Web Design and UX  – UI Design Courses in Northampton
Are you tired of your current field of work? Have you been sitting unemployed for far too long? Are you working too hard and are still underpaid? Then let me welcome you to a field that would fully appreciate your talents! I am talking about the field of 'Graphic design.' The invention of the computer was revolutionary, which opened doors to a great number of fields.
Web design is considered to be a by-product of the computer revolution that took art to a whole new level. Every ad and illustration we see on billboards or the internet, a web designer is behind that illustration. Hence there is no doubt about the importance of web designers in our society. It is an honourable field in which the workers are not underpaid for our hard work.
Why is Web design Important?
In order to convey information and ideas to customers, web designers create visual concepts either manually or by computer software. Many companies use web design to advertise and sell goods through advertising and to build an identity via branding. So every company that want to market its product needs a web designer, many if not one.
If you wish to make a unique design, you should have a good grasp on the elements of web design such as colours, sizes, shapes, lines, fonts and textures.
Why Learn from Blue Sky Graphics?
Choosing to take advantage of our courses is certainly the best thing to do in terms of managing time and effort, since we engage students in the field of web design. We help you create a solid and presentable portfolio for your career by harnessing your strengths, creativity and abilities. Our tutors are highly skilled, and they are hired because they have vast knowledge of the subjects, business expertise and teaching abilities.
How to make your way as a web designer?
In order to go big in the field of web design, a person must have a creative mind and should be able to use graphic tools with precision. These can only be provided by taking courses in this field. Luckily, Blue Sky Graphics is a website that offers online industry-level web design courses. The best thing about our courses is that our courses are completely online, hence giving power to the people to master in the field of web design from their homes.
Course Syllabus
The courses at Blue Sky Graphics includes
1. Graphic design Courses – 9 months
2. Web design and Development course – 8 months
3. UX-UI Adobe design course – 8 months
This course on graphic design teaches you to run Adobe Software and highlights other aspects, such as the creation of logos and advertising which contribute to creating a unique design.
The web design lesson is about designing or upgrading your own website using Adobe XD and WordPress.
UX-UI programming course includes the construction of a user-friendly website, so that the public can understand it easily.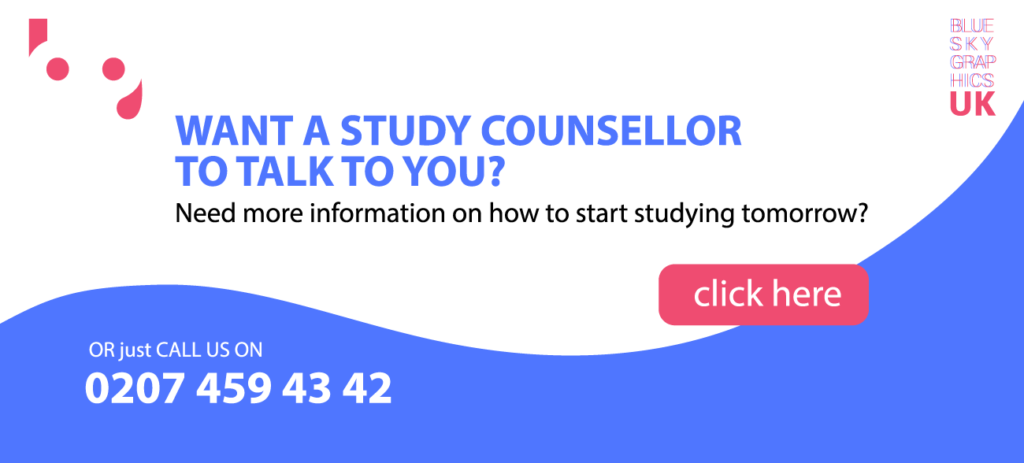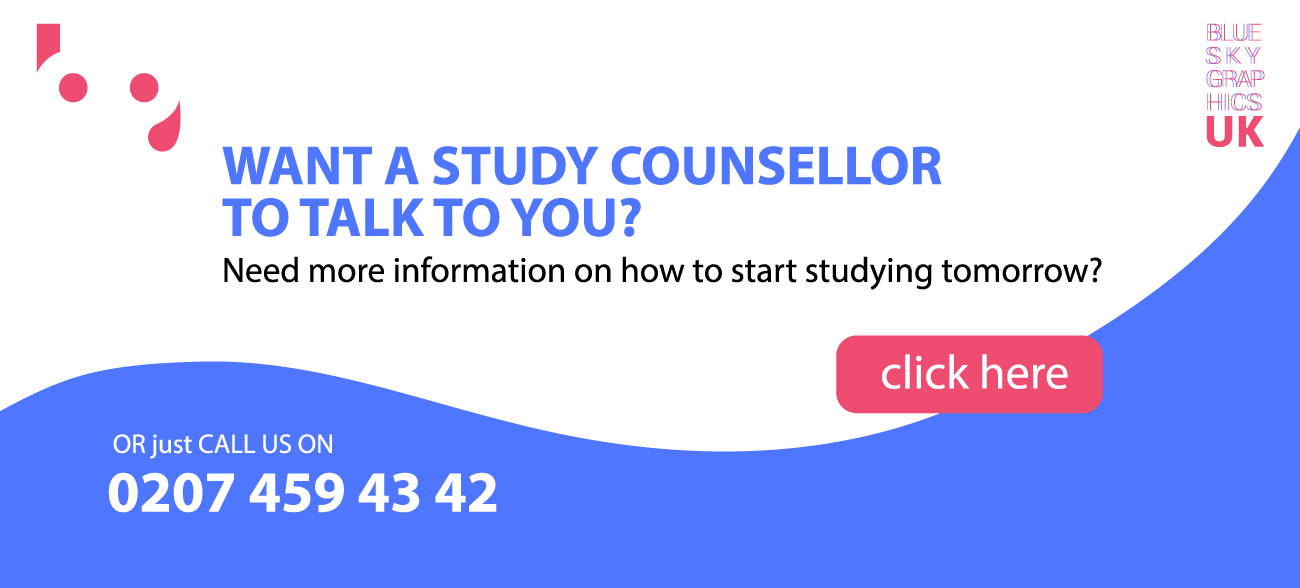 What Role Can You Play as a Web designer?
Web designers can work for themselves, from self-employment to partnering for big corporations. You start your private label by taking online courses with your skills and perfected concepts.
By being educated in this area, you can be a web developer, creator, senior web analyst.
Graphic professionals are expected to design websites and produce numerous visual images for site owners to convince them to buy their goods and services. There are some things you can do for artistic projects in your own home. If we choose to do so, graphic artists can either continue with a project-based approach or increase the work size.
Why Blue Sky Graphics?
Web design is a vast and prospering field, so anyone with properly learned web design can secure our future in this field. In order to learn professional-level skills, a person requires a teacher of greater calibre. Blue Sky Graphics has tutors of great expertise at your expense; this is why it is considered to be the best online web design course, provider. Blue Sky Graphics is providing in-depth classes on graphic design, web design, classes in detail on adobe programs, and other relevant design programs.
Course Outline
It doesn't matter if you are a newbie or already have some background knowledge about web design because the courses offered at Blue Sky Graphics are suitable for all!
The three major courses being taught are:
1. Graphic design
2. Web Design
3. UX-UI Design
The graphic design course is a comprehensive one and aims to prepare you to become a qualified designer. It focuses on teaching our students how to operate Adobe software with emphasis on composition, painting, and corporate illustration.
Web Design course is the one for you if you wish to enhance your existing skills by learning WordPress, Elementor, CSS, Flash and HTML. It teaches you the use of technical tools so you can design a website of your own or recreate an existing one.
UX-UI design course is suitable for students who already have some experience with web design. Photoshop and Illustrator is the main software used here to create user friendly websites for easy browsing.
What Jobs Can You Apply for?
Here's a list of job roles you can achieve after completing these courses:
1. Web designer
2. Creative video and motion designer
3. UX/UI designer
4. 3D designer
5. Corporate UX design
6. Art director
7. Junior VFX artist
And the list goes on!
Tips for Strengthening your Portfolio:
As with online courses, it was made easy to earn money. You will learn the skills needed for a professional web designer to create and post all your creative work and templates on your own website. To be able to address a wider audience, it is also an excellent idea to have a social media account for that reason. Create your own portfolio with a compilation of your entire work and you can market your work to companies or they can simply hire you with the help of certain business development skills.
You can't make an enormous amount of money immediately, but these small steps can definitely help you achieve your target.