Our Courses
Each course is normally priced at just £1999.00 but is £1699 for early bird enrolment. Prices are VAT inclusive with 7 months of one-to-one teaching time and include a commercial portfolio!
Students may also opt to pay for the course through the Flexi instalment payment plans detailed below. UK Blue Sky Graphics Limited may change, alter or modify instalment plans at any time.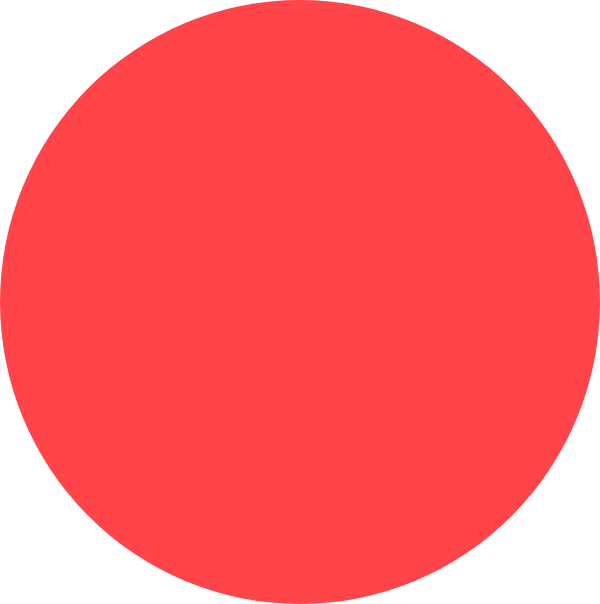 Next enrolment
Monday
4th December 2023
If you are ready to kick start your graphic design career and professional training, then enrol onto one of our Graphic Design, Web Design or UI-UX courses.
Availability is limited.
Apply online or call our enrolment specialists on
Our online classroom environment is live, direct and delivered in real-time with an expert teacher. As all our classes are one-to-one, it means that our students will always benefit from the full and undivided attention of their own tutor (without any interruptions). In this way, the course content is taught at a much faster pace, than it would be in a large class or at university.
Our course is geared towards making sure our students have the best possible chances of employment—we ensure that they have the skills needed to become a practising graphic designer in the industry. You will gain the technical and conceptual skills needed to become a strong graphic designer, as well as industry-relevant skills needed. You will graduate with a commercial-portfolio and a website*  
Not all classrooms have 4 walls – join our virtual classroom today!
Start your journey 🛩️ to become a Graphic Designer or Web Designer and UX-UI Designer in under 8 months!
This commercial, portfolio course explores the more advanced level tools and techniques across the entire suite of Photoshop, Illustrator and InDesign. The course is designed to teach the foundations, principles and applications of graphic design software, whilst building your own commercial portfolio. The overriding objective of the course is to enable you to operate Adobe Photoshop, Illustrator and InDesign software to a proficient level whilst addressing graphic design theory.
Topics include:
Introduction to Modern Graphic Design, Design Building Blocks Essentials, All About Typography, Colour and Colour Theory, Adverts, Publications, Photography and Visual Identity, Logotype Shape Designs and Organisation of Documents, Layout Design and Collage, Graphics Enhancement, Preparing your Portfolio and Course Consolidation.
Web & UX-UI Design Course  
This hands-on practical web building course addresses the creative and systematic design and user-friendly issues through UX-UI. Students will be trained in web design, graphic composition, colour theory, proper design methods implemented in web design and building software such as Photoshop, Illustrator, WordPress, Elementor and a drag-and-drop page builder plugin for WordPress . This course teaches both the theory and practice behind the design thinking process.
Ultimately, the course will use design thinking to take students through the design of the User Experience (UX) and User-Interface (UI) of a product or service of their creation. Web Design and UX-UI with Elementor & XD builds on prior foundations of graphic design with a special emphasis on composition for mobile apps and websites. From building and interactive websites, banners, apps to digital branding – web design is everywhere.
🎁 website for those enroled onto The 0220 Web Design and UX-UI Course only
Motion graphics is the specific area of animated graphic design that utilises best practice principles to create 'broadcast quality' animation and motion graphics. You will learn to combine layers of video and images into the same scene. These resulting materials can be then used in any digital format across any screen.
Studying the Motion Graphics Course (0630) will give you a deep understanding of this stimulating and creative discipline and allow you to enter a world where visual communication is now becoming the norm. People take this course to become motion designers, a role that is typically in high demand across sectors including but not limited to gaming, advertisement campaign agencies, television, films, in-house productions, marketing, general advertising, or the media. Motion graphics will open up opportunities for all budding designers that have a creative spark or interest in graphic design, animation and film.

Topics include:
The techniques and concepts behind animation and motion graphics as well as an ability to communicate and translate ideas into appealing motion design | How to Design, Animate, and Sequence complete Motion Graphics Projects | Learn easy yet powerful techniques to create the most complex animations | Work with all the transformations tools and short-cuts | Learn Visual Effects (VFX) | Learn and Apply specialised effects such as Rotoscoping, Chromakeying, Camera Tracking and many more…
Digital Illustration Course  
During illustration lessons, you will learn to draw in Adobe Illustrator software and save the illustrations and drawings process on a file on your computer. Learning professional techniques on how to draw is an important step in computer drawing. During your digital drawing lessons, you will learn topics such as: Work on vector lines to create editing computer illustrations, logos, ads, drawing and advanced graphic illustration, Comics, learning to draw on a computer-based on a picture, learning to draw in stages, drawing a picture, painting a face, drawing computerized characters and much more.
Our Digital illustration course is delivered to the highest standards and to maximize comfort in an online platform with a private tutor. The course is suitable for all levels from advanced illustrators to beginners.
During your digital drawing lessons, you will learn topics such as:
* work on vector lines to create editing computer illustrations, * work on logos, * ads, * drawing and advanced graphic illustration work on comics learning to draw on a computer-based on a picture, * learning to draw in stages, * drawing a picture, * painting a face, drawing computerized characters and much more.
0330 Visual Communication Course
The visual communication course is designed to provide a comprehensive understanding of both graphic design and web design. Students will learn about the principles of design, colour theory, typography, layout, and composition. These skills are essential for creating effective visual communication materials that stand out in today's competitive digital landscape.
The course duration is 15 months long, which allows ample time for students to learn at their own pace while also providing enough time for practice and application of what they have learned.
This course is an ideal option for anyone looking forward to making a career in the creative field! By the end of the 15-month period, students will have gained valuable skills that can help them secure rewarding careers in graphic or web design.
During this 15-month period, students will be introduced to various elements of visual communication such as: *typography, *colour theory, *layout design, *image manipulation, *website development, and much more. They will also get hands-on experience working on real-world projects that will challenge them to think creatively and apply their skills in practical situations.
💪 We are proud to partner with Knoma and offer our students a no fee, no interest finance solution making course payments easy to spread up to 12 months.
Need more info about the courses?