With BSG School learning graphic design has never been easier – after all, it's online!
The UK's motion graphics industry is a global success story. The international market for skilled motion designers has never been bigger, and the UK is home to one of the world's largest motion design community. Become part of it.
Motion Graphics play an important role in any video animated. Learning the way to produce these animations using Adobe After Effects has become essential. Abilities to create these kind of animations are becoming a requirement. It's additionally an easy way to enter into a career and earn money, working for a company, as a freelancer or reselling your packaged animations on hundreds of sites on the web.
Studying the Motion Graphics Course  will give you a deep understanding of this discipline and allow you to enter a world where visual communication is becoming the norm. People take this course to become motion designers that are typically in high demand across sectors including but not limited to gaming, advertisement campaign agencies, television, films, in-house productions, marketing, general advertising or the media. Motion graphics will open up opportunities for all budding designers that have a creative spark or interest in graphic design, animation and film.
Become part of a global success story
Learning the fundamentals to understand Motion Graphics is what will help you strive in this industry. You will go through creating useful and practical animations and learn how to use simple and complex animation techniques.
Boost your creativity by completing practice activities and projects from simple to complex.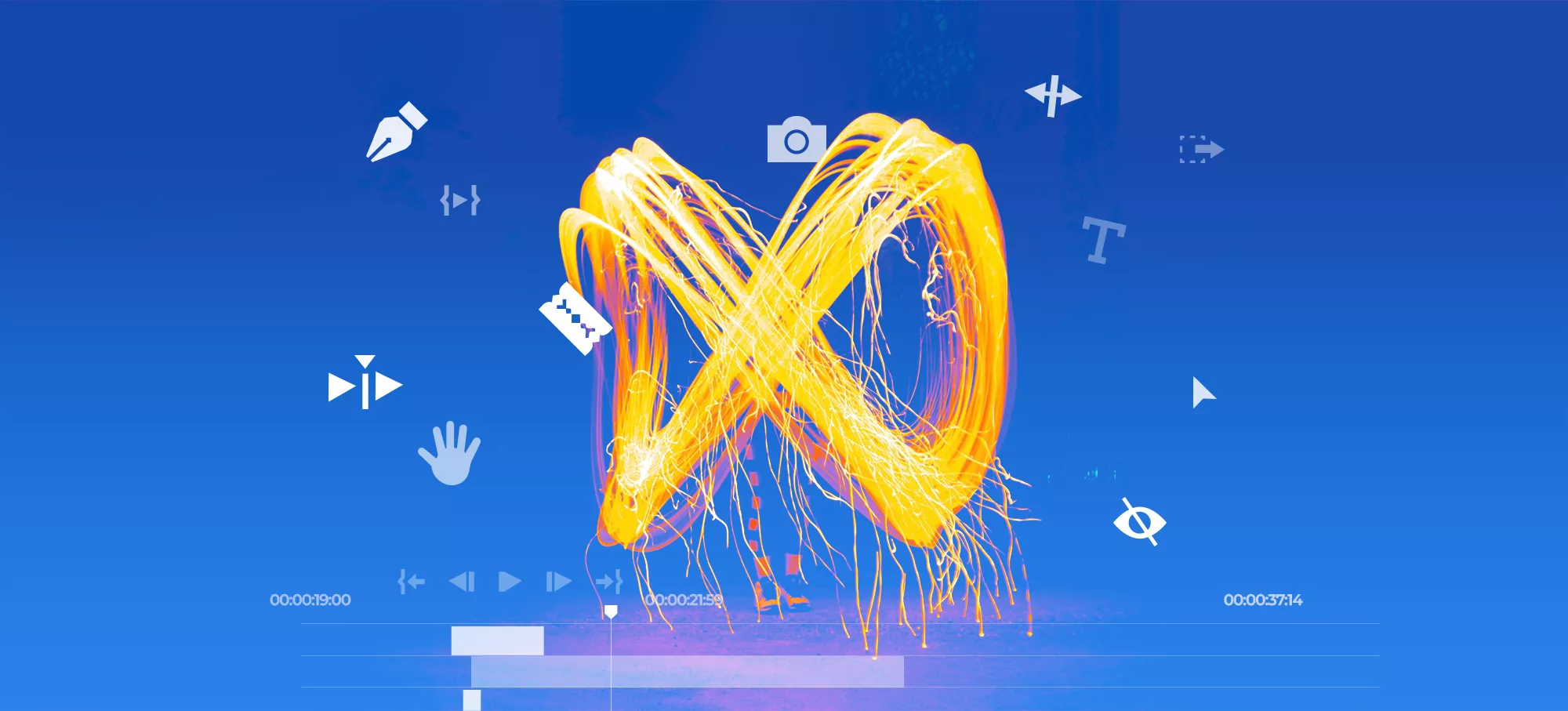 Become part of the world's largest Motion Graphics community
Motion graphics is the specific area of animated graphic design that utilises best practice principles to create 'broadcast quality' animation and motion graphics. You will learn to combine layers of video and images into the same scene. These resulting materials can be then used in any digital format across any screen.
In this way it can be said that Motion Graphics is simply graphic design, but made of video.
You will go through creating useful and practical animations and learn how to use simple and complex animation techniques. Most importantly you will document your hard work by way of an industry accredited professional portfolio and create a showreel consisting of finished pieces exhibiting design principles animation.
Why study Motion Graphics?
Who is this course for?
Motion Graphics Course has been professionally designed for motivated learners who are looking to add a highly sought after new skill to their creative repertoire, CV and stand head and shoulders above the competition. Learn the latest industry-specific information with motion graphics through Adobe After Effects.
This is a dynamic, popular and forward-looking course with a unique focus on practical aspects of motion graphics (with some theory). Through studying this exciting Adobe portfolio accredited course, you will acquire the technical know-how, insight and platform to apply your own creative talent towards a successful career in motion graphics.
Mastering Motion Graphics through the Motion Graphics Course (0630)
You will develop a wide range of practical skills to underpin your creative design work. The syllabus is heavily aligned to current industry standards but also promotes individualistic creativity. With over 15 years experience in delivery of graphic design training Blue Sky Graphic prides itself in quality assured teaching and customer excellence.
Key study topics include:
animation
software skills
video production
branding visual
communication and typography.
Begin one-to-one online learning with your very own private tutor
Motion design or motion graphics as it is interchangeably called is the specific area of graphic design that involves creating designs and creating motion (or movement) usually with type or graphic images.
In this sense, motion graphics are designs (i.e. type or graphics) that move. They change over time. These moving designs or pieces of digital footage essentially create the illusion of motion.  The designs move across time and space using software and are often constructed by the designer to achieve a certain goal. You could say in short that "motion graphics is the art of creatively moving texts or graphics".
 
We typically use motion graphics to make title sequences for movies or to create advertisements or just to share information in a digestible form for the viewer. Graphic designers usually combine motion graphics with extra-diegetic sounds and audio for multimedia projects. The motion graphic elements are fabricated into a sequence of frames to create an illusion of motion.
 
Motion graphics functions through manipulating vector and raster art with software (such as using Adobe After Effects) to make and narrate a story. This goal also may be to relay a specific message using the story. These resulting materials can be then used in any digital format across any screen. The screen is everywhere from the TV set you watch to your hand help mobile phone or the cinema venue you perhaps go to on a date night- there are no escaping screens.
Animation is a broader term used to describe graphics and characters' movement non-live action videos.
There are different types of animation such as:
 2D animation (vector-based animation in Flash),
Computer 3D animation ( keyframe )often thought of as playing with puppets),
Motion graphics (is not story-based or character-driven),
Stop based animation (photographing an object and moving it a bit)
Motion graphics animation is also commonly used in the form of explainer videos, especially by businesses who feature these on their website. Explainer video content is used in a diverse range of industries for storytelling and effective communication.
Fun Fact: Did you know that 82% of content will be videos by 2023. That is 15 times higher than in 2017. Video content is 50 times more likely to drive organic search than plain text!
Motion graphics uses Adobe After Effects which has a variety of coding, manipulation tools and input from the designer to influence the media being used in a project.
What is the difference between motion graphics and animation?
Although most people use the terms "animation" and "motion graphics"  interchangeably there is a key difference. Motion graphics can be thought of as a type of animation as mentioned above.
On the one hand motion graphics are typically associated with the type (text and font) or still abstract images which are often more difficult to explain without the aid of some motion.
What separates motion graphics from other types of animation in terms of video is the content that is produced.  Motion graphics can be deployed to inject some vitality into a presentation or video in a variety of professional scenarios. It is not used for stories or characters in movies (unlike animation).
Motion graphics will typically have either some forms of objects, texts, or shapes that are being set in motion. Motion graphics is used widely in a promotional or commercial context. Other examples of motion graphics are when you are bringing a graph, infographics, or web design to life using some movement. A few seconds of motion graphics can clear everything up perfectly for the viewer who would otherwise potentially stay confused understanding the message had they just seen still graphic designs.
If think back to a time when you may have had to put a PowerPoint presentation together and wanted to create some life and fun to it by inserting those moving colourful figures come and go. Perhaps you may recall seeing the bars in your graph rise up for some extra visual flair or a logo or motto slide across the screen- well all that is basically motion graphics.
On the other hand, animation is used more for powerful storytelling and features in many hit movies by Disney, Pixar, Dreamworks and others. Think of Pixar titles like Toy Story (1995), Toy Story 2 (1999), and Finding Nemo (2003) as well as productions like Dreamworks Antz (1998) and you'll be thinking in terms of animation. It refers to moving imagery, including everything from cartoons, CGIs to claymation. In this way, it can be argued that animation as an art form has a more direct impact on filmic textual effects, cinematography and storytelling techniques to make a narrative. If there is a film that has a human protagonist who goes on an emotional journey, then it's more probable to be referred to as animation.
All in all the key difference is that motion graphics can bring numerical data to life such as graphs and infographics while animation can bring film characters to life with emotional storytelling. Motion graphics are often easier to produce and cost less than animation which is time-consuming and more costly. 
Why is Motion Graphics an increasingly important skill to have?
Much of the media and digital platforms that we use and interact with on a daily basis may have elements of motion graphics. This might include everyday activities watching Netflix on our smartphones, seeing adverts on TV and interacting with our mobile phones. Motion graphics is all around us and therefore it is a skill that organisations look for in their candidates as they increase their digital footprint.
Screens everywhere
Motion design or motion graphics as it is interchangeably called is the number one sought-after skill designers seek to include in their repertoire of skills and for good reason too.
In 2022 screens are nearly present everywhere and the content on these screens is what you as a potential design student should be designed for when it comes to motion.
Explainer videos
The digital world is growing at an alarming rate and most businesses want to stand out from the competition and create a positive image of their brand through an effective animated explainer video.
Being skilled as a motion graphics designer allows you to supply the demands of businesses all over the world by making animations and curating motion designs. Remember companies know that motion graphics animation often means consumers interact and engage better with the business. Therefore there is a higher return on investment and marketing teams are more willing to pay for such services.
Communicate without barriers
Images are a universal language and are not confined to one country's language. Motion graphics allow businesses to make transmissible content that can be as effective in part of the world to the other just by changing the text and voice recording to represent the target country. It Making motion graphics is also therefore cost-effective for businesses and they would cost a fraction of the production costs it would take to make multiple videos for each country in the world.
Make complicated information more digestible
It happens all too often that our brain switches off when it is not fully engaged with the information before it. When an organisation wants to captivate its audience is faced with the challenge to make complicated information easier to understand motion graphics come to the rescue. Animated tools such as bar graphics, pies-charts, and info-graphics are often able to facilitate a complex concept.
Motion graphic videos are an effective way for content marketers to communicate this complex information and data-rich content in a digestible format. This is also highly effective if the organisation revolves around a technical industry.
Amazing marketing capabilities for branding
When it comes to marketing and branding, motion graphics storytelling can convey your message in a way that is strong and effective.
Motion graphics can take a service, brand, concept, or consumer product to the next level by giving it a better recognition than would be otherwise.
In branding, it is true to say that a business needs to have trust, personality and identity in order to create awareness. We call this 'brand awareness and it is vital for successful business as it allows consumers to transact. Essential to moving a consumer through the sales funnel which is what most marketing strategies boil down to. With motion graphics being deployed effectively, consumers are sure to have a richer and more powerful experience. This is because with motion graphics the consumer can instantly draw links and connections to the organisation brand through the images, movements, colours and animation in front of them. Motion graphics storytelling can convey a message using powerful metaphors and examples.
Why study Motion Graphics?
The UK's motion graphics industry is a global success story. The international market for skilled motion designers has never been bigger, and the UK is home to one of the world's largest motion design communities. There are a lot of opportunities and work available which means work can be found faster and more consistently. This is one reason why you should study motion graphics- there is great employment prospects. Simple supply and demand in this industry mean there are more companies needing option designers than there presently are designers.
Motion graphics is creative, fun and allows you to have autonomy in creating your own work, messages, metaphors and knowledge. Projects vary and will not usually prove boring and may include brand work, brand guidelines, website UX, presentation design and animated motion graphics for video for example. Freelancers can do work for the 1000s of companies all around the world from a distance and you don't even need a degree to start.
The industry is forecast to grow through 2021-23.  As more and more companies (High-Tec, start-ups, e-commerce) businesses will be online and more companies want to sell their products, graphic designers will be in high demand.
Studying Motion Graphics at Blue Sky Graphics means you will receive specialised one-to-one teaching so you can get taught at a level of high proficiency, giving you unparalleled attention, expertise and the learning time you deserve.
We are proud that many of our students continue to join us through word of mouth and recommendations. Our teaching philosophy encourages you to first build your subject knowledge and creative skills, then apply these to your design environment. Showcasing your entrepreneurial skills necessary to survive, you will learn to succeed and thrive in the creative profession of motion graphics.
How can  Blue Sky Graphics help you to become a Motion Designer?
At BSG we offer a specialised course called the Motion Graphics Course (0630). This course has been meticulously designed for industry and is a professional course for motivated learners who are wanting to explore career prospects in motion graphics or have a strong interest. Up-skilling and improving your CV and standing out from the crowd is one-way motion graphics can help you. Studying the Motion Graphics Course (0630) will give you a through an understanding of this subject field and allow you to access a digital world we are increasingly being exposed to with screens present all around us. 
People take the Motion Graphics Course (0630) to become motion designers and may work across several industries such as: films, in-house productions, events with LED walls, marketing, night club and venue set-up, general advertising or the media,  gaming, ad agencies and television.
Since motion graphics is also used across post-production phases of films it is also possible to get into the film industry from a creative standpoint. Motion designers have the ability to create hundreds of effects that can be used to manipulate imagery.
Learning the way to produce these animations using Adobe After Effects has become a key skill across creative industries and in particular among graphic designers, web designers, and animators.  
With BSG you will learn the latest industry-specific information with motion graphics through Adobe After Effects.
This is a dynamic, popular and interactive course with a special focus on functional aspects of motion graphics (with some theory). By enroling onto this exciting Adobe portfolio accredited course, you will acquire a showcase reel of your work and the subject knowledge and sensibility to apply your own creative talent towards a successful career in motion graphics. Our tutors are from the industry and are trained in educational Pedagogy.
If you are either a motivated, creative and curious individual or even a budding designer with a bit of imagination or interest in animation, visual effects, graphic design, or film then the Motion Graphics Course (0630)  may be for you.
Curious, motivated and attentive students will make the most out of the virtual live online classroom-based learning. The best thing of all is that classes are live and happen in real-time with your very own one-to-one designated tutor.
You will develop a wide range of practical skills to underpin your creative design work. The syllabus is heavily aligned to current industry standards but also promotes individualistic creativity. Motion graphics play an important role in any animated video. Adobe After Effects is a comprehensive motion graphics software used to produce visual effects motion picture compositing as well as animations. Let us help you get there quickly.
What is the average salary for a Motion Graphics Designer?
The average salary for a Motion Graphics Designer is £34,507.
How much does a Motion Graphics Designer make?
The national hourly rate on average for a Motion Graphics Designer is £17.42 per hour in the United Kingdom. The rate varies across Europe and in the USA. 
Do Motions Graphics Work?
Motion graphics work to produce a good return on investment (ROI) as it is a good tool for effective marketing that companies deploy as part of their campaigns. With the advent of the digital revolution, we now perceive visual learning in every aspect of our lives. Therefore you could ask yourself how does motion graphics not work. It engages the viewer but to which extent remains a separate question.
The rise of digital motion graphics and why so many companies are using it is because of its ability to clarify a concept easily and higher ROI. It fundamentally complements infographics because of higher retention value and captivating a brand's image.
It has become easier to explain things and to visualise a complex idea in an aesthetically pleasing manner.
Many companies have marketing teams whose overriding role is to attract and retain customers. Motion graphics allows companies to engage their audience. Marketing departments will often use video as their preferred type of content and these videos will have motion graphics in them. According to a recent (the year 2022) survey over 85% of digital marketers say that social media videos have driven in great traffic.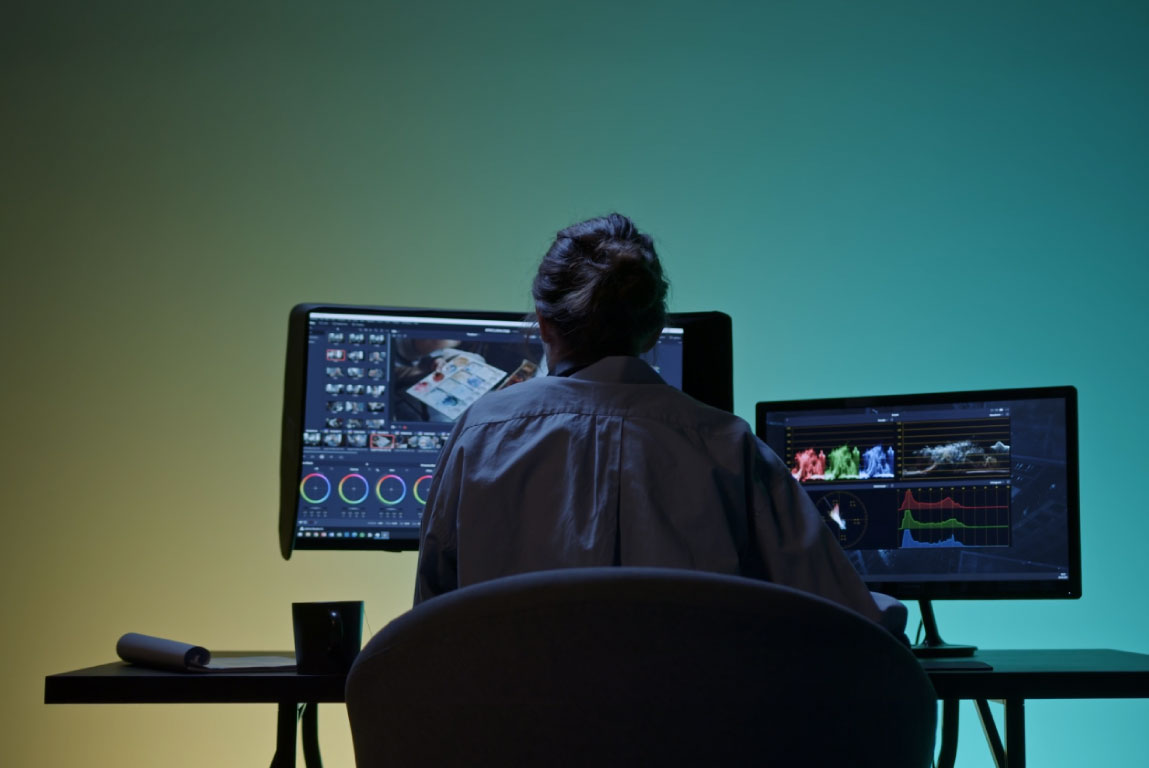 What are the advantages of being a Motion Designer?
Ease of work
It is simple to get business from companies. Since the cost of making a motion graphics presentation is comparatively less than that of a live-action video it means that companies are more likely to spend their money with you as their Motion Designer.
Digital marketers say that social media videos drive great customer footfall or internet traffic which would naturally suggest they are prepared to employ the services of a motion designer or artist to undertake work. It comes down to supply and demand and if designers can supply a service (animation video) that works and has a good ROI then the demand will always be there, especially in a consumer-based society.
Making data sharing simple
Motion graphics has the ability to make something complicated become uncomplicated and a higher engagement level is guaranteed.
If you are wanting to convey a message or give data to an audience, you can convert your idea into animation and by adding audio and other features the content will be understandable. This is why motion designers are often asked to make explainer videos and they can make some good money from it too!
Logo graphics
Animations can be used to create logos for a company whose brief you will be given to work on and you can make these attractive for their digital platforms too including the company, website.
Working with social media
Presently as a society, many people use social media on a daily basis for their consumption of news, entertainment, social networking, or even online courses. All these are posts for example on Instagram can be used with motion graphics to attract more people to the posts and will help the company with its social media aims albeit launching new products or services, improving the brand reputation, or targeting new customers.
Get into the digital marketing space
Motion graphics is used for promotional ideas and marketing agencies employ motion designers to carry out tasks like making effective campaigns for email marketing, search engine marketing, and websites.
Making videos
Motion graphics is used also for its efficiency as a branding solution for videos as they attract the attention of audiences in a world of limited attention span. Similar to explainer videos
Whether you're increasing awareness about your brand, motion graphics content will be the winning card with appealing visual and audio content that demonstrates your brand message efficiently. Motion graphics content can be customized to fit the brand's visual identity (Colour scheme – Fonts-Typography), the brand voice & tone and the targeted audience preferences & interests with a formal refined appearance and increased control over the content style better than live-action videos.
What are the advantages of studying Motion Graphics online?
There are many reasons to study online with convenience and cost-effectiveness being among the biggest reasons to learn from home.
Choosing the best learning path for you is important in any education environment but choosing wisely will play a big part in your successful creative journey. It is vital to look for reliable information and research your study options in order to make an essential well-informed decision.
To make classes more dynamic and engaging, today's learning standards have changed and many institutions including universities have realised the effectiveness of e-learning. This uses modern technologies. with the advantages of distance learning.
There are plenty of benefits to learning graphic design and doing it has become increasingly accessible and affordable to anyone contemplating a creative career. The biggest benefit to studying graphic design or web design remotely is that it is now possible to learn an entirely new creative skill-set online via your computer from home.
The rise of online learning has made way for many online skill academies as well as valuable skills courses across areas in IT, Graphic Design, Web Design and  Motion Graphics. As a global society, we are increasingly more and more connected with the international community and therefore we must keep up with the demand and supply by creating an IT and graphic design literate workforce.
Where can you study Motion Graphics?
 The online learning space is huge. You can study motion graphics online with Blue Sky Graphics- the online graphic design school. At Blue Sky Graphics our students develop a good amount of confidence since they are encouraged to share their opinions and ask questions to their tutor.
Showcasing your entrepreneurial skills necessary to survive, you will learn to succeed and thrive in the creative profession of graphic design.
Homework is set each week which may range from 3 to 6 hours per week and this benefits their personal development massively. Our testimonials speak for themselves on TrustPilot and social media and the fact that between  80 percent of our students come to us by word of mouth pays tribute to our success in teaching Adobe virtual classes.
We adopt a cognitive approach to education, embedding a range of teaching styles and techniques to meet students' diverse and individualised abilities by encouraging discussion and reflecting on what has been taught.
These practical skills layer one on top of the other, in a sequential manner, until you are thinking and processing graphic design in a very natural way.
Our tutors are always on hand before and after your classes to answer any questions you may have during your homework. As all of our classes are one-to-one, which means that our students always have the benefit and undivided full attention of their tutor.
How long does it take to qualify as a motion graphic designer?
Due to the enormous number of skills necessary to become an expert motion designer or animator you would need to make a reel and learn the software. This could take anywhere between 6 to 12 months if done weekly. We deliver our Motion Graphics Course over a duration of 7 months.
What software should be studied to learn motion graphics?
Adobe After Effects- you can rotate, move, twist, scale among other things in order to transform your images and videos. You can integrate physical-based media as well as deploy photographs and videography. For a comprehensive list of Adobe software have a read here.
Autodesk Maya
Animate
Cinema 4D
Premiere Pro
Adobe After Effects


Adobe After Effects is the biggest and most comprehensive software to use and is generally favored above Autodesk Maya,, Animate, Cinema 4D, or Premiere Pro which is more for film content. After Effects is a powerful software for creating all kinds of visual effects is basically Photoshop for videos it is commonly used for creating animations.
It is also the industry-leading digital visual effects and motion graphics software. Graphic designers and creative working in the media production world tend to rely on After Effects in order to create wonderful and dazzling visual effects for film, television and video.
The software is very sophisticated and to use this properly users are expected to know and operate a variety of internal tools. At Blue Sky Graphic we teach After Effects on our Motion Graphics Course and topics include Tools and panels, Navigating the time-line, Transform properties of layers, Keyframing layer properties, Effects and presets panel, Creating a composition, Importing media into a project, adding layers to a composition.
In this way After Effects can be used for keying, tracking, compositing, and animation in the post-production process. It can be used for creating all kinds of visual effects videos and it is commonly used for creating animations, motions graphics and other cinematic effects.
The main difference between After Effects and Premiere Pro is that with After Effects you can only work on a single video at a time rather than working on multiple videos. It is worth noting that After Effects is not designed to edit the final content for a sequence of videos but more for the visual elements which there need to be exported into Premiere Pro where the final edit would be made.
Adobe Animate
With Animate you would typically use this software to design interactive animations for games, TV shows, and the general worldwide web. With it being an exciting and in-vogue software you can use Animate to bring cartoons and banner advertisements to life. As a graphic designer, you can communicate with your audience in a fun, moving, and catchy way through animated doodles and avatar.
What is next?
Study graphic design and kickstart your creative career in as little as 7 months
Blue Sky Graphics is the first UK online graphic design school.
At Blue Sky Graphics we've realised that since teaching has so much to do with a tutor observing how a student learns and how he or she is retaining information, one-to-one Adobe virtual classes do permit the tutor to really pay attention closely and carefully monitor how individual students are doing.  
Since 1995, our innovative approach to design education means students achieve amazing (award-winning!) results in a short period of time.
No experience is required.
We create a unique and inspirational learning environment where students and teachers are one-to-one in class where you'll learn real and relevant skills—including keyframe, typography, composition, design theory, packaging, branding, from practicing designers. You do not need experience either just some passion and a pinch of creativity.
You will graduate with a industry-standard design portfolio and reel showcasing your best work, ready to kick start your creative career in only 7 months part-time.
If you have ever been contemplating a career in the online space then you may want to consider a career in graphic design or web design. Read more here.