Graphic Design Courses in Birmingham
What comes to your mind when you hear the word 'Graphic Design'? Is it a billboard you saw while passing down the street or the colourful advertisements on the web while you were scrolling through the feed? Well, you may not realise it but graphic design has a much bigger purpose and a vast meaning.
Graphic design 2020 is about creating visual content to communicate messages and ideas uniquely to the audience. Graphic design is an ancient art that goes back to 17,000-year-old cave drawings, even before the Egyptian hieroglyphs. As a concept originating in the printing industry of the 1920s and spanning a variety of things, including logo formation, it involves aesthetic appeal and promotion – drawing audiences through pictures, colour and typography.
Why Choose Us?
We have just everything you need to become an industry-based professional graphic designer. Our online courses are suitable not only for people who have just stepped into the world of graphic design but also for the experienced ones who wish to refresh some of their previous knowledge of design and learn some new tools on the way!
Our Online One-to-One Lectures
Let's admit it, who doesn't want to stay at home and learn a new skill at the same time? So we have introduced the one-to-one class system for our students where you can directly interact with the professor while being seated at home! Such online classes save you from uncomfortable classrooms and boring lectures along with the cost of travelling from home to college or school. You have the opportunity to pick the class timings you desire, something that you can't do in a virtual classroom. Our classes start as early as 7.30 am and last until 10.30 pm, every day of the week! We find that many of our students have either a full-time or a part-time job and that online studies have practical benefits in balancing their jobs, personal lives and studies.
Syllabus Outline
We offer three specific design courses that are Graphic Design, Web Design and UX Design. Every design course is a highly inclusive course for beginners, intermediates or others who want to brush up their skills. The courses begin with an overview of the course – different modules covered throughout the course and a portfolio formation by the end. During the training, you'll be introduced to Design adverts for newspaper magazines, graphic design and much more. However, it is a bit different for students who already have previous knowledge of design as they get a personalised syllabus with only the components that have not been previously learnt.
The course on graphic design is comprehensive and is structured to educate participants in professional graphic design through our teaching approach. Corporate images, structure, painting and logos, as well as advertisement designs, are emphasised, thus concentrating on shapes, curves, features, forms and spaces. Each of these will be used in how graphic elements are displayed after graphic design software is used to convey feelings and messages visually.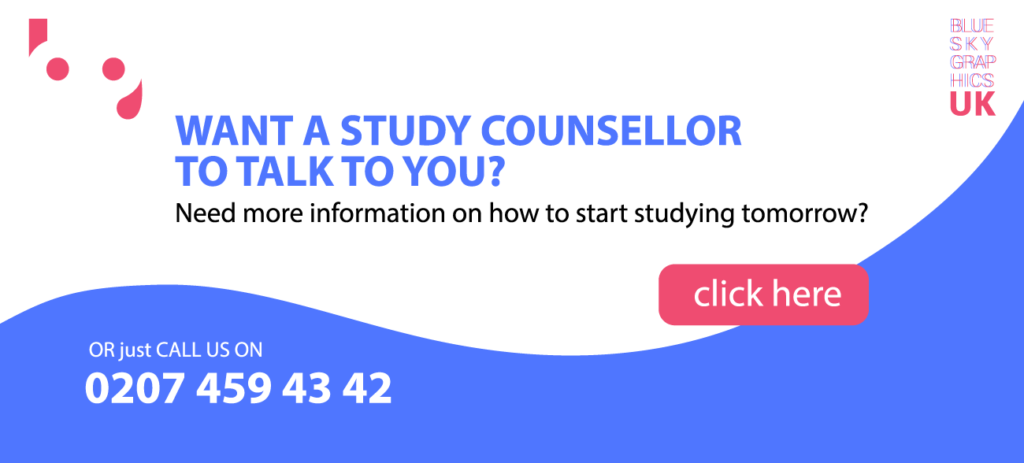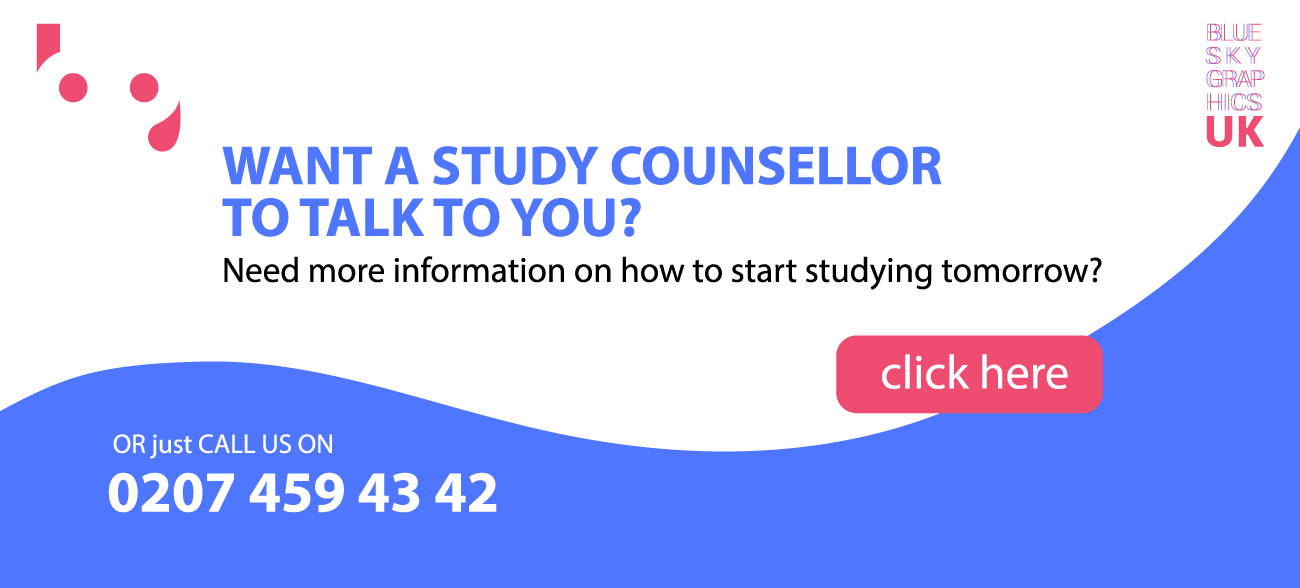 Web Design Course
The Web Design course teaches you the correct use of Photoshop, Illustrator and WordPress so you can address the key areas such as web design, colour components and web interface design and create a website of your own. You also learn how to update an existing website with the use of technical tools and techniques.
"UX" refers to "user experience" and relies on the user experience of the app. Is it a smooth, intuitive or frustrating experience? Do you feel reasonable or subjective while using the app? Our user experience depends on how simple or difficult it is for user interface elements created by UX designers to communicate. Thus, the course of UX design revolves around the Adobe Photoshop software and is more suited for people who have some experience with graphic design.
How to Earn Money Online?
Graphic design is not an easy drill. It requires time, passion and imagination with the use of tools. Not everyone can be a master in this field but it is also not impossible to groom yourself.
One can ace this ground by learning under proper guidance. Online courses have helped people in this regard by saving time and energy top of all.
It has become easy to gain money as with the rise of online courses. You must learn the necessary skills to become a skilled graphic designer and then build your own website to share your whole artistic work and projects. It is also a good idea to have a presence in the social media, because it lets you reach a wider audience. Build your own resume with a list of your whole job and you can sell your jobs to companies or actually hire you using certain business development skills. Learn the skill of graphic design with Blue Sky Graphics and implement them on freelance platforms to make it big!
Software used in Graphic Design:
Software are the backbone of graphic design, since digital imaging cannot be done and perfected without the use of software; a student eager to learn about graphic design should be well acquainted with the software surrounding the field. Graphic design software is state-of-the-art and are being constantly upgraded with latest versions to facilitate graphic designers and making their jobs somewhat easier. Although software are the tools of graphic designer, do not be fooled in thinking that acquainting such software only is a sure-fire way of becoming a graphic designer.
Along with the tools of graphic design, you would require skills and creativity too. Let's discuss some of the widely used and crucial software of graphic design, all three of which are made by Adobe. These are the renowned Adobe Photoshop, Adobe Illustrator and Adobe InDesign.
All three of which are being taught at Blue Sky Graphics' online graphic design courses and much more in a one-to-one interactive setting at an industrial level.
What is Adobe Photoshop and What is its Importance in Graphic Design?
Photoshop is a marvellous piece of computer software that helps users to edit and construct pictures. The usage of Photoshop is popular in the technical fields of photography and graphic design. The first version of Photoshop was launched in 1990 as a Macintosh product; it is now on its eleventh release and is compatible with any system.
Why are you going to use Photoshop in Graphic Design?
Photoshop gives you a massive advantage over paper and pen. Without any sloppy erasing, you can correct your errors quickly. There are a variety of templates that are less artistically inclined to choose from. Invariably, the completed Photoshop design appears more professional than a hand-drawn design.
You can notice that Photoshop is a very expensive product once you have decided to invest in image editing software. Photoshop CCs current versions run from $500 to $600. You can find much cheaper software for image editing and even have a factory-installed program on certain computers. However, you must use Photoshop over other, cheaper or free image editing software for four broad reasons. These are: simplicity, simple-to-use gui, quick training exposure and a variety of apps.
Benefits of Adobe Photoshop 2020:
There's very little that Photoshop can't do for you. It doesn't matter if you're an inexperienced photographer who decides to do some easy family portrait cropping. Conversely, top photographers and graphic design professionals use Photoshop to create and edit images.
User-friendly interface:
Photoshop has been designed with the consumer in mind. No advanced programming skills are required, and WYSIWYG is the drawing canvas where pictures are created-what you see is what you get. Most of Photoshop's functions are identical to many programming applications. For example, the menu bar contains the same file, edit, view, and help options as Microsoft Word. Tools in the toolbox modify your pointer so that you can remember which tool you are using.
Easy access to training:
Because Photoshop is a hugely popular software tool, a plethora of books , online tutorials, and college courses are available to train new users in Photoshop 's work. Not only can you find details appropriate for beginners, but you can also find a comprehensive overview of some of the most popular devices in Photoshop.
Variety of functions:
Photoshop is capable of performing an almost endless variety of editing and creating image functions.
Photo manipulation:
Take a downloaded or scanned photo, reduce red-eye and other imperfections, edit a picture, or adjust the sharpness or contrast of the photograph.
Painting and drawing:
Using the canvas and toolbox to build new pictures
Graphic design:
Take the scanned artwork or artwork made in Photoshop itself, and incorporate filters, gradients, and more to build the graphic art that sells.
Typography and page layout:
Photoshop helps you to edit both text and illustration on the same canvas but in separate layers. This helps you to create presentations and other tasks that involve text and picture juxtaposition.
What is the Difference Between Adobe Photoshop and Elements?
Take a peek at the variations between Photoshop and Photoshop Components. First of all, for those of you who don't know what Photoshop is all about-it's a feature of Adobe, a picture processing program and a tool. Photoshop is very advanced when compared to other photo editing software. Its sister software is Photoshop Elements, which is actually a tuned down version of Photoshop. It doesn't have the vast functionality of Photoshop, but for this purpose it's also significantly cheaper in price-about 1/6th.
So the biggest distinction between the two applications is what they are capable of-Photoshop is far more sophisticated in its software and apps. The second most significant difference is the cost. In Photoshop, for example, you are instantly upgraded to a full colour management tool that is otherwise much simpler in Photoshop Elements.
For professionals in particular, they want the CMYK colour models that are needed to print their photos of the highest quality-a feature that only exists in Photoshop. In addition, Photoshop is able to generate images using more than one exposure with a high dynamic range. Then there is the advanced text formatting that helps Photoshop users to get creative with the text style on any given picture file.
It may be assumed that the concept behind Adobe's Photoshop Elements was to reach out to people who are more amateur photographers who have no understanding of the practice of picture editing. At least, this is a relatively high proportion of the population. People who fall into this category would have no desire to learn the in-depth features of Photoshop and would probably never use it to the fullest extent possible. Some of the typical things that the average user is looking for is a tool to get rid of the evil red-eye in photographs and a simple interface to get photo editing done quickly and easily.
There are still more differences between the two packages-the more advanced Photoshop can be extended as and when the user feels fit. Plug-ins are available for a number of advanced technologies and Photoshop is no exception. The opportunities of upgrading the app and improving the capabilities are never finished – a great benefit for a talented photographer who needs to live at the top of the game.
So to sum it all up:
Photoshop is like a complete edition and Features were streamlined to make things easy for novice or casual photographers to use.
Photoshop Elements is 1/6th of Photoshop's size.
Photoshop Features have streamlined settings, such as Automated Red Eye Reduction and Cookie Cutter.
Photoshop has a high dynamic range and a CMYK, whereas Elements does not.
Photoshop has sophisticated colour processing, and Elements is even more streamlined.Unless you're a professional in the field of photography, you 'd probably be better off starting with Photoshop Elements, which is a great value for money. If you notice that you want to develop your picture editing abilities later down the track, you can always update to Photoshop.
What is Adobe Illustrator 2020 and How It Aids in Graphic Design
Illustrator users develop expertise by time-consuming and costly training sessions, but they do have the chance to acquire new skills free of charge through utilizing the Adobe Illustrator How to navigate on-the-fly self-learning.
Created by a professional illustrator, these guides provide detailed instructions and illustrations that guide users through the design process. Significant skills that support both novice and experienced Adobe Illustrator users may include translating text to editable illustrations, making bevelled effects, designing seasonal templates, and more.
Illustrator How to guide quality varies a great deal on the web, depending on the purpose served. Several businesses aim to integrate business in their luxury education items, whilst others have a genuine intention to help the Illustrator group. The following suggestions allow illustrators to discover and use the best Adobe Illustrator tutorials on the internet.
Check software version
Designers will know what edition of Adobe Illustrator they've loaded on their computer. Find this information by clicking "Help" on the main menu, and then clicking the "About Illustrator" option. This opens an information window that displays the version number. Use the following chart to interpret this information for the Illustrator versions of the Creative Suite.
Technology is changing over time, leaving certain instructions redundant. With the release of new Illustrator 2020 versions, tools and capabilities have changed. This means that older How -to procedures may refer to discontinued tools and not to new tools that make it easier for the illustrator to work.
Designers should look for Illustrator How- o guides that match their software version for best results. Tutorials that use newer software versions may refer to tools and features that are not available to designers with older software. Similarly, tutorials for older versions of Illustrator may refer to obsolete tools.
Avoid time wasters
Before you commit to a How-to Guide, users should quickly review it to avoid investing their time in a scam. Some "free" guides leave out key information in an effort to encourage users to purchase premium training or support products offered by the host. A free guide should give you all the measures you need to complete a template or a process, otherwise it's not safe.
Adobe Illustrator is the industry standard vector graphics illustration device which clearly describes the type. It has the normal vector drawing method features (being able to draw arcs, Bezier curves, connect line segments, render standard forms, create strokes and paint independently). However, Adobe has come a fair way to ensuring that he is the master of the team, and Illustrator has a range of unique features that might not be universally accepted.
The most useful of these features is that they now share the same engine type as Adobe InDesign. This gives you much greater control over kernelling (you can choose optical versus metric spacing between characters) and the ability to make text flows between boxes with many (but not all) of the same typographical techniques that you use from a page layout program. It would, of example, make fonts and be able to add them. What it cannot do on its own is package fonts for the offset printing house. Usually, if you submit something with a form, it's always the safest idea to pick the category artefacts and convert them to the outlines.
Live Trace replaces (or rather integrates) another product used by Adobe called 'Live Stream.' Live Stream will import a raster picture and use gradations between colours to construct vector artefacts that could then be opened inside Illustrator. Live Trace incorporates this feature with Illustrator itself, but it can be a little challenging to locate in the menu structure. When you have the vector artefacts transformed from the raster file, you will be able to use the Illustrator deformation and colour software to change them as any other picture. You will run photos into memory if you don't flatten the colour space on the imported document or instruct Illustrator to disregard those grayscale objects. (Like the Magic Want tool, you need to set the colour sensitivity there). Live Trace is a lifesaver for graphic designers who need to scan the client's logo and turn it into a scalable vector image. It's often of certain benefit to photographers who want to use some poster-style effects, or to create a portable picture without having pixilation blockage in the final production.
Another feature that is rarely used is Illustrator's faux 3-D effects package. (This isn't exactly a 3-D modelling device like Light wave or Maya). This helps you to render really basic 3-D projections inside the Illustrator by choosing points and line segments by utilizing a 3-D filter. This is a perfect technique for placing artwork on the front of a frame, or deforming artwork on the top, like a rendered sphere, which still results in a scalable vector image. That being said, this feature is still a memory, and the CPU hog will tax even modern computer systems. It's also not up to real dedicated 3-D modelling; you 're going to want one of the true 3-D modelling software packages out there.
These features may be life-saving features for a graphic designer working on a tight timeframe, or for someone who needs a limited amount of functionality from something that would otherwise be a dedicated software package. Illustrator is a very versatile and effective device in several respects, but it may be hard to locate all the cool apps. Most Illustrator pros know where to look up to see if Illustrator can do it — in a lot of cases it can do it.
The Importance Of Adobe InDesign 2020 Software in Graphics Design
Adobe InDesign is one of the best programs to use when it comes to web design and development. It provides something for everybody, and no matter whether you're a professional graphic designer or a parent looking to make those fun party banners for your child's group, Adobe InDesign will help you out. There's a lot of walking through directions and tutorials to help you get the best out of your time with Adobe InDesign.
Adobe takes into account that not all of its clients have internal knowledge to master the InDesign program. That's why they're selling five separate InDesign Creative Suites. You can use any of them to help you print gorgeous photos as each suite offers a wide range of production tools as well as productivity tools that allow you to edit the images as you see fit.
Many business people love the ability to create interactive documents, helping them take their business to the next level with digital brochures. Companies can do so much for their businesses by creating product line eBooks that allow consumers to interact with rich media and animations. This makes a listing impression on consumers, so they'll be sure to come back for more.
And families prefer InDesign, so they can build exclusive blogs that can hold their relatives up-to – date with what occurs with everyone and when certain family events arise. With the choices you have with InDesign, you can take a family newsletter to a whole new stage. From creating memories with unique family photos to announcing that new addition to the family, Adobe InDesign can take you through it all.
The publishers rely heavily on graphics, since they want to produce high-quality work in order for their customers to return to them. They may use the app to produce great print work irrespective of whether you are writing a novel or creating a business logo to various items, including coffee mugs to tee-shirts. InDesign may often be used for printing.
Some people love InDesign through Word, since Word takes longer to create a page layout.   The word wrapping around the graphics causes problems and the quality of the images is not as clear. Saving Word doc with images often creates issues. It seems like when you open and close the folder, the graphics you've worked so hard to get moved around. With InDesign this does not occur. What you create remains where you left it when you returned to the project later.
As you will see, Adobe InDesign provides several advantages. There's plenty for all from impeccable visuals to beautiful prints. In specific, businesses will profit from what InDesign has to say in regards to their business and their product ads.
The software you will practice instantly is not Adobe InDesign. You could do some things about InDesign, such as adding text or drawing forms, when you have a certain experience with Basic Software Design. However, you can find lots of tutorials covering several specific fields if you search the Tech Support and Tutorial section of their website. While you learn all of these things, you should concentrate on these top five areas if you ever decide to undergo Adobe InDesign training.
User Interface
Getting acquainted with the latest Adobe InDesign user interface is necessary for you to exactly know what menu or toolbar you want to use to check when a particular task is required. You might start the job seamlessly should you ever choose to produce a publication that has a really close deadline. You can modify your workspace in recent versions of the software so that you can add the sidebar panels and toolbars of importance. You can still do more work, even if you are already used to the interface, by designing a custom workspace optimized to fit your projects.
Lay outing
Adobe InDesign is more about the design, and you should get a whole bunch of tips on the topic from every Adobe InDesign training program. Your development will be speeded up if you learn the various formats perfect for some e-books, magazines and brochures. For example, it would take some time to design your first e-book, but once you have a new e-book project, you can use the same design techniques you have learned from this training to complete the work sooner. Of course, the vast amount of modelling options in the program kit offers you too many artistic possibilities that you have to work with further tasks in order to obtain knowledge and expertise.
File and Resource Management
It's a great way to keep your project organized to maintain your comfort. You would be able to quickly add, delete, or replace those files or tools associated with your project by performing a structured project. Management of resources may include managing main pages, so that layouts can easily be applied to various pages. To order to maintain all sites sorted it often includes indexing and paging. Packaging often allows you handle the tool because it contains all the data in one place in the project.
Integration with Other Adobe Software
The software and many features it offers will focus your Adobe InDesign trainings. But remember, InDesign is only one part of the whole Adobe Creative Suite. While you don't have to master other Adobe apps like Photoshop and Illustrator, getting familiar with these apps can improve your ability to deal more efficiently with bigger projects. For example, InDesign is a good poster design program but it provides more image editing features in Adobe Photoshop. The image can be imported into InDesign to end the graphic design in Photoshop, and some of the necessary changes can be made.
Hotkeys
Many hotkeys are processed by the more skilled Adobe user in order to function more fluently. Fortunately, this training is not necessary for you to learn, as many references exist online. Practice is fine from there.
Conclusion:
Graphic design is 50% skill and 50% knowing how to use the software used in image manipulation and illustration. A person cannot even imagine to become a graphic designer without learning the workings of basic software of graphic design. The above mentioned software are your tools that are crucial to know in your career as a graphic designer. When you sign up to Blue Sky Graphics, we will teach you more about these in our one-to-one classes.
Importance of Graphic Designers in Making a Business
Here are the top pros of having Graphic designer in a business to make it successful.
1. To leave a strong Impression
Potential clients can assess your reputation by the main look and sound on your website. It should therefore appear perfect from the point of view of design.
You need to remember that you need to help visitors generate interest in your website, your business or the products you are offering. The goal is to attract publicity and hold them focused. And the only way to do this is to create a powerful graphic design.
Good graphic design can help you stand out from the crowd and get people's attention. That's exactly why you need the help of graphic design to boost your business.
2. To help to build a Brand Identity
Each company has its own power and it is of the utmost importance to create a brand profile and display its own personality in order to stand apart from the competitors. You need a perfect website that can be achieved with the help of an excellent graphic design. It becomes the identity of your services, of your product and of your company.
3. It helps to convey your message or information
Pictures are one of the most effective ways to convey messages or information that most of the time words fail to deliver. It is in such a scenario that graphic designers play an important role in spreading your message to target audiences. Your business can be complex with many available products, sizes, colors , sizes and many other factors.
This can sometimes prove to be a little complex when it comes to conveying accurate information. Good graphic design can communicate your offering in the form of reports, charts and illustrations.
4. A good graphic design delineates a story
It is really critical that the target market has a sense of sales value because it is inversely proportional until they agree to go for a company. A reflective concept catches the interest of the spectator. Having a website helps you to achieve consistent branding. Inconsistent naming is a killer! So, watch out for it.
Consistent branding is the signature that you're running a professional business. You certainly want your business to be professional in the eyes of the visitors. So, make sure you are not hiring freelancers, but experts in the graphic design of your websites. No, there is no chance of discrimination against freelancers, but the experts can hardly turn you down.
5. Strong graphic design Strong consumer trust
In this age where all is online, a bad digital interface would certainly struggle to convey the meaning of the company as the image is not understood and the viewer knows it. As people respond quickly to a rich illustration, you should use every opportunity to build consumer confidence and trust. A poor interface design can lead to a rather negative image of the company.
Freelance Graphic and Web Design:
Providing a freelance web service can be a great source of additional revenue for anyone with the ability to put together eye catching graphic designs. This can be as simple as creating e-covers, headers, and banners at night and on weekends.
The best part of providing this type of freelance service is that you can get started at little or no cost at all with all the free resources available in this field. Let's take a quick look at what you need to get started making money working as a freelance graphic designer today.
If you're trying to supply clients with images, the first thing you'll require is, of necessity, a graphics editing system. Don't panic, this isn't going to cost you hundreds of dollars. In reality, it won't cost you anything at all. You can access one of several open source graphics design applications, such as Gimp, Paint.net, or Inkscape, and start making eye-catching online graphics right away.
If you already have Paint Shop Pro, Photoshop, or Fireworks installed on your computer, you 're a step ahead of the game with some top quality programs. Do realize, however, that these expensive programs are not a requirement. Some of the best web-based converting sales and banner graphics have been created using open source software like Gimp.
The second thing you're going to want is a website to display your portfolio. While you can use a free site like WordPress.com or Blogger.com in this case, I would recommend spending money to get your own domain. It will cost you about 10 dollars a year for the domain name itself, and you can get a reasonable priced hosting rate of about 8 dollars a month. A small price to pay for getting a reliable website to take clients through and show off your design job.
So, we invested around 20 bucks at this stage, so we're ready to go out and get more customers! First, practice a few photos and apply them to your portfolio if you don't already have samples of your work. Create e-covers for imaginary products, banners and buttons on your own site, anything that might need a graphic even if you need to make something up. In graphic design industry cases, the item is marketed, and it helps to provide some visual image that you might have.
Social networking is a perfect place to locate the first few customers. Get the Twitter talk, the blogs, and the Facebook conversation. Tell them regarding the programs you provide and set up an exclusive special pricing plan. In no time at all, you'll have regular clients, and your weekends will be full of creative projects. You may just have to give up your dull old day work.
Inter-relation of Graphic and Web Design:
When you decide to build or develop your website by a skilled web designer, it is necessary to recognize considerations such as navigation, content quality and website aesthetics. While all of these factors must be taken care of by the web designer, the graphic design of the website should be given equal importance. Graphic images are the first thing a visitor notices on a website, and it is because of the attractive graphic images that the reader is encouraged to read the text.