Graphic Design Courses in Leeds
Graphic design can be defined as a field of human activity that lies at the crossroads of various directions, primarily visual arts, communication and psychological. In essence, graphic designers use graphic (visual) components such as images of various styles and patterns, forms and fonts, pictograms, shapes and sizes, colours and shades, lines and curves, etc. to communicate to others.
The graphic designer passes the message to all those elements of visual perception, and makes them work. So we might conclude that graphic designers are artists mainly applying their skills not to pure art, but to communication and purposeful art.
Current graphic design encompasses essentially all areas of human life that deal with visual communication, from books and posters to advanced smartphone phones or 3D animation. Let's look at directions where graphic designers can express their imagination to solve problems and meet the needs of the clients.
Purpose of Graphic Design
Graphic design today can set a number of purposes. It never occurs that a graphic design entity only serves one reason. Looking at the most relevant of them we'd list the following.
Identification
First of all, the purpose serves for marketing reasons. It's mainly concerned with designing icons that typically form the basis for the whole branding campaign.
It is the role with which artists deal with various influences that incorporate different characteristics of the target audience, codes, and principles of visual equilibrium, colour and form psychology effect on human experience and feelings, the present consumer environment, brand or client business goals.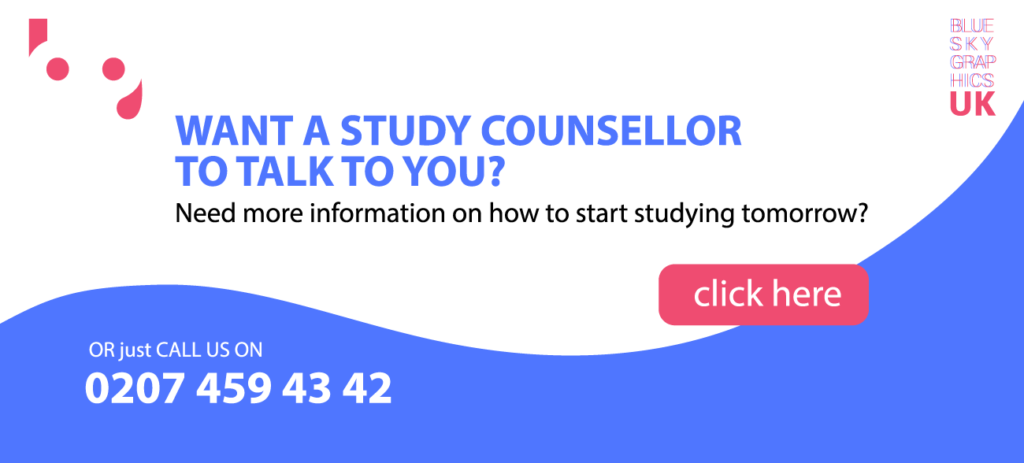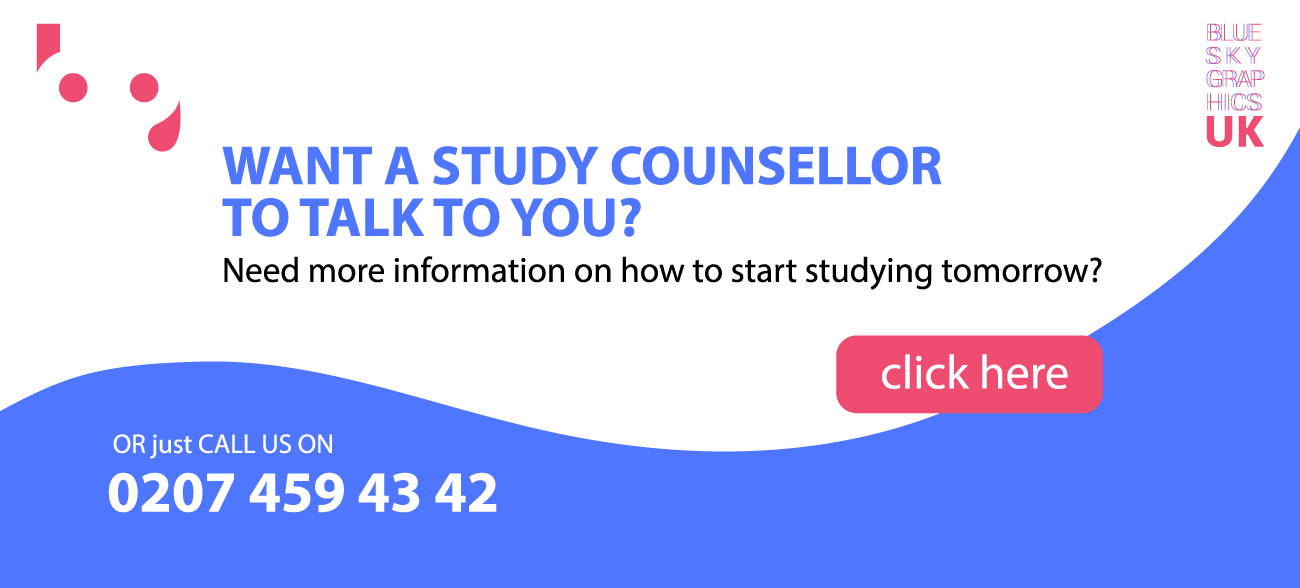 Revamping
It is the commonly used role of graphic design products that has found its thorough understanding in all realms of users engaging with visual things, from ads to book covers and comics, to all sorts of user interfaces, packaging, images and lots of other material. It's not a mystery that humans are not only rational but also emotional beings, so most of us are visually inspired and engaged in an aesthetic context.
Course Overview
We deliver three different courses in design that include graphic design, web design and UX design. Each course in design is a highly inclusive course for beginners, intermediates or those who want to brush up their skills. The courses begin with an outline of the course – different topics discussed in the course, and up to the end, a portfolio creation.
You will be introduced to: design advertisements for newspaper magazines, graphic design and much more during the course of the training. To students who do have prior modelling experience, it's a little different because they get a customized syllabus for only certain elements that have not been studied before.
Graphics Design Course
The graphic design course is extensive, and is designed by our instructional approach to train participants in technical graphic design. Our focus is on corporate images, composition, painting and logos as well as marketing styles, while concentrating on patterns, lines, features, forms and spaces. Each of these will be used in the display of graphic elements after the graphic design software is used to visually convey feelings and messages.
Getting Education has never been this easy!
Today, with the use of software development, anyone with the right eye for art who can use a computer can leap into graphic design, all thanks to online courses such as Blue Sky Graphics here to facilitate us. You can let the computer assemble the images in an aesthetically pleasing way, which is why home graphic design is a great online part-time job.
So sign up for our online courses now provided anywhere in the UK! And educate yourself with advanced skills.
Graphic Design As a Part Time Job:
If you're operating at some company, graphic design classes at a university are difficult to follow. That's where online classes are useful! You will take courses and work as a freelancer, based on your lifestyle and flexibility. Such classes deal with the field of graphic design, including architecture, key features and principles that give students an understanding of what makes a good design. Adobe Photoshop needs to be known to start to show you your skills. By learning these high yield programs, you can become a freelancer to support yourself financially with ease. Graphic Design is a lucrative part-time job and with the facility of online courses, you need not waste any time in signing up!
Earn Money at Home
Once you learn the skills, you get plenty of money from graphic design. Online courses on different websites ease teaching. To make money at home, you need a label of your own, an ideal way to earn income together without bringing a great deal of hard work into it. All you need is a major online presence, like a Facebook blog or Twitter that can reach a broad audience. To maintain a presentable and trustworthy look you need a list of graphic designs for all your customers with all your experience and customer references.
Worth Of A Graphic Designer
A graphic designer sees the world from a different perspective. The vectors, shapes, and layouts must be interactive so that a learning graphic designer is able to comprehend how he must illustrate the world around him. Blue Sky Graphics enables people to get educated in the field of graphic designing with the best any online course has to offer.
Their teaching is top class and the best part about is that it is accessible to everyone at the comfort of their home. So if you are planning to get a career shifting or upgrading yourself to an industry-level graphic designer, then Blue Sky Graphics is the prime destination for you!
What Graphic Designers Learn at Blue Sky Graphics:
You will realize that Adobe Photoshop, Illustrator, and InDesign are the core components of the Adobe Creative Suite. However, you may not have a strong grasp of the details of when to use each program and what it is capable of — especially since these distinctions often confuse even professionals working in the industry. Knowing the nuances is the secret to doing a great work, and utilizing the wrong software can mean an unusable emblem, a messy text, or a blurry finished result. Know the ins and outs of Adobe Photoshop , Illustrator, and InDesign so that you can use all three of them together to make the most of your job, and when and program struggles, another one falls along.
The basics of the programs
Here are the three programs, broken down by their basic functions:
Adobe Photoshop
Photoshop is a powerful tool when used correctly. It operates at the pixel level because it's a raster-based device, so that's why the text images in Photoshop can be pixel-based. Photoshop is perfect for editing photos, but not for images with text in them. Similarly, you might have difficulty creating print or online templates. Photoshop is ideal for editing and creating photos and pixel-based artwork, creating banner ads, editing print images, designing video graphics, and creating user interface designs. At the other side, Photoshop is not the best software for making icons, since you won't be able to edit or expand the images the way you would for an Illustrator image.
Adobe Illustrator
Illustrator is really flexible, since you can use it to create everything from web templates and illustrations and text papers. It's a vector-based app, and it uses lines to function and doesn't pixel or lose information. This vector basis means that it is actually intended for scalable design elements such as brand marks and logos. When you re-size objects often in Illustrator, they won't get blurred like they do in Photoshop. Choose Illustrator to create web graphics, full page designs and documents, but not to work with photos and straight images or large multi-page documents.
Adobe InDesign
Adobe InDesign is designed for printing materials and is often used for complex book layouts. It's perfect for articles, PDF slides, brochures, advertisements, and everything else requires master pages and several sections. InDesign was created to allow users to take elements produced in both Photoshop and Illustrator and elegantly put them together in a single location.  Like Illustrator, InDesign is a vector-based program; the primary difference is that its power focuses on master and multiple page capabilities and loses some other capabilities, such as photo editing. However, with InDesign, you can customize each page while creating a master view, including page numbers, logo, etc. The text wrap function in InDesign is much simpler than in Illustrator. In comparison, the templates produced in Illustrator appear to be unnecessarily wide and fall in the field of commercial printer optimization.
Adobe programs project by project
Since each program is different and has its own strengths and deficits, choose your program based on your project.
Draw graphics and shapes; Illustrator is your best choice because its vector-based visual elements are professional looking and can be modified, manipulated and resized. Photoshop is a decent alternative if you don't need to change your size. Using special effects and filters; Photoshop is the perfect option for this with its special effects and filter collection. InDesign is the next best choice for simple designs, although it doesn't have as many plugins as possible.
Writing copy; InDesign and its word wrap functionality are your best bet for broad parts of text free of pixilation. Your alternate choice is Illustrator, but without word cover, it's tougher to get a perfect text style.
For the illustration of the logo; the Illustrator with its versatile vector images is the safest, most skilled tool for print logos. InDesign is your choice of backup.
Photoshop is your main pick, but using InDesign to edit simple images if you can't navigate Photoshop. InDesign is your best bet for Layout Design, because it offers you multi-page print templates and layouts. Your backup option is Illustrator, although it's not as easy to use for layout design. To create files that are ready for printing; InDesign is the easiest way to create sharp and accurate print-ready designs, with Illustrator as the second choice.
From picture editing to typography software to sound design, the industry-standard Adobe Creative Suite offers designers of all sorts everything they need to produce skilled work quickly — for virtually every sort of design project.
Let's get the picture for now. If it's making a branding template, developing social network templates or putting together a brochure, Adobe has built the ultimate device solutions for Photoshop , Illustrator and InDesign.
Adobe bouncing icons gif Photoshop, illustrator and InDesign
This set of apps is incredibly strong, and each is filled with hundreds of features that are tailored for different types of projects. Using the right app for the right project will improve the design process. Time. Time.
Tech is getting more effective as designers will work quicker to build more choices for their clients with less time. And designers can make higher-quality work with tools tailored to the project (you could paint a wall with a garden shovel, but you wouldn't). The use of the correct method often allows you more agile and ready to change or adjust projects depending on evolving needs.
Print or digital
A print initiative should be directly reproduced on any type of medium (e.g. business cards, posters, t-shirts, labelling, badges, etc.). Internet ventures can be presented on the computer (e.g. social media images, banner advertising, blogs, e-books, conferences, etc.).
Picture or text
Image initiatives involve graphic features such as images, drawings, forms and patterns. Text projects focus on words, whether they're a few (business cards) or a bunch (brochures and booklets).
Vector or raster
A vector project is a picture constructed with lines and curves that can be extended or reduced to some scale (e.g. logos). A raster project is an image built from a set number of pixels that will change the quality when resized (e.g. photos).
So, pick a device, whatever device you like. Let's have a peek at what you're going to use growing one.
Photoshop vs Illustrator vs InDesign: Which adobe app is best for what graphic design project?
When should I use Photoshop?
What's unique in Photoshop? This one is pretty easy (note: it's in the name). Yup, the pictures. The app was originally designed as a comprehensive solution for creating, editing and editing any type of raster image. Since then, Photoshop has built a wide spectrum of software that enable users to do so much more. Good artists use it to digitally sculpt, design and even paint. Photographers use it to adjust and transform their photos with colour and light. Production designers use it to create digital images that are web-ready.
When most people think about graphic design, they think about Photoshop. And it's true: Photoshop is the most powerful app for creating and enhancing images. Layers make it simple to build models that can be modified and re-arranged with only one press. Adjusting tools are much more powerful than any of the other apps and allow small changes in colour, contrast, brightness and more.
But Photoshop is not always the best solution. Here's a look at when Photoshop works best, and in some instances it makes more sense to move to Illustrator or InDesign.
Use Photoshop when you …
It's time for photos to be retouched. Do you need to correct a photo in colour? Or do you want some flying hair? Or do you digitally zap a zit? Photoshop = Pictures. So there's no finer tool out there.
You need to edit your digital or print artwork. It may be a picture, a sculpture, a sketch, or something else. Photoshop is the best device to make sure that any image, shadow and shading is in place. You can then use that artwork anywhere, either on your own or in an Illustrator or an InDesign project. You want visual web photos like social networking pictures, banner advertisements, email headers, videos, etc. Creating these images in Photoshop will ensure that they are of the right size and optimized for the web.
You need to build a website or a mock-up device. Layers make it easy to move UI elements around, and because Photoshop is a pixel-based editing program, you'll know that your design is the right size for any screen size. You want to make fun of animation and video. Now, cameras can not only shoot fantastic photos, but they can also capture some pretty sweet video. Photoshop makes it easy to cut basic video clips together and attach images, filters, audio, animation and more.
Use a different app when you …
You need to create your logo. Because so many different places are used, logos need to be resized. Photoshop is not designed to construct vector artwork, and unless you choose to come through a lot of complicated workarounds, the pictures can only exist in one dimension. When you choose to resize them, they are likely to get pixelated and blurry, rendering them inappropriate for printing. You ought to set out a lot of information. If it's print or video, Photoshop does not manage vast volumes of text very well. Headlines and quick lines of copy for icons such as banner advertising and social media logos are great, so if you're struggling with text pages, try Illustrator or InDesign.
When should I use Illustrator?
Illustrator is the magic vector-image machine of Adobe. This means that anything created in Illustrator can be scaled to teeny-thin favicon thumbnails or ginormous Times Square billboards — all without losing any quality or adding any strange pixilation. A design created in Illustrator will look the same on a business card or a bus wrap. And that makes it the best friend of the logo.
A bad-ass band needs a bad-ass logo and some killer vector art created by Illustrator. Think about printing, think about Illustrator. Using the tools of this app, you can easily design layouts, set the type, create design elements, and even set up raster images made with Photoshop. It's the very best of both worlds. Plus, the freeform, flexible artboard workspace makes it easy to dream and experiment with ideas before you finish them — all in the same place.
Illustrator is strong, but it has its own set of limitations just like Photoshop. Take a peek at when the Illustrator is going to be your bestie, and when you may like to find another buddy to hang with.
Use the Illustrator when you …
You need to create a logo, an icon or a mascot. Every vector shape and line created in the Illustrator can be blown up to any size, making it ideal for images that need to be used in many different ways.
You want a piece of one-page printing. Illustrator is ideal for posters, business cards, flyers and notecards. Powerful vector tools for creating visually stunning headlines that can be combined with other raster images.
You need to set the logo type. The type-setting features of Illustrator are incredibly powerful, allowing any text to be transformed into a fully editable shape that can be stretched, skewed and transformed in any way imaginable.
Use a different app when you … need to edit your images. If a raster picture (photo or artwork) is used in a painting, Illustrator has little means to modify the image directly. Photoshop may allow more detailed changes, such as tone, contrast and brightness.
You need to create a multi-page document. Illustrator can treat one-pages like a charm, but more InDesign is the way to go because of things like page counting, master page layouts, and improved text layout capabilities.
When should I use InDesign?
Adobe has developed InDesign for the desktop publishing market and is primarily used for the layout of newspapers, magazines , books, posters and flyers. Perhaps anything with massive numbers of text will go directly to InDesign.
It's time to bring it together. Check out these sweet digital liner notes with InDesign.
But the Illustrator can also lay out text, right? Yeah, however InDesign ramps it up — and then some. InDesign allows you to set up master page templates so that page designs are instantly unified across the entire document. Pages are numbered automatically and can be re-ordered, duplicated and exchanged easily. Text types, columns, margins and other publishing-specific characteristics are now often more stable. Put clearly, if you have email, InDesign will manage it.
InDesign has been built with some very specific uses in mind. Here's when you're supposed to go with this solution.
Use InDesign when you …
You need to create a multi-page, text-heavy piece. Print or video, InDesign has been designed for document style, indeed. When you're planning a journal, brochure or pamphlet, you 're going to consider this your first line. Among the three apps, InDesign provides the most comprehensive type-setting capabilities available and combines with Adobe Digital Publishing System, enabling you to create completely immersive e-books, magazines and other multimedia publications.
Use a different app when you …
You need to design for smaller jobs (such as business cards and flyers). Illustrator will function almost as well. You need to edit your images. InDesign has little to no capacity to modify files. Photoshop may allow more detailed changes, such as tone, contrast and brightness.
You need to create a logo. InDesign may produce minimal forms, so if you need a paper logo, first build it in Illustrator and then import it.
The best method to get the best Graphic Design job:
Would you like a great job? After completing your online graphic design course at Blue Sky Graphics in Leeds. Please use the right tool. Want to kick-ass, wonderful, mind-blowing work? Know how to integrate all the functions of Photoshop, Illustrator and InDesign. Such applications will all work together to build prototypes that can blow anyone away.
When you've discovered the software you need for a project, become an authority in what it does so that you can continue operating more effectively and creating more versatile, high-quality projects. We at Blue Sky Graphics are providing one of the top-class online graphic design courses in Leeds. An amazing learning platform lined with courses for learners and professionals on any single aspect of the Adobe Creative Suite.
Job Prospects After Learning Graphic Design Online Courses in Leeds:
Were you searching for design-related careers? Graphic design is all about us. It influences how we perceive the world through colours, photos, fonts, and illustrations. Taking a minute to look at the architecture of the items around you, and you'll find that everyone has thought of getting them both practical and beautiful. There are several positions to choose from within the world of graphic design, each needing its own collection of specific skills. Careers with design can range from multimedia designers, flash designers, sports graphic designers, website designers to art directors, the scope of the graphic designer is vast, increasing the number of opportunities for those interested in a career in graphic design.
Multimedia Designer
One of the most growing graphic design activities is digital production. If you investigate career design opportunities in this area, there are a few skills you may need to learn. A multimedia designer uses art, sound, and design skills to create video, audio, and animated images. They make sketches, plans, scale models, or drawings. Multimedia artists are responsible for creating scenery, settings and accessories, directing stage assistants to design implementations, and consulting on certain aspects of technological development, such as lighting and sound, to insure that the layout of projects strongly matches their designs. The work of a multimedia designer requires imagination and creativity combined with technical expertise in the application of a wide range of software applications.
Technological design practice can be used in job areas such as tv or film creation, audio development, stage design, animation, and several other technological sectors. Jobs in the field of multimedia design seem to be tough, so it is crucial to select a multimedia design program that provides rigorous preparation and a lot of hands-on experience.
Web Designer
Web designers have a crucial part to play in designing a website, producing templates, models and images for online sites. Web designers are now planning and improving the web system and layout of the site. The web designer must also make decisions as to what content is included on the web page, where graphics, content, navigation, etc. are stored, and ensure continuity from one web page to the next. The demands of web designers include expertise and experience in digital engineering, graphic design, and state-of-the-art application and Internet technologies.
The rising demand for skilled web designers in today's multimedia industry has contributed to a substantial rise in jobs in recent years. Well-trained web designers are and should stay in high demand. Web design instruction is the planning of employment in fields such as advertisement, film, software creation, digital design, and e-commerce.
Logo Designer
A logo is a sketch or graphic emblem designed in a distinctive manner, with distinct colours, shapes and patterns that reflect a business, commodity, organisation, agency or service. A logo is more than just a graphic symbol; it is a business or product corporate identification image. A logo is a recognizable idea that offers a organization a distinctive identity and encourages customer awareness. Companies invest a lot of time upgrading and introducing trademarks to make them appear new and creative.
Career prospects for graphic designers seeking to create client logos can be enormous. Many businesses resort to independent graphic design firms or advertisement agencies to produce their logos. So many companies, goods, programs, departments, and other organisations use the logo to reflect their identity that it is really necessary to have a special, recognizable logo. The emblem is what allows people to recognize the business or the commodity, which is also what draws them out.
Brand Identity Designer
Brand identity design are another job choice for graduating graphic designers. Brand branding is more complex than designing a logo. Brand identity branding is a graphic feature that reflects how an organization wishes to be seen; it is the company's graphic identification or "name." The brand identity of a corporation is incorporated into certain aspects of the company's products, such as business cards, stationery, media ads, advertisements, etc., which may be depicted by a distinctive logo or signage. Brand identity branding allows customers to identify the business which is also what draws them in. The best brand identity concept will be the company's greatest selling strategy because it transforms the company's principles and strategic objective into a clear logo that customers are comfortable with.
In order to ensure continuity with their principles and business priorities, but also to identify patterns to branding, often companies employ an in-house brand identity artist or partner with a brand identity branding firm or advertisement agency to produce acceptable logo concepts for the picture they want to portray. The graphic creator introduces fresh and creative approaches to blend pictures and phrases that communicate the company's key message. It also means modernizing the company's branding identity from time to time in terms of slogan, tagline, typography, colour scheme, architecture, etc., while keeping true to the heart of the brand and what it stands for.
Flash Designer
Flash is a digital software application primarily developed for use on the internet. Flash is a resource for creating immersive and animated websites utilizing vector and raster graphics that enable graphics to be scaled to any size without sacrificing transparency or accuracy. The work requirements of the flash designer can differ from company to company. Flash training courses show you how to build and configure hundreds of different effects, including text, navigation, video, and audio.
Nowadays, Flash is becoming more common and commonly used than ever before, as it offers a broader variety of options for a web designer. Becoming a professional Flash designer is the perfect path to achieve a profession in this area and ensure future customers have the expertise they need to accomplish the mission.
Creative/Art Director
Design / art directors are in charge of a creative department that creates artwork to be seen on Television, advertising, the Web, or in magazines. Others would find them commercial graphic design positions as they operate hand and hand with ads. The marketing department is typically made up of graphic designers, architects, editors, copywriters and development workers. Art directors ensure that each member of the artistic team performs their job on schedule and to the satisfaction of the company. While much of the creative director's time is spent doing supervisory and administrative duties, specialized experience in graphic design is often required, as art directors also do some of the artwork and design themselves.
Employment openings for art directors are also accessible from advertisement companies, magazines and publications, public relations firms and distributors. Most art directors are either self-employed or self-employed, which ensures that all house graphic design positions are open or they may start up their own business.
7. Photo Editing/Photoshop Artist
You can't rule off photo manipulation while contemplating professions for a graphic design degree. A variety of major e-commerce firms are in search of a company photographer. Photo-editing apps may play a vital position for those who demonstrate interest. Photo-editing program helps users to take scanned photos or video pictures and to modify, filter, and colour-correct them. Photoshop photo editing software is one of the most common and commonly used software by graphic designers, artists, picture editors, interior designers and engineers. Nearly any skilled photographer or picture editor, from novice to extremely accomplished, uses Photoshop to edit and improve his or her work. As you will see, Photoshop jobs include just about any work vacancy for graphic designers.
There are educational modules required to show people how to use Photoshop and its numerous recommended software and techniques. Via Photoshop instruction, you can learn how to edit and modify pictures, create multi-layer designs, develop high-resolution graphics, control pixel colour, and use scanners, printers, and photo CDs. You can also learn how to search old images and slides, as well as how to fix broken photographs using Photoshop, and may be a good talk point when meeting graphic design opportunities.
Layout Artist
The graphic designer crafts the arrangement and composition of photographs and text in a manner that is appealing to the print media. These can involve paper jobs, brochures, leaflets, magazines, CD booklets, and posters. Design designers are responsible for ensuring that the photographs are presented in a way that is appealing to the viewer and points the user in the correct direction or course. Font designers must insure that the typeface chosen is perfect for long-term reading without leaving the eyes tired. They often place images in a manner that is appealing to the viewer and points the user in the right direction or course.
Design authors are mostly hired by advertisement companies, magazines and publications, or public relations firms. There is a growing market for in-house graphic designers and independent model designers.
Preparing For A Career As A Graphic Designer
Are you struggling to work out how to get a job in web design? There are several architecture jobs for those who are able to improve their skills. Gain the preparation you need to excel in the business community by joining the architecture program at Fremont College. You can undergo in-depth instruction in Adobe Photoshop, Adobe Illustrator, Adobe InDesign and other widely utilized visual design applications in the Multimedia Design program.  The courses of online graphic, web and UX UI design being provided at Blue Sky Graphics in Leeds are one of the top and they will prepare you to become a freelance graphic designer with the allotment of a graphic designer certificate in only 9-months' time. So stop sleazing around and take step! Join Blue Sky Graphics online graphic design courses in Leeds today and get on your path to become a full-time graphic designer for a company or become an individual worker as a freelancer on many popular websites that provide job opportunities to many people around the world. Many people in Leeds are enthusiastic to enter this field and that is why online courses at Blue Sky Graphics are here to assist you!