Learn Graphic Design Courses in Glasgow:
Welcome to Blue Sky Graphics! Where following your dreams of becoming a graphic designer come true! How? Let's get in brief detail how you can enter this field and how you can earn money after becoming one without leaving your estate!
What is Graphic Design 2020?
Graphic design is the communication of ideas. It is used to convey a message by using design, art and technology. Creative graphic design includes a symbol, logo creation, editorial design, media design.
A good graphic designer has the ability to create something new and unique, which attracts people. Talent is God gifted, but most of us are not aware to utilise it. Graphic design is not an easy field to enter; it requires lots of dedication and keen observation.
A person cannot expect to become a master graphic designer on his own. As the field is complex; professional and skilful tutors are a necessity in this field. This is why Blue Sky Graphics has provided capable graphic designers to teach eager students about industry-level graphic design. They give one-to-one classes, which makes every student stand out.
Why Blue Sky Graphics?
Online courses help people master adobe programs and clear up the misconception that graphic design is not about typography and design; it's an art that requires patience and mastering skills. It can be easily learnt with the right tutors so that you can pursue your career as a professional graphic designer and earn a beautiful amount as a freelancer or you can work by or joining a firm as a part of their marketing manager because wherever there is a company, they are going to need advertisements to sell their products and when there are products to sell, graphic designers are required.
Blue Sky Graphics provides one-to-one classes so that individual attention is given to everyone. Both web design and print design is taught by the staff there. You are all taught about logo design, illustrations of images, 3D animations in a professional manner.
Why are Graphic Designers important?
Graphic design is a rewarding job. At their expense, each company requires a graphic designer, many if not one. If you want a career change to a more favourable profession, graphic design is the way to go. It's not an easy task to master, and the design of computer graphics is dynamic and profitable.
Any company in the world that wants to sell its products is required and needs the most talented graphic designer to promote their brand that would appeal to the public. The graphic designer is as good as the course he's taking. Enthusiastic people enter colleges and universities to study graphic design. Still, there are plenty of graphic design courses out there that give the best services for people interested in learning online about this exciting area!
Job Outlook for Graphic Designers
If you choose to work in graphic design, you can work in a few different settings. You can,
1. Consult with companies in the industry, such as product consultancies or branding services (graphic design agency)
2. Function with any company (in-house graphic designer)
3. Work on your own remotely (freelance graphic designer)
Graphic design is becoming increasingly relevant in the marketing and sales of both companies and products. Nevertheless, graphic designers tend to work together with public relations and marketing professionals to consider how the intended ideas can be conveyed.
While goals can be dependent upon the type of graphic design, graphic designers are primarily focused on making whatever organisation they are design for recognisable. Graphic designers are there to help build a brand identity, support the brand and convey the messages that are visually pleasing.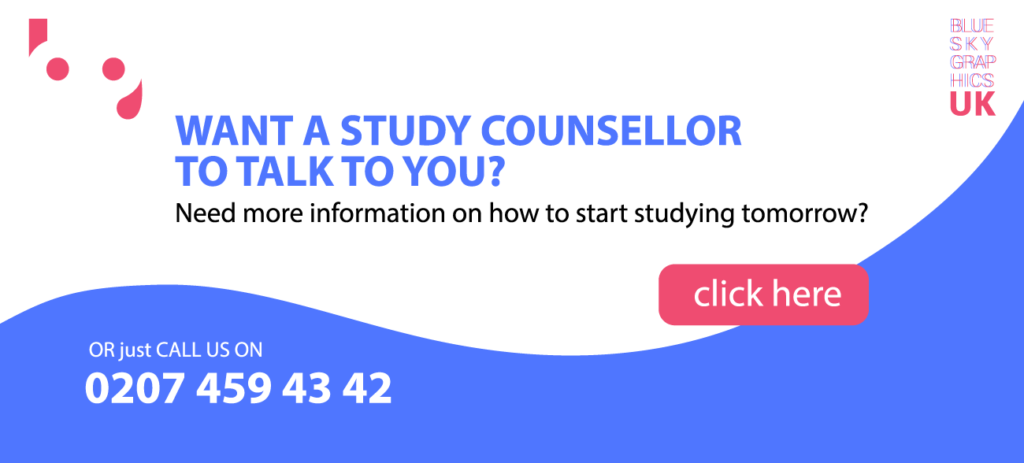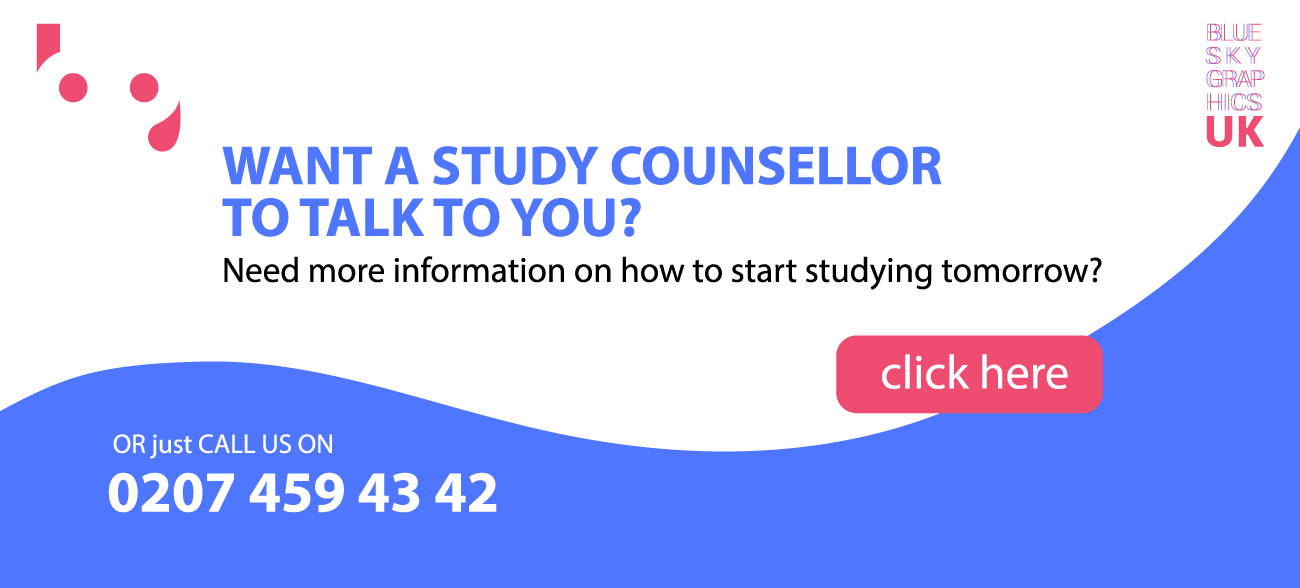 Tips for Earning Money Online
As with online courses, it was made easy to earn money. You will learn the skills needed for a professional graphic designer to create and post all your creative work and templates on your own website. To be able to address a wider audience, it is also an excellent idea to have a social media account for that reason. Create your own portfolio with a compilation of your entire work and you can market your work to companies or they can simply hire you with the help of certain business development skills.
How To Become A Graphic Designer Without A Degree?
Online courses that will help you get into a profession like graphic design seem too good to be true. Those with some experience in this area realise that the techniques and skills used in graphic design can't be passed on through text and lectures. Although online courses do not provide you with a degree but they give you the necessary skills to become freelance graphic designers and earn big time on platforms like Fiverr, freelancers, etc
Learn graphic design in Glasgow today with Blue Sky Graphics in a one-to-one class system.
Graphic design is an integral aspect of today's dynamic global climate. Each business and organisation is now engaged in the development of graphics. A design website that covers all your needs should be graphically appealing as well as welcoming. Graphic design is important in virtually every field, including ads, magazine layout, etc. The message of the sender to the target market can be transmitted through visual communication resources with a positive graphic design.
About Us
Blue Sky Graphics is renowned for the online delivery of a number of graphic design courses. The one-to-one class program has been introduced, which allows students to create their graphics in a much simpler and more active environment. The students receive personalised guidance from the teacher during the online class. We have produced many outstanding designers with more than ten years of experience in hand, working at all levels.
How can Graphic Designers Create a Unique Design?
Right Fonts
The clarity in design and readability is crucial. Make sure you don't limit your designs to just one font. Try experimenting with different font styles and sticking to a unique font style for your current project you're focusing on. Explore a variety of opportunities instead of choosing the dull default fonts.
Colour Choices
To capture your viewer's notice at a glance, you can use a pop-colour technique, especially if your text size is short, and you want to make the most of it. High contrasting palettes such as yellow and white or black, red, and black with bright background colours work fine. Also, check the consistency of your design and try to make an ideal impression. We will teach you the colour theory, so you are aware of the impact of different colours on the viewer and choose accordingly.
White Space
The white room is important in the innovative projects in which simplicity is seen, and Apple is the best example. Select a high-quality typeface when executing a large canvas and centralise your type and rest of the left-hand canvas. The design would look good overall.
Select Consistent Images
Make sure the image quality is consistent throughout your design. All of the design will remain constant inconsistency, architecture, style, proportions, and lighting of those elements. The graphics, diagrams, images, and illustrations you use should add a whole meaning to your project.
Scan your Sketch
If you're sketching your design, be sure to scan it on your PC; use your smartphone camera to do so, and import the scanned sketch directly into the Illustrator or Photoshop. You can now create your template as usual, but make sure that the scan is used as a backdrop guide.
Flat design goes a Long Way
Throughout the years, flat design has become very popular, as it has moved from light to more complexity. You also need a good sense of alignment and spacing with flat design techniques, which make the look great.
Character and Paragraph styles
Select your header carefully and apply the style of the header. Headers with different font sizes or line heights are somewhat in separate positions. Tools such as InDesign and Photoshop contain fixed tools for ensuring the optimal stability of your characters and paragraphs. Such tools can save you time by continuously scrolling between pages to ensure that your styles are well placed.
Use of Italics
You should also use italics in some of your projects to make a significant impact. They should be implemented with great regard because they can match the headers and sub-headers reasonably well. Italics should only be used in small sentences. Avoid long sentences, as they will be a disaster for your project.
Page Balance
If you want to become an excellent graphic designer, you need to learn about symmetry and balance through the process. Ensure that the balance is stable as it has a significant impact on your design. The document you are working on should be loaded equally on the left and the right, or up and down in different circumstances.
Separation Lines for Style and Impact
If you are trying hard to make the line distinction for an exact piece, you can get a modest part to scratch. Try to use half lines on both sides of a little text filament instead of a solid line. Through using a 3-pixel line under the header and over the subheader or between the image and the title, makes the work presentable and goes a long way.
Illustrator vs. Photoshop
It is a kind of analogy where "why" is more important than "what" the difference is. The fundamental difference between the two is the reason for which both the apps are built.
What is Illustrator?
Illustrator, a common term for logo design software, is essentially a vector graphics editor, originally developed and sold by Adobe Inc.
When to use Illustrator?
If you want to literally "make" a concept or a picture from scratch, based on your own understanding – for example, if you need more flexibility if you want to build a design, you want the best results to have a free hand. Let us say that in support of the above, you want to create a logo you just thought about. Now Illustrator comes with a lot of tools and new features to help you bring your ideas to life.
Use Illustrator if you want to work with projects that are based on a vector, such as icons, templates, or similar where you want smooth edges, resolution and zoom-in capabilities, etc.
Illustrator can prove useful when you want to build documents like annual reports, brochures, etc.
Plugins will help to make a blank web page a brilliant web page.
Additional Features of Adobe Illustrator
Work at every scale – You can scale up or down your work at any time in the course of a project with Illustrator. It helps you to work on a better level with your project. Your beautifully designed designs will serve as an excellent tool for several IT industries. Tell in web design, Best graphic graphics and depictions can help to attract a greater number of audiences quickly.
Create designs with some text – yes, the text is not just a text here, apply whatever style or creativity comes to your mind, even to the text. Who knows blending them could also lead to some beautiful textual designs.
Dynamic ways of creating – This app helps you to work more with designs like importing and re-touching your colour scheme, drawing to match your style into the art, and more.
Work with other Adobe apps – You are not restricted to merely creating within the framework of this program. To obtain more efficient results, combine the functionality for other Adobe graphics software like InDesign, XD, and Premiere Pro.
What is Adobe Photoshop?
Initially, the app was created for generating, editing, and replacing raster images of any sort as an integral solution. Since then, Photoshop has been developing a full range of tools that allow users to do so much more. Good artists use it to sculpt, sculpt, and even paint digitally. To transform their pictures, photographers use it for changing colours and lights. Manufacturers use it to create digital images ready for the internet.
The majority think about Photoshop when they talk about graphics, which is true – Photoshop application is the most powerful for building and upgrading images.
When to use Photoshop?
Photoshop can prove the best option for you if your primary objectives are related to image editing or improvement. It comes with different tools and features.
In addition to the simple edit, Photoshop comes with new and regularly updated tools to render corrections to any current work such as adding a border, re-touching, faulty removal, etc.
If your artwork is pixel-based or, in other words, you use raster-based graphics, then Photoshop is the best option.
It is also useful to modify basic vector artworks apart from raster manipulations.
Additional Features of Adobe Photoshop
Easy to use – the popularity of this software is already known. But did you ever think about how it reached a large number of users?
The reason for this is simple but precise. A beginner can easily use the Photoshop work style. The rest is all about the creativity of their mind.
Excellent editing – Import any image into Photoshop, and the tools and options provided can transform it as if it had been created. Adobe Stock Images are full of examples of this kind. You can also check out free stock photo sites.
Free-handed creativity – you can use tools such as paint brushes, markers, pencils, etc. to make sleek and simple drawings. While the ability to draw is less than the Illustrator because this program is intended for a particular reason, a little touch of illustration will entirely redefine your artwork.
Supported by different devices – Adobe is ready to expand its capabilities and offers additional resources and functional for a number of devices with the ever-growing popularity of Photoshop. You become a creator on the go with portable devices like the iPhone or iPad.
Web Design
Web design is the way to design and organise Internet content, and incorporating the functioning of things is modern Web design (aesthetics). Web design is not limited to web pages as it includes other applications such as mobile phones, smartphone apps, and user interface design.
We offer a great web design course requiring full graphic design knowledge and training. Most students in web design appear to have prior graphic design experience. That is because learning web design without understanding the basic principles of graphic design is relatively tricky.
What is WordPress used for?
Portfolios
Each designer needs a distinctive and strong portfolio to find customers, to build a reputation, and to achieve the perfect job. WordPress helps you to make this ideal portfolio, and everything you need to create a portfolio can be set up. You can demonstrate your achievements and abilities, or show off your work and past projects using the right WordPress theme and promising plugin.
You can even add a lot of photos and edit them via the media library in WordPress. In particular, if you are a talented sort designer, you want to show the best projects in your portfolio. With a useful gallery plugin on WordPress, it is easier to view your work in the best light possible.
Blogs
One of the most anticipated parts of every website is blogs, and most blogs are developed with WordPress. It's important to create an appealing blog so that you can customise your blog with themes of WordPress. The WordPress themes are approximately 7,000 free, and they are sorted by conventional, latest, and other purpose filters (i.e., industry, layout, etc.).). They are free of charge. You can create your first blog post after installing your favourite theme!
If you have written your first sample blog post, you may want to start by adding additional popular elements such as contact forms, files, sliders, and newsletter subscription form.
All of these additional features must be included in plugins, and WordPress plugins are applications for adding new features to your website without any code. There are more than 55,000 WordPress plugins in the free WordPress plugin directory alone to help your blog get the look you want!
E-Commerce Stores  
Approximately one-quarter of all Internet sites use WordPress as their content management framework, as it merges user-friendly software with the most accessible sites with plugins that make expanding the functionality simpler to fulfil almost any requirement.
WordPress is a popular way to build e-commerce websites. WordPress contributes to its popularity for the construction of an e-commerce site by a number of premade themes. This also offers plugins for a full e-commerce platform – from a product page to a shopping cart and a check-out.
Some of the key benefits are that it's a modular tool that lets you track your website, and it looks thoroughly.
You will first select a domain for your website and then proceed with the normal process-selecting a suitable site theme and plugin. After setting up the plugin, add the necessary information to your items and websites. The final step is the payment area. Make it easy to check out and monitor the money exchange network.
Photography Website
WordPress makes creating a beautiful website for your company incredibly convenient without learning to code or hiring a professional.
The first step is to choose a domain that is your site's identity. The right WordPress theme should be selected. A topic governs and can be used for the design of the website as a blueprint. It is crucial to choose one that best shows your pictures! To show photographic pages subjects, select "Photography" from the search bar and click on the Enter button.
Use the WordPress media library to add multiple pictures to your site, and you are all set to go!
What can you do with Elementor?
Elementor is a page builder plugin that replaces a live editor to a simple WordPress editor, allowing you, without changing between editor and preview mode, to create complex layouts and live designs for your website visually. The page builder ensures the highest design quality without the use of code or CSS and the help of the development team.
Customise your site using Elementor
Elementor uses sections, columns, and widgets to create a page layout. Sections are the main building blocks, and you can have columns that are called inner parts within them. Within the inner sections or columns that combine text and images on your page, you can add widgets.
You notice a blue edge over a section with a pole that enables you to edit a portion, add a new section, or completely delete a section of the page. You can also right-click controls in the handle and access area.
You can add a new segment to your current section by clicking the + icon. You will need to click on the pink + or folder icon or select a template to create a structure for your section.
Finally, you can modify existing widgets by clicking or right-clicking on the pencil icon. Content and style controls can be changed, widgets duplicated and deleted and, much more. On your left-hand side of the screen, you can add new widgets with the drag-and-drop feature.
Adobe XD for Web Design
Adobe XD is one of the most significant and most stable UX design tools for creating a wide range of prototypes. The Mac and Windows systems are free to install and use.
Adobe XD uses an incredibly simple and powerful interface, a type that comes with the Creative Cloud package as an accompanying program. It provides tools for different prototyping systems, such as websites, mobile phones, laptops, and more.
When the app is released, the Welcome page includes different standard screen size templates and adds the size of the file that you set up. The welcome page also provides many tools that can be used as a starting point for learning this curriculum, as well as interface design features such as iOS and Android smartphone devices.
UI and UX Design
Two co-dependent parts are provided for each product design – user experience structure (UX) and user interface (UI). The first is the structural representation, based on research, analysis of the data, and knowledge about the motor and psychological capability of the end-user group, of the contents and characteristics of a given product. UX strives to make things functional and realistic while retaining the easiest visual style possible.
The UI or user interface focuses on usability achieved through proper, eye-pleasing visual layout styling. While working on the UI of the product, the designer sets the colour palette, contrast, typography, and final dimensions of the components, keeping in mind such facets as a grid, baseline, and responsiveness.
UX and UI are mutually dependent, which means that neither can be produced independently from one another. A functional UX prototype based on grayscale, low-fidelity components will not encourage anyone to download and use the product. On the other hand, even the most beautifully crafted website or application would be useless if it is constructed with illogically distributed UI elements. A successful design is a combination of two skill sets — a rational one (UX) and a more intuitive one, focused on understanding the rules and needs of people's perceptive expectations (UI).
So what are you waiting for? If you are in Glasgow, then signup for these online courses and practice graphic design!
Freelance Graphic Design
Freelance graphic designers are the ones who are their own boss and who can work from anywhere. They have no fixed office hours. They will not have to adhere by the guidelines laid down, nor is there any restriction on their earning ability. Choose a name that stands out from the lot to become a successful graphic designer. Avoid using the word freelance in your name, and register your name to prevent others from using it.
Make sure you have a dedicated place to work with. Office space is all right, but most freelance graphic designers work from home. If you're working from home, try to get a room dedicated to your business, without the interference of the kids. Keep the room tidy and well ordered. Have enough space for a wide desk, a file cabinet, and a computer. Doing freelance graphic design in Glasgow without having a website of your own is suicide. Choose a reliable website host, upload the site, and keep the site up-to – date to convey professionalism in your work. Create and sign a catchy and fast domain name. Domain names cost only about $10 a year, depending on where you look.
As a freelance graphic designer in Glasgow, you are responsible for graphic design, accounting, accounting, and marketing. You are the one who has to answer phone calls and make appointments. You've got to be very assertive to keep the materials on schedule. You will never be a guy who can be forced around. Act and always look like a professional. When you meet your clients, dress up in the formals or wear a clean dress. Often keep the customer fully updated and have good details as to what they should expect at the conclusion of the design process.
You've got to offer yourself into ads something you've never done before. Promote your services in newspapers, forums, newsgroups and the Internet. Be really organized; if you miss a company paper, you'll just get a bad reputation. Know, from time to time, you 're going to get poor clients; be ready for them. You have to practice harder, not less, as a freelancer, to excel. It may take some time to establish yourself as a freelance graphic designer, but it's better to be armed and ready for it.
Tips for freelance graphic designers:
The delivery of the World-wide Web has completely changed the landscape of infrastructure that people enjoy in these days. In addition to providing a seemingly unlimited supply of data, Internet access has also extended a wide range of possibilities to individuals, in addition to businesses.
Graphic design is probably the most rewarding field in which freelance is widely trendy. Nowadays, an increasing number of creative designers are engaged in freelance for the reason that they could have the artistic freedom they wanted.
Graphic designers are the most popular group of creative designers. They are entrepreneurs who have a self-governing power united by a sense of adventure. Developing their unique, bold idea of success, graphic designers are now embarking on freelance so that they can have the artistic independence they want. Despite being able to work unlimited hours, more and more designers are engaged in freelance production , which means that they can have more tasks and assignments, as well as additional opportunities to generate currency in the method.
Graphic artists are individuals who are trained to create a graphic image and display of a range of products, comprising of web websites, album covers, soap packaging packages, and even pet food cans. The research of these people is typically performed on task basis, as a consequence of which they are known to function under extreme time pressures so that they may create ideas of excellence or yield.
To be able to be a thriving graphic designer, you'll need Adobe Photoshop CC with Image Ready, so you'll get the most out of the images you 're going to use. Without a doubt, this version is one of the most recent versions of Adobe, as it offers the best photo editing answer that is ideal for printing in addition to the Web.
Apart from this, you will also need Illustrator so that you can potentially rework your imagination and ideas into beautiful graphics that you can use in print, on the web, as well as in dynamic digital media. Last but not least, you should also do with QuarkXPress, one of the Software Publishing Pioneers or In Architecture CC, in order to produce expert publishing results along with this kind of creative finesse, flexibility, usability enhancements along with precision.
Without a doubt, being a contract designer shows that you possess excellent visual communication knowledge in order to convey a specific implication-either inspiration or vision-to a defined set of individuals through print or graphic media. As the occupation of graphic design evolved through computer systems and digital skills, the demand for the sector also increased.
But before you ultimately choose to become a freelance graphic designer, you will need to know first and foremost who your target market is. For someone who wants to be self-employed, the audience would definitely contain design classes. Other than that, your prospective consumers may include agencies that have promotions or projects in the pipeline. Allow me to share a few guidelines that you can do to strengthen your freelance shift in the role of a freelance designer:
Strengthen your set of connections.
You can apply this as a result of attending design conferences in addition to interacting with additional self-employed creative designers, exhibitors, guest speakers and the like. You can also strengthen your network by going to neighbourhood clubs, art-house cinemas, galleries and café bars, so you can actually come across community freelance designers as well.
Make your portfolio.
As this acts as your calling card, make sure to build a trustworthy portfolio for your purchasers to link to.
Craft your own branding.
For anyone who is ready for a contract opportunity to be a designer, you should be able to produce your individual branding just as in every small business, so you may be able to gain a definite position in the exact line of work.
How large is the Employment Sector for Graphic designers:
Websites have become one of the largest sources of employment for freelance graphic designers. Web pages also need careful planning. A trained graphic designer is best suited for web design work. If you're interested in working your magic on this new media, here are some tips for offering web design services.
New and more advanced programs have made it possible for almost anyone to master the art of creating a decent website, but it still takes a trained eye to create a stunning web portfolio. It's not enough to know a few desktop publishing tricks to call yourself a web site expert graphic designer. Nowadays, a graphic designer who builds websites is often both an architect and a bricklayer. A good graphic designer will have the talent to make an aesthetically pleasing website with impressive navigational qualities.
What kind of expertise do you need to build websites? Building a website is a highly technical undertaking — and this is a highly technical medium. You need to understand the technological advances and parameters that web designers are using today. Although you certainly don't have to be fluent in web programming code, it does help if you know the technical aspects of running a web site. Take the time to think about simple programming and read about the different software applications that programmers use to build a website.
The possibilities for creating websites are huge. Just think about all the people and businesses that need websites, including media companies that own magazines, newspapers, book publishers, and television stations. They all own and operate websites. More than ever, websites have an insatiable appetite for their original content. Most media outlets have their own website development team, which provides a broad variety of web design opportunities.
Your design work will change depending on the website you are designing. Some websites are purely informative; and other websites are designed to engage the consumer or viewer. The kind of interface and aesthetics you choose will depend on your website.
Is there space for web design creativity? There is, of course. Some programmers are better adapted to one form of website and software than others. Remember, for example, the various interface trends and designs that you need to deliver on the New York Times website relative to a website for small children. Each website will require a different set of skills and styles.