Graphic design and web design courses in East Midlands
Graphic design is a vocation for the sharing of visual images. A good graphic artist knows how to make a drawing with the best of his skills and imagination. People are joining universities and colleges to improve their skills, but what if you have your own mentor at your side? This is feasible if you take classes in online web design.
Graphic design is one of the most respected and lucrative professions out there for those searching for a career shift. Including significant developments in research and development during the last decade. The Internet has made the planet a multicultural community. With the world wide web, you have access to everything you need! In the same way, if you want to polish your graphic design skills or learn lessons, you can join the online classes now available in East Midlands.
How do I become a Graphic Designer without a Degree?
Virtual classes that can help you move into your career, including web design, sound too promising to be true. Those with some experience in this field realise that the techniques and skills used in graphic design cannot be passed on through text and lectures. Although online courses do not give you a degree, they give you the skills you need to become freelance graphic designers and earn a lot of time on freelance platforms.
Focus of Graphic Design:
The company logo, website design and chosen promotional images, colours and fonts offer guests a first impression into the brand and the corporation. Professional graphic designers know how these elements can be manipulated to ensure that you are viewed favourably by your customers. Note, while a weak product may be easily ignored, it is hard to forget a good brand.
Virtual classes vs. institutional:
A concern can come to the mind of an individual that an individual eager to make his progress in the field of graphic design does not gain real classes? Yet they are incorrect, too. Online courses are innovative, particularly at Blue Sky Graphics, because of our specific one-to-one course that guarantees that every student receives the attention they need. You will not need any degrees to earn; you need the expertise that Blue Sky Graphics offers in the form of our 24/7 one-on-one professional graphic design courses!
Blue Sky Graphics training
Blue Sky Graphics training courses are planned for newbies and professional graphic designers. We offer various types of training to determine which amount of graphic design experience you already have.
Our fundamental principles are focused on 3Ps that stand for professionalism, passion and proficiency. The instructors are working very hard to ensure that every design that our students submit is a masterpiece after the Blue Sky graphics and web design course.
Why Blue Sky Graphics?
There is no argument that Blue Sky Graphics online courses are the best online graphic design courses for newbies and advanced graphic designers. What is the reason for that? Since we have been offering different things. The main demographic for blue sky graphics is newbies and seasoned graphic designers.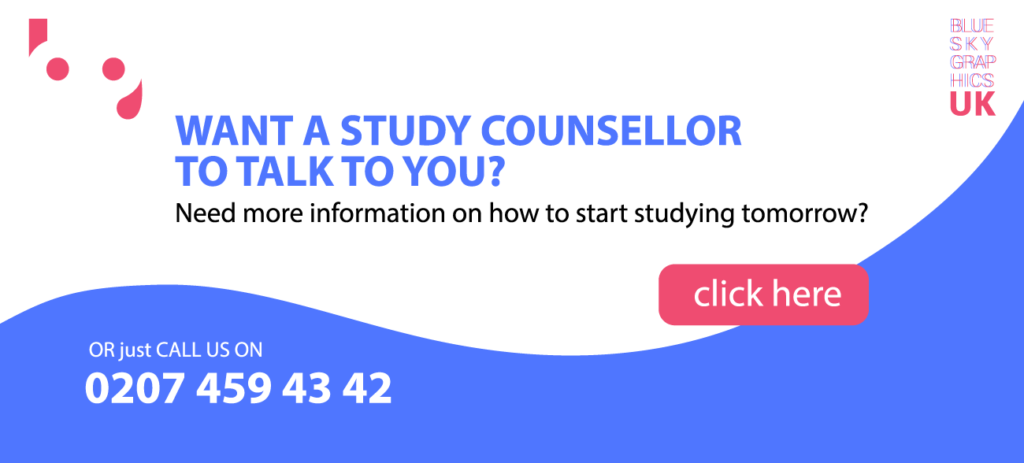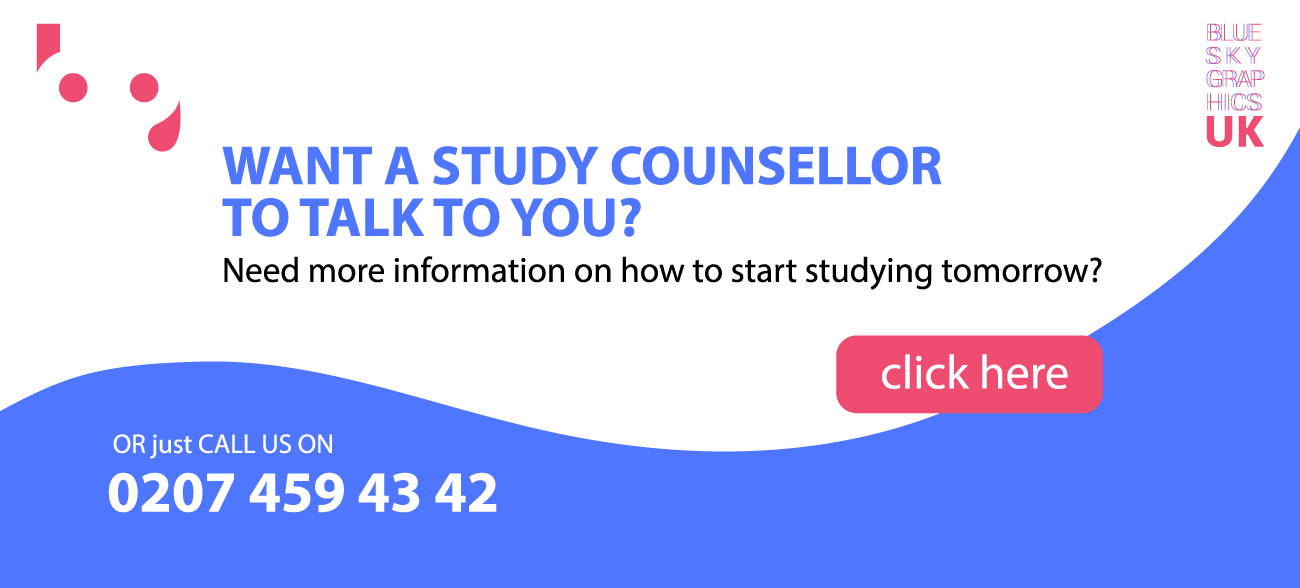 Every student receives the attention they need, and thanks to our one-to-one classes, which are crucial to learning a complex field, such as graphic design.
The centre of Blue Sky Graphics' online graphic design curriculum is the 3Ps that are 'Passion, Proficiency, and Professionalism,' which is why you can easily believe us here and no longer wander in pursuit of a trustworthy online graphic design course as our awesome courses get your back!
What role could you play as a graphic designer?
Graphic artists will operate for themselves, from self-employed to corporate collaborations. You start your private label by taking online courses with your skills and refined concepts.
Through getting trained in this area, you can be a web developer, a designer, a senior site analyst.
Graphic practitioners are required to develop websites and create multiple visual representations for site owners to persuade them to purchase their products and services. There are some things you can do in your own home for artistic projects. If they want to do so, graphic designers may either start with a project-based method or increasing the scale of the job.
Syllabus
Blue sky graphics classes contain
1. Graphic Design Courses-8 months.
2. Web design – 8 months;
3. UX-UI Design Course for 8 months
This course on graphic design shows you how to manage Adobe Photoshop and discusses certain things, such as designing logos and ads that lead to producing a distinctive design.
The web design tutorial is about creating or modifying your own website using Photoshop and WordPress.
The UX-UI programming course includes the construction of a user-friendly website so that the public can easily understand it.
Why is Web Design Important?
Web designers develop web graphics either by hand or using computer software to exchange information and ideas with customers. Most companies use web design to market and offer products to create an image through advertising and branding. And a web designer is needed for any company that wants to sell its product.
You will be well informed of web design elements such as colours, shapes, curves, forms, fonts and textures when trying to create an innovative project.
What is going to make a good portfolio?
A portfolio is a collection of all your work and the first thing that clients and employers actually look at. It is necessary to demonstrate the maximum extent of your work when selecting the best project. The first thing you ought to do is structure your research in a way that makes a clear and compelling graphic design portfolio for you. Your portfolio will have a structured conceptual context for all initiatives that have an impact on the customer, both in print and online. Use marks to figure out different task tasks may be helpful and lets prospective customers recognise suitable job experiences they are looking for. Make sure you continue by choosing the intent of your portfolio as well as your target audience.