Is Graphic Design Better Than Illustration?
Over the years, the reach of artistic work has expanded, allowing practitioners to pursue a broad variety of career possibilities. Organisations will employ graphic artists to produce beautiful templates for packaging and promotional purposes, and illustrators are widely sought-after by novelists, publicity and advertising companies and more. With rising demand, an increasing number of students are taking graphic design and illustration courses.
While graphic design and illustration are two distinct artistic disciplines, they both have common aspects. Students who are involved in the artistic industry cannot be able to differentiate between the two, making it impossible for them to determine which choice is better for their careers. This blog would concentrate on what each occupation involves, how they vary and where they intersect. Read on to get a better picture of this.
What is graphic design?
Graphic design can be described as an art or practise that lets you convey your messages and ideas through the use of visuals. Organisations are commonly used to market, advertise and promote their brands, goods and services.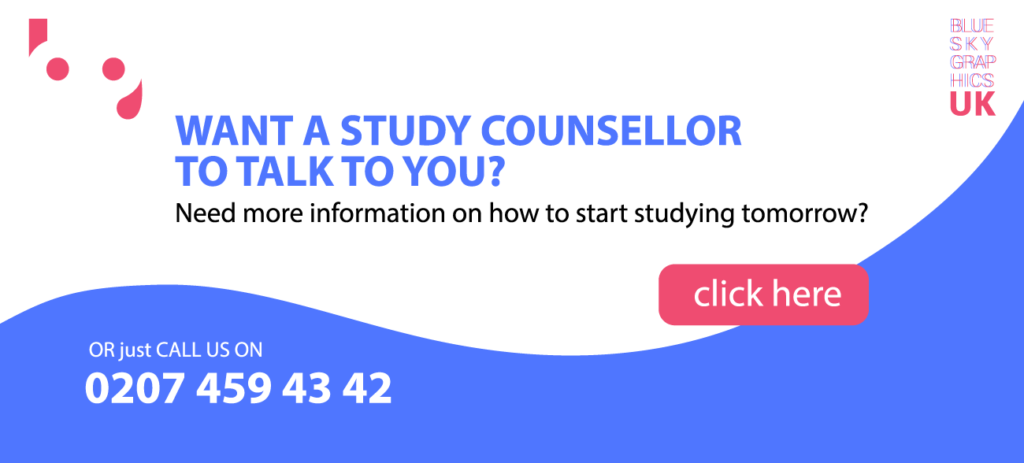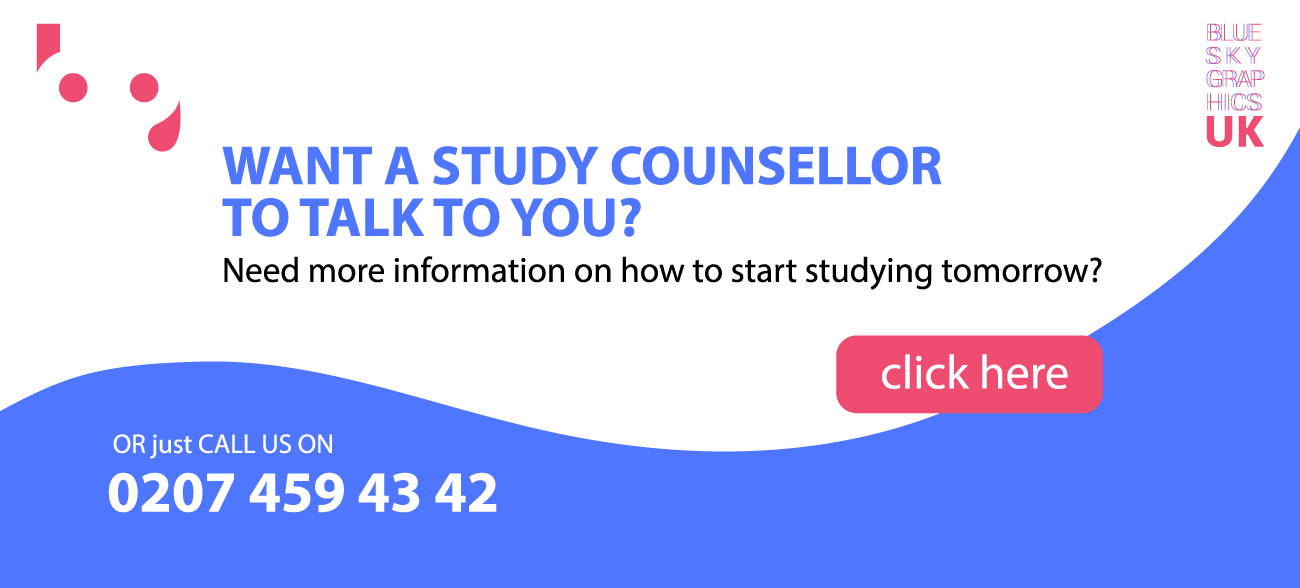 Creating a captivating design is not only about designing a concept, but also about recognising the main elements and their role in design. The core elements of the graphic design that guarantee that the concept is properly converted into the visual are:
Line: Line is the most fundamental and essential feature of graphic design. Graphic designers use lines as connectors, splitters to distinguish content, and headlines. Designers can use lines to attract the viewer's attention to the precise position of the design.
Colour: Graphic designers use colour to create a tone for the style and company they reflect. Colours have a major influence on the style of the design; they may be used as a separate feature or applied to other design elements such as forms, curves, typography or textures. While often a single colour may have a powerful influence, graphic designers use a variety of colours to further change the impression.
White Space: Negative or empty spaces will either add to or render the design appeal entirely ineffective, depending on the design. The trick to a perfect design is to make optimum use of negative space. For e.g., to make a powerful impact, you might use a single word in the middle of an otherwise empty space. Similarly, if the design has more than one feature, making the blank spaces into forms, gives the design a more defined look.
Shape: Shapes such as circles, triangles and squares emphasise a specific aspect of the design. Shapes are characterised by their borders, such as lines and colours, and designs are basically a cluster of shapes that communicate with each other.
Typography: Typography is one of the main design features that help you to share your thoughts or messages in more than just shapes and colours. Words allow people to grasp the message that other interface features cannot express. Depending on the intent of the post, you may set the font to fit the template sound.
Texture: embedding texture as part of the template offers users a three-dimensional perspective on a two-dimensional website. It tends to make the interface more enticing and immersive.
What is illustration?
An illustration can be described as a visual description or interpretation of an object, method or concept. Illustrations are commonly found in magazines, novels, posters, computer games, movies and animations.
Any of the pattern innovations used in the illustrative field include:
Vector Graphics: This technique of illustration produces computer graphic images that are represented by 2D lines. This animation style produces digital representations of lines and curves in a two-dimensional or three-dimensional space. Vector graphics are often used for zooming purposes, stopping the image from blurring when extended. The photographs produced by this illustration technique can therefore be expanded without compromising the quality of the picture. It is because the vector images have well defined outlines.
Freehand Digital Drawings: Freehand digital illustrations are identical to painting directly on a canvas. Using this method, illustrators use a pen tool or stylus to produce digital drawings with a variety of colours, brush pre-sets and equipment. This method of illustration is commonly used for recreation, storyboarding and book illustrations. Shading and mixing are simpler for freehand graphical drawings when editing. The produced images which look blurred after being extended to a certain degree.
Work of the graphic designer:
Graphic artists are responsible for designing attractive graphics that can be used in a range of advertising channels. Your normal roles within an organisation will include:
1.Study of concept briefs and assessment of requirements;
2.Scheduling of programmes and identifying budget constraints;
3.The definition of ideas for visuals;
4.Preparing rough drafts and putting forward ideas;
5.Designing logos, illustrations and other graphics using software or by hand;
6.Identifying and adding suitable colours and formats for each graphic design;
7.Collaborating with the copywriters in the production of the final design;
8.Checking graphics through multiple media platforms;
9.Analysing reviews and adjusting designs accordingly;
10.Ensure that the final product copy and graphics are physically pleasing and in line with the image of the company.
The gross annual pay ordered by the graphic designer is £29,201.
Job role as an illustrator:
Illustrators are responsible for the development of original photographic representations for a wide variety of goods, programmes and labels. Inside an organisation, the responsibilities will include:
1.Understanding the interests of customers and define the target audience;
2.Discussing the brief and drawing up a deal with the customer accordingly;
3.Creating visual ideas that are in accordance with the brief;
4.Developing rough graphics and obtaining approval from clients;
5.Creating drawings using drawing, sketching, and painting and photography skills.
The estimated annual pay ordered by the illustrator is £34,557.
Although these two occupations can sound identical, the target field is somewhat different. Choosing a degree in graphic design or illustration can rely on what you are more interested in – designing an overall design or concentrating on and playing with a single image. Make sure you explore the possibilities each course has to offer and then choose the choice best fits your interests! Check out Blue Sky Graphics to learn graphic design and the related skills.
Graphic design is not a higher priority than illustration, nor is it a better way. Both have their place and regularly the illustrator has graphic design expertise, but graphic design does not require illustrative skills.
Graphic design and illustration go together on a daily basis, but they do not need to. Graphic formats can be without imagery and can be without design or material. Both are always going to be fruitful in carrying on an idea or a message. Both aspects are essential in designing, according to web design service providers.