Is Design A Skill?
Graphic Design is all about us! Words and images—the building blocks of graphic design—are the items that hold much of the content of both the visual world and the print world. As graphic design becomes more prominent and popular in our lives, graphic design becomes more relevant as a discipline in our society.
How to learn the design skill?
Via visual illustrations, the graphic design course by Blue Sky Graphics will show you the basic concepts of graphic design: image-making, typography, composition, colour and shape-fundamental skills that are common in all fields of graphic design practise. We do not only want you to watch a video of someone talking about design, we want you to make designs!
By the end of this course, you will have learned how to study and explore graphic expression through a variety of imaging techniques; understand the fundamental concepts of dealing with form, colour, and pattern; be introduced to the vocabulary and skills of typography, and understand and apply the principles of composition and visual comparison.
If you finish the course, you will have a core range of graphic design skills that you will apply to your own designs or to further explore a technical field of graphic design.
You will need access to a computer to excel in this course. Without one, you should finish this course, but it will be harder. Access to and beginner-level knowledge of Adobe Creative Suite programmes, such as Illustrator, Photoshop, and InDesign, can benefit you, particularly if you want to complete an optional brief.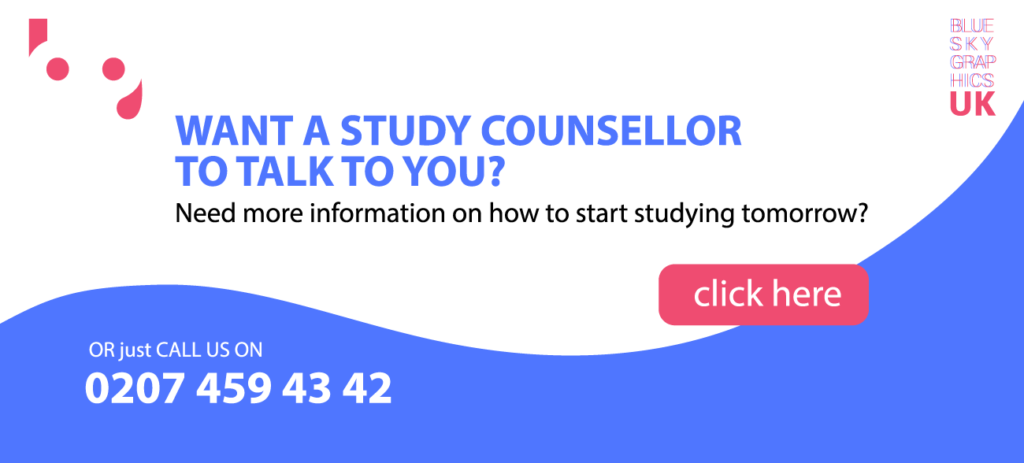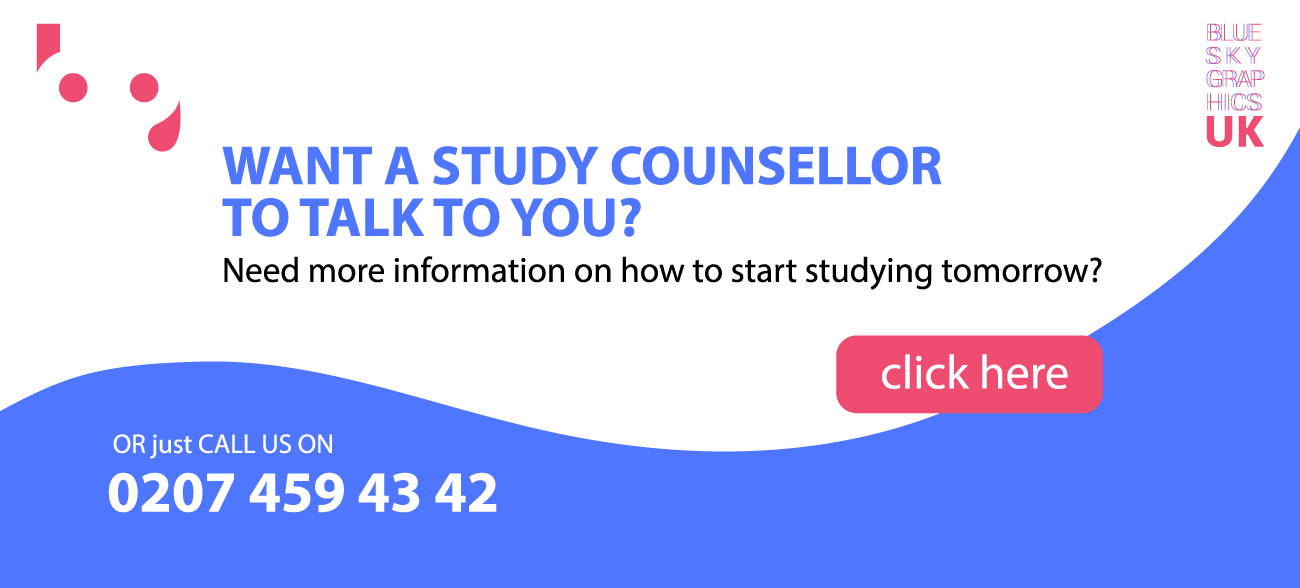 What additional skills are needed to become a graphic designer?
In order to become a sought-after expert in the industry, you would need to learn these skills:
Visual Idea
A template is a set of ideas that expresses a meaning when used together. All apps will only help you create such messages; you need to first come up with visual ideas. Be imaginative; tap into your artistic resources and create your own concepts and drawings.
Sense of aesthetic nature
The immaculate sense of style is a hallmark of your prowess as a graphic designer. This sixth sense is the main ability that distinguishes the creator from the other mortals. With a few months of practise, anybody can learn tools and apps, but without the ability to distinguish between good and bad design in the first place, you can only do so much.
Typography
It is one of the unique skills that are important for both print and digital media. As the official language of architecture, the experience of typography normally indicates the distinction between a decent and an outstanding designer; it will make or break your design.
Software of Design
Your engineering capabilities have an important role to play in carrying out every idea. Mastering Adobe suite, for example, is important when you deal with applications like Photoshop, InDesign, and Illustrator on a regular basis.
Tools for Web Design
Web design is constantly competing with graphic design. Employers seek applicants with at least limited UI/UX skills or web design expertise. Basic knowledge of these programming languages lets you overcome the limitations of the CMS that you need to focus on.
Colour theory
Colour is at the basis of any design, and colour theory empowers all artists to use the medium to their benefit. Any colour has a certain psychological impact on humans and subconsciously influences the decisions of the reader. The colour principle also involves illumination and shadowing, along with the effects that it creates.
Communication Skills
The desire to connect is central to everything an artist does, but it is not just about visual contact. Understanding what the customer needs from a design is the secret to delivering a quality product. Designers will need to be able to communicate their thoughts and principles fluently and easily to managers or customers.
What is a portfolio, and why do you need one?
In the case of artists, a portfolio is commonly characterised as a set of completed works that show the skills and abilities of a person. In the case of a graphic designer, this would usually be a list of your recent projects, including an idea of what you can do. The target, then, is to show this to a prospective employer in order to get a job.
Think critically for a moment. Whenever an employer wants to hire someone for a position, they want to see proof that the employee can do what they are expected to do. Normally, they will make an initial decision on the basis of a CV or resume, assuming that they are not already familiar with the possibility. A portfolio does not substitute or restart the CV of a graphic designer; it is a required accompaniment. If you cannot prove that you can do a job, it will go to someone who can do it.
You should include work produced both for-profit and not-for-profit, but you can take caution when creating work for clients, so they do not like being listed. Ideally, if you can get a professional endorsement from satisfied customers, you are going to pursue the cause.
Tips for a better portfolio
It could help if you thought of your portfolio as your own art gallery. Within, all the works can be seen. The first question they are going to consider is shall they be? Part of the mastering of every craft is the acceptance that errors and defeats pave the way to achievement. Not all you are trying to do will succeed in the first attempt.
Particularly when starting out and the portfolio is light, it can be tempting to put anything you have got into it, but that is a mistake. One rotten apple takes the buyer off the entire tub, so make sure that anything you put in your portfolio shows you the best you can do.
Another point that modern-day graphic designers can take into account is that there are many avenues in which you can view yourself in today's digital age. If it is not a bad thing to have a tangible portfolio that you can view in the real world, digital reproductions of your work, whether through social media or through a website, can help you spread the news about your talents and get your company around the globe.
Learning the knowledge in graphic design is just the beginning. Just like any exchange, it is not enough to be good at it – you need to develop your portfolio so that people will see just how good you are. The quicker you do this, the sooner you get benefits.