Graphic Design Courses Wakefield
Not many people understand the importance of graphic design and its influence on our daily lives. Every advertisement we see is the work of a graphic designer. They have the art of incorporating technology and imagination to convey information and ideas uniquely to consumers and businesses. The logos, billboard designs, graphics with text on website is all created by graphic designers and so this field should not be undermined. text on website is all created by graphic designers and so this field should not be undermined
It takes great dedication to learn graphic design. It is difficult to learn graphic design at a university if you are already enrolled or are operating at some company. But here's what you can do! Online classes for graphic design are being offered at Blue Sky Graphics and this article gives you a better insight into the field of graphic design along with the course outline!
Advantages of Learning Online from Blue Sky Graphics
The training is conducted independently online, meaning that the student is given adequate instruction to follow the courses to be able to become competent and qualified artists. You can interact with the instructor as if you were sitting right in front of them when you sign up for those online courses.
The student has the ability to study individually, and wherever they are, through educational learning and planning. The online training is often claimed to be better than studying in the classroom. A lot of people then prefer taking Web design and other lessons online.
Course Outline
It doesn't matter if you are a newbie or already have some background knowledge about graphic design because the courses we offer are suitable for all!
The three major courses being taught are:
1. Graphic Design
2. Web Design
3. UX-UI Design
The graphic design course is comprehensive, and aims to prepare you to become a professional artist. This emphasizes learning how to run Adobe applications with an emphasis on drawing, design and corporate illustration for our students.
The Web Design course is the one for you if you want to improve your current skills by mastering WordPress, Elementor, CSS, Flash and HTML. It shows you how to create your own website using technological tools, or restore an existing one.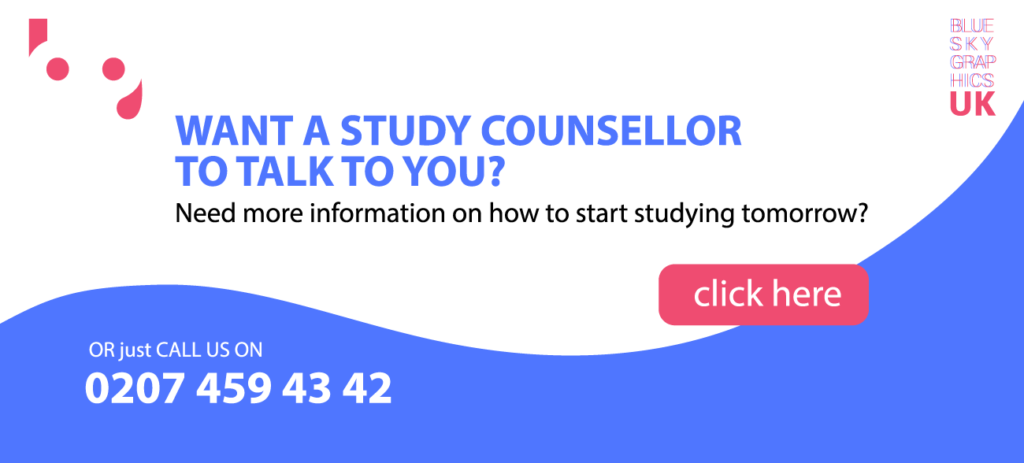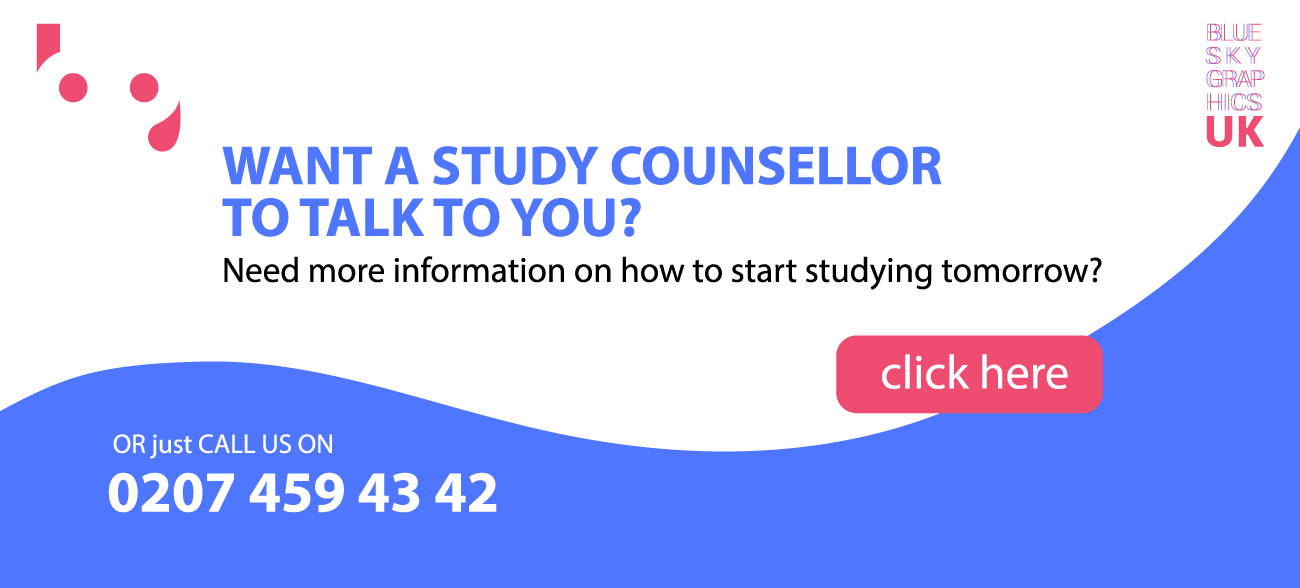 UX-UI architecture course is suitable for those students who already have some background in graphic design because it is an advanced course. Photoshop and Illustrator are the main software used here to create user friendly websites for fast surfing.
Importance of Online Courses
Such online services have made it much more available for people to learn their favourite courses at home. One of the main benefits of taking online courses is that it saves time, while people in the past were enrolling and studying in a college.
With the rapid adoption of technology in the industry, the skills need to be trained and continuously updated. As a result, online graphic design courses are becoming incredibly popular, not only among students but also among professional artists who need to refresh their knowledge and skills in order to keep up with the rapid technological change that is covered by today's graphic design courses.
Why Blue Sky Graphics?
Apart from the one-to-one facility, the tutors at Blue Sky Graphics are a class apart. They are passionate to teach eager students all the know-how of graphic design and groom them in such a way that all future projects assigned to them would be masterpieces because as they pass out from this course, they will be representing Blue Sky Graphics, so the tutors leave no stone unturned to make sure the student gets the best education possible.
The teachers practically challenge the students to fully unlock their creativity and give them the means to express themselves at a level suitable for an industry-level graphic designer. The teachers practically challenge the students to fully unlock their creativity
3 Things You Need to Know About Blue Sky Graphics
Before you sign up for the online course, here are the three facts about Blue Sky Graphics you should know.
1. The courses offered are not in a real classroom but in a private classroom. It is a one-to-one class system where you can learn better as you will have all the attention you need.
2. Classes are available on weekdays as well as weekends, that too with flexible hours!
3. The basic software you need to know is Photoshop, Illustrator and InDesign.
Why Blue Sky Graphics?
Graphic design is a vast and prospering field, so anyone with properly learned graphic design can secure their future in this field. In order to learn professional-level skills, a person requires a teacher of greater calibre. Blue Sky Graphics has tutors of great expertise at their expense; this is why it is considered to be the best online graphic design course, provider. Blue Sky Graphics is providing in-depth classes on graphic design, web design, classes in detail on adobe programs, UX-UI design which is highly useful n web graphic design and much more. So sign up today to Blue Sky Graphics right here in Wakefield!
How to Earn Money Online?
It has become easy to gain money as with the rise of online courses. You must learn the necessary skills to become a skilled graphic designer and then build your own website to share your whole artistic work and projects. It is also a good idea to have a presence in the social media, because it lets you reach a wider audience. Build your own resume with a list of your whole job and you can sell your jobs to companies or actually hire you using certain business development skills. Learn the skill of graphic design with Blue Sky Graphics and implement them on freelance platforms to make it big!
It's important to remember that you can't earn enormous amounts of money immediately, but these small steps can definitely help you achieve your goal. So take a small step and join Blue Sky Graphics today!