Graphic Design Courses Stanley
Graphic design also referred to as production artist, design artist, publishing designer, or the like, is a profession in which you tell a marketing storey through visuals. Graphic designers create company logos, design product ads, help create advertisements, develop websites, and support others to promote themselves, their products, or their cause. In addition to being creative and up-to-date on the latest design technology and trends, designers work with clients and therefore have outstanding communication skills.
Industries that use the most graphic designers
Specialised design services hire the most graphic designers, where the artist can work on everything from a tax planning brochure to a science research presentation. Advertising and Public Relations is the second-largest employer of graphic artists, where artists produce artwork for all forms of advertising.
Printing is the third-largest industry for graphic designers to create electronic art to improve printed products for clients. Many graphic designers are self-employed or self-employed employees who are part of a design team to share access to the latest technologies.
Graphic design is an occupation that can be adapted to your skills and goals. Designers may work with a large corporation or with a variety of smaller companies on their own. Work is also done online, so designers will have the ability to work remotely for clients in a different city or state than they live in. There is also a wide variety of earning opportunities depending on the specialty and the geographic region.
How to Become a Graphic Designer?
If you find yourself dreaming about designs or designing designs in your spare time, a career in graphic design can be for you. You may either educate yourself in graphic design or get a formal education. Blue Sky Graphics is an online school in the United Kingdom that provides formal education in graphic design. The graphic design course is structured so that it is suitable for students of all levels. The modules cover topics ranging from colour theory, typography, and layout to tutorials of Adobe Photoshop, Illustrator, and InDesign.
Graphic Design Career Path
There are quite a few opportunities for graphic designers. Graphic designers can work in several areas, and graphic designers can perform various everyday tasks. Below are only a few of the works available to graphic designers.
Web Designer
A variety of graphic designers have chosen to employ their skills in web design. Web design is best suited for graphic designers who are incredibly tech-savvy and comfortable with coding.
Virtually every business on the planet needs web design services because of how important websites are to their online presence. Web designers need to be innovative and select the best graphics and fonts to make the website stand out.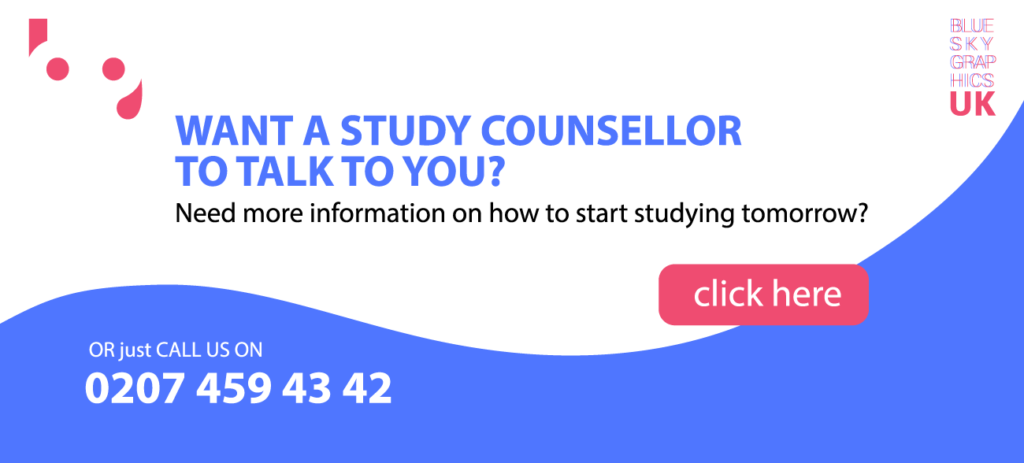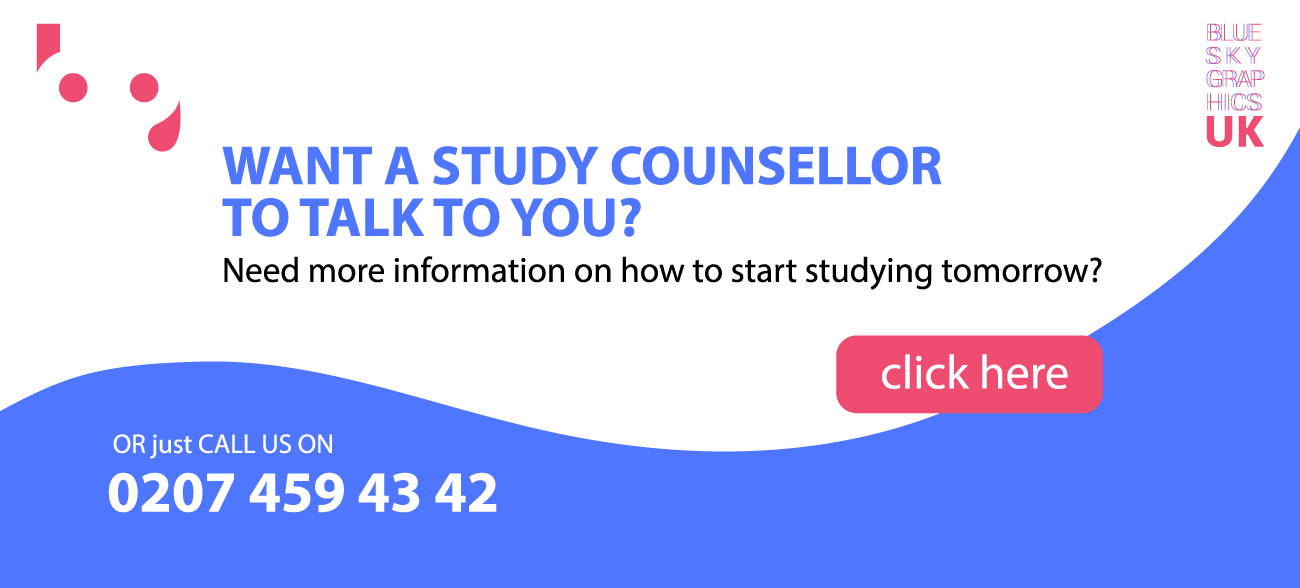 For this line of work, graphic designers are thus a good option, as it requires more than just code skill. This is one of the most critical jobs open to graphic designers.
Marketing
Many graphic designers work in marketing, at least to some degree. In almost all marketing departments, the production of graphics that promote goods and services and catch the attention of consumers is required. This typically takes the form of creating different advertisements, including online advertisements, videos, brochures, or others.
The aim of graphic designers who produce advertisement and marketing materials is to effectively reach the target audience by providing attractive product or service information. They can work for an individual corporation, a dedicated marketing firm, or freelancers working for individual clients.
Graphic designers working in the marketing industry are generally responsible for checking prototypes before printing to ensure there are no mistakes.
Animator
Animators may operate in various industries, including the video game industry, the film industry, the advertisement industry, etc. They use their graphic design skills and imaginative imaginations to create and incorporate special effects. Competition for animation jobs may be intense, but it is a highly satisfying profession for an artist who loves using the power of animation to tell a storey or get the point across.
Graphic designers wishing to become animators should cultivate a portfolio of their work to apply for jobs effectively and potentially obtain additional education in animation.
Art Director
Art Director is one of the most prestigious positions, and the candidate may receive a degree in graphic design. Art designers usually have a high salary – an average of £92,500 per year.
As the working title suggests, these practitioners oversee creating the art for a particular project or project. This can include magazines, books, product packaging, and ads of several different varieties. Art directors need to be too imaginative and good administrators to perform their duties well since they lead other graphic designers to produce the finished product.
Graphic designers typically become art directors after having worked in the industry for many years and had ample experience to perform their role well.