Graphic Design and Web Design Courses Whitstable
With the rise in technology over the last few decades, the pace at which the industry of graphic design is constantly improving is astounding. About every few months, major names in the technology industry announce a new and improved version of a laptop, computer, TV, or handheld device. This rapid growth means big business, and many people are focusing their careers on software engineering, information technology, and other technologically oriented fields.
Some of the essential aspects of technology development are its effect on photography, design, and advertisement. As a result of technological advancement, careers such as graphic design are not only feasible but also necessary.
Graphic Design
Graphic design is a central part of almost any industry that blends art and technology. Anyone with a creative bent, an eye for design and knowledge of computer technology are perfect candidates for a career in architecture. Because design requires a deep, intuitive sense of taste and style, students must have deep business and communication skills. Graphic artists can work in a variety of settings, such as for a particular company, an advertising agency, or even as freelancers.
How to Learn Graphic Design?
Nevertheless, to obtain a job offer, individuals must first undergo proper training. Most designers are expected to have a formal education in the respective field. Anyone seeking to receive education in graphic design must complete courses in fields such as illustration, computer design, web design, printing, and much more. Because graphic artists are practically used in almost all business ventures, their skills must be extremely versatile.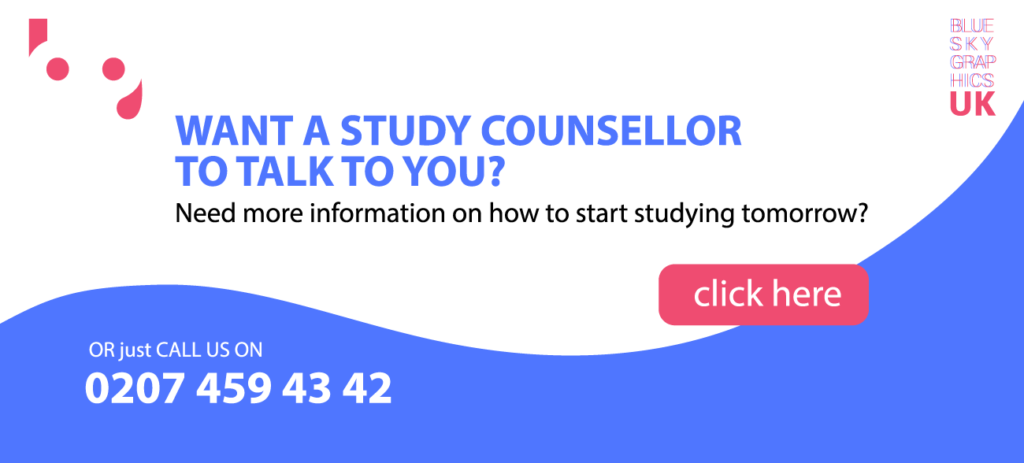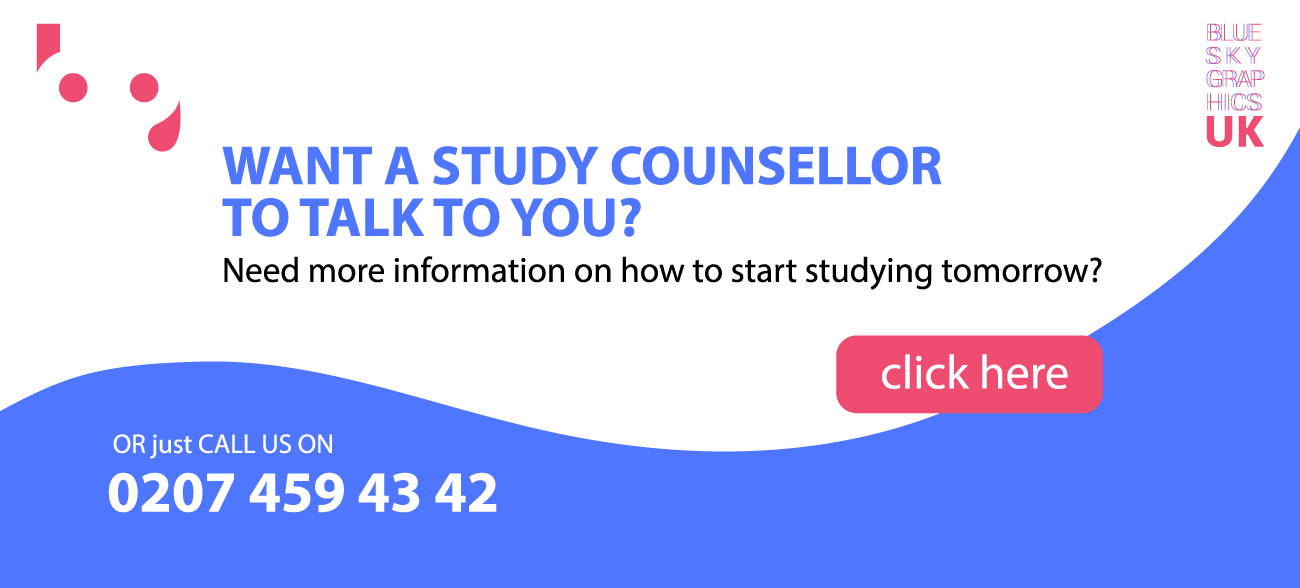 A wide range of courses provides excellent training and preparation as a graphic design professional. Also, design students can take classes in publishing, communication, business, and other technical subjects. Because graphic artists may work as freelance artists, own their own companies, or work within an organisation or corporation in a variety of professional environments, graphic artists must be trained to function efficiently and effectively in a professional business environment.
Online Learning
Individuals that are not interested in going to a regular college for graphic design education can join the online graphic design course provided by Blue Sky Graphics! You will become accredited in various graphic design applications and programmes such as Photoshop, InDesign, and Illustrator. You will also create a portfolio with the help of our expert tutors so you can hopefully get the job you are looking for.
Graphic design is an ever-expanding field with many opportunities for career development and monetary gain. Becoming a graphic designer offers a creative outlet that provides an additional spark for a professional work environment. Investing in education is always a great option and takes you one step closer to achieving your career goals. Potential students interested in higher education in the area of graduation, such as graphic design, have a wide variety of study choices open to them, including standard coursework, hybrid courses, or completely online graduate programmes.
Career Options for Graphic Designers
There are a variety of career options for graphic designers to pursue. As a graphic designer, you may need to create visual concepts using computer software or by hand to communicate ideas that inspire, inform and captivate consumers.
There is an online and offline business in today's marketing. Some will require print layouts, while others may need wireframes for websites. Many of the items a designer makes involve the blend below.
Web Designers
Web designers have a key role to play in developing a website, creating pages, layouts, and graphics for web pages. Web designers are now designing and improving the navigation system and layout of the platform. The web designer will also make choices as to what material is used on the web page, where images, information, layout, etc. are kept, and maintain consistency from one web page to the next. The requirements of a web design job include skills and training in computer graphics, graphic design, and state-of-the-art computer and Internet technology.
Logo Designer
A logo is a sketch or graphic symbol arranged in a specific way, with distinct colours , shapes, and designs that reflect a corporation, commodity, organisation, agency, or service. This is a corporate identity image of a company or product, rather than just a graphic icon.
A logo is a tangible concept that gives a company a visual image and promotes consumer recognition. Companies spend a great deal of time upgrading and putting out logos to look new and modern.
Many businesses turn to local graphic design firms or advertising agencies to design their logos. So many companies, products, services, agencies, and other entities use the logo to reflect their identity that it is really important to have a special, recognisable logo. The logo is what allows consumers to remember the business or the product, and is also what brings them back.