Graphic Design and Web Design Courses  North Ayrshire
As technologies and user interfaces evolve, the need for visual design skills continues to grow. With fresh examples of an exemplary user interface emerging each year, has our fundamental understanding of visual hierarchy, perception, and structure changed?
The modern definition of visual perception is rooted not only in science but also in psychology. As a consequence, irrespective of constantly evolving user interfaces, the way we view and interpret visual information will remain the same. In view of this, is it feasible for the design of contemporary interaction to strengthen the foundations of graphic structure and visual hierarchy?
Visual Hierarchy and its Importance in Graphic Design
Visual hierarchy is the concept of material in composition to transmit information and specific meaning efficiently. Visual hierarchy first directs viewers to the most critical information, and then to secondary content.
Established by the appropriate use of size, colour, shape, distance, proportion, and orientation, the meaning, concept, and mood of the composition is conveyed through the creative use of graphic elements that determine the visual hierarchy.
Graphic design involves a high degree of technical ability because graphic designers have to determine how images and text are most useful to match and to select suitable fonts and styles.
The basic rules of visual perception are vital to any graphic design, as they set out how information with an embedded meaning can be communicated as quickly as possible. However, given that visual design is closely related to graphic design, these principles have been developed for print media and are yet to be redefined for digital.
Visual hierarchy is essential to any form of graphic design, whether it's a landing page that needs to direct the viewer's eye or the navigation of a mobile UI. The interpretation of each item by the consumer is dependent on the other elements in the composition and their meaning. In order to form visual connexions, compositional elements are handled accordingly, thus establishing a visual hierarchy throughout the design.
Learning Online with Blue Sky Graphics
Online learning is well described as an organised learning experience that uses web-based technology, resources, and tools for learning and education. Due to these exceptional features, numerous students and institutes now consider online learning technology the quickest and easiest way to exchange information and develop their knowledge.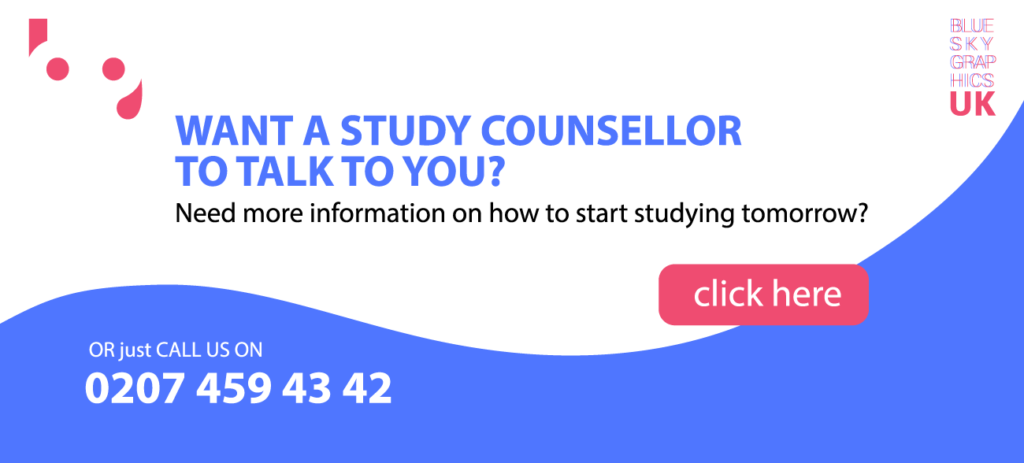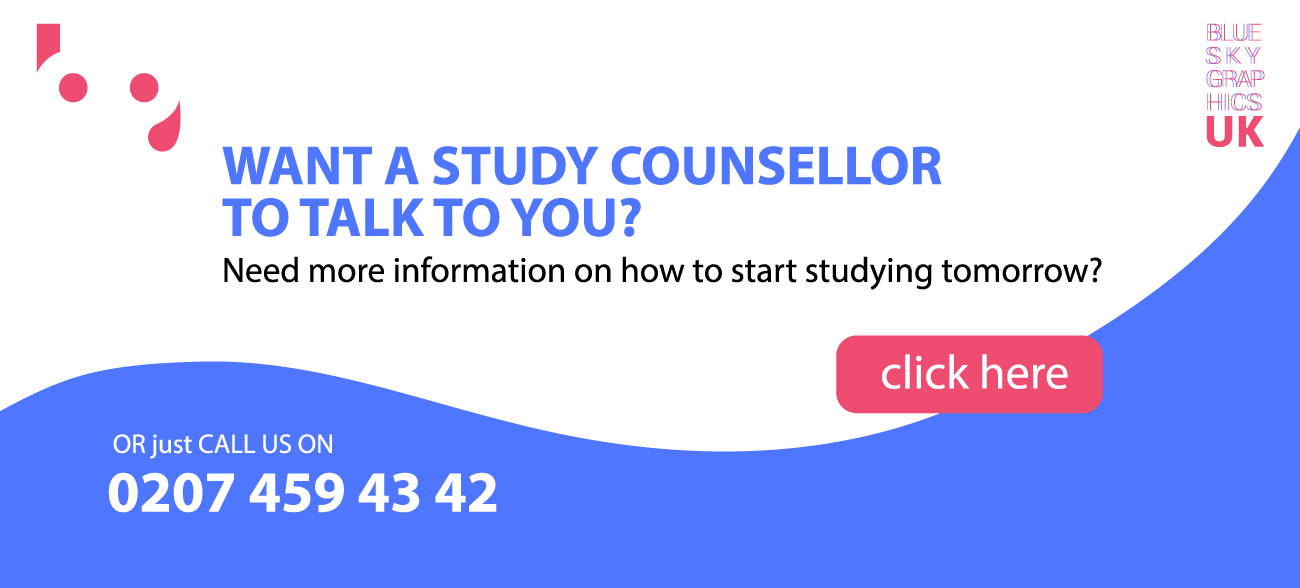 What students enjoy most of all about online courses is their well-planned, structured, and versatile learning programme. Nowadays, apart from conventional classes, these live online learning classes are well received by a significant number of students who actively prefer online education to their academic credits.
However, most students are not acquainted with how these classes operate. The most critical aspect of online education is one-to-one instruction. This approach increases the student's dedication and attention to the courses and thereby leads to a positive outcome. Sign up for the online courses at Blue Sky Graphics to learn all about graphic design and the software related to it!
Photoshop by Adobe
Perhaps the most widely used tool of artists is Photoshop, and we're going to use it to teach every design course. Photoshop is useful for editing pictures. You can mess with philtres and masks to radically transform and merge raster images (pixel-based image files) and play with colour.
Adobe Photoshop provides a number of specialised tools for developing efficient graphics and manual apps on the web platform. Photoshop is used for several corporate branding and marketing purposes.
Photoshop is an essential and required tool in the art and design world. Photographers use Photoshop to retouch images. Illustrators specialise in Photoshop, drawing, and painting. Digital production artists use Photoshop to create concept art or storyboards.
In the end, this programme is incredibly versatile and straightforward, with a variety of useful features.
Illustrator by Adobe
Adobe Illustrator is another common application for Adobe. One of the most critical differences between Photoshop and Illustrator is that Illustrator creates line-based images. In the meantime, Photoshop is making pixel-based images (or raster-based images, if you want technical images).
This means that as you zoom in, the photo shot in Photoshop is grainy. The quality of the image is, however, maintained in the Illustrator. As a result, Illustrator can be selected by graphic designers, advertisers, and web designers to create logos or photographs that can be quickly and continuously remodelled.
Vector images often have smoother, straighter lines that can be useful for logos and web design elements, but not for the most sophisticated art in video gaming.
Although Illustrator can be used to create websites to the fullest extent possible, Photoshop is still the best tool for designing user interface designs and other graphics on your website. This would, of course, not be as dangerous as making Photoshop business cards, but you will find that the Photoshop snapping feature is much more precise than Illustrator in terms of pixels.
Illustrator can't do animation. If you want to do flash animation, Illustrator does not. The best approach is to create animations in the Illustrator for the leading animation and to convert them to Flash.
Filters in the Illustrator don't work the same way as philtres do in Photoshop. You would be surprised at how many people believe that the philtres work the same as Photoshop does if they don't.
Adobe-InDesign
Photoshop InDesign is another excellent programme for Photoshop. InDesign is excellent in developing website graphics that make this app a great option for graphic designers and advertisers. InDesign is also designed to handle multiple-page publications, such as brochures and pamphlets.
Identify your process and the consistency of your art and design using InDesign, Illustrator, and Photoshop. It also takes time to learn their features, but we will teach you how to use them during our online tutorials, so sign up now if you're in North Ayrshire and want to know more about design and Adobe.
Career Path for Certified Graphic Designers
A certificate in Graphic Design prepares students for careers in many fields. Including jobs as graphic designers, students will work as photographers, creative artists, and art directors. Many advertising agencies, marketing firms, and publishers provide job opportunities to candidates with a degree in graphic design, while some employers do require work experience.
In addition to full-time design jobs, graphic designers can also try freelance, including the start-up of their own business. After graduation, students can also consider continuing their studies with online masters of graphic design.