Graphic Design and Web Design Courses Caerphilly
Graphic designers give colour and life to any picture. Graphic designers agree on the most successful way to send a message through print, electronic, and film media using colour, form, photography, animation, illustration, and various print and layout techniques. They produce packaging and marketing brochures for goods and services and design logos for products and businesses. They are also involved in the design of web page materials, interactive media, and multimedia projects.
Graphic designers develop designs according to the client's needs by collecting relevant information from clients, doing their research, and reading the client briefs provided to them. They design drawings by hand or with the aid of a computer. Colour, sound, animation, and other visual elements of graphic design are chosen and integrated into the graphic design.
The completed or final design shall be submitted for approval to the client or creative director. Graphic designers use a variety of graphics and layout computer software to assist in their work. This software allows convenience and versatility in exploring design alternatives, reducing construction costs, and saving time. The need for up-to-date computer and communication equipment is therefore essential for any graphic designer.
Web Design
Web design is the method of designing or upgrading an existing website using coding languages such as HTML and WordPress software. We teach these courses at Blue Sky Graphics in a one-to-one environment so that our students have the tutor's undivided treatment and have clear web design concepts.
You need to learn how to use graphic design to understand web design principles and create web pages in different codes before you work on the app. Many students studying web design seem to know graphic design before because web design is challenging to learn without the basic concepts of graphic design. Learn graphic design with Blue Sky Graphics as well via the graphic design course and start your career as a designer!
Worth of a Portfolio for a Designer
The portfolio is your image because no matter where you have a certificate from and how much your school has a global reputation, what will be discussed in the portfolio is how you interpret and express a graphic design idea.
The colours you used to portray the brand name, ideas such as the definition of colour and the composition, should be evident to you. Employers today don't look at qualifications, so when you start searching for work, whether on Facebook or various websites, you can see that you need only knowledge of a winning portfolio of graphical apps. As we have said before, graphics are just the tools of graphic designers but thought, and working styles are based on graphic design rules.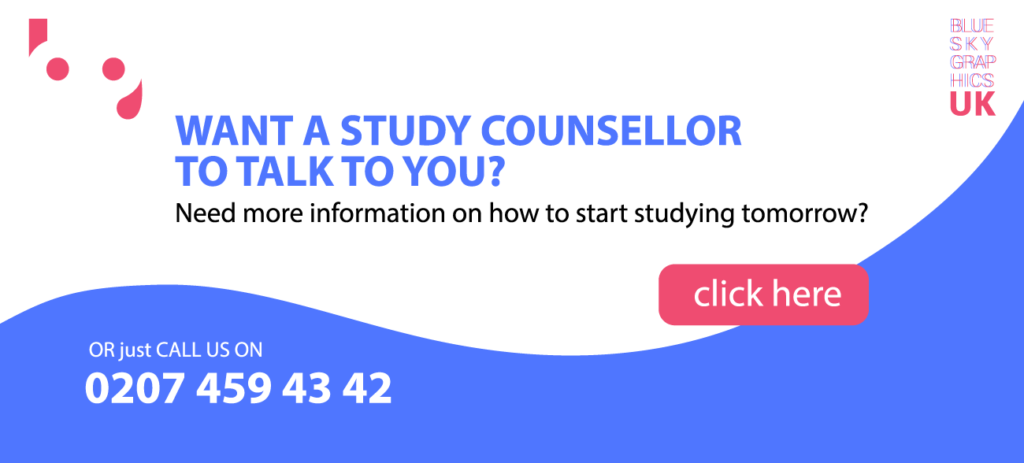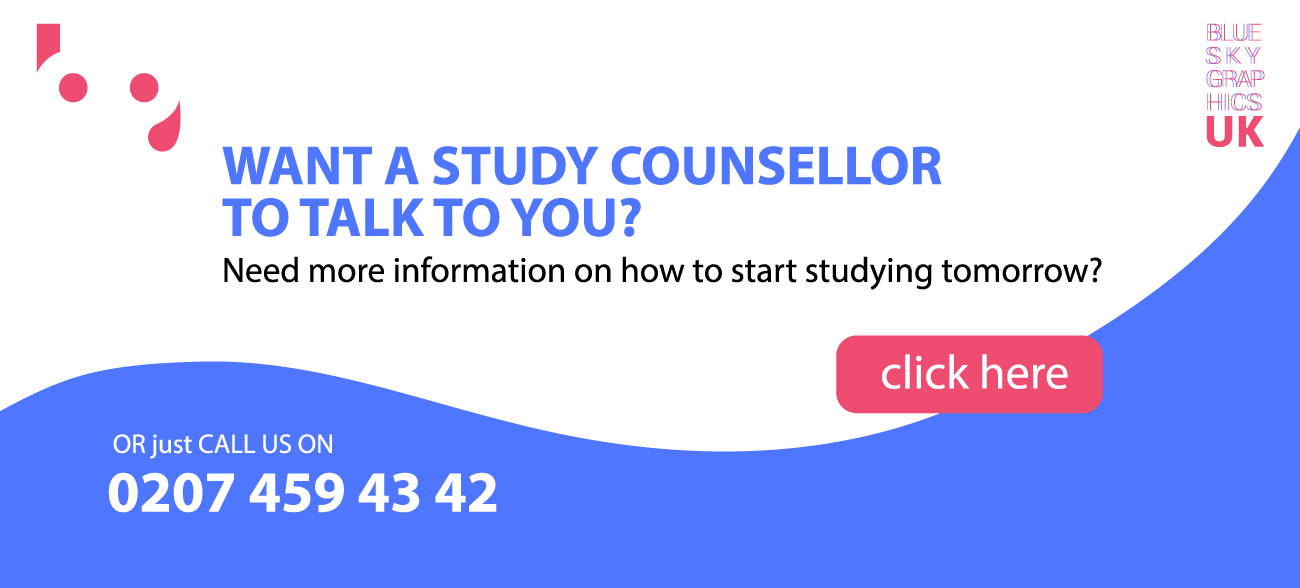 Luckily, you will prepare an industry-standard portfolio with Blue Sky Graphics at the end of the course that will surely help you land on a good job!
UX Design
Considering that graphic designers focus on making elegant, polished designs, they also use prototypes with high fidelity to completely convey design concepts. A background in graphic design will lead graphic designers to create visual templates at a project too early.
On the other hand, UX designers pick fidelity based on project needs. They also attempt to find the best consistency to make the design process effective. Often a rough sketch of a piece of paper is all you need to give you the main idea when you have twelve different ideas at the start of the project. Comprehension of the time to deliver highly polished work is a core component of UX design.
"The consumer comes first" could be the most relevant concept for UX design. That is because UX design is for use instead of communication or aesthetics.
In comparison to graphic designers whose primary concern is aesthetics, UX designers concentrate on consumers and their engagement with the product. UX designers want to better people's lives and put users' needs before their desires when designing them. Designers joining the UX sector will struggle against the inherent urge to 'design for themselves' and then build for the intended users.
UX is much more about communicating with and knowing people, which is why a UX designer needs good communication skills. For a variety of reasons, UX designers must get along well with others. Here's why:
UX designers should be able to consider the desires and motives of the users so that the designer can capture the product's purpose and goal.
UX designers work together with other designers, developers, and stakeholders to ensure that the end designs meet the needs of the consumers. UX designers should be transparent and able to communicate complex concepts clearly to those with little to no previous experience in this area.