Creative Design Courses
Graphic designers use two- or three-dimensional pictures to develop graphic ideas. Logos and layout designs are created for print and digital media sources such as blogs, magazines, brochures, user interfaces, product names, newsletters, and advertising. To ensure that products are presented properly, they cooperate with other experts to include typography, artwork, photography, and even programming into their work. Effective graphic designers understand how to creatively and effectively represent companies. You can learn graphic design online through Blue Sky Graphics online one-to-one graphic design course. We host web design and UX UI design courses as well.
The following should be included in the graphic designer's tasks and responsibilities:
• Converting client needs and branding techniques into design strategies
• Creating visual ideas using graphic design methodologies and design applications
• Communicating new ideas via the use of colours, fonts, images, themes, and other UI components.
• Work with creative directors, branding consultants, front-end engineers, marketing, content, and other practitioners to create media.
• Creating logos by hand or using processing equipment
• Selecting suitable colours and layouts for each picture
• Articulating and presenting product ideas to companies, creative directors, and others
Graphic Designers' Experience Requirements
At the beginning level, a graphic designer must be knowledgeable in the field of design. Students may create portfolios while enrolled in our graphic design course at Blue Sky Graphics in the United Kingdom. Mid-level graphic designers will have portfolios that showcase their abilities, which may contain work from particular campaigns or projects.
Graphic Design Courses Online
Are you constantly awestruck by a company's brand logos or product packaging? Are you intrigued by the colour palettes used in print media and want to learn how to create aesthetically attractive designs? Do you want to take one of the best graphic design courses but are unable to do so due to a lack of time or distance? Blue Sky Graphics is the best way to study graphic design from home!
As the need for experienced, competent, and qualified practitioners grows, more people across the globe are obtaining graphic design degrees. Candidates who want to enhance their skills and pursue graphic design training may now enrol in Blue Sky Graphics' online certification courses. You may now access and practise your favourite design programme online, from the comfort of your own home, at any time that fits your schedule, without jeopardising your work, with only a decent internet connection and a few mouse clicks.
Why should you take an online graphic design class?
The reputation and need for talented designers will grow in the coming years. According to a study, "employment of graphic designers is projected to increase by 5% from 2016 to 2026," due to a high demand for these experts in the industry.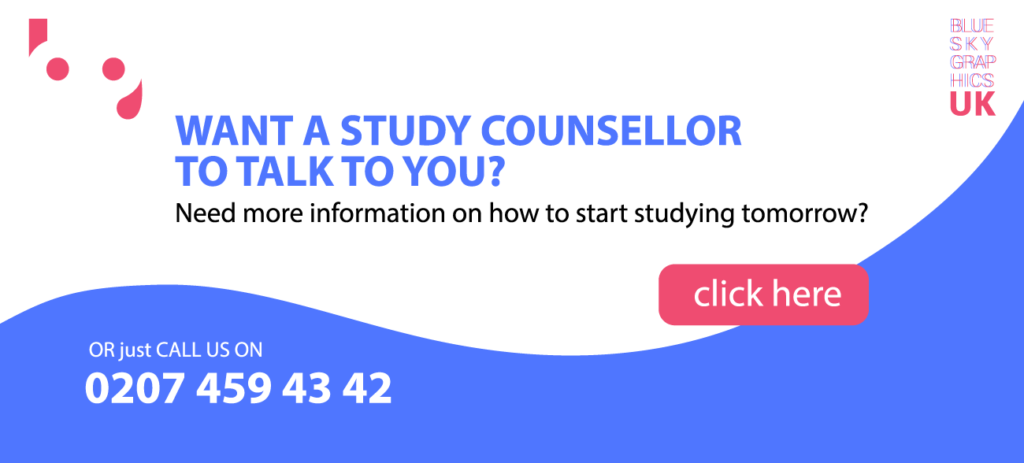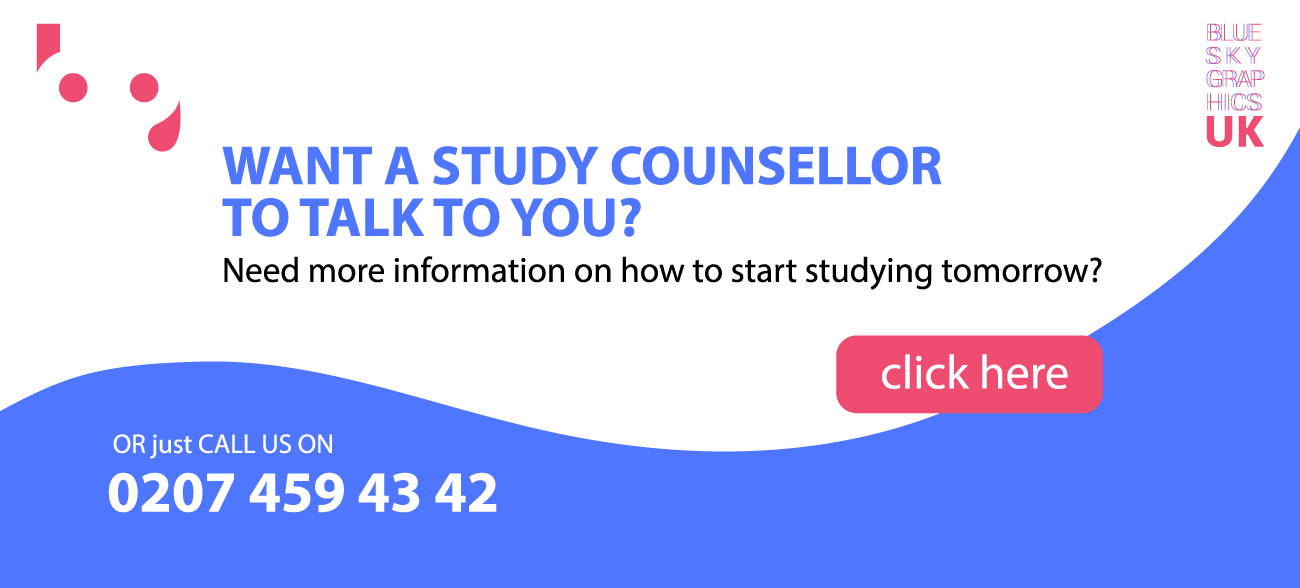 Time and location convenience:
If you are a working professional or a student who is currently graduating/post graduating or attending school and lack the time required to attend classroom courses, online mode is the perfect choice. Taking online graphic design courses from a reputed institution can unquestionably alter your life by exposing you to business trends and new applications.
Whether students want to pursue a full-time career or improve their current design skills, those courses provide ample opportunities and flexibility to achieve a variety of goals. Unlike conventional classroom training, the applicant is not obliged to quit his or her present job to meet the course's timetable. Instead, individuals may enrol in an online course module that suits their particular time and work schedules without interfering with either.
Money Savings:
Saving money is another key reason why the majority of candidates choose an online graphic design programme. Students in our graphic design programme may be able to save money on transportation. In the event of an online course, all extra operating expenses will be avoided.
One-on-one sessions:
Online sessions are held one-on-one, with a particular emphasis on people. You will have the chance to work one-on-one with industry-experienced coaches to resolve problems and acquire a deeper grasp of the curriculum's themes and subjects. Scheduled sessions are common in universities. The applicant will communicate with faculty members through online chat and webcam to ask questions about the topic and address any issues they may have.
Blue Sky Graphics is an example of a company that follows the same curriculum as a classroom preparation course. Furthermore, assignments, projects, and examinations are completed in the same manner as they are in the classroom. The course modules are designed in such a manner that they may be quickly and easily comprehended by everyone.
Job Description of a Web Designer
The primary responsibility of the Web Designer is to create aesthetically attractive and engaging websites. They design the architecture for each platform and organise the data in a visually appealing and logical manner. A competent Web Designer builds a website by combining technical and graphic design skills. A well-designed and user-friendly website attracts visitors to a company's online presence. They will, hopefully, convert from there to customers. As a result, a high-quality web designer is essential to the success of any business.
Applicants must complete a variety of essential duties and responsibilities in order to thrive as a web designer. In order to convert their thoughts into a visually attractive template, they must interact directly with each customer. They are also responsible for converting this template into a functioning website and submitting it to a web server.
Text and pictures are used by graphic designers to convey their ideas. Communication skills are also required for the position. Communication, on the other hand, is still essential in other areas of graphic design.
Job Description of a UX Designer
A great job title will often contain a general phrase, the applicant's level of experience, and any additional criteria. The generic phrase will assist in narrowing your job description so that it appears in a wide search for comparable positions. You can attract the most qualified candidates by specifying the level of commitment and previous skills needed. In addition, if your position necessitates specialisation, consider include a specialised section in the job description.