Graphic Design Courses in Reading
Graphic design is the science of colours and patterns which in subconscious minds can express meaning, and trigger evocative memories.
Graphic designers create designs, using computer software or by hand, which inspire, alert and attract users. They develop the general design and manufacturing of ads, pamphlets, magazines and company papers with different applications.
Why Study Graphic Design?
When you're dreaming about transforming professions as a graphic designer then let me tell you – Now is the best time to start. The world is your oyster if you know how to express ideas which inspire, educate or engage people.
Here are just a few reasons why you might consider becoming a graphic designer!
High in Demand with Exciting Job Opportunities
Let's get scientific and think about competition, actual production, and supply specific to the UK, Europe, and North American markets. Media and graphic designer businesses create digital models through the use of computer tools to express thoughts, brand images to their audience and captivate their customers. Many companies require a graphic designer so you can quickly become a designer by enrolling in Blue Sky Graphics and learn through a detailed course.
Graphic designers are often in demand, particularly those with digital competencies. With companies like Apple, Twitter, Specsavers and NSPCC all investing in their own creativity and creative firms are constantly watching out for fresh young talents, the number of in-house designer positions has risen dramatically over the past year. Training in visual communication opens the door to a wide variety of professions including Graphic Designer, Art Worker, UI/UX Designer, Information Architect, Mobile Designer, Brand Identity Developer, Packaging Designer, Broadcast Designer, Illustrator, Production Artist, Motion Graphics Designer, Web Designer and Creative Director.
Great Source of Income
With the rise of web and smartphone networks the market for digital driven project jobs is now unparalleled. The average wage for a User Interface Designer with up to five years of UK experience is around £29,117 relative to that of a Print Graphic Designer with the same amount of experience, at £22,599. However, more than 50% of UK web designers have fewer than 5 years of experience, which ensures that students have tremendous chances to make an early mark on their careers.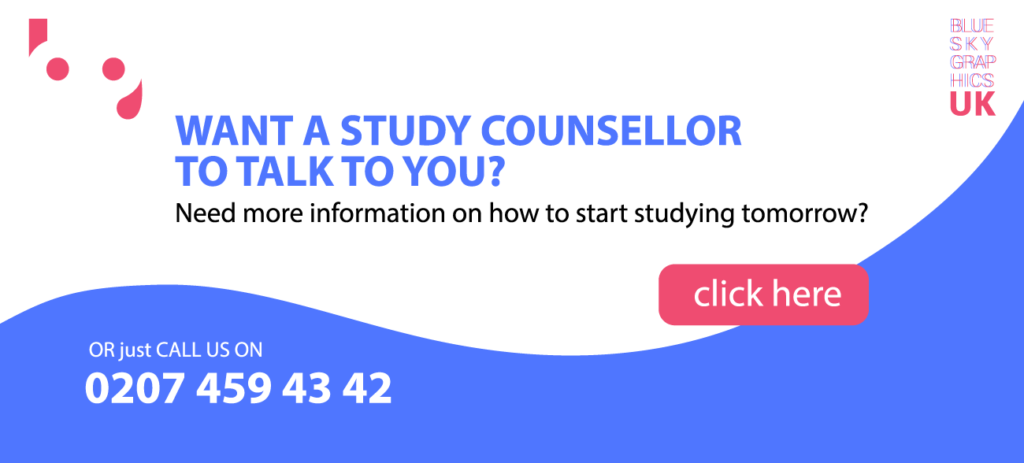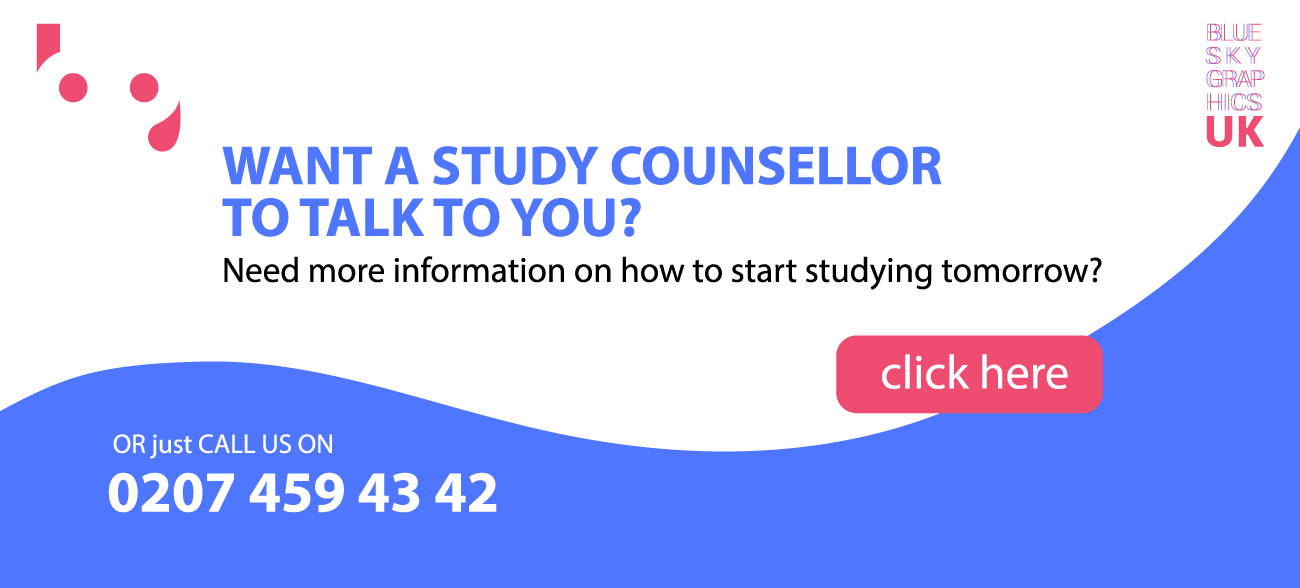 It's Easier to Become a Graphic Designer Now
Technology is less costly, and more accessible. The Internet has a wealth of creativity and constant learning to offer. You will get reviews from others in a moment. There has never been a better time for the self-design. If this is what you want to do you can also start your own side business and sell your greeting cards.
When you are a graphic artist, you will find your newly learned talents translating into many other areas of your life. If you have an eye for the structure, order, grids and curves, you can get creative.
You Can Make a Difference
From a small flyer to a big promotional campaign, any design concept has the ability to make a difference. Of example, a promotional campaign might inspire you to donate blood, the right branding can help draw more buyers from a nearby company or you can also steer people in the right direction by appropriate signage. Whatever you design, the ability to create change is a privilege. Hone your college visual communication skills and use them to make an impression.
Different from Other Professions
Quite certainly the world is a dark place right now. Yet there's always something to smile about. Graphic design helps us to appreciate our environments every day, dream creatively and enjoy the most amazing things life has to offer.
It's a wonderful career, one that doesn't even feel like a job. Through thinking up colour palettes to finding the solution to the next major question, through picking the right font to agonizing happily over the best-weighted file-graphic design is a wonderful thing.
Online Learning
Who wouldn't want to learn graphic design considering the above highlights? We provide quality education with the help of our experienced and skilled tutors in a one-to-one class system where you can get the undivided attention of the tutor!
Web Design Course
Web design refers to website design which is viewed on the internet. It generally applies to elements of website development to the user interface rather than to software creation. Web design used to focus on creating websites for desktop users; but design has become particularly important for smartphone and tablet apps over the years.
This course seeks to demonstrate the principles of Web Technology and its implementations. You will be taught how to work through the incorporation of website development systems, digital models and their overlaps. You need to plan a list of other websites in the course on Web design where you can create material during the course. The website's layout defines everything about the website-including the wording, how it looks and how it all operates.
Graphic Design Courses at Our Disposal at Blue Sky Graphics:
Blue Sky Graphics provides one of the best online graphic design courses for new and seasoned graphic designers. They offer various levels of training to assess which level of knowledge in graphic design you already have. Blue Sky Graphics presents the students with 3D animation and business design logos.
The 3 Ps are their fundamental principles: professionalism, passion and proficiency. You do not only learn skills by Blue Sky Graphics, but you also learn how to apply those skills. The tutors have excellent communication skills and work very hard. They have a clear understanding of your subject and are able to help you with every study and assignment.
How significant in the field of graphic design is Adobe Photoshop?
Adobe Photoshop is a Windows or Mac OS program for image manipulation and picture retouching. Photoshop allows users to create, improve or edit images, artworks and illustrations. Adobe Photoshop is all possible to adjust landscape, mimic real-life imagery or create an alternate world view. This is the most common image processing, image enhancement and retouching for a wide range of image and video file formats. The Photoshop software allow both individual photographs and large batches of photos to be edited. Photoshop models, including Photoshop CC, Photoshop Elements, and Photoshop Lightroom are available. Adobe Photoshop is available as a Photoshop Lightroom subscription alone and as part of a larger Creative Cloud subscription.
How does Photoshop work?
Adobe Photoshop is an important tool for writers, web programmers, artists and photographers. This is widely used to import, update, build picture prototypes, website mock-ups and add results. For online or in-print dissemination, downloadable or scanned images can be updated. Inside Photoshop the graphics of the website can be developed, their designs can be finished until the developers move to the code level. Stand-alone graphics can be created and exported to other programs for use.
What is Photoshop CC?
Adobe Photoshop CC is Photoshop's Creative Cloud version, available via abonment. It is a professional version of the Photoshop product family. Photoshop CC is accessible as part of a broader Digital Cloud service or in combination with Photoshop Lightroom. Photoshop CC is an sophisticated photography program used to alter or transform digital photographs for artists, site developers, video editors and photographers. Photoshop is used primarily for editing 2D images even though it provides some support for editing 3D images. Photoshop provides the features of image processing which may be used in web or in-print image planning.
What are Components of Photoshop?
Adobe Photoshop Elements is a Photoshop software family user edition. Photoshop Elements provides all of the advanced features seen in Adobe Photoshop CC, but with streamlined solutions tailored to take into consideration entry-level consumers. This is primarily built for amateur artists and hobbyists. Photoshop Elements were created for Photoshop CC utilizing the same key digital imaging technologies.
What is Lightroom?
Photoshop Lightroom is part of the brand Photoshop which is used primarily by artists for editing vast quantities of images. Lightroom offers the ability to build and store image templates that can be added simultaneously to a huge number of images. It often provides resources for non-destructive photography such that the original photos stay intact. Lightroom offers the ability to edit RAW formats. A RAW file is capable of manipulating or adjusting the light balance and white exposure. Photoshop Lightroom does not, though, provide several of Adobe Photoshop CC or Adobe Photoshop Components' functionality or actions, and utilizes a separate gui.
How is Photoshop learned?
Adobe Photoshop is accessible in a variety of forms. Common approaches include teaching Photoshop single-to-one lessons like those offered by Blue Sky Graphics to people living in Reading or anywhere else in UK, live Photoshop lessons, learning from Photoshop online videos and Photoshop books. Classes are structured to help students take advantage of community and individual learning. Classroom learning also has the benefit of helping students overcome challenges or obstacles through guided training. This learning experience is particularly useful when new applications or resources are launched.
Virtual programming Adobe Photoshop is the best option for students with full lives that can not go to college. Virtual seminars provide a realistic approach to study, and may be of great value to students. It helps consumers explore Adobe Photoshop's features and resources for the first time. By studying how to build a way to consider which file format to pick, online trainers may help beginners becoming experts in Photoshop. Blue Sky Graphics provides Reading residents reputable online web design courses in adobe programs.
At the end of the day, you will master Adobe Photoshop at a personal speed with online lessons such as images, visual messages, guided encounters or FAQ sites. Learning Adobe Photoshop through online courses in Reading and self-guided experiences are the ideal choice for students who have a personal intuition to overcome their challenges. Such methods are especially valuable for students wishing to learn by trial and error, as well as people who learn more using a practical method.
Private Photoshop preparation may also be conducted on site or off-site for organisations, associations and people with unique needs. These private training can concentrate on a specific form of learning.
File formats for Photoshop
In a range of file formats Adobe Photoshop can store or export photographs and graphics. These formats are used in a wide range of applications. For example, images used on web sites generally have to be small so that they can be loaded quickly, whereas images contained in the rendering of the 3D product might require more resolution and additional details. Such images contain only pixels, while others may include a pixel-vector mix. A few file formats also use compression techniques to reduce the image size and intentionally remove data to reduce the file size with some compression options. Preserve all Adobe Photoshop functionality, including effects, masks, etc.
Adobe InDesign's value in the field of graphic design!
InDesign is a multimedia flyer, brochures, newsletters, newspapers and book development software. InDesign designs can be shared in both digital and print formats. InDesign is used by graphic designers, artists, writers and practitioners. It is developed and sold through Adobe Systems and is available independently or as part of the Adobe Digital Cloud. As part of the Creative Suite, InDesign was previously available.
What is CC InDesign?
Adobe InDesign CC is part of the Digital Cloud, a range of paper, video and multimedia production tools, communications applications and collaboration apps. Adobe InDesign CC is accessible on Mac OS or Windows. The CC indicates the software is used in the Digital Cloud. The latest edition of InDesign is InDesign CC 2020.
InDesign CC provides links to more Adobe services. Many of these InDesign CC services provide separate billing facilities where Adobe collects extra fees over and below the regular CC product permit. This includes Adobe Storage, which offers exposure to images at a surcharge.
How does InDesign CC and CS differ?
Previous tech versions used the CS suffix, which mirrored the Creative Set. InDesign CC is a membership business that needs a monthly or yearly membership charge, whereas InDesign CS became eligible as a permanent permit. Many of the same features required for the project work can be found in InDesign's CC and CS versions. While Adobe Systems no longer supports InDesign CS, it can still be used on a significant range of Mac OS and Windows machines for several projects. While there could have been no major changes in InDesign CC since the Creative Suite versions, the Adobe programs involved have been updated substantially. Since it is used, people connecting to the full Artistic Cloud of other applications must need the InDesign CC. InDesign CC is beneficial to utilize the latest operating systems in Windows.
Why to use InDesign?
InDesign is used for the creation of newsletters, brochures , magazines, flyers, business cards, postcards, stamps, comics and several other types of articles or visual communications.
InDesign is an industry norm used by illustration and communications practitioners for publication design. It can be used in combination with other software, such as Illustrator and Photoshop, in the Adobe Creative Cloud or can be used on its own. Images and images are usually not created in InDesign, but layouts with text , images and drawings often incorporated into other programs are assembled into a layout with InDesign.
What is Adobe InDesign all about?
InDesign offers the tools to design websites and create digital applications that all print and virtual channels may use. InDesign offers users a simplified way to create professional pages that can be printed or distributed online.
InDesign is especially useful for documents with several tables, graphic and graphics types, and wide file volumes.
InDesign Education
InDesign can be practiced in several respects. They provide interactive courses, private lessons, books and videos online. The Blue Sky Graphics online InDesign classes in Reading are an excellent way to learn with other professionals and to ask professionals questions on their projects in person during classes and after classes. Live InDesign classes also facilitate questions about aspects of InDesign that may be specific to an individual's work type. Live instructions can help you determine whether you want to subscribe to one app or a complete Creative Cloud subscription. Preparation of InDesign can help to streamline company management, improve profitability and concentrate on different types of companies that require specialized skills. Live online classes are a choice for those who do not go to a school.
Another useful tool to learn how to use InDesign is online tutorials. They may be used individually and in combination with InDesign classes live or online. The American Graphics Institute offers free online instructor tutorials showing how to solve common problems and create layouts with InDesign. Books are a common means of learning InDesign. Books like the InDesign Virtual Classroom make learning InDesign convenient for individuals at their own level and do not require an Internet connection.
Whatever your InDesign background is, practice is always the best way to learn a new software. When the time comes to use InDesign professionally, experimenting with new technology and functionality for a certain project that are not subject to time constraints and consistent requirements for a company or employer.
Independent Certification of InDesign
Blue Sky Graphics provides extremely reputable Graphic Design courses that involve Adobe Photoshop, InDesign and Illustrator in Reading, should you need objective confirmation of your Adobe InDesign skills and work or project capability.
What is the Adobe Illustrator?
The software frame for creating illustrations, paintings and artwork on a Windows or MacOS computer is Adobe Illustrator. Initially published in 1987, Illustrator is regularly updated and is now included in the Adobe Creative Cloud. Illustrator is widely used to produce high-quality works by graphic designers, web designers, visual artists and professional illustrators worldwide. The illustrator uses several specialized painting tools that will the time needed to produce drawings.
What is the use of Adobe Illustrator?
Adobe Illustrator is used to generate a selection of graphical and illustrated pictures including sketches, maps, diagrams, logos and illustrations. The illustrator helps the consumer to import and use a picture as a reference for photography of an item. It can be used to re-colour or build an picture like a drawing. Illustrator allows you to manipulate text in many ways, making it a useful tool for creating postcards, posters and other visual designs which together use text and images. Illustrator's ability to put text along a curve is particularly useful for logo-making artists. Illustrator is also used to render mockups of what the product feels like when it is finished and to build icons for smartphones or websites.
The Imaginative Adobe Illustrator
Illustrator is used with licenses that are also permitted separately for Adobe Digital Cloud. It can be built into other Adobe Creative Cloud applications, including After Effects, InDesign, Photoshop and Première Pro, as part of Illustrator's Creative Cloud artworks. For examples, users sometimes produce an initial artwork in Illustrator, which is then imported into Photoshop or After Effects. Illustrator users may also create a image for view in a book or journal and export it to InDesign. To build a image animation, users also export an Illustrator file to After Effects. Likewise, artwork can be imported from Photoshop through Illustrator where the final concept can be installed, text, diagrams and the imported picture can be combined.
Adobe Illustrator Vector Graphics
Some of Adobe Illustrator's most valuable aspects is that the accuracy of the artwork generated with Illustrator is regardless of the resolution it is viewed. This means that the picture created in Illustrator can be extended or reduced without impacting the image quality. This is a vector art attribute that defines curves, arcs and other parts of the illustrator using mathematical reference. In contrast, images manipulated in applications like Adobe Photoshop rely on the resolution and the picture quality reduces as the picture is extended. Vector graphics are a series of polygons that compose the image, consisting of vectors in turn. Through vector passes through a node or control point which has a definite location on the axes x and y of the plane. This node defines the vector direction that has various colour, slope, fill, form and thickness attributes. Through using mathematical formulas, the vector location may be related to each other, which recalculate their position exactly as the picture is resized.
This vector graphics property differs from software like Photoshop, which uses pixel grids to make images. When this sort of image is greatly expanded, the various pixels of a bit map become noticeable. This result in an absence of pixilation, which allows Illustrator extremely successful in creating broad pictures, such as a billboard sign.
What is Illustrator CC?
Illustrator CC is the Illustrator version available from the Adobe web integrated software system Creative Web. Illustrator v17, published in 2013, was the first edition of Illustrator CC. — Illustrator CC version has since been renamed Illustrator CC xxxx where "xxxx" is written.
The most significant updates in Illustrator CC involve the ability to link and share cloud data. Illustrator CC may also incorporate Harmony, which artists use to view their work and portfolios. Illustrator CC has implemented improvements to the font management of Illustrator, including the ability to sync update colour settings. The option to use touchscreen-compatible tools as well as to create and store customizable brushes also included new Illustrator CC versions.
Illustrator Can Save File Formats
The Illustrator's ability to build and change vector images often ensures that data must be stored in vector graphics formats. Scalable Vector Graphics (SVG), Portable Document Format (PDF), Encapsulated PostScript (EPS) and Windows Metafile (WMF) are some of the following formats:
PDF is an Illustrator generated file format. It makes the viewing of photographs and text independently of equipment, applications and OS. It encapsulates a full description of flat documents, including fonts, graphs and text, with a fixed layout. The PDF format includes a hierarchical storage framework that incorporates these elements and compresses them in a single file. It also incorporates a subset of PostScript for creating graphics and a document-related font scheme.
EPS is a PostScript sub-set of additional limitations for storing graphics info. In general, these files are independent and can be stored in another PostScript file. An EPS file is basically a PostScript program with a low-resolution image sample used for some applications.
WMF is a format used by Windows for which Illustrator was initially able to export in the 1990s. This format can be used to store all vector graphics and bitmaps in a manner close to SVG. WMF files include a series of functions that are used when displaying an image through the Windows Graphics System Interface (GDI). Executable code should be used in WMF since certain GDI functions manage errors.
VML It was a two-dimensional XML-based vector graphics application which was used in Office Open XML specifications. After 2012 it is no longer provided by Internet Explorer, but also used for historical reasons in Office Open XML and was initially supported by Illustrator.
SVG Since 1999, the World Wide Web Consortium ( W3C) has established SVG format as an open standard. This design is based on the Expanded Mark-up Language (XML) for animation and the digital image. In XML files, SVG images are defined to be compressed, indexed, scripted and searchable. Any text editor and several other drawing programs will access SVG files. As a W3C participant, Adobe provides Illustrator and other programs for this file format.
Illustrator Learning: lessons, instruction, books and tutorials
The most popular approaches for teaching illustrators are workshops, online instruction and books. The key advantages of Illustrator courses are the instructor's direct input when operating in a typical school setting. Most students learn Illustrator online so that they can eliminate the need to travel to a distant location. People who want the Illustrator to practice without leaving their office or house or who do business more professionally will use self-studied tutorials and illustrator books.
Why should UX UI Design study by graphic designers?
Graphic designers will practice UX as it supports their jobs, offers professional advancement opportunities and increases their creativity by leveraging the framework that they have learned in graphics. Whether you are expanding beyond visual design or transitioning to user experience, an experienced graphic designer has many skills which form a solid basis to work in user experience.
UX design and graphic design differences
Graphic design typically focuses on text delivery, typography, paint preferences and overall aesthetics. The design of user experience covers many of these areas, but also needs to address what the user wants to do, the type of device that he can use and the environment in which he interacts with the app or website. In short, graphic design is just one part of the whole UX process, when either the customer or the company who produced the website will not see the visual appeal.
Graphic designer UX classes
UX preparation will lead to this shift from graphic design to UX design. Graphics and UX-designs have a lot in common, and the better UX groups can boost the capacity to connect and design in the user interface. Although the visual architecture is distinct from the UX design, in some places there are overlaps. While UX includes multiple elements which are not often used in the graphic design, including review, planning and evaluation, both UX design and visual design emphasize the simplicity of information presentation. Achieving an app or website can make you appreciate the need for graphic consistency and typography. You can take website and UX UI design online courses at Blue Sky Graphics, just like our online graphic design courses in Reading.
How UX training helps graphic designers move to UX
UX students use the concepts learnt in the analysis of graphic design and incorporate them to overcome problems and accomplish objectives in the field of customer interaction. Web pages and devices that look good may be inefficient or hard to use after knowing about UX. Proper UX preparation allows designers to consider the web or device's strategy, layout and expectations before the graphic design process starts. This may take the form of individual UX workshops or a more comprehensive approach to the user experience learning program for a longer time.
Freelance graphic design:
Working as a professional graphic designer may be a rewarding and lucrative career for anyone with a natural design talent and a view to a future of prosperity. One of the greatest rewards to operating as a talented artist is that you work under your own terms and conditions at your own pace. You should also escape the typical concept office's rat race universe! There are opportunities in many design areas. A user experience designer, for example, is likely to discover more and more career openings on niche consulting platforms.
Most of these sites are free for designers to promote their services where potential customers place jobs and open up bids. The independent graphic designer will then display the job and offer suggestions for how to finish the layout. The job can be awarded with a few mouse clicks if the customer likes what he sees. This is not appropriate to decide to long interview procedures or contracts.
A professional graphic designer works in a rapid atmosphere and can grab any opportunity. The introduction of web apps, tablets and other modern technologies has offered a customer interaction designer more scope for imagination. The user interface designer is someone that crosses the distinction between type and functionality. So stop right there! Stop right there! And sign up for Blue Sky Graphics online courses right now and become part of this very lucrative industry.