Graphic Design Courses in Wolverhampton
Distance learning is one of the best ways to practice graphic design techniques and, at the same time, many other talents. If you have children, families, jobs, and friends, it can make attending a typical university extremely difficult. But online courses will make pursuing your profession easier for you. You can always take graphic design lessons of your own whether you have a busy life, kids or something mixed. Plus, you can do literally hundreds of different things with these abilities.
Whenever distance learning comes to mind, Blue Sky Graphics gives you all the skills you need to gain to be an outstanding graphic designer.
Importance of Online Courses
These online networks have also made users even more available to follow their desired lessons at home. One of the key benefits of taking online classes is that it saves time and money. Our one-to-one class structure provides you with individual attention from the tutor and you learn the Adobe applications such as Photoshop, InDesign and Illustrator first hand.
Skills are starting to be developed and continually improved, with the technologies increasingly being applied in the industry. As a result, online graphic design courses are becoming increasingly popular not only among students but also among experienced designers, who need to renew their knowledge and expertise to keep up with the rising technical advancements covered by the graphic design courses of today.
Your Portfolio
Much of your success as a graphic designer revolves around your portfolio. A portfolio is a collection of your best work and the first thing a client looks at. Whether you're a full-time graphic designer or just someone interested in dabbling as a side project in your spare time, you must build a stunning portfolio of graphic design to showcase your work to prospective clients.
A portfolio of graphic designers is usually the first thing that a customer wants to see before selecting a graphic designer — which ensures a portfolio is essential to demonstrate your ability as a designer. So here are a few tips on how to make a good portfolio.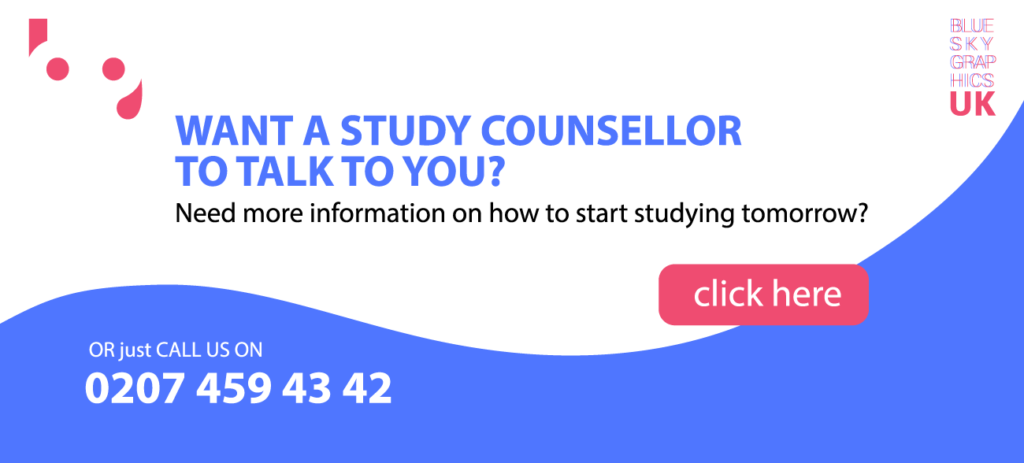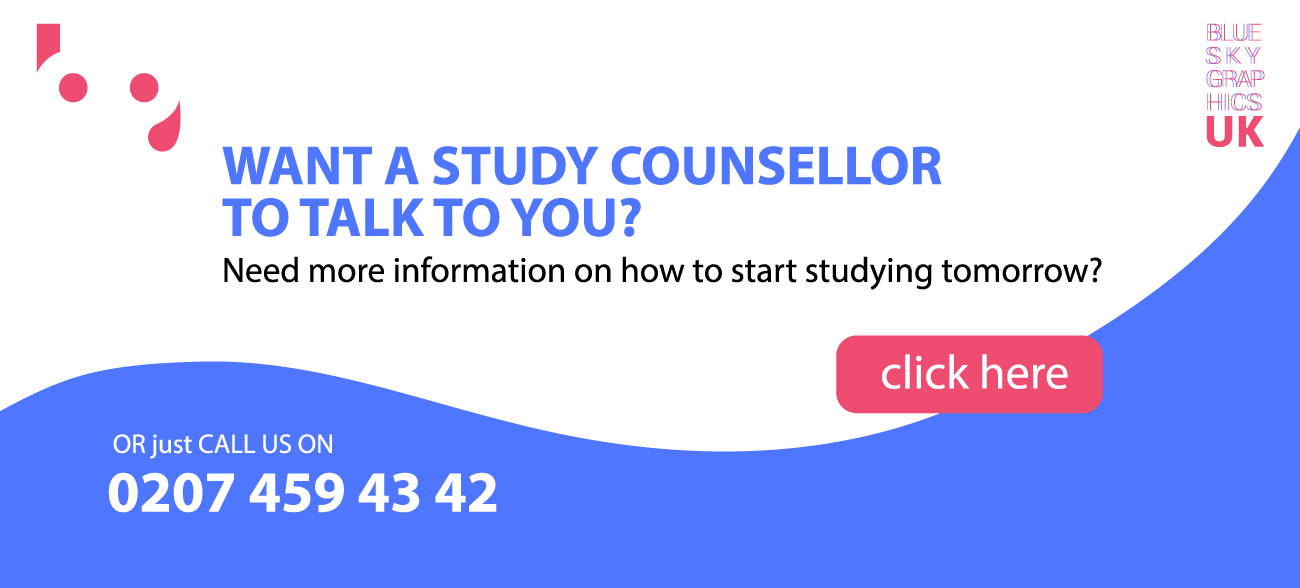 Showcase Your Best Work Only
Quality over quantity is preferred when it comes to curating a graphic designer portfolio. Ideally, your portfolio will feature the sharpest, most exciting 10-20 prototypes — undoubtedly, anyone following the portfolio won't have the patience to dig any further, so if your first few projects are good enough, they wouldn't need to. But it is equally important that you show your versatility to prospective customers. If you have developed an interest in both logo design and visual animation, it is a smart idea to have both these forms of projects in your portfolio.
Have a Clear Purpose
Start deciding the purpose of your portfolio and your target market while making your portfolio beautiful and ensuring that the work you have is always magnificent in its own right. Focus on the job you want to do more and highlight related projects upfront to draw it if you are looking for jobs. If your online graphic design portfolio is mainly concerned with brand recognition, then you have the freedom to freestyle your own personal work and style for previous client projects. If you're a freelancer looking for business, first show your winning case and the most stunning casework to illustrate how you've helped clients achieve success.
Print Portfolio
These days most artists use portfolios online. But you should think about creating a printed one for in-person interviews-particularly if you're a print designer. Your portfolio should be in digital form and on a website, and will hopefully provide an organized visual framework for all of the projects to focus on the client. Ideally, you should arrange this system by media type or business type, or chronologically.
Easy to Navigate
Make sure you have a simple and straightforward overall portfolio plan. You want your work to concentrate on your web, not your shiny navigation bar which changes colour. If it could potentially steal the focus from your work, save the idea for another purpose. Page viewers don't want to look for where to go next, so you risk them leaving the page if they have to.
Another way to make it convenient for readers to browse your portfolio is categorizing. If you have a lot of work to show off, it can be difficult to put it in one place. This can also be deceptive – if the first three projects are all related to digital strategies, potentials clients might believe that you are not offering any other services and miss the web development projects further down on the page.
It can be useful to use tags to sort client projects individually and allow new customers to find the appropriate job examples before they choose.
Contact Information
Contact information should be easily found and accessed from any page (meaning, if you have a contact form, make sure that each page on your site links to that contact form).
Most designers would like to receive some basic information from potential clients about their needs at the time of initial contact. It can be accomplished simply by using a form, but bear in mind that certain clients may be lost if too much information is requested. The easier you make it to contact you, the more likely people will be willing to do so.
What Does it Really Mean to be a Graphic Designer?
Illustrator and UX artist are among the other work categories that fall under the heading of 'graphic designer'. Graphic designers work from accepted project briefs and employ an innovative combination of inventive text and images to communicate ideas and information. Graphic designers are communicators and graphic artists use their artistic skills to create and generate a variety of promotional advertising images, products, and presentations with experience in Adobe software.
What Blue Sky Graphics Designers Learn from our courses:
You will realize that the core components of the Adobe Creative Suite are Adobe Photoshop, Illustrator and InDesign. However, you cannot have a clear understanding on how to use and what each system is able to do — particularly since such variations also confuse even industry professionals. The trick to performing a fantastic job is to learn the complexities and utilizing the wrong program will simply an unusable symbol, a sloppy text or a blurry final product. Know the inside and out of Adobe Photoshop, Illustrator and InDesign and you can use all three together to optimize your job and while you are in difficulty with programming, another comes. These are the three programs which have their fundamental functions broken down:
Adobe Photoshop
Photoshop is a powerful tool that is properly used. It operates on a pixel basis as it is a raster-based tool such that the text pictures can be pixel-based in Photoshop. Photoshop is ideal for editing photos, but not for text images. Similarly, printing or online templates may be difficult to create. Photoshop is perfect to edit and construct photos and pixels, develop banner advertisements, edit printed photographs, design video graphics and construct UI projects. In the other hand, Photoshop is not the strongest icons program, because you cannot modify or extend symbols like you can for an Illustrator file.
Illustrator by Adobe
Illustrator is very versatile, because anything from site models and drawings and text papers can be generated by you. This is a vector-based app that uses lines to work and does not pixel or lose information. This vector framework implies that it is built for modular graphic features like brand names and logos. If items in the illustrator are always resized, they do not get distorted like they are in Photoshop. Choose the Illustrator to produce online pages, website templates, and records, but do not include images, direct pictures or wide multi-page papers.
InDesign by Adobe
Adobe InDesign is optimized for content printing and is commonly used in complicated book formats. It is great for papers, PDF presentations, pamphlets, commercials, and anything else includes master pages and a few pieces. InDesign was designed such that users may choose and elegantly merge elements generated in both Photoshop and Illustrator. Unlike Illustrator, InDesign is a vector-based software, the only distinction being that its features are centred on master and multiple page functions. InDesign, though, helps you to personalize each page when having a master image, including page numbers, emblem, etc. The text wrap feature is far simpler in InDesign than in Illustrator. In comparison, templates produced in the Illustrator appear in the field of commercial press optimisation to be unnecessarily wide and fall.
Project by product Adobe systems
Since each plan has its own benefits and disadvantages, select your system depending on your idea.
Draw diagrams and forms; Illustrator is your best option because its vector-based graphic elements appear professional, can be changed, tweaked and revamped. When you do not have to change your image, Photoshop is a good option. Using special effects and filters, Photoshop's special effects and filter series are the best option for this. The next best choice for basic projects is InDesign, but it does not have as many plugins as possible.
Creating copy; InDesign and its word wrap app are your best bet on big pieces of pixilation-free document. The alternate option is illustrator, although it is tougher to get a flawless text type without a term cover.
The Illustrator with its versatile vector images is the safest and most skilled print logos tool for the logo illustration. InDesign is your backup option.
Photoshop is your key option, but you cannot access Photoshop by using InDesign to manipulate basic photos. InDesign is your best bet for layout design as it offers you multi-page layouts and templates. Your Illustrator backup choice is not as easy to use for graphic design. InDesign is the fastest way to make clear and realistic printable drawings, with Illustrator as the second choice.
The industry-standard Adobe Creative Suite offers designers of all types everything from picture editing to typography software to sound design – for almost any type of design project.
Right now, let us get the frame. Adobe has developed the ultimate device solutions for Photoshop, Illustrator and InDesign when it comes to making a branding template, developing social network templates and compiling a brochure.
When to Use Adobe Photoshop, InDesign and Illustrator
This series of applications is extremely strong and each one has hundreds of features customized to different project styles. The concept process can be strengthened for the correct specification for the right project. Space. Space. Space. Space.
Software is getting more effective as designers work quickly to create more decisions for their consumers in fewer time. Yet planners can work best using the materials that are adapted to the project (but you should paint a wall with a garden shovel). Use the correct approach also helps you to alter or adjust programs more flexible and more responsive according to changing needs.
Print or digital printing
Any form of format ( e.g. business cards, flyers, t-shirts, labelling, badges etc.) can be replicated explicitly through print action. Online projects (social networking photos, banner ads, forums, e-books, conferences etc.) that be seen on your screen.
Picture or document
Graphic elements such as pictures, sketches, forms and patterns are part of image initiatives. Text projects concentrate on words that are a few (business cards) or a bunch (booklets and pamphlets).
Raster or vector
A vector project is a picture composed of lines and curves that can be expanded or minimized to a certain degree (e.g. logos). A raster project is an image consisting up a certain amount up pixels that changes quality as they are resized (e.g. photos).
Photoshop versus Illustrator versus InDesign: Which is the right adobe software for graphic design?
When am I meant to use Photoshop?
In Photoshop, what is unique? It is very simple (note: this is in the name). Yup, the images. The app was originally developed as an interactive tool to build, view and update any sort of raster file. After then, Photoshop has established a broad variety of tools that enables consumers to do so many more. Effective artists use it to model, draw and even paint digitally. To change and turn their images with colour and light, photographers use it. Art managers use it to create web-ready visual images.
When most people talk of images, they dream about Photoshop. And it is true: Photoshop is the most effective tool to build and improve photos. Layers ease the design of models which can be changed and rearranged with just one button. Frameworks are far better than most other device , allowing limited hue, contrast, brightness and more improvements.
However, Photoshop is not necessarily the right option. Here is a look at Photoshop 's best function and in some cases moving to Illustrator or InDesign makes more sense.
Using Photoshop
It is time to retouch photos. Do you have to correct a colour photo? Or would you like some hair flying? Or do you zap a zit digitally? Photoshop = Photos. There is also no better software out there for picture editing and manipulation.
You need to modify the digital artwork or print it. It may be a painting, a picture, a drawing or something else. Photoshop is the best tool to insure that photos, colours and tones are available. The artwork will instead be included everywhere, either individually or with an illustrator or in an InDesign project. You want site images such as social networking photos, banner advertising, email headers, videos, etc. The development of these photos in Photoshop means that they are of the appropriate size and tailored for the internet.
You will build a website or a mackerel. Layer makes it easier to transfer UI components and since Photoshop is a pixel editing app, you realize the style is the perfect size for the size of the computer. You want to make fun of gameplay and animation. Not only can cameras take great images, they can even catch a fun sweet picture. Photoshop allows simple video clips to be sliced together and pictures, filters, music, animation, etc. added.
Using that version if you …
You need your logo to be developed. Owing to the fact that too many specific positions are used, logos will be resized. Photoshop was not meant to create vector artwork, so the drawings can only be rendered in one dimension unless you want to do other complicated workarounds. When you decide to resize it, it will likely become pixelated and blurred, making it unsuitable for printing. You can offer a lot of detail. Photoshop does not handle large amounts of text very well whether it is print or film. Headlines and fast copy lines for symbols such as banner ads and social media logos are fantastic, but use the Illustrator or InDesign if you have issues with text sites.
When am I supposed to use Illustrator?
Illustrator is Adobe's magic vector-picture machine. This ensures that any Illustrator produced can be scaled to adolescent favicon thumbnails or ginormous Times Square posters without compromising any accuracy or introducing an odd pixilation. An Illustrator design looks the same on a business card or a bus wrap. And this makes it the logo 's best mate.
A bad-ass band wants an Illustrator 's bad-ass emblem and a good vector drawing. Dream about writing, dream about Illustrator. Using this app's tools, you can design layouts, set the type, create design elements, and even set up Photoshop raster images. This is the strongest of the two worlds. In addition, the free-form, flexible workspace on artboards makes it easy to dream and experiment with ideas before you finish – all in the same place.
Illustrator is powerful, just like Photoshop, it has its own set of limitations. Take a peek, if the illustrator would be your beast, and if you want to choose someone else to stay with.
Using the Illustrator if …
A slogan, an emblem or a mascot must be developed. — of the vector forms and lines may be blown up to any dimension, making it suitable for pictures to be used in several different ways.
You want a one-page printing set. Illustrator is the ideal illustrator for signs, business cards, leaflets and notecards. Powerful vector devices that can be paired with other raster images to create awesome graphic headliner.
You need to choose the form of logo. The Illustrator's type-setting features are extremely strong, which enables every text to become completely modifiable and to be extended, distorted and transformed in any possible way.
Using that version if you … Will edit your images. If a raster picture (photo or art) is used in a drawing, Illustrator has no way of explicitly changing the colour. Photoshop may require comprehensive modifications such as colour, contrast, and luminosity.
A multi-page document needs to be created. Illustrator can view one page as a gift, but further InDesign can be achieved by numbering the document, by lay outing the master page and by enhancing the text redesign.
How am I meant to use InDesign?
To the digital printing sector, Adobe has created InDesign which is mostly used for the illustration of publications, newspapers, novels, posters which flyers. Maybe something with big amounts of text would go to InDesign directly.
It is time to integrate it. Search InDesign for these nice interactive liner comments.
However, the illustrator should set out text, too, right? Yet InDesign speeds it up — and some later. You may set up Master Page Templates in InDesign such that template templates are synchronized automatically across the whole paper. Pages are simply counted and can be quickly reordered, duplicated and traded. Font styles, columns, margins and other printing elements are now much more robust. Put simply, InDesign can handle it if you have an account.
InDesign was designed for a variety of very different applications. Here's where this idea is expected to go.
Using InDesign if …
You will construct a text-heavy, multi-page product. InDesign was actually designed for document style in print or video. You will consider this your first line when you plan a journal, brochure or pamphlet. InDesign provides among the 3 applications the most advanced type-setting capabilities accessible and integrates them with Adobe Digital Publishing Framework to build fully interactive e-books, magazines and other digital publications.
Using that version if you …
Smaller tasks ought to be crafted (like business cards and flyers). Illustrator 's probably going to work as usual. You must edit the videos. InDesign has little to no file editing capabilities. Photoshop may require comprehensive modifications such as colour, contrast, and luminosity.
You will build a logo. InDesign will create minimal forms, so first construct the paper logo in Illustrator and only import it if you need it.
The fastest path to find the highest work in web design:
Would you want a fantastic job? After your online web design course in Wolverhampton Blue Sky Graphics. Using the correct method, please. Do you want to kick-ass, amazing, intellectual work? Know how both Photoshop, Illustrator and InDesign features can be combined. Both of these technologies must work together to build designs that will blow us away.
When you find the tools you need for a project, you are an expert to continue to work more efficiently and build increasingly flexible high-quality ventures. At Blue Sky Graphics, we deliver one of Wolverhampton's leading professional web design courses. An incredible learning platform for students and professionals on every aspect of the Adobe Creative Suite.
What Graphic Designer Trends are now Out of Style?
A graphic designer is a highly-demanding career that needs not only a large variety of skills and extensive experience but also looking ahead and bending the rules.
Isometric Design
Isometric perspective in the field of architecture is a phenomenon. In recent years, it has become a very effective way to address the subject of illustrations and iconography in web and mobile interfaces. Isometric architecture also seems more formal and rigid than the latest trend to present images with many sketchy and abstract silhouettes and proportions in a more "human" way. This trend remains to be seen, but in more specific cases and mainly in a very technical field of design, we believe that it is a relatively easy way of showing a single product from a large-scale perspective.
Outline typography
Outlined typography creates a unique typography visual effect, but can collide very often with the user experience. We want to make sure that the programme you are using is easy to use and navigate. This can be easily ruined by a design part that has a vital importance for users and a pixel-wide outline mixed with a low contrasting colour can transform it into an almost invisible object. Professional typography is one of the most important aspects of the typography when looking at basic "UX Squint Check" items. If the brand is about a sketched typography, it would be almost difficult to see a tiny object using this technology if you try to see it squint-eyed. It is a strong sign that users on different devices have a problem.
Strict layout of grid
We all make sure that everything is perfectly aligned to the Grid and fits the column with a tidy, pixel-perfect canopy. With the ever improved front-end capabilities of different code languages & frameworks that make the fancy and imaginative interfaces easier to implement, we can finally create a more asymmetrical layout. This is not a way to create a "chaotic" design and takes a lot of experience to carry out, but in the near future we will see more unorthodox designs.
Stiff copywriting strategy
Finally, the very technical, overcomplicated headers and definitions of web and mobile applications are changing. Microscopy is gaining momentum with the growing number of big brands who are more conscious of the value of good copywriting. You can send the same knowledge to your preferred user base without having to search the dictionary for the right approach. Clear definition of principles, a microscopy with a more relaxed tone, is one of the most important improvements in the copywriting and design in general.
Colour overuse
If the device you build has one primary colour, you cannot add three, four or more colours to the palette you use. We know it's appealing, but bear in mind that brand recognition should be an integral part of a design planning phase. When the app is mostly green while the consumer brand only uses blue, it may result in confusion because the product belongs to the same team.
In addition, we agree that many designers view gradients as a simple way of making the interface look more advanced than a strong collection of colours. Depending on the feature, we still use gradients – but if you can work on your design with the fundamental set of colours, you can avoid using gradients.
Mixing of illustrated and filled icons
It may be a snap, but this is a common feature in a lot of early designer portfolios, where one of 3-4 Navigation Icons is filled and appears bolder, and one of them – often the least relevant from the User 's viewpoint – appears less intrusive. It is common practise to adhere to a single style or to use a specified icon for inactive and active status.
Work opportunities after graphic design in Wolverhampton: Online courses
The world is coloured by colours, images, fonts and drawings. Take a moment to glance about you at the design of the objects, and you will see everyone felt they were functional and magnificent. There are many areas to pick from in the graphic design community, each involving a different set of skills. Project professions that vary from graphics designers, flash designers, sport graphic designers, website designers to art directors; the graphic designer has a broad portfolio, growing the amount of options for graphic design practitioners.
Graphic Designer
Digital development is one of the most rising graphic design practices. If you study career design opportunities in this area, you may need to learn a few skills. A multimedia artist is specialized at producing film, audio, and interactive images by photography, music, and architecture. They create sketches, designs, templates or illustrations. Multimedia designers are responsible for designing scenery, environments and props, guiding stage assistants to design installations and advising on other elements, such as lighting and sound, to insure that the production configuration is in accordance with their designs. A digital designer's work includes ingenuity and innovation along with technological knowledge in the execution of numerous software applications.
Software design experience may be implemented in the fields of TV or film production, audio development, stage design, animation, etc. Jobs in the world of multimedia design sound tough, and the option of a multimedia design curriculum with thorough planning and comprehensive functional knowledge is important.
Website Designer
Web designers perform a vital part in the creation and manufacturing of designs, models and photographs for web pages. Web programmers are already designing and improving the site 's development framework and architecture. The web manager will always determine which material is on the website, where images, text, menus, etc. are kept, and maintain consistency between websites. Web designers seek skills and knowledge in computer technologies, graphic design and cutting-edge web and Internet development. edge web and Internet development. edge web and
In recent years, increasing competition for professional web designers in the today's multimedia industry has led to a significant increase in employment. Well-trained web designers are in high demand and will remain. Their guidance on web design provide work preparation in fields such as advertisement, video, development of apps, computer media and e-commerce.