Graphic Design and Web Design Courses in Harlow
What do you think about the term "Graphic Design?" Was that the billboard you saw when you walked down the street or the vibrant web ads when you were browsing through the feed? You may not realise it, but graphic design, has a much broader and more definite meaning.
Graphic designers use text on the website to create online posts and graphics. Anyone with a background of graphics has designed logos, packaging of products, billboards and many other visual models that we communicate with every day.
Most people are involved in graphics as a hobby or as a profession. Graphic design has a lot of opportunities, and if you want to change careers or develop your current skills, you can participate in an online course.
Learning Graphic Design from Home
What's better than learning graphic design from the comfort of your home? Forget going to school, sitting in an uncomfortable chair, and having back pain at the end of the day. If you opt for our online lessons, you won't be bound to a physical training session. All available lectures and materials are distributed through online platforms, so you can easily access them from the comfort of your home. You don't have to go to school by public transportation; you don't have to spend gas on your vehicle, and you don't have to get ready for college early.
With our one-to-one course, you can study graphic design from home but still be face-to-face with the tutor via video calls.
What is Composition and Layout in Graphic Design?
Layout and composition are, in many respects, the building blocks of design. They give your work structure and make it easier to navigate, from the margins on the sides to the contents in between. Why does composition matter so much? Briefly, it's the way you arrange your content. It doesn't matter how you work with text, photographs or graph elements; the work would simply fall apart without a careful and well-composed layout.
The graphic design layout focuses on the arrangement of visual elements to achieve specific communication goals.
When designing, graphic designers should rely on the information needed to accurately present the layout, such as rotating and re-sizing the images, which requires time and effort. It is important to plan the layout, to save time, and create a steady look for your design to design quickly.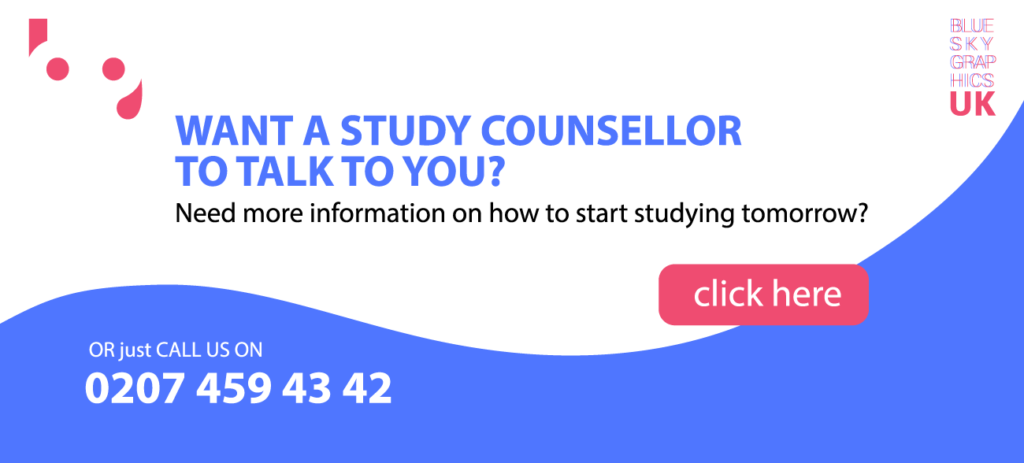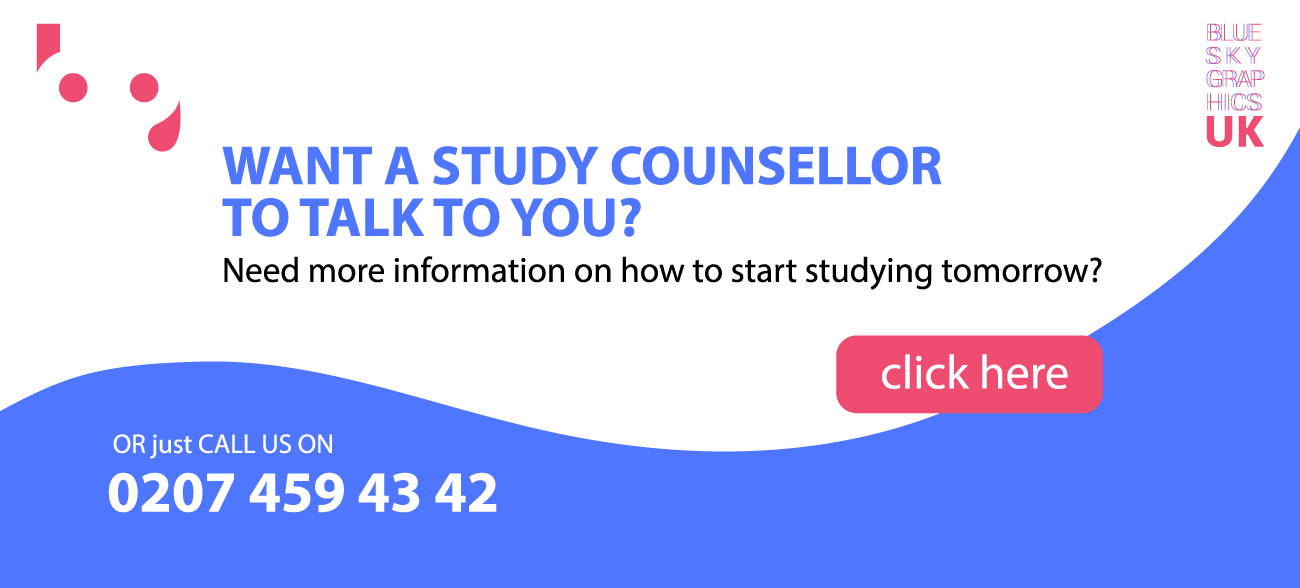 Importance of Layout
The layout is regarded as a standard or default solution in design, especially graphic designs for advertising. It always follows the requirements and aims to achieve the best results in attracting customers.
The graphic design success depends on the arrangement, through the relation with one another, of the pieces in the right position and sequence. And, when designing advertisements, media publications or business papers, graphic designers still have to consider the layout.
For graphical designs, the layout is essential and must, therefore, meet certain proportional, sequential, emphasised, uniform elements, etc. specifications for the following purposes:
1. The use of fonts, colours, backgrounds, etc. to make page layout harmonious.
2. They are helping to streamline the overall logic and promote the delivery of knowledge for readers.
3. Help the reader understand the essence of the article and concentrate on the main content.
4. Make the unification of the elements on your page accurate and uninterrupted details.
Due to the above advantages, the website is well structured, and more customers will participate in the design.
White Space in a Design
A significant component of any composition is white space. Now, it does not mean white space literally; it only means negative space such as spaces between your contents, between lines and even the outer borders.
White space is not a way to correctly use it, but its function must be understood. White space allows you to define various sections and separate them; it gives you room to breathe. If your work ever starts feeling confused or uneasy, then try to work your way through the white space, and you will inevitably end up with a straightforward layout.
What is Contrast?
Contrast simply means that one item is different from the other. Contrasts can help you to do many things in layout and composition, for example, to catch the eye of the reader, to emphasise something important.
Contrast is something people are drawn to, but it's one of those things that really shouldn't be noticed when done correctly. Done wrongly, though, and it makes your design look vivid and undone. This is why it is so critical for the designer to take note of the contrast in your designs. Contrast attracts the eye, adds visual interest to the composition, and can take many different forms.
Seek to direct the eye of the audience by adjusting the size. It is quite uninteresting if your whole layout consists of texts and other elements of the same size. This principle is particularly important if you work with a minimal palette since you cannot rely on colour to make a difference in your design or layout. Establishing the right colour contrast can make or break your design. You don't want the colours to be so confusing and irritating to look at; therefore, the contrast of colour is equally important.
Web Design
The design of your website defines all of the contents, how it looks and how it works. Web design is the process by which a collection of electronica files, representing user layouts and colours, text types, structures, images, diagrams, use of interactive features are generated, built and created. Professional web design helps you establish credibility in your business online.
Use a language label called HTML to build websites. Web designers are creating HTML tags on web pages that describe the content and metadata of each page. Generally, CSS or cascading sheets specify the layout and appearance of the elements in the web page.
WordPress and Elementor
What is WordPress? In short, WordPress acts as an engine under the hood of your website. This enables you to run, update the web site's content, create new posts and pages and ensures that your website is displayed correctly on all devices.
Elementor is the ultimate and free page builder for WordPress that helps you make friendly WordPress websites quickly and easily.
The key difference is that you will reach a high level of quality when designing live and on the front of the site.
Elementor is a page building plugin that substitutes the live editor for a simple WordPress editor that lets you visually create complex layouts and live site design without modifying the editors or preview mode. You can build your website without using code or CSS and without using the development team to help you achieve the highest design standard.
Elementor is the first and only page developer with unlimited design options. It includes hundreds of useful tools, and outstanding design library and a unique mobile toolkit, and a visual revision history app. These are just some of the features that can be found in this free plugin.
What are the Themes and Plugins?
Plugins are small pieces of software which can be used for the extension of their incorporated functionality on your WordPress site. There are thousands of free web plugins.
Themes are your design packages which can change the appearance of your website in a few clicks. You can install it just like plugins on your WordPress site. There are thousands of free themes and a number of renowned theme stores offering premium WordPress themes.