Web Design and UX UI Design Courses Peterborough
Web and UX UI design are a diverse and lucrative career choice. Many people are interested in web and UX UI design but they can't take time out of their busy lives because they either study in college or work part-time. In fact, it is hard for housewives and young mothers to go out and study because of the rigid hours at the institutes.
This issue has now been resolved as we deliver online web and UX UI design courses in a one-to-one environment! You will learn to become a web and UX UI designer from the comfort of your home and practice all the skills you need.
How To Become A Graphic Designer Without A Degree?
Online courses that will help you get into a profession like graphic design and web design seem too good to be true. Those with some experience in this area realise that the techniques and skills used in design can't be passed on through text and lectures. Although online courses do not provide you with a degree but they give you the necessary skills to become freelance web designers and earn big time on platforms like Fiverr, freelancers, etc.
Set Your Creativity Free
When you want a web design career not because of the fantastic pay but because you have a creative attitude, then this is obviously where your creativity lies and you can perform well in this field. Furthermore, the courses teach you how to be imaginative. You have to have the ability to envision something new and then build it to bring out the desired effect.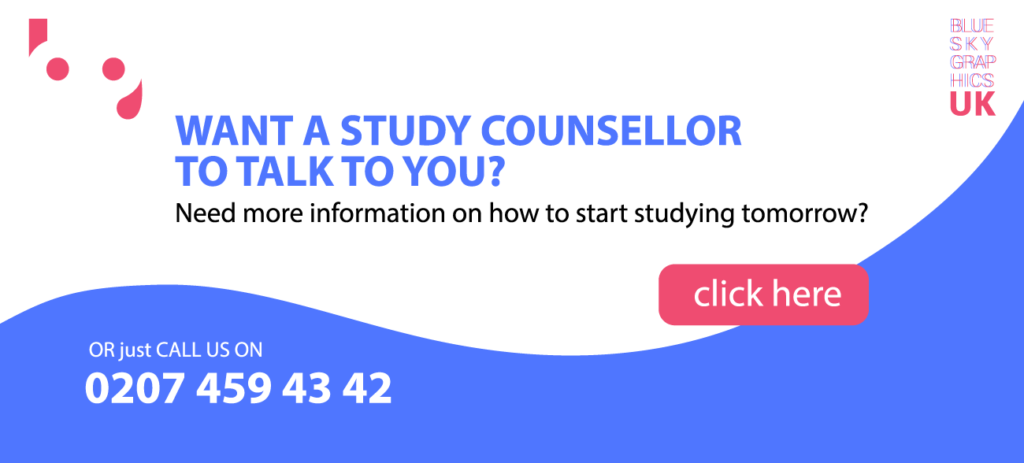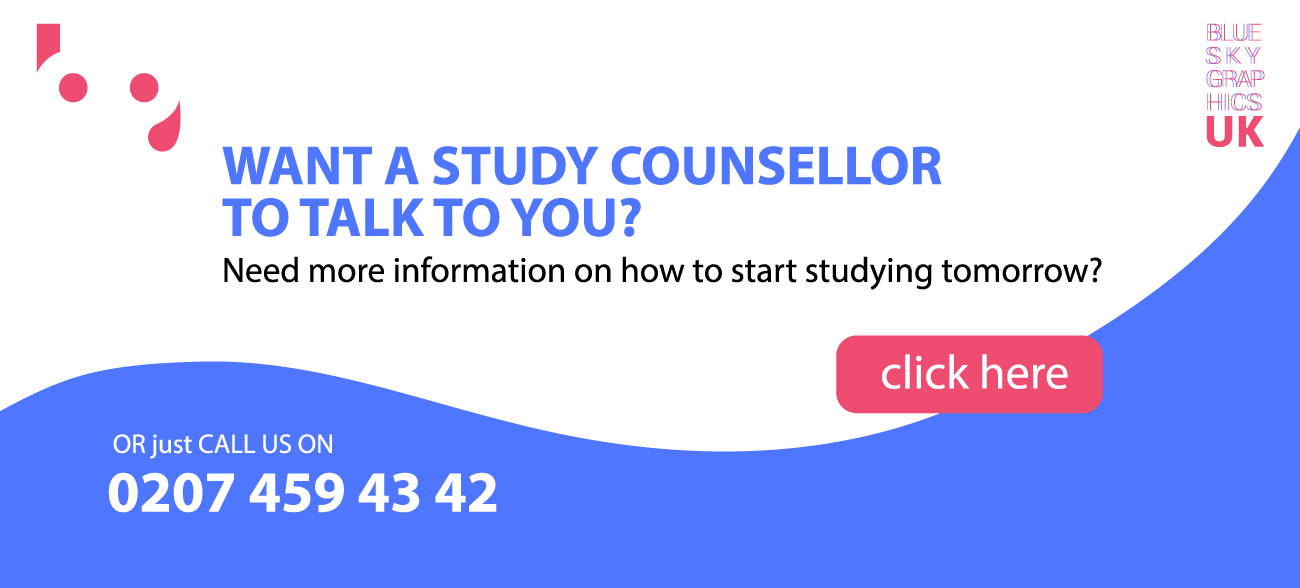 Online Courses vs. Studying in Classes:
A question may come to a person's mind, that won't actual classes be more beneficial for a person eager to make their way in the field of web design and UX UI design? But they're wrong. Online courses are revolutionary especially at Blue Sky Graphics because of our unique one-to-one course that makes sure each student gets the required individual attention. Nowadays you don't need degrees to earn; you need skills which are being provided at Blue Sky Graphics in the form of our 24/7 one-to-one online design courses!
What is Web Design?
The design of your website defines everything-including the content, the way it looks and the way it functions. Web design is the process of developing, designing and creating a set of electronic files that describe the layout and colours of the site's users, text types, structure, photographs, graphs and use of interactive features. Professional web design helps make your business appear credible online.
Websites are built using a language markup called HTML. Web designers create webpages with HTML tags that describe each page's content and metadata. In general, the layout and appearance of the elements in the webpage is specified by CSS or cascading sheets. Consequently, the majority of websites use an HTML and CSS combination to describe how each page appears in a browser.
Web Design Course
Web design is used to plan, conceptualize and coordinate contents intended for the Internet. Modern web design goes beyond (esthetics) things to include how things function. Web design is not limited to websites because it covers other uses such as mobile apps, smartphone apps and the design of user interfaces.
We offer a detailed course on Web Design with the only requirement that students are fully aware of and trained in graphic design. Most students taking the course of web design appear to have already had a background of graphic design. This is because it is fairly difficult to learn web design without understanding the basic principles of graphics design.
During the course, you will learn how to work with Photoshop, Illustrator and WordPress in web design, graphic design, colour theory, home pages and internal websites. The web design course extends beyond practical scope to include web design philosophy and its applications, as well as web graphic design activities.
What Jobs can you apply for with Qualification in Web and UX UI Design?
Web Designer: As a web designer you will design, create and code websites using technical and non-technical skills to construct websites that meet the demands of your customers.
Being involved in the technical and graphic aspects of the pages, you will determine not only how the website looks, but how it works. You may also be responsible for maintaining an existing site.
Web Developer: As a web developer, the primary role would be to build secure and high-performance software and services that can be accessed over the internet.
If you are in an organization or working as a freelancer, your job will be to develop goods that meet the needs of the customers. With several tasks to work on concurrently, the job can be especially diverse, with plenty of meetings with clients to address their needs with update them on progress.
UX Designer: As a UX designer, you will be concerned with the full range of experiences and interactions of users with a given brand. You will collaborate with other members of the marketing team and the broader enterprise to ensure that goods and services meet consumer needs.
Your exact responsibilities may vary depending on the form and scale of the company you are working for. For example, you could be designing front-end e-commerce sites for the online retail sector or working on a government website aimed at providing general public with information and advice.
UX Researcher: If you have strong analytical skills and are interested in psychology, analysis and coding, a career as a UX researcher might match you. Your job as a UX researcher would be to provide the best possible website user experience, making the website as user-friendly as possible.
You can also review the content of websites, and look at design elements such as colours and pictures, as well as the user habits and interests.
Work from Home
You can also start working from home and earn money, since you can study these courses online at home! It is a good chance for housewives and part-time employees who find it difficult to escape from their busy job and home life. Some people use their excellent skills to make money on freelance sites such as Fiverr, Freelancer and Peopleperhour!