Web Design and UX UI Design Courses in London
Welcome to Blue Sky Graphics – the home to quality education in graphic design! Graphic design is one of fine art's most common fields. It is a career field which possesses enormous growth potential for both part-time and full-time jobs, for a company or for self-employment. Graphic design is a perfect choice if you'd like to work in marketing or advertising.
If you want to learn the graphic design skills easily at home, then Blue Sky graphics is the right spot for you. We not only teach you the skills, but also show you how to use them practically.
The 3 Ps – passion, proficiency and professionalism are our core principles and we wish to pass on the same attributes to our students. Our online courses are offered in a one-to-one environment where you can get the undivided attention of the tutor so you could learn better!
Once you learn graphic design you can move towards the advanced course of web design and UX/UI design!
Note: You can only enrol yourself in web design and UX/UI design courses once you have the knowledge and skills of graphic design. All three of which are available at Blue Sky Graphics.
Web Design
Brands are becoming quite concerned about the design trends on the corporate websites that they use. Recently the entire industry of website design developed as a whole! A website should stand out from the others apart from looking attractive and having the best navigation. That raises the website designers' burden of distribution. They will track the upcoming website trends and know how to use web design software correctly and execute the same accordingly.
When we understand our medium we can get better designs. Even those who don't understand web design have the task of designing websites or managing web designers and developers. Other people who don't understand web design are professionally tasked with reviewing it on behalf of the rest of us. If we want better sites, better work and better informed customers, the need to educate begins with us.
Our Course on Web Design
Web design is the method by which content intended for the Internet is designed, conceptualised and organised. Modern web design goes beyond what things look like (aesthetics) to include how things work. Web design is not confined to websites, as it covers other uses such as web applications, smartphone apps and user interface design.
We offer a detailed course on Web Design with the only requirement being completely aware and trained in graphic design. Many students taking the web design course seem to come with previous graphic design experience already. It is because the study of web design without understanding the basic concepts of graphic design is relatively difficult.
What Will You Learn?
This course aims to demonstrate the concepts and implementations of web technology. You will be educated how website development frameworks, digital models and their overlap can be applied. In the course of web design, you will prepare a list of other websites where you can generate material during the process. The architecture of the site describes everything about the site — including its language, its presentation and how it works.
During the course, you'll be taught how to function and work with Photoshop, Illustrator and WordPress in web design, graphic design, colour theory, home pages and internal sites. The course on web design expands beyond practical to include web design philosophy and its applications, and website graphic design activity.
During the course on web design, you will prepare a portfolio of many websites which you will create during the course material.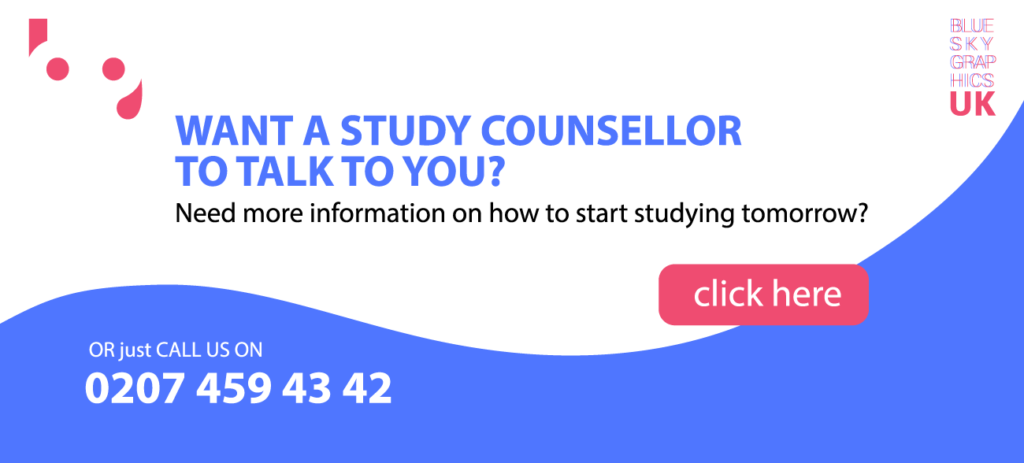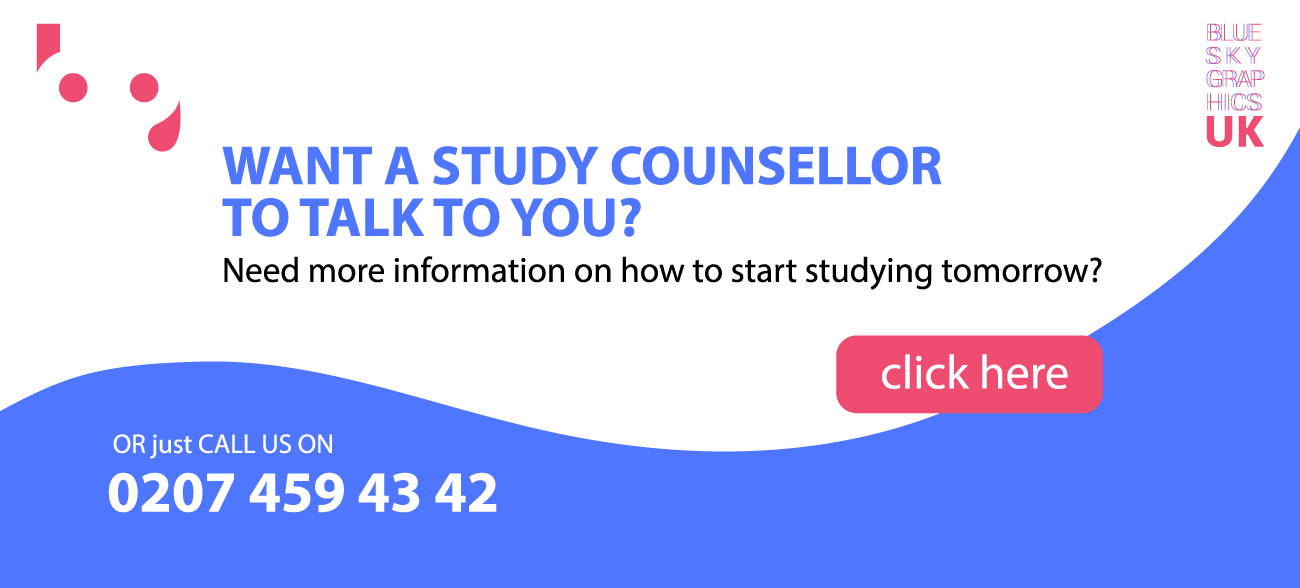 Web Design Elements
There are some growing elements of web design that you need to bear in mind when designing your own website.
Font
Selecting a font that is easy to read and that complements the design of the website is critical.
Colours
One of the most important things to remember when creating a website is colours. Bear in mind that several misunderstandings regarding the psychology of colour are present. It's important to concentrate on aligning your colours with your brand and the message you're trying to communicate when selecting colours for your site.
Layout
How you decide to structure your content could have a dramatic effect on both your site's design and its functionality.
Shapes
In the last few years, the use of graphic elements in web design has really taken off. The combination of beautiful colours and forms can be used to achieve many things, such as focusing the site visitors' attention. With this trend, the biggest challenge is the complexity that emerges when trying to execute the design without having to rely on code.
Navigation
Navigation is one of the key components determining if the website is really "running" .Your navigation can serve many purposes, depending on the audience. It lets visitors first explore what you have to offer, while directing visitors back to different parts within your site.
Animation
There are loads of web animation techniques that can help your design perform a wide range of tasks, from catching the attention of a user to providing input on other interactions with content such as buttons or shapes.
User Experience
Visitors to your site have several ways to communicate with your site, depending on their device (scrolling, tapping, and typing). Such experiences are often streamlined by the best templates that give the user the impression that they are in total control. Here are only a few examples: never play audio automatically or never underline a text unless it is clickable.
What is WordPress?
WordPress is a Content Management System (CMS) and is a tool that you can use to create and maintain a website without coding expertise. This app helps you to personalize just about every part of your website.
WordPress is designed to be user-friendly by its founder, and to provide the features that website developers need most. You have a lot of flexibility with how you choose to use and communicate with the app, and you can change it by coding and other resources in any way you wish.
Use it to build just about any kind of website you might imagine. Here's just a small sample of the sort of sites for which WordPress is ideal:
Online Portfolios: With the right WordPress theme, you can showcase your accomplishments and skills, or showcase your work and past projects.
Affiliate Websites: The WordPress community provides plenty of specialized options if you want to create an affiliate marketing platform (or to monetize the site in some other way).
News Pages: The blog style of WordPress works well for news articles and many of the same features lend themselves to blogging and news sites as well.
Business Websites: You can exchange information, provide contact details, integrate your branding and create a strong online presence, whether your business is large or small.
Adobe XD:
ADOBE XD or Adobe Experience Design is a professional program that is considered the number one tool for: making the site look great, as well as planning websites and apps design. Graphic Designers will build Photoshop and Illustrator designs and then transfer the graphic elements and icons designed for the software. XD software allows graphics to be built at low weights in the program, making icons appear wonderful rather than blurred.
Adobe Suite is generally very useful because many of the items that Adobe has built allow cross synchronization to make processes seamless and simple.
Other Adobe Programs:
Adobe Photoshop is a graphic design application software in which you can edit photos, create art, and retouch product photos, images from raster to vector, photo manipulation and much more. Adobe Photoshop provides a variety of cutting edge tools that help to create compelling web platform graphics as well as handheld devices.
Adobe Illustrators is an innovative vector-based software intended for the graphic design professionals. Instead of using bitmap images to store data, this software has used shape drawing algorithms. This is why vector graphics can be scaled into any size within the Illustrator without losing consistency or overall resolution.
Adobe Illustrator is used because of its special style to do everything from company logos to detailed drawings to animated designs. It can print out layouts, create stunning graphics on the website, and give users full control over their typography.
The new InDesign CS6 comes with interesting new features and ample enhancements that offer perfect precision control over design elements as layout, typography and the friendly nature of publishing that suits all media.
It's always a tough job for web designers to play around with text frame options. To make the job easier to a large extent, InDesign introduced flexible column width options. With this feature, you can easily control the number and width of the column by modifying the text frame.
UX UI Design
UX design applies to "user experience design" and UI to "user interface design". Both are essential for a product and cooperate closely. However, the roles themselves are very different given their common ties and relate to quite different aspects of the product development process and of the discipline of design. Let's first describe what each word means individually before we take into account the main differences between UX and UI.
UX Design
UX refers to something that can be experienced. The "user experience" component refers to the customer-product or service interaction. The design of the user experience therefore takes account of all the different elements that shape this experience. A UX designer is thinking about how the interface makes the user feel, and how simple it is for the user to perform the tasks they want.
UI Design
While user experience is a collection of tasks based on product optimization for productive and enjoyable use, user interface design is its complement; the look and feel, product layout and interactivity. The design of user interfaces is a purely digital concept. It takes into account all of a product interface's visual, interactive elements — including buttons, icons, spacing, typography, colour schemes and responsive design.
The aim of UI design is to visually direct the user through the interface of a product. It's all about creating an intuitive experience that doesn't require the user to think too much!
Our Course on UX UI Design
UX design course is an advanced course suitable for those who already know the graphic design techniques. This includes the use of the applications Photoshop, XD Adobe and Illustrator.
A UX project is specifically oriented towards simplifying the user interface of any platform or program. It's about making a customer friendly website where everything is open to the user, and not too difficult to run the app. It's about overcoming the challenges and customer-related problems to improve profitability, performance and user experience.
Job Opportunities for UX Designers
A compact, easy to share digital portfolio is a must to win over UX customers and recruitment managers. But what does this signify?
To house your digital samples, you must first find the right site.
Secondly, you must ensure that you have the kind of UX samples that resonate with consumers and employers.
User Experience Researcher: UX researchers focus on the research phase of the design process. Experts in human behaviour, they are responsible for gaining in-depth insights into the desires and motives of the individual. They rely on qualitative and quantitative study, using different methods, all focused on one of three main methodologies: observation, interpretation, and analysis.
UX Architect: Information architecture has origins in both library science and cognitive psychology; you might think of architects of information as digital librarians in certain respects! Information architects are concerned with integrating content and information through a digital product, and how it leads to a positive experience for the consumer. They ensure the page or screen is designed in such a way that the user can easily achieve their target. Information architects are also responsible for the site's overall layout, providing a clear experience for the user.
UX Analysts: They work objectively to boost the acceptance rate and engagement rate of buyers by analysing the statistics of the overall plan to expand the appeal of the drug. UX analysts can assess the best way to reach and meet practical consumer goals by evaluating customer satisfaction and sales patterns. UX analysts have a high degree of expertise in market analysis and psychology.