Web Design and UX UI Design Courses in Liverpool
Web design is the advanced course that is followed after you attend classes in graphic design. UX UI design is slightly different than web design but to become a UX UI designer you must also have bear the skills of a graphic designer. At Blue Sky Graphics, we have all three courses available in a one-to-one online learning system.
How To Become A Graphic Designer Without A Degree?
Online courses that will help you get into a profession like graphic design and web design seem too good to be true. Those with some experience in this area realise that the techniques and skills used in design can't be passed on through text and lectures. Although online courses do not provide you with a degree but they give you the necessary skills to become freelance web designers and earn big time on platforms like Fiverr, freelancers, etc.
Online Courses vs. Studying in Classes:
A question may come to a person's mind, that won't real classes be more beneficial for a person eager to make their way in the field of web design and UX UI design? But they're wrong. Online courses are revolutionary especially at Blue Sky Graphics because of our unique one-to-one course that makes sure each student gets the required individual attention. Nowadays you don't need degrees to earn; you need skills which are being provided at Blue Sky Graphics in the form of our 24/7 one-to-one online design courses!
Why Blue Sky Graphics?
There is no argument that online Blue Sky Graphics courses are the best online design courses for newbies and advanced graphic designers. What's the reason? Since we offer various things. The target audience for blue sky graphics are newbies and experienced web designers.
Every student gets the individual attention they need, and thanks to our one-to-one classes, which is crucial when learning a complex field such as UX UI design.
The core of Blue Sky Graphics ' online graphic design program is the 3Ps that are ' Passion, Proficiency, and Professionalism, ' which is why you can put your faith in here with confidence and no longer wander in search of a trusted online graphic design course as our awesome courses got your back!
What Role Can You Play as a Web Designer?
Web designers can work for themselves, from self-employment to partnering for big corporations. You start your private label by taking online courses with your skills and perfected concepts.
By being educated in this area, you can be a web developer, creator, senior web analyst.
Graphic professionals are expected to design websites and produce numerous visual images for site owners to convince them to buy their goods and services. There are some things you can do for artistic projects in your own home. If they choose to do so, graphic artists can either continue with a project-based approach or increase the work size.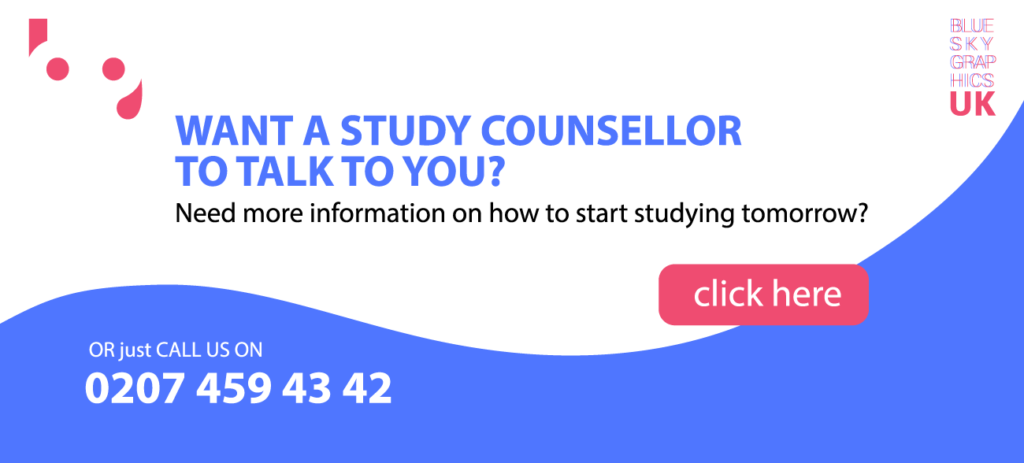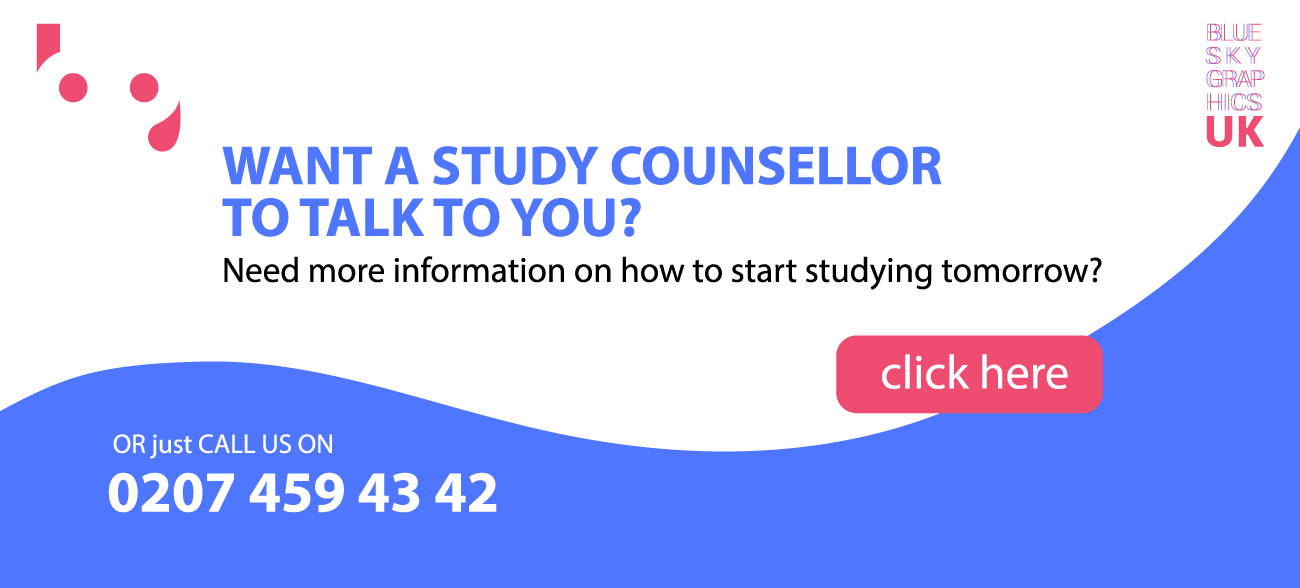 Course Syllabus
The courses at Blue Sky Graphics includes
1. Graphic Design Courses – 9 months
2. Web design and Development course – 8 months
3. UX-UI Adobe design course – 8 months
This course on graphic design teaches you to run Adobe Software and highlights other aspects, such as the creation of logos and advertising which contribute to creating a unique design.
The web design lesson is about designing or upgrading your own website using Photoshop and WordPress.
UX-UI programming course includes the construction of a user-friendly website, so that the public can understand it easily.
Graphic Design Significance
No matter where we go, the power and influence of graphic design can be seen. Just looking at a magazine, newspaper or billboard can create its impact. This growth and progress has transformed this business into an interesting job opportunity for many people around the world.
Companies investing in quality graphic design are more confident.
Any company can make or break appearance and perception. People are searching for professional signs to ensure they can trust you.
Knowing that you can separate your business from its rivals through the graphic design is significant. Effective layout is notable, and can affect decision-makers ' tastes. The company's ability to dramatically raise its demands for large customers increases considerably by improved graphics performance.
What Makes a Good Portfolio?
A portfolio is a collection of all your work and the first thing that clients and employers actually look that. It is important to show the full extent of your work while choosing the strongest project. The first thing to do is to arrange your work in a manner that builds up a strong and convincing web designer case for you. Your portfolio should provide an organised visual framework for all the projects to make an impact on the client, available in both print form and online. Usage of tags to sort specific client assignments can be useful and helps potential clients to identify appropriate work samples they are searching for. Make sure that you begin by selecting the purpose of your portfolio as well as your target audience.
Tips on How to Become a Professional Web Designer
There are many options for people to go into design from those studying in college or university to those taking a comprehensive online course like what Blue Sky Graphics provides to become a graphic designer or a web designer. All great designers, however, begin the same way – with an idea (an idea of wanting a career in web design- that is).
Educate Yourself or Take an Online Web Design Course
To become a qualified web designer, you must be able to use industry standard software in a professional manner and show that in a portfolio. Technique is necessary if you wish to become an artist, so it won't be sufficient to learn how to use WordPress or Elementor and other programs only; You need a complete course to understand this art!
To create any template, you like, our cover programs include Adobe XD, Elementor and WordPress. You should make sure you have plenty of time to prepare when you plan to do well in web design courses. You need to devote more time to individual tutoring (one-to-one) with the professor online. These are technical and rigorous courses and you can't be very successful if you don't spend enough time on your studies.
Set Your Creativity Free
When you want a web design career not because of the fantastic pay but because you have a creative attitude, then this is obviously where your creativity lies and you can perform well in this field. Furthermore, the courses teach you how to be imaginative. You have to have the ability to envision something new and then build it to bring out the desired effect.