Web Design and UX Design Courses in Plymouth
Graphic design is a workmanship to improve the presentation of any type. In order to visually reflect concepts, an effective web designer will produce and organise pictures, icons, and text using the typography and page design techniques.
The creation of visuals is a way of representing an idea beautifully. It is a productive business line that requires a lot of innovative thought, dedication, and skill, but mastering the art of web design is not that difficult at the peak of technological progress.
The one who has ample skills to skilfully create graphics is a good web designer. Web design is deemed a creative sector in today's world and citizens from several countries sign up for colleges to learn more. Little do they know that online courses are just as beneficial and more convenient.
Our Courses
If you want to enrol with us in an online course, you have many choices. Our online training program is quite focused on the skills you need to become a successful web designer.
The courses you can take are:
• Graphic design course for industry Adobe Photoshop, Adobe Illustrator and Adobe InDesign
• Web Design Course
• UX Design Course (UXUI).
You may not think these courses are a lot, but they're the only ones you need when it comes to web design. Most designers do their jobs as freelancers and pursue projects. You may also end up working for big corporations or even helping to create websites for small businesses or friends!
Why Study Web design?
Many artists are entering the world of web design more and more for it is easier to thrive as a web designer than in fields like fine arts. Fortunately, here at Blue Sky Graphics, there's nothing you can't do. All begins with a course online and the creation of a portfolio.
Media and web design companies develop visual concepts through software used to convey ideas, brand imagery and captivate their audiences.
Designers are important because if a company does marketing (and most of them do it!), someone needs to design these trendy marketing materials. As businesses continue to expand, start-up and appear, web designers will always have a lot of work to do. The production and development of graphics is also available for various print and digital media, such as posters, advertisements, leaflets, journals, and business papers. Most companies need a web designer and it's easy to become a designer because you can register with us and learn a comprehensive course.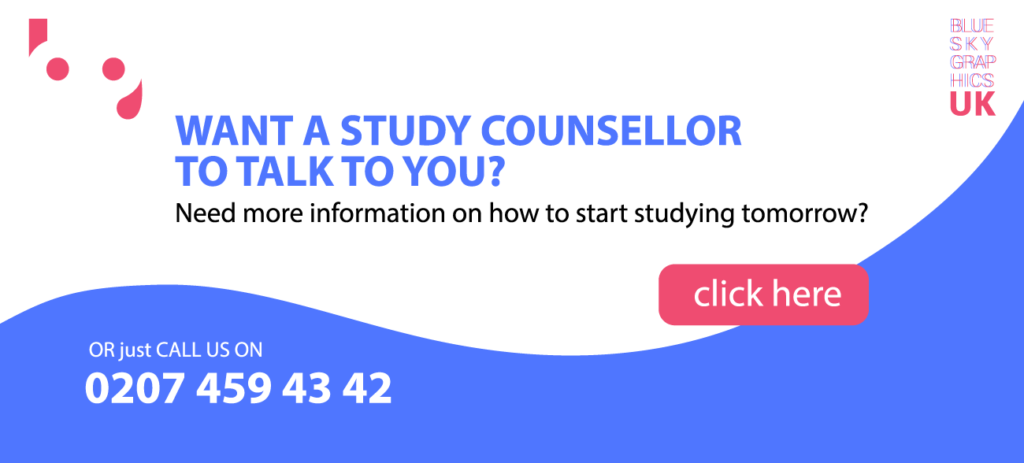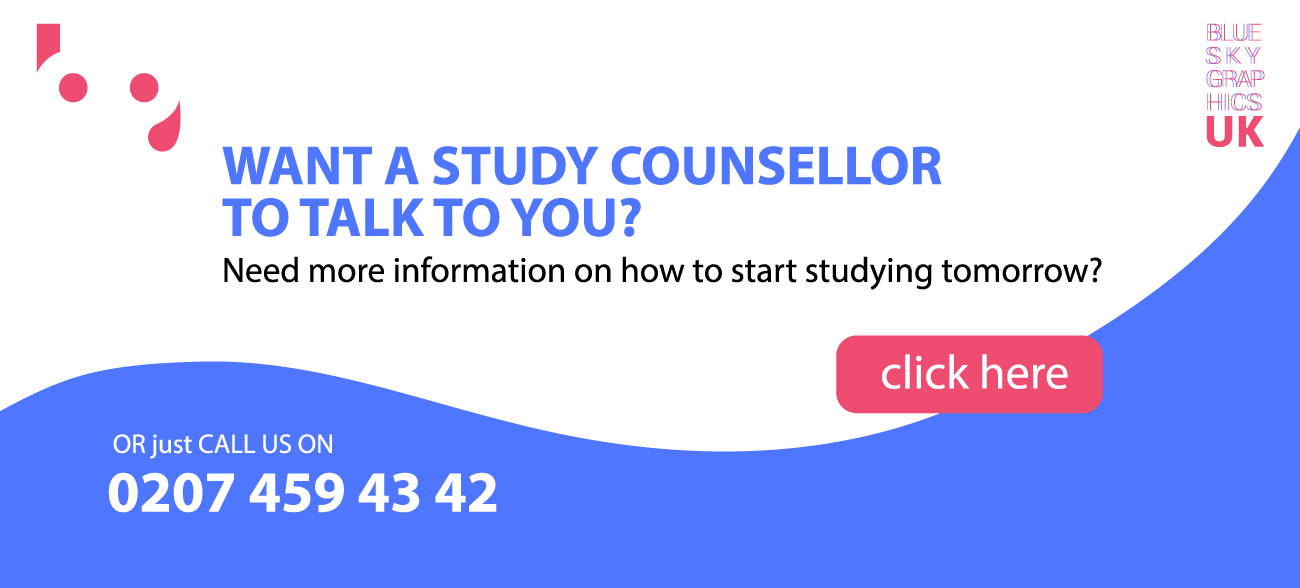 Distance Learning
Distance learning is one of the best ways in which you can master both graphics design and many other skills. It can be difficult for you to attend a regular university if you have children, families, jobs, and other matters. Therefore, online courses will also make it easier for you to pursue your career. If you've got a busy career, kids or all combined, you can always take web design courses on your own. Plus, these skills can be connected to hundreds of different professions.
Each course lasts 9 months and 90 minutes with your tutor every week through distance learning, but every lesson takes place online from the comfort of your home at your own time and space. In 9 months, you'll have developed a Photoshop, Illustrator, and InDesign industry-standard portfolio and certificate.
You do not have to worry about getting scammed in all our online courses because all courses are taught by an actual graphic artist who teaches in their field of expertise.
Your Portfolio
We are all aware that when you go for a new career, a winning portfolio is important. You could be asked to meet with your art director at a certain time to talk about a promotion or a new project that you didn't even know about. And you don't want to be caught short by a web design portfolio that's not all it could be.
If you have invested a lot of time, effort and emotional energy into a specific project, you would, of course, want to show it to people and include it in your portfolio of web design. Yet if you want your portfolio to be the best it can be then it needs to be edited without ruthlessness. And that means being tough about including only the very best work in your portfolio!
Web design in Terms of Freelancing
A web designer operates with different companies as well as individually. The prospect of web designers is optimistic and satisfying. You only need to focus on what you like. On-line workshops are the best way to save time and give you extensive knowledge for your ease in the field of web design.
If you are already studying at college or working somewhere, it is impossible to take web design classes at school. Here are useful online courses! Based on your life style and mobility, you will learn and work independently.
Such workshops deal with the idea of web design, including design processes, core features and key design principles, helping students to understand what is good design. In order for your talents to be shown, you have to learn Adobe Photoshop. It lets you get a better price and stand out from the others.
3 Things You Need to Know About Blue Sky Graphics
Before you sign up for the online course, here are the three facts about Blue Sky Graphics you should know.
1. The courses offered are not in a real classroom but in a private classroom. It is a one-to-one class system where you can learn better as you will have all the attention you need.
2. Classes are available on weekdays as well as weekends, that too with flexible hours!
3. The basic software you need to know is WordPress, Elementor and Adobe XD.
Making Money as a Freelancer
If you're operating at some company, web design classes at a university are difficult to follow. That's where online classes are useful! You will take courses and work as a freelancer, based on your lifestyle and flexibility. Such classes deal with the field of web design, including architecture, key features and principles that give students an understanding of what makes a good design.