Web Design and UX -UI Design Courses in Brighton
Students are one of most stressed beings in the world, they are bombarded with studies, financial stresses and no proper jobs to sustain themselves. Thanks to the internet now everyone has the chance to earn big. Anyone can learn new fields with the help of online courses and use the learnt skills to facilitate people as freelancers.
Web design is a profitable field because there are a large number of companies that require professional web designers to do tasks like making advertisements, business logos, cards, and all marketing things which are impossible to be done by people who are not acquainted with adobe programs and web design applications. This is why if a person takes a course in web design from Blue Sky Graphics, then he has a strong chance to be hired by such companies as a professional web designer.
Significance of Web design
Web design is an essential method for enhancing interaction with others. It is an important element of brochures and logos and is essential in order to sell and deliver goods. Web designers also referred to as visual artists, often work directly with media, advertisement, public relations and marketing professionals.
Good web design brings up ideas in such a way that is eye catching. Customers may not be willing to read a letter, but are happy to look into the photo for the same reason to persuade them to buy your product.
Why Blue Sky Graphics?
Choosing to learn from Blue Sky Graphics is definitely the right thing to do as we engage the students in the field of web design in terms of time and dedication. We help you build a strong and presentable portfolio for your future by exploring your strengths, creativity and expertise. Blue Sky Graphics tutors are extremely professional and are recruited on the grounds of their vast knowledge of subjects, business skills and expertise in teaching.
The timings for the online classes are also very flexible. We start off from 7.30 in the morning till 10.30pm, every day of the week. This allows you to pick a suitable time slot for studying web design around your busy routine.
Web Design Course
The web design course and UX UI design course conducted over a span of 8 months is another category of courses offered in Blue Sky Graphics. The web design course includes the possibility of designing and reorganising current websites utilising technical tools and strategies that look at the architecture, vision and usability of a website.
Making Money as a Web designer
There are multiple ways web designers can earn money. You can work as a freelancer or make money from Fiverr and other freelancing platforms. All you need is your very own portfolio with a collection of all your work and references. Having a social media presence is also helpful as it lets you reach a greater audience. So anybody interested in your work can easily reach out and hire you if you complement their style!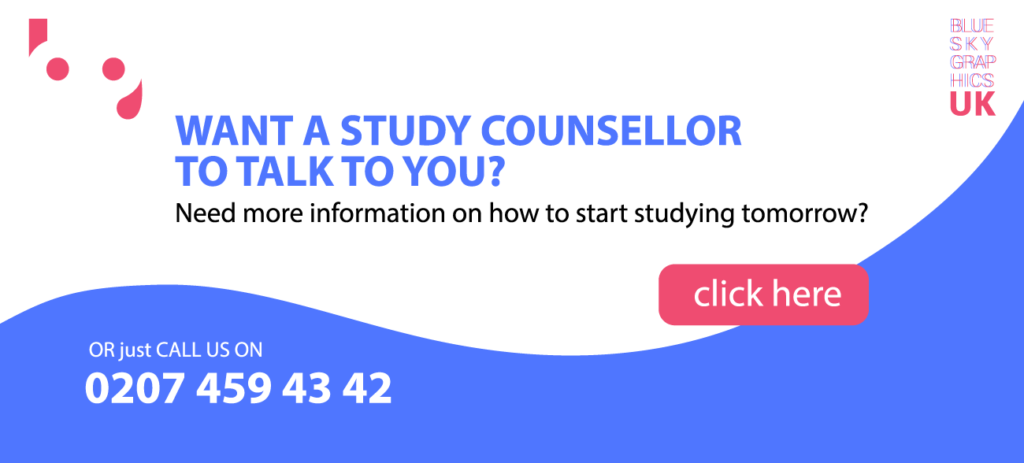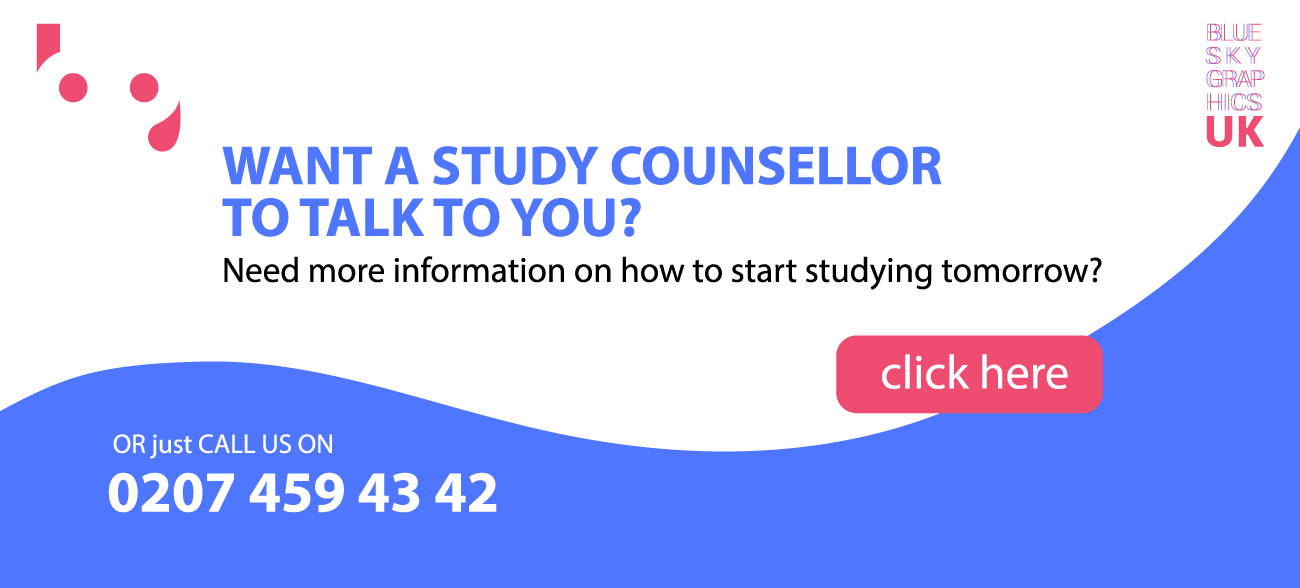 How to Earn Money Online?
It has become easy to gain money as with the rise of online courses. You must learn the necessary skills to become a skilled web designer and then build your own website to share your whole artistic work and projects. It is also a good idea to have a presence in the social media, because it lets you reach a wider audience. Build your own resume with a list of your whole job and you can sell your jobs to companies or actually hire you using certain business development skills. Learn the skill of web design with Blue Sky Graphics and implement them on freelance platforms to make it big!
Best Opportunity for Students:
Web design is correctly described as a form of art that serves to express certain thoughts. Such thoughts or phrases are fascinatingly portrayed to draw people. In the comfort zones online courses allowed people to learn these strategies.
The professional graphical design of learning has excellent potential in the future since the design of company logo and business cards into incredible self-employment leads to thousands of opportunities.
How to Earn from Home
By the knowledge you gain from these online courses, you can implement them on freelance platforms and work for large companies to create ads, logos, posters, cards or create website illustrations all from the comfort of your home! Everybody can learn web design and become a freelancer to earn a great amount of money with the introduction of online courses. It is difficult to find a high-paying job if you stay at home but after completing the online course and learning from courses like UX-UI design, web design and adobe Photoshop; you can easily use these skills on freelancing platforms to earn a good amount of money.
Web Design and Graphic design Course
Web design refers to website design which is viewed on the internet. It generally applies to elements of website development to the user interface rather than to software creation. Web design used to focus on creating websites for desktop users; but design has become particularly important for smartphone and tablet apps over the years.
This course seeks to demonstrate the principles of web technology and its implementations. You will be taught how to work through the incorporation of website development systems, digital models and their overlaps. You need to plan a list of other websites in the course on web design where you can create material during the course. The website's layout defines everything about the website-including the wording, how it looks and how it all operates.
You need to bear in mind some graphic design features when designing your own website. It is critical to choose a font which is easy to read and which complements the website design. It is also important to concentrate on aligning the colours with your brand and the message you want to express when choosing colours for your web.
Graphic design course covers all aspects of advertisement and corporate web designs related to logos, business cards and brand identity. It teaches the use of Adobe software so you can learn the correct use of colour, size, font, texture and shape and make an outstanding design.
The objective of this course lies in fixing and reconstructing images using different tools, creating logo design and visual identity, implementing simple methods and tools for auto-correction and creating a document with the correct site, print and video settings.