Graphic Design Courses in Sunderland
The graphics market today is more dynamic than ever before. The need to be on top of the pack is great with appropriate skills and up-to-date data. Some skills are an absolute requirement for the serious artist of graphic design, whether to create a design for their own projects or others. There are some basic tools and skills needed to have what it takes for graphic design to satisfy the insatiable desire for more and more illustrations in this ever-changing world.
What is the Benefit of Learning Online?
Online courses help people master adobe programs and clear up the misconception that graphic design is not about typography and design; it's an art that requires patience and mastering skills. It can be easily learned with the right tutors so that you can pursue your career as a professional graphic designer and earn a beautiful amount as a freelancer.
Blue Sky Graphics:
There is no doubt that our online courses are the best online graphic design courses for both newbies and experienced graphic designers. Since we offer various levels of courses to select what level of experience you already have in graphic design.
Blue Sky Graphics will provide industry-level illustration design, company logos, and much more for their students! Our tutors are hard-working, and their only objective is to trigger the creative side of each student so that after a Blue Sky Graphics course, any project they are assigned would be a masterpiece.
Why Blue Sky Graphics?
Blue Sky Graphics offer one-to-one online learning system for their students. This means you get the individual attention of the professor which is not possible in a real classroom full of people. The timings of the class are also very convenient. Starting early morning at 7.30am up to as late as 10.30 in the evening. This allows you to work your way around your busy schedule and then take the class whenever you have time. The class lasts for 90 minutes which is an interactive and engaging session taken by professionals.
3 Things You Need to Know About Blue Sky Graphics
Before you sign up for a course online, here are the three things you should learn about Blue Sky Graphics.
1. The classes given are in a virtual classroom rather than in a traditional school. It's a one-to-one class structure where you can know more while you receive all the help you need.
2. Training is held on both weekdays and on weekends, with flexible hours too!
3. Photoshop, Illustrator and InDesign are the default apps you need to use.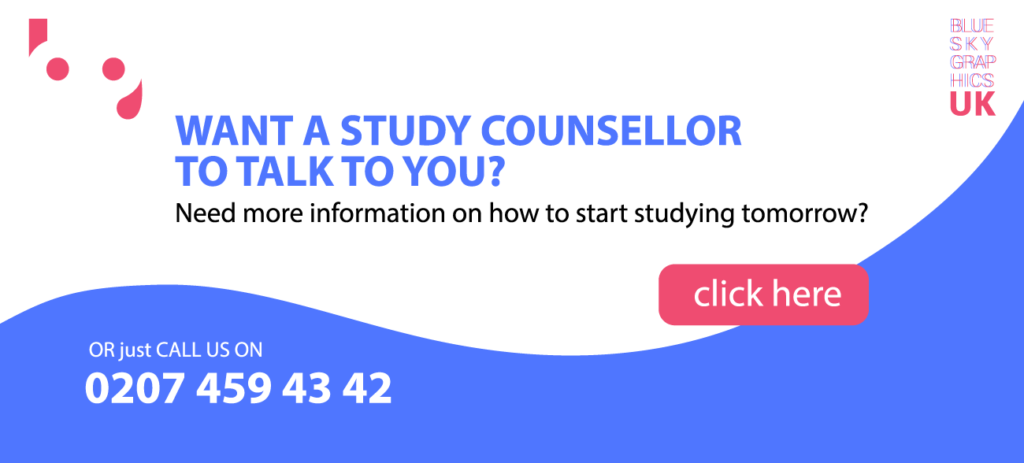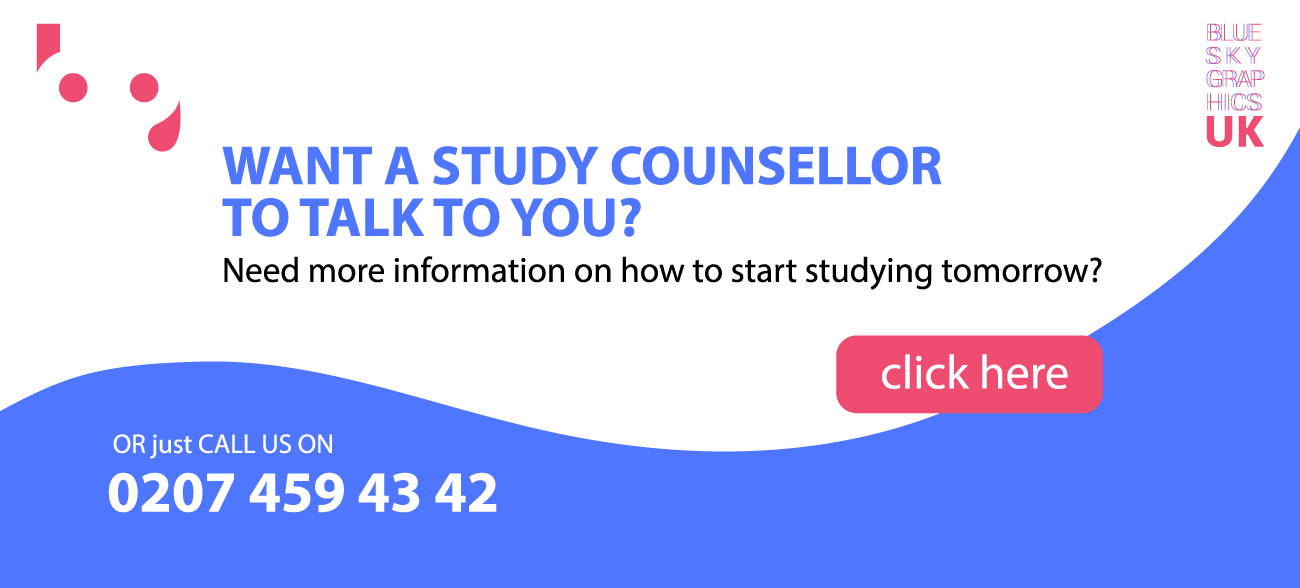 Why is Graphic Design Important?
Graphic artists develop graphic images either manually or by computer tools to communicate knowledge and ideas to consumers. Most businesses utilise graphic design to market and offer products through advertisement and through branding to create an image. And any organisation, that wants to sell its product requires a graphic designer.
When you choose to produce a creative template, you should have a clear understanding of the graphic design components, such as colours, proportions, curves, lines, fonts and textures.
Course Outline
It doesn't matter if you are a newbie or already have some background knowledge about graphic design because the courses offered at Blue Sky Graphics are suitable for all!
The three major courses being taught are:
1. Graphic Design
2. Web Design
3. UX-UI Design
The course on graphic design is detailed and aims at training you to become a professional artist. This emphasizes on educating its students how to run Adobe applications with an emphasis on drawing, design and corporate illustration.
If you want to develop your current skills by mastering WordPress, Elementor, CSS, Flash and HTML, the Web Design course is the one for you. It shows you how to use technological software to build your own website, or rebuild an established one.
UX-UI architecture course is ideal for those students who already have any graphic design experience. The key program used here is Photoshop and Illustrator to build user friendly websites for quick surfing.
Blue Sky Graphics is renowned for the online delivery of numerous graphic design courses. We launched the one-to-one class program that helps the students to study graphic design in a far more relaxed and engaging atmosphere. During an online class the students will obtain personalised guidance from the teacher. With more than 10 years of experience in hand, Blue Sky Graphics has developed several outstanding designers who work at all levels.
Elements of Graphic Design Course
The Blue Sky Graphics graphic design course is taught over a 9-month span, and is conducted by a one-to-one class program. The course will show you how to use Photoshop, Adobe Illustrator and InDesign. This is divided into a number of different elements, from creating your own portfolio to the development of modern graphic design.
Your own portfolio is a great chance to demonstrate your credibility and popularise your talents, and to illustrate your expertise through a compilation of all your projects so that the potential client looks at you and recruits you if you match their style. If your portfolio is really innovative, you'd be employed by an advertising corporation to advertise the goods and create a favourable product image to help boost sales.
Career Opportunities for Graphic Designers:
Graphic designers are asked to format websites and create multiple visual images for website owners to encourage people to purchase their products and services. There are several things you can do from your own home for creative projects. If they choose to do so, graphic artists can either begin on a scale based on a task or increase the volume of work.
Earn from Home
You can learn and earn from home with the help of Blue Sky Graphics. A good way to earn a lot of money is by Freelancing. Platforms such as Fiverr and freelancer give you a chance to showcase your talents and then be hired by professionals if you suit their style, all from the comfort of your home. Graphic design is a lucrative profession and is readily available to skilled freelancers.