Graphic Design Courses in Stoke-on-Trent
Ever wondered what it would be like to be a graphic designer – creating logo for brands and design websites for businesses? One of the most creative occupations is graphic design that varies from other industries. Visual contact, information, technology, etc. are involved. This also means interacting with the business community, where creative work includes expertise and competence. This line of work includes know-how and creativity.
A graphic designer is not just an artist, but a creator who is prepared to make use of technology and strategies. Their approach should go beyond communicating, promoting and displaying effectively with the public. The goal is to explain the situation by using the presented information.
Why Learn Graphic Design?
No matter where we go, the power and influence of graphic design can be seen. It can create its impact just by looking at it in a magazine, newspaper or billboard. This growth and progress has transformed this business into an interesting job opportunity for many people around the world.
Companies investing in quality graphic design are more confident.
Any company can make or break appearance and perception. People are searching for professional signs to ensure they can trust you.
It's important to know that you can separate your business from its rivals through graphic design. Effective layout is remarkable and can affect the tastes of decision-makers. The ability of the company to dramatically increase its demand for large customers is considerably enhanced by improved graphics performance.
Is Online Learning Reliable?
Many people have little confidence in the quality of online education, but it might actually help more than just a regular lecture in a real classroom. We have introduced a one-to-one class program that gives you a deeper understanding of the lecture where you get the professor's individual attention. It can also be beneficial for students who are afraid to speak up in a room full of people and hence, avoid asking questions – leaving them in a state of confusion. With our teaching approach you will have the freedom to clear all your queries without any hesitation. Our tutors are extremely talented and hardworking, each one specialised in field of graphic design so there is no need to worry about online learning!
Also, the online class standard is not an issue, since classes start at 7.30 a.m. every day and last till 10:30 pm. You can then study or work, and participate in the class whenever you want.
Our Teaching Strategy
The online course focuses on both theoretical and practical aspects. The objective of the course is to improve the understanding of concepts and practices across trainees. The practical part will focus on software design, such as Illustrator, InDesign and Adobe Photoshop. The tutor basically takes over your mouse on your computer to show you how to operate this software so you can learn better and faster.
Using the basic architectural concepts and modelling tools such as Adobe Illustrator and Adobe Photoshop, you will then be able to present your designs after a training course.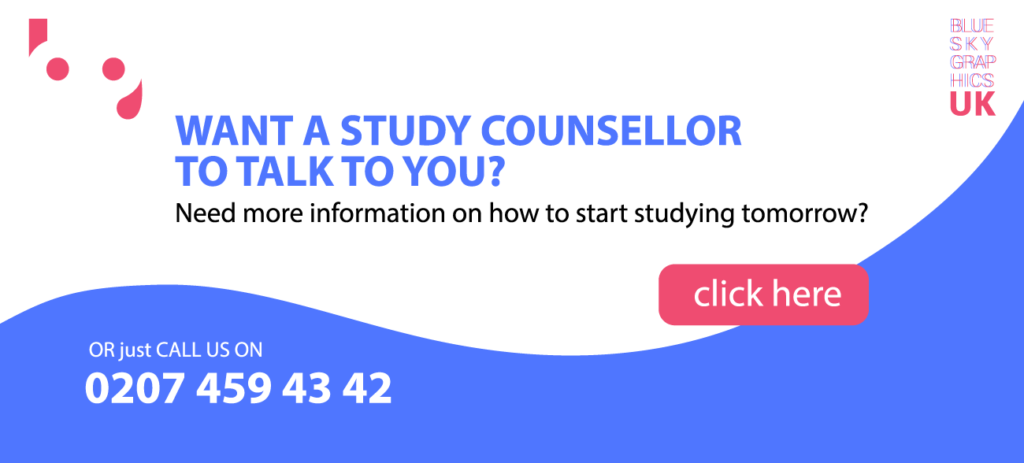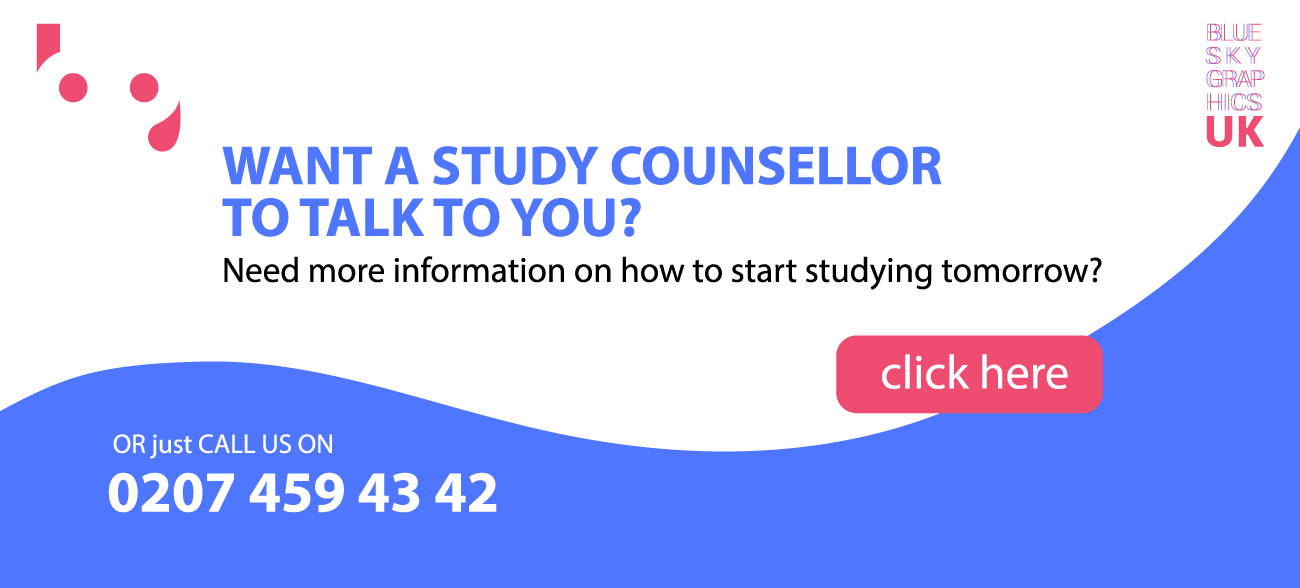 Job Outlook for Graphic Designers
If you choose to work in graphic design, you can work in a couple of different settings.
1. Consultation with companies in the industry, such as product consultants or branding services (graphic design agency)
2. Function with any company (in-house graphic designer)
3. Work on your own remotely (freelance graphic designer)
Graphic design is becoming increasingly relevant to the marketing and sales of both companies and products. However, graphic designers tend to work with public relations and marketing professionals to consider how the intended ideas can be conveyed.
Whether you work with contractors or set up a workshop, you will open your doors to a variety of creative careers with a degree in graphic design. The creative director, the animator, the visual artist, the illustrator and they are directly related to graphic design activities. Some designers set up their own studios and work as artists or as members of the collective studio.
You can be part of an advertising design team that includes the identity and branding of events or corporate communication. You can also act as a writer. Most publishers use their talents to develop, manufacture and sell books and build digital and electronic product design, newsletters, journals and newspapers.
Graphic designers are also used to create positive representations of organizations, individuals and goods, as well as to provide creative solutions to generate sales or increase business interest.
Some Facts About Us
To sum up, here are some facts you should know about us before signing up!
The classes are delivered in a customized setting, not in a traditional classroom. It's a one-to – one class system where you can learn more while getting all the assistance you need.
Classes are also available on weekdays and weekends, with flexible hours as well!
The basic apps you need to use include Photoshop, Illustrator and InDesign.
The Scope of Graphic Design
A graphic artist is a digital communicator. Graphic designers use colours, typographies, drawings, and other images to bring designs to life. They resolve visual obstacles, help consumers meet their goals, and create a solid brand identity.
Let's get analytical and think about trade, actual demand, and supply unique to the economies of the UK, and other major countries of the world. Media and graphic design companies create digital models by using computer tools to convey ideas, brand photos to their audience, and captivate customers. Graphic designers are often in demand, especially those with digital skills. With companies like Apple, Twitter, Specimen, and NSPCC continuously investing in their creativity and their creative companies looking for new young talent, in the past year, there has been a dramatic increase in the number of in-house designer positions.
Training of visual communication opens doors to a wide variety of careers, from graphic artists, fashion staff, UI/UX designers, IT artists, web designers, corporate advertising designing businesses, product designers, broadcast designers, and illustrators.
How much money can Graphic Designers make?
Junior graphic designers' earnings vary from £15,000 to £19,000. You can move from junior graphic designer to senior within two or three years, the first few positions being steps. At this point, networking and connexions are critical.
Once you have gained experience, wages can reach £27,000. At the intermediate stage, you would expect £25,000 to £35,000.
Salaries for senior designers or creative designers go from £35,000 to £55,000. A creative director will make an extra £60,000. Successful designers may apply for a senior designer job after three to five years. The promotion from designers to management positions such as the studio manager or the creative manager can be achieved in significant design partnerships.
You can earn between £200 and £400 a day as a freelancer. You will bill extra if you have an outstanding track record and advice.
In general, job growth depends on regular work motions to extend your experience and grow your portfolio. You need to think creatively about career trends and identify growth opportunities within each position.
Salaries vary according to the job market, location, history, and credibility. Today, the highest-paid workers are from Stoke-on-Trent and other major cities.
What is the Best Computer for Designers?
Designers prefer to follow the business model of Apple, where they construct not only an operating system but the infrastructure that runs it. This allows an unshakable interface where Apple monitors the customer from the first to the last touch. Microsoft may not have that advantage, which often results in a complete disconnection of real technology, which intangible software that requires a typical company to operate for two entities with different goals, ideology, and even target markets.
Apple also has a tremendous short-screen package effortlessly covering its various items, which offers an incredibly intuitive and consistent interface. But it was one of the smallest and most affecting features found by most designers that PSD (Photoshop documents) could also be used in the file thumbnails.
Along with the excellent Mac operating system, the iMac provides such a fantastic computing environment for graphic design work that you'll be amazed at how much performance can be squeezed into such a small space behind the display.
Graphic Design as a Diverse Career
It's an impressive career that doesn't seem like a job. Thinking colour palettes for a solution to the next major question is a great thing to choose the right fonts to agonise over the best-weighted file graphic design.
You can also sit at home and work as a person. Freelance graphic designers are becoming more and more famous, especially in Stoke-on-Trent.
Adobe – The Most Popular Software among Designers
Adobe Photoshop
Photoshop is one of the applications artists use to design and create pictures. This provides multiple picture apps, including cutting, scanning, colour correction, and resizing. Designers can create and edit graphics in Photoshop as well. Unlike the simple editing tools in the camera on your mobile phone, Photoshop is high-quality professional software.
Photoshop is often known as one of the best software graphic designs for beginners with simpler choices such as:
Basic: harvest, straighten, and rotate.
Auto-Fix: One-touch update.
Blemish Removal: Ability to erase any dirt or stain from the image.
Colour: Diagnostic tools to improve image colours.
One-touch philtre: 20 effects to be selected.
Image Rendering: Panoramic shot option.
Borders: Blend in your personal touch.
Photoshop is an essential tool for graphic design. This is the fundamental multimedia resource in different ways, starting with paper, online, immersive, and even video production. Many who want a career in graphic design need to do Photoshop, but it's just a step to become a graphic designer. Using Photoshop alone is not necessary to become a graphic designer.
Adobe Illustrator
Illustrator is used to creating logos, icons, maps, infographics, banners, ads, books, magazines, and brochures by artists and graphic designers. This is the industry-standard software framework for anyone anytime wanting to work with vector graphics. You will use Vector Graphics that use mathematical equations to retain the shapes of images at any size or scale to produce graphics, which could be enormous and yet without pixilation look smooth. The photos do not scale well if you do not use vector graphics, or the files will be too large. Illustrator comes with its modules to render a dazzling appearance on a blank web screen.
Adobe InDesign
When you have to design a multi-page text heavy item, graphic designers use InDesign. InDesign, for example, is used for printing or digital document models. It is the only way to craft a magazine, pamphlet or booklet. Among the three programmes, InDesign provides the most robust typing functionality. This also utilises Adobe Digital Publishing Platform to make full-service eBooks, magazines, and other multimedia media available for authors. InDesign is an industry leader in clean templates for mobile and desktop computers. The versatility is perfect as it requires different layers to be easily moved and pictures to be easily resized.
What can you do to improve your Graphic Design Skills?
Get More Reviews – One of the most emotionally stressful things you can do as an artist is dealing with the critique. And still, if you want to improve your skills, it is vital. Good feedback is great when it's deserved, but you're not getting anything but an inflated sense of self-worth from it. And when it's knee-jerk and unmerited, it can be counterproductive to the on-going development.
Experiment – It's a method from which graphic designers can gain by experimenting with new technology, skills, and techniques. And, instead of using the same fonts, colours, graphics, or software on whatever product you're dealing with, spice it up a bit and do something new.
Fall in a new and inconsistent typeface. Think 3D instead of 2D. Take some new design tools. Sketch uses a charcoal or ballpoint pen rather than a pencil. Break a rule; see what happens. Ask yourself: How will you treat this style in a bygone age?
Meet Other Designers – One of the best ways for a designer to know is to connect with a lot of other designers. Yet that can be tricky at times. You may be the only artist in a significant company, a freelancer living away from home, or maybe you're employed in a two-or three-person studio.
But these are all merely explanations. There's a lot of fast ways to go out and chat with other artists. Go to meet-ups, conferences, and events. Interact with graphic designers on social media. Check blogs. Create your mates. Discuss challenges, barriers, and questions. Collaborate with them on a project. In short, just get out there and push yourself.
Restudy Colour Theory – Going back to basics with a fresh perspective takes you past what you previously thought you knew and is going to help you come up with new ideas for your idea.
Those are the concepts that underlie your design abilities. Every weak point in this foundation is sufficient to overturn the whole structure. The same refers to your product skills. There's no point in trying out any of the above suggestions to strengthen your skills if your realistic interpretation is defective. So check the fundamentals of concept philosophy with your practise. Do you appreciate subjects like colours, curves, typography, composition, design, and work, and so on?
Web Design
If you're consulting with an individual contractor or an internal team, you usually need to provide a website model to start the design process. Our tutorials include a detailed step by step guide for developing a professional layout with WordPress and XD as one of the most popular graphic design software on the market. It enables you to grow your website and re-establish existing sites with technical tools and policies that create infrastructure and determine website usability.
WordPress and Elementor – Commonly used apps among Web Designers
What is WordPress? WordPress functions like an engine beneath the website's hood. This helps you to run, upgrade the website content, build new posts and blogs, and ensure that all apps view the site correctly.
Elementor is the ultimate and free page builder for WordPress that helps you make friendly WordPress websites quickly and easily.
The critical difference is that you will reach a high level of quality when designing live and on the front of the site.
Elementor is a page building plugin that replaces the live editor with a basic WordPress editor that lets you visually construct complicated templates and live web architecture without changing the editors or preview mode. You will build your website without using JavaScript or CSS and without having the production department to help you reach the highest quality level.
Elementor is the first and only website creator with limitless template choices. This provides hundreds of valuable resources, and excellent architecture library and a special web toolkit, including a digital revision history feature. These are just some of the features that can be found in this free plugin.
Adobe XD
Adobe XD is one of the biggest and most robust UX design software used to build a wide variety of prototypes. This is safe for Mac and Windows computers to update and use.
Adobe XD uses a super-efficient and straightforward interface, a style that comes from the Creative Cloud package as an accompanying application. It offers tools for prototyping platforms, including websites, mobile phones, laptops, and more.
The welcome page features different basic screen size models until the app is launched and attaches the file size to which you are connected. The welcome page also includes a variety of tools to learn this programme from, as well as interface design features, such as iOS and Android mobile applications.
Adobe XD Layout
Adobe XD is split into two views; the design view and the prototype view can be viewed from the top left of the screen.
Design View: Designers can use a variety of tools and features to create layout elements for their design view, add layout pages to artboards, and import resources from other applications, including Adobe Illustrator and Adobe Photoshop.
Designers will simply import design elements from these programmes and insert them onto the desired artboard as vectors. This enables the imported artwork to be changed by changing the colour and changing the track anchor as well.
Prototype view: The other feature of Adobe XD is a display prototype that enables designers to connect and identify the interplay between artboards (pages). When the project is complete, the developer can preview the project by clicking on the preview icon at the top-right corner or using a web-based connexion. Designers can also save several pages in either a bitmap or a vector.
Sign up for our online courses in Stoke-on-Trent, and you can learn all about design and the related software!
Difference between a Web Designer and Developer
A web designer makes the site look very impressive. They concentrate on the page's theme and general look and use tools like Photoshop to design the website's graphic elements. They often use HTML and CSS (Cascading Style Sheets) coding to build their templates.
On the other hand, web developers use the architecture of the website to make the website work. Web developers are using HTML, CSS, PHP, and other programming languages to put the template files to life.
The blurred lines around the terms "Web Design" and "Web Creation" may confuse the small to medium companies looking for a website or a renovation of their existing website. Though people are willing to do so, many organisations have devoted developers who create web site templates and then move the template files over to a programmer who completes development.
UX UI Design
A UX designer's principal aim is to improve every application or program's user interface. It is a customer-friendly platform that provides the user with anything available, so running the program or device is not challenging. It tackles customer-related problems in order to boost profitability, quality, and happiness for customers.
What does a UX Designer do?
Analysis of the Company
This is the essential stage of UX architecture, which focuses on market analysis and consumer testing. UX design depends on customers' understanding of their needs, objectives, motivations, and behaviour. Work thus allows designers to think about the target market and to create a concept accordingly.
The designer will make rational choices by sound analysis instead of tossing darts into the dark based on assumptions. Excellent polling platforms include focus groups, web polls, and consumer and stakeholder interviews. Another effective study platform is competition analysis.
The data collected would then be processed and used to create educated personas. They are imaginary depictions of actual end-users, who are manipulated by the author. The next step of the UX cycle relies on these personas.
Project Design
At this point, UX designers draw the concept of a product based on the individual generated after the search. The designer designs the contents according to the scenarios in this process.
Scenarios are fictional forms to display the experience of the client or the day of their life. You describe how the product (typically a website or application) works in the life of the customer. A UX designer needs to take each step in the consumer journey correctly into account. Designers also use the developed methodology of information architecture in this way. The cycle is divided into the next steps:
Structuring
Labelling
Wire framing
Wire framing provides an example of how the finished product (program, device, website, or software) looks. The technique is useful to imagine the nature of the company and to enhance customer service in general.
Prototyping
In this step, a UX designer will prepare a draft version of the model. The method circles the experiment, corrects mistakes or anomalies and generates evidence to refine initial ideas.
After these initial steps, prototyping helps the creator to discuss the concept with other staff members, including managers. A designer must thoroughly check the usability and functionality of the product.
Testing of the Product
At this point, UX designers learn about any problems when users interact with the product. Product assessment may be as easy as consumer evaluation, or complicated review methods, such as the introduction of different iterations of the product to determine what is best obtained.
Designers may also construct polls and surveys. Moreover, programmers can question consumers if problem areas are found. The easiest of all forms of usability research is to watch people engage with the app.
Measuring
UX architecture does not prepare the bags and goes until the publication of the finished product. UX is a continuous process that lives while the product is in use. The commodity must be continuously evaluated to please customers.
This also acknowledges the need for changes and takes adequate measures. How likely a customer is to recommend the product to others is a common form of measurement?
Job Titles for UX Designers
Take a look at the details of typical UX workers based on their narrow fields:
UX Researcher
UX may be the most confusing word of the bunch because it is always ubiquitous. Jobs for an advanced person may also be described as follows:
Designer Insight
Designer of contact
Information Architect
In this position, UX designers usually have the responsibility for designing the plan for the whole project. In other terms, the creator is the architect of the interaction, and the alternate concept knowledge architect describes.
The scope of this work is focused on testing, wireframing, and more to construct the user's interface. Virtually, the position of UX designers ensures that market requirements are successfully converted into the design. With this in mind, the UX design definition produced by several organisations describes the whole process of UX design.
When the work ad is from a small company or starts up, a person may typically need to cover all aspects of UX design. Nonetheless, if the work is with a big corporation, he might choose to nominate a senior manager to skip the UX design process.
In this respect, the following are work titles that indicate seniority and definition of the senior UX model.
Strategist of UX
Product Manager for UX
UX Architect
Analyst for UX
The job listing for UX programmer
UX Brand Director
Visual Design
Visual design is a very self-explaining UX design aspect focused on the look and feel of the product.
For this type, the following work names are used:
Visual designer
UI designer
Digital designer
UI artist
The UI manager plans and designs all the product's interfaces, plus their digital assets and graphic features. The primary duties of a UI artist are:
Collaboration: work in close collaboration with UX designers to find out about the product and target users and then submit the design.
Build the preparation of an immersive interface, which appeals visually through the creation of a style guide to the build of each device, the designing of responsive design, the design of UI elements (e.g., scale, buttons, and icons).
Prototyping: repeatedly testing and identifying defects that can be corrected in order to see the designs in action.
Analysis and Usability
Usability and analysis are at the forefront of UX design. The user interface is devoted to solving customer challenges and can be learned only by the study. It helps to create concepts that are important and easy to use for the target market.
The job names used in analysis and usability include:
Researcher for UX
Usability Researcher/Expert/Technician
Work allows you to consider how you can earn returns on your product investment. It forms the foundation of UX architecture before, during, and after the architecture process starts.
The aim is to make sure you know the pressure points that confuse the lives of your customers, consider how they communicate with your interface, and keep track of usability problems. The aim is to make sure you know the pressure points that confuse the lives of your customers, consider how they communicate with your interface, and
Coding
UX engineers connected the design and development teams. They are responsible for creating and taking technology to life. The arsenal of a UX engineer includes computer languages like HTML, JS, CSS, etc.
Let's set this out for a more precise understanding step by step. When a UX researcher performs his user testing, he transforms the UI designer (vision designer/UI artist) into a successful product. The UI designer shows his work to the UX designer at the next level, who decides if the wireframe is technologically feasible. After the engineer develops a prototype, he returns to the designer and works further with him. The final version is then submitted to the client at the front end.
The following names include jobs with these responsibilities:
Engineer of UX/UI
The developer of UX/UI
Designer of the drug