Graphic Design Courses in Cardiff
How does the word "Graphic Design" sit in your mind? Was it a billboard that you saw when you walked down the street or the vibrant web ads when browsing through the feed? Well, you may not realise it, but it has a far broader significance and a strong sense in graphic design.
To build online posts and to create visual images, graphic designers can use website text. Someone with a graphics background can develop logos, packaging of items, billboard designs and several other visual designs with which we interact every day.
Many people are increasingly involved in graphic design as a hobby or profession for many reasons. Graphic design has many opportunities and if you want to change careers or develop your current skills, you may participate in an online course.
Online Learning
Today, the world is moving steadily on the road to utilisation, with the ever-increasing number of technological applications used to interact and pass on information. In a typical classroom, the learning of knowledge might be restricted to information that is accessible for the teacher. So let us show you some benefits of learning online with us!
Flexibility
Our online courses for graphic design are very flexible as learners can access material whenever they wish. Students living in areas far from the actual classrooms or those who don't have the opportunity to be with the teacher, have the option of choosing a time of their choice to go through the lectures as they are available every day of the week from 7.30am to 10.30pm.
Cost Effective
Online classes soothe the need for students and teachers to be in a single location for learning to take place. This saves money which could be spent on transportation, lodging and other uses from which school-based learners cannot benefit. Time spent driving to class may also be used for other activities.
One-to-One Class System
Students are more likely to communicate with tutors online as opposed to sitting in a traditional classroom. This helps students to better understand the topics they get educated on. The professor may give full attention to a single student online for a longer period of time, which is very difficult in a traditional classroom.
What Does It Really Mean to be a Graphic Designer?
The job description 'graphic designer' can include a wide variety of positions and may include 'Illustrator' or 'UX artist' within the collection of duties and descriptions as well. Graphic designers work from agreed briefs of concepts and use an innovative combination of conceptual text and images to express information and ideas. Graphic designers are communicators who make use of their creative skills to create and produce a variety of commercial advertising materials, products, and displays which include skills in both Adobe Illustrator and Photoshop.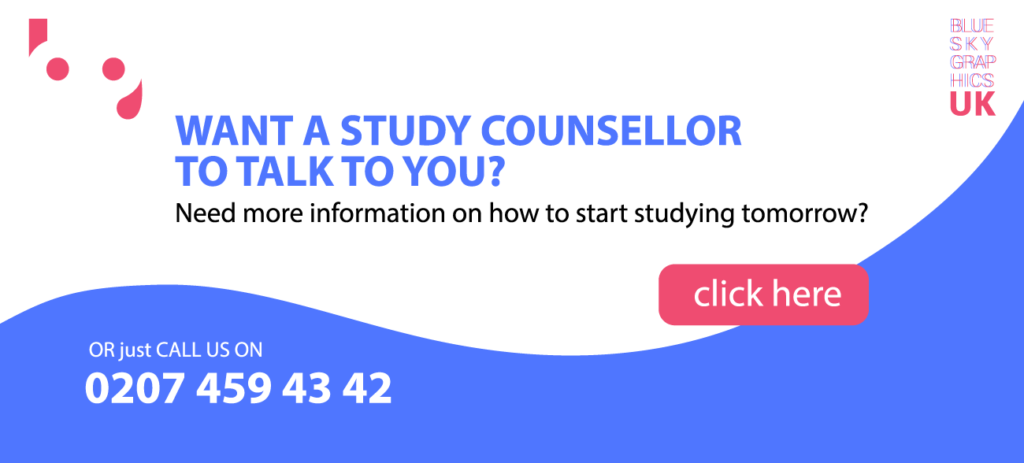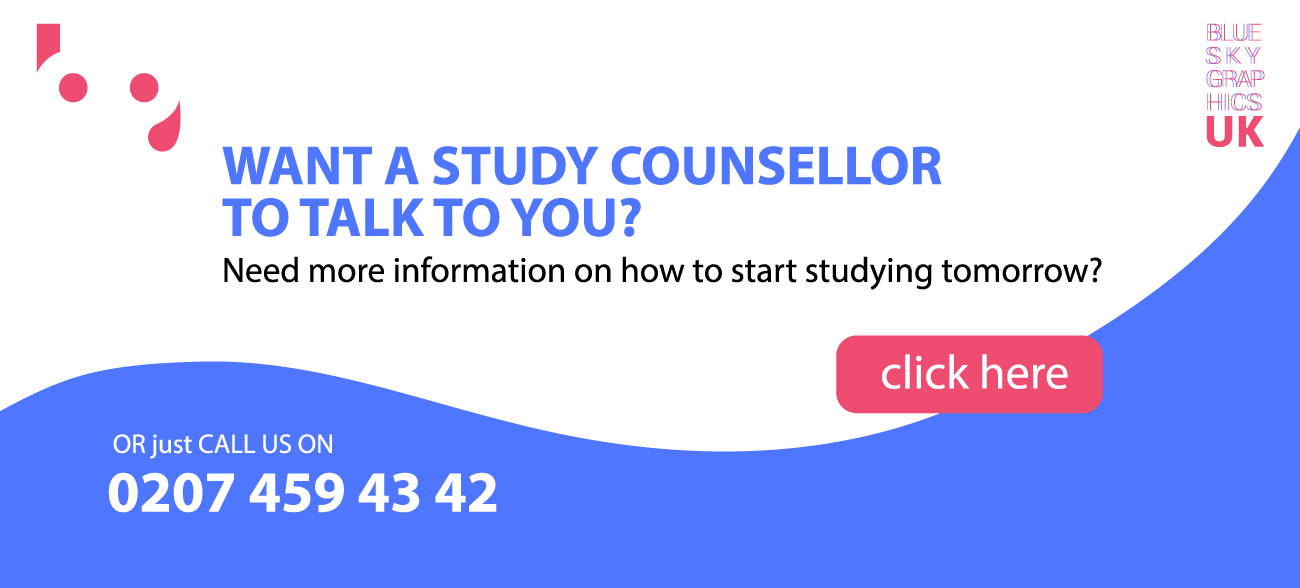 Our Beliefs
We provide design development at industry level, 3D printing, business logos and much more for our students!
Our core principles are the 3 P's – passion, proficiency and professionalism. Such are the beliefs of our tutors as well who wish to pass on the same attributes to their students.
About Our Courses
We offer three courses which may not seem a lot but they cover all the essential components of graphic design. These include – graphics design course, web design course and UX design course.
Graphics Design Course
The course in graphic design is systematic and aims to train learners through their teaching approach to become professional graphic designers. This course teaches you how to operate Adobe Software, as well as stressing some other elements such as designing logos and designing ads that help to construct a creative look.
Web Design Course
This course aims at implementing the Web Development concepts and their implementations. We will show you how to work by integrating website creation frameworks, digital models and their overlaps. Throughout the course on Web Design you need to prepare a list of other websites where you can create material during the course. The architecture of the website describes everything about the website- language, how it looks and how it works.
There are certain features of web design that you need to bear in mind when designing your own website. It is important to use a simple-to-interpret font which complements the design of the website. Focusing on aligning colours with your brand and the message you want to convey when selecting colours for your site is also critical.
UX Design Course
UX concept course is an advanced course suitable for those already practicing graphic design. It requires use of the applications Photoshop, XD Adobe, and Illustrator.
A UX project is primarily geared towards simplifying the user experience on each computer or program. It's about getting a customer friendly web site where everything is open to the user and it's not too difficult to handle the apps. It is used to improve profitability, performance, user experience, and address barriers and customer-related problems.
In order to derive the maximum profit from graphic designs
In recent years, visual designers have been part of every website. They are combined with text as part of the design of the website. Amalgamation of images and text is known to be a technique of successful graphic design. Numerous good quality, cost-effective graphic design courses such as Blue Sky Graphics online graphic design courses for the people for Cardiff. Graphics can be used in a variety of ways for product / service promotion, such as posters, banners, newsletters, logos, brochures, flyers, websites, etc.
In order to derive the maximum profit from graphic designs, some important points should be considered and followed up. These points relate to the colours, the layout, the texture and the shape of the design aspect. Keep the layout of the design format uncluttered and clean. It's got to be loud and clear, but not messy. Graphics will be in line with the document. Proper positioning gives the audience a good feeling.
The choice of appropriate colours for graphic design portfolios improves the user's visual experience. Using company colours as far as possible, but colours can also be really fascinating and creative. Keep the colour theory in mind, as different colours evoke different feelings. The use of few colours, i.e. two or three colours, will be appropriate for a successful graphic design. Please prevent the usage of a wide variety of colours.
One element of good graphic design is the usage of the right font size. Using so many font styles together is a total no-no. The font sizes may be picked from a web list. We can be brazen or discreet, no matter what is more fitting. You can use larger fonts for the title and smaller fonts for the remaining text to add variation to the graphics. You may also illustrate your argument to the visitor via the picture media.
In order to get an extremely affordable and skilled graphic design, recruit qualified graphic designers. You have the experience and awareness of what sort of projects you market, and they have more interest. There are endless opportunities and creativity that can be explored in graphic design. Your company image is strongly influenced by graphics, so be selective and keep it simple yet catchy.
The background colour of the site page will be the same as the images. It suggests that if the shades used in the compositions are vivid, choose a lighter coloured backdrop and vice versa. Typically, white or black shades are the two commonly favoured background shades.
When you have graphics used on the web, it is really valuable to build a collection of graphic designers. Such portfolios are really simple to build without taking a lot of time. It gives a hint to the consumer about your business. This also presents a forum for an immersive show. We are really easy to contact and provide a lot of flexibility over the whole project.
Application of Graphic Design Theory in Adobe Photoshop
Much has been said about the value of the Photoshop tutorials found on the web. By simply following a step-by – step instruction on how to achieve some effect, Photoshop is now becoming more accessible to almost anyone who knows how to use a computer.
Photoshop tutorials of their own do not render you a good graphic designer. Yes, you may learn how to do simple picture editing, but it's all in vain unless you have an understanding of basic graphic design.
Graphic design is a method of integrating the elements and values of the graphic arts in order to produce an aesthetically appealing and practical effect. Functions differ by work. Because we all say, beauty is arbitrary. It is safe to say that there is no single formula for graphic design. Processes are not always compatible and will rely a lot on the mind-set, temperament and inspiration of the user.
Authors of Photoshop tutorials frequently adhere to a misunderstanding. But they can't help, and they can't speak for everyone. It is the responsibility of a Photoshop learner to obtain the requisite experience in graphic design and not only focus on spoon-feeding.
For one, the beginner Photoshop user will at least attempt to understand his / her target audience. It is done to decide the intent of the letter. You can create abstract visuals in painting, but not graphic design. Every job should work as expected. Most of that is how you're going to deliver the post. Simply put, you've got to consider your medium. If this is a movie poster, where is it to be placed? If it's a web design, who's it going to cater to?
After you've decided both of these, you will now see how the concept should look and function. You should arrange the text and graphics based on the view. Using correct fonts, typefaces, types, sizes, and spacing. You can fully control every graphic item and the design. It'd rely a lot on the imagination. It's more reliable than Photoshop tutorials anyway.
But how precisely would you ask? Now comes the features of the web design. Let's continue with the basics.
There are a variety of them and each has its own concept purpose. Straight, curved, thick, thin, broken-what lines do, independently or when incorporated with other elements, organize text and graphics. It provides a clear direction that can make the viewers follow along with the concept. Lines offer the concept a feeling of motion. This focuses the viewer's vision0.
Shape
Designers have also been intrigued with forms. For your concept, you should make use of the same theory. By learning the viewer, you can understand how to effectively control their perceptions on the visual stimulation to your own behaviour. Form, more than any item, is a sign of ideas.
Value of Space
The most confounding aspect of Photoshop tutorials is where the teacher starts to brag regarding the value of space. Many who don't know much about graphic design would wonder, "What's visual weight in the world?" Simply put, it's how graphic and text features create context to attract the spectator 's attention.
Colour
Colour is another frustrating aspect about Photoshop tutorials. Even the same problem is left unanswered. Both become readily grasped because you already know your "boss" from your "down shadow." Visual complexity often provides tension and excitement. Adds element and personality to the architecture. It provokes feelings and works on the mind of the audience. If you hear anyone say that any artwork appears to be alive, it's most definitely the handwork of texture engineering.
Simplistic
It is perhaps the simplest aspect to monitor in graphic design, but it is still ignored. Colour management is as easy as having a colour wheel and selecting which colour mix fits well. Yet the tricky thing here is to think about colour representation and meaning. Unlike patterns, researchers have found that colours elicit a certain action against the audience.
Those are the five fundamental principles of graphic design. Begin adding these to the next Photoshop creations to see how the abilities develop.
Psychological Influence of Graphic Design-Manipulation of The Competition Via Eye Appeal
As a skilled marketer, you are driven by whatever your clients are looking to offer. Sometimes it's a useful and beneficial product; sometimes it's a dusty, abstract term. Most frequently than not, it's stuff one even wants, so it's the job to market it. The client has placed his faith in you and is going to compensate you for your effort. No one ever said that marketing would always be fun and glamorous.
Given the challenge of making an ad, a webpage, a brochure or a trade show, the aim is to display the product of the company so that any attention will be attracted to it, whether or not they use it or actually purchase it.
The first thing we will raise is, who's the target audience for? If we're offering a geriatric good or service, it's a ton different than marketing it to the tween group. Yet much of the work we do in this sector are well away from the mainstream consumer industry every day. For e.g., selling a specific form of industrial equipment to wastewater engineers around the world. Or to deliver a collection of books on World War we history to a tiny handful of battle enthusiasts all over the globe. Growing of these instances argues for a particular solution to what "moves" a specific sector.
Recently, we was approached by a dance school owner who needed her website to be updated to reflect her personality. She thought like if we had to see her to see her practice, we could capture the essence of her attitude and come up with the visuals that suited her.
This is a common misconception among people outside the marketing field. They all claim that they are genuinely extraordinary and hold some sort of exceptional qualities that can make them feel overnight. Nothing could be further from the facts.
Working to package a marketing concept involves the use of a finite assortment of styles, textual content, colours, visual images, shapes and sizes dictated by the size of the final product that we are creating and has very little impact on whether the customer is a glamorous queen or a military madman. Whether what we are offering has to do with the previous two definitions, so there might be a need to add such concepts. But in your thirty-five years of experience, graphic design is most effective when it comes to current aesthetic trends, but surpasses the norm with innovation and surprise. This will remain consistent with the strongest initiatives of the nation and at the same time having a substantial difference to the target audience.
Which kind of designs are performing best?
It is very contingent on what we're going to work with. Much like tweens will have little respect for the beauty and sophistication of the classic font used tastefully in a proper combination with its surrounding elements, the older audience the bristle at the avant-garde usage of a blatant typeface scrawled defiantly over a bold logo. Yet, for each of these techniques, there is a time and place.
What colours work best?
According to multiple studies performed over a fifty-year period in a number of different countries, regardless of age or gender, the colour blue ranked as the most preferred colour to use for a variety of purposes and goals. Second choices were green and purple. Least favourite colours were orange, grey and brown. However, each of the studies mentioned that cultural differences affected colour favourites because of emotional relationships attached to colour, e.g., associations with mourning, depression, mental illness, terrorism, etc. Other studies also concluded that men and women react to colour differently with men being more oblivious to both colour and subtlety, while women were more attentive and knowledgeable about both. Furthermore, in studies performed in laboratory settings to examine how colour affected behaviour, blue was found to have a calming, relaxing effect while red motivated quicker response. When age was more closely examined, the younger the subject the more likely the preference for bright colours such as red or yellow. Also, in the presence of these same bright colours, perceptions and judgments to size or value by all respondents tended to be larger and more favourable than when influenced by blues or greens which elicited more realistic and slower reactions.
Which colours are the best?
According to numerous surveys performed over a 50-year period in a range of various nations, irrespective of age or gender, the colour blue is the most favoured hue to be used for a variety of purposes and goals. The second choice was orange and purple. The most common colours were white, grey and brown. Nonetheless, each analysis revealed that cultural variations influenced colour preferences due to colour-related interpersonal interactions, e.g., grief, sadness, mental disease, extremism, etc. Certain research has found that men and women respond differently to colour, with men becoming more insensitive to both colour and subtlety, while women are more aware and informed about both. In addition, in laboratory-based studies to examine how colour affects behaviour, blue has been found to have a calming, relaxing effect while red has a more rapid response. If age has been more carefully investigated, the younger the person is more likely to choose vivid colours such as red or yellow. Additionally, in the presence of the same bright colours, impressions and assessments of size or meaning by both respondents appeared to be greater and more positive than when affected by blues or greens, which created more rational and slower reactions.
How does that imply when it comes to graphic design?
Most of what has been identified in a science or clinical analysis seems essentially to be common sense. Young people like hot flashy colours, and older people like cooler, more conservative colours. Yet, one colour truism doesn't quite compute when reviewing the results of the different preference studies. According to colour theory, there are three primary colours of red, blue and yellow with the additional colour of each primary colour determined by mixing the other two primary colours together. This means that the complementary colour of red is green; the additional colour of blue is orange; and the additional colour of yellow is purple. That stands out like a sore thumb is why most people don't like orange; but it's the most compatible hue to be paired for everyone's favourite colour, grey.
And, are we going to chuck these assumptions out of the window? Hardly really. It's a fair bet that if you wanted to choose blue as a colour palette for people with breast cancer, men with a preference for fighting, and children looking for clothes, no one will be repulsed by the idea. we think the use of accent colour will be the most vulnerable question, and the evaluation of the effects of the studies would provide a clear reference here. Not to be forgotten, however, is the reality that there are an unlimited variety of colours and shades of blue that only confuse the issue. Whether the blue that you pick leans to the black, it is more likely to be represented as a turquoise, whereas the blue that leans more to the red may be perceived as more of a purple or magenta. Such differences change the assumption of usage of secondary or tertiary colours to balance each other. Another significant issue with colour is the contrast that may impact the readability of text if misused.
Which digital photos can you offer best?
Years ago, before the existence of computers, desktop publishing and the Internet, it was common knowledge among the cognoscenti of this industry that babies and dogs were images to be used at the newsstand to capture the hearts of the magazine-buying public. In today 's comprehensive Google hunt, we have struggled to help the claim. Things have changed and the habits in our society have shifted. Another slogan from years past was that "age sells." Either we identify with it or not, age never has a role in applications that skilled marketers would use.
"New is better than old. Beautiful is better than bad. Good is better than terrible. Films are better than music. Film is better than tv. Media is better than athletics … so everything is better than politics." In 1999, he said, "And nothing is better than celebrity gone," a statement that was clearly confirmed by the best-selling newsstands of all time at the demise of John L.
However, for all of us marketing products, these rules are immaterial. Clearly, the right picture to be used in ads would apply to what we are advertising. This is not to suggest that we have to display a image or an example of the subject. Often it's not the safest path to go. Instead, we must question ourselves, what is the appropriate approach to explain to the potential customer that he will respond urgently to continue with the buying of what we are presenting? How we "box" the appeal is going to be a magic bullet to inspire his reaction.
Okay, that doesn't send you a lot of guidance? Having been in this situation many times in your life, this is what we have come to believe as the only path to accomplish this goal. Having defined the key characteristics of the business on the basis of age, ethnicity, profession, education or place, we believe that everybody needs to be handled as though they are the most attractive consumers in the world. And we dress up your presentations in the garb of the wealthy and productive, utilizing elegant text, sophistication, colour, design and style choices. we don't have to succumb to gimmicks or brash style. Rather, we focus on approaches that utilize beauty and distinction.
Some of the reasons we do so is that, first and foremost, we have to satisfy the customer. As he is typically wealthy and productive, he will respond to this style instantly. Second, indicative of human existence, his prospective audience, irrespective of ethnicity, tends to associate with the wealthy and popular, and is likely to see the product as what that sort of consumer might like. So, with his curiosity piqued, the presentation was the first important step in the process. How well you delivered the message and made him act will determine whether he proceeds with the purchase.
While this approach may refute the rationale of identifying one's target audience whether it turns out to be children or street gang leaders, in your experience the majority of those we cater to are citizens with means (hopefully) enough that they can support anything we're selling; educated enough to recognize and accept our proposal; and eventually, a part of the American culture with needs. Using that as a starting point, your marketing forays have been overwhelmingly fruitful for those who recruited you on the grounds that everybody wants to go "first class."
How would it cost to be a web designer?
Do you consider an online certificate in graphic design interesting? When you do, you'll consider that this is a really dynamic and exceptional job option in information technology. You can get an online certificate and strengthen your portfolio when you sign up to Blue Sky Graphics' online graphic design courses in Cardiff Companies, organisations and individuals need graphic design practice. They are looking to hire experts in this field on a regular basis. If you obtain a degree in graphic design, you would be able to navigate a variety of wonderful opportunities. It courses would provide you with background in this area of information technology. You 're going to be forced to touch up established abilities and learn a lot more. Such degrees may be obtained as either a full-time student or a part-time student. Let's take a deeper look at the specific elements of this sector.
Essential expertise
There are a variety of previous expertise applicable to the creation of graphics especially in the city of Cardiff. Many of them are essential abilities that come within the umbrella of imagination. People who consider this interesting also have interests in sculpture, sketching, painting, and drawing. Those are the qualities that work hand-in – hand with the ingenuity in the industry. Students may notice that there are many abilities that render them fascinated by this kind of architecture. Degree systems should draw in and improve the strengths and abilities that exist.
The courses included in your graduation in online graphic design are quite significant. They 're going to work to build your skills as a designer. Around the same time, these classes should provide you with an experience in your area of interest. General classes should include computer engineering, information management and data science. There are other courses that would be needed for your specialization field. Like the web design and UX UI design online courses in Cardiff at Blue Sky Graphics. Taking a peek at each of the specialization classes in these systems.