Graphic Design Courses in Bradford

Graphic design is used to enhance the appearance of any model. It can become a big work line for you if you have the right skills and commitment in this field. A variety of graphic design styles include print design, web design, graphic design and multimedia design. Such techniques cannot be readily learned but you can quickly become a graphic designer if you have the correct tools and a good mentor present.
People don't have the time these days to attend universities and colleges to improve their skills. However, the introduction of online courses made graphic design at home easier to learn and create an amazing portfolio. You have made it to the right place if you are enthusiastic to learn of this field.
Graphic Design Courses at Our Disposal at Blue Sky Graphics:
Blue Sky Graphics provides one of the best online graphic design courses for new and seasoned graphic designers. They offer various levels of training to assess which level of knowledge in graphic design you already have. Blue Sky Graphics presents the students with 3D animation and business design logos.
The 3 Ps are their fundamental principles: professionalism, passion and proficiency. You do not only learn skills by Blue Sky Graphics, but you also learn how to apply those skills. The tutors have excellent communication skills and work very hard. They have a clear understanding of your subject and are able to help you with every study and assignment.
What Role Can You Play as a Graphic Designer?
Graphic designers can work for themselves, from self-employment to partnering for big corporations. You start your private label by taking online courses with your skills and perfected concepts.
By being educated in this area, you can be a web developer, creator, senior web analyst.
Graphic professionals are expected to design websites and produce numerous visual images for site owners to convince them to buy their goods and services. There are some things you can do for artistic projects in your own home. If they choose to do so, graphic artists can either continue with a project-based approach or increase the work size.
Web Design Course
Web design refers to website design which is viewed on the internet. It generally applies to elements of website development to the user interface rather than to software creation. Web design used to focus on creating websites for desktop users; but design has become particularly important for smartphone and tablet apps over the years.
This course seeks to demonstrate the principles of Web Technology and its implementations. You will be taught how to work through the incorporation of website development systems, digital models and their overlaps. You need to plan a list of other websites in the course on Web design where you can create material during the course. The website's layout defines everything about the website-including the wording, how it looks and how it all operates.
You need to bear in mind some web design features when designing your own website. It is critical to choose a font which is easy to read and which complements the website design. It is also important to concentrate on aligning the colours with your brand and the message you want to express when choosing colours for your web.
What Jobs Can You Apply for After Completing a Graphic Design Course?
Here is a list of positions you can apply for as a graphic designer:
Web Developer with Graphic Design
Digital Marketing Intern
NET Web Developer – Remote working and Non-Remote working
Creative Video and Motion Designer
Junior Designer
Web Designer
Photography Junior Retoucher
Corporate UX Designer
Getting Online Courses instead of Attending Classes?
Enrolling in an institution is another way to gain skills in the lucrative field of graphic design but it takes a lot of time and a person with other commitments cannot take out the time to attend classes which is why Blue Sky Graphics is the best choice for people who are looking for a way to make their way in this field and get tutored under highly qualified teachers to become competent graphic designers.
How to Earn Money Online?
It has become easy to gain money as with the rise of online courses. You must learn the necessary skills to become a skilled graphic designer and then build your own website to share your whole artistic work and projects. It is also a good idea to have a presence in the social media, because it lets you reach a wider audience. Build your own resume with a list of your whole job and you can sell your jobs to companies or actually hire you using certain business development skills. Learn the skill of graphic design with Blue Sky Graphics and implement them on freelance platforms to make it big!
It's important to remember that you can't earn enormous amounts of money immediately, but these small steps can definitely help you achieve your goal.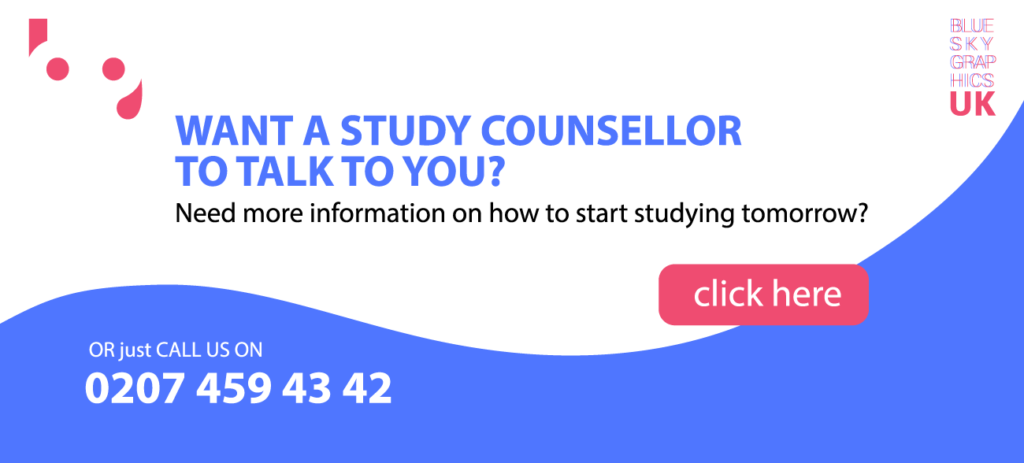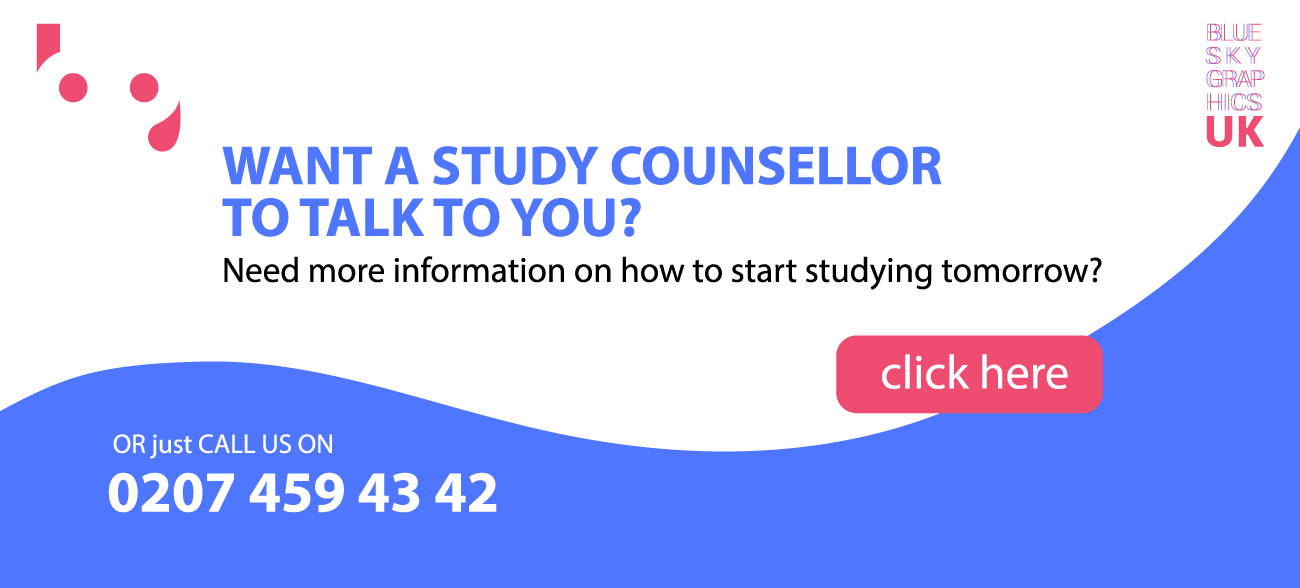 How to make your way as a graphic designer?
In order to go big in the field of graphic design, a person must have a creative mind and should be able to use graphic tools with precision. These can only be provided by taking courses in this field. Luckily, Blue Sky Graphics is a website that offers online industry-level graphic design courses. The best thing about their courses is that they are completely online, hence giving power to the people to master in the field of graphic design from their homes.
What is Adobe InDesign?
InDesign is a vector-based program, meaning, it uses a mathematical grid to map artwork and that the artwork is scalable; indicating that you can resize the file as small or as large as you want without losing the quality of the image or making it grainy.
InDesign is excellent to use when you need to create multiple pages that you want to look at even. InDesign helps you to create "master pages" so that you can conveniently construct booklets or magazine templates with a clear design and automated page counting.
InDesign is perfect to merge Illustrator's and Photoshop's work of art to create multiple page templates. InDesign should be used for larger, more page documents or PDF presentations.
The advantage of using InDesign is that the program has been layout-designed and creates layouts much better and better. The InDesign toolkit is significantly more reliable and stronger in terms of layout and publishing design. Use Photoshop and Illustrator to create drawings that are like attempting to microwave chicken. It can be finished, but it's much harder and longer. The only way to do so is to use the right tool.
You can learn the use and functionality of Adobe software via Blue Sky Graphics online lessons in Bradford.
What is Adobe Illustrator?
Illustrator is also vector-based software that follows the same core principle as InDesign, which is designed by various types of designs. Illustrator is ideally intended for graphic templates, branding, and full-page templates. It is also good to use when you want to make your company logo very large because Illustrator and InDesign will not distort the image. It's safer to use Photoshop when it comes to resizing images.
Illustrator is perfect to use anytime you want to create a sense of depth because it helps you to create several layers. This also has more efficient drawing capabilities than InDesign.
A minor drawback in Illustrator is that several pages or column numbers are not immediately enforced. That is usually not a concern unless you have a paper that is 30 pages long, and you want to insert a new one after page 3 – otherwise, you have to re-number the pages manually.
When you want to enter the field of design, make sure that you learn how to use each of these courses effectively.
What Is Illustrator Used For?
Illustrator is used to rendering work that has to be made in several sizes. Logos and branding are the most common applications for Illustrator, as they need to be scaled up and down to suit the size of the object. Logos can appear on items as small as business cards and as big as highway billboards. Vector art is not limited to logos, however. Most large-scale printed media contain vector artwork. These may include stickers, flags, styles of clothes, window decals, and flyers.
Unlike Photoshop, Illustrator has a range of applications. Often artists and designers use Illustrator to create summaries, smartphone phone illustrations, eBooks, brochures, comic books, and so forth. Possibilities are open to the imagination and ingenuity. The applications for Illustrator can be somewhat close to that in Photoshop, the difference being that Photoshop is a pixel-based programme and Illustrator is a vector-based application.
So, what's Photoshop exactly?
Photoshop is a technology used to create and edit pixel-based graphics. The pixel is the smallest part of an image that can be independently displayed on a visual display device. Simply placed, the pixels are measuring units that appear on a screen as dots or as squares. Each pixel is used to create images on our computer screens, mobile phones, TVs, etc. Digital camera images are the most common pixel-based images. The most critical characteristic of pixel-based art is that it cannot be resized without causing distortion. Extending a pixel-based image will make it look blurred and soft. When you start to enlarge a pixel-based image, you will finally be able to see each pixel used to create the image.
What is Photoshop Used for?
There are a variety of applications for Photoshop. Editing digital imagery is the most common use. Many talented photographers rely on Photoshop to render both simple and complex editing of their images. Photoshop can perform tasks as small as sharpening a photograph, and as large as adding a whole scene to the background of a city's landscape. There are endless possibilities for editing and manipulating photos. Often graphic artists use Photoshop to create business cards, invites of weddings, publicity documents, and multimedia books and publications.
There are only a few applications for Photoshop in the graphic design industry. The real power of Photoshop stems from the ability not only to edit existing photos but also to create art. Anyone can open Photoshop, begin with a blank canvas, and end up with a masterpiece.
Why are Photoshop and Illustrator making a strong team?
Each programme can create some amazing things, and when you combine the power of Photoshop and Illustrator, you get some fantastic works of art. The primary reason for merging Photoshop and Illustrator is to give your vector artwork a different degree of depth.
Few special effects are used in the Illustrator such as glows, falling shadows and 3D, but are very basic compared with the software used in Photoshop. Ideally, you would create the necessary artwork in Illustrator and then import that artwork into Photoshop to enhance it. You might want to add true 3D to the character you've created in Illustrator, or you might want to give a more realistic look to some food you've made. Photoshop is a way to perfect your vector artwork fully.
The differences between Adobe Photoshop and Adobe Illustrator
Adobe Photoshop and Illustrator are two fantastic apps widely used by artists. These two programmes have a lot in common, but their differences are more significant than their similarities. Photoshop is based on pixels, while Illustrator works with vectors.
Photoshop is raster-based and uses pixels to create images. Photoshop software programmed to edit and create images or raster-based graphics. When the programme first created, it was for photographers, but over time the software has evolved to help all sorts of artists with several different kinds of work. Photoshop is also used to build computer templates, web sites, banner advertising, motion graphics, and the first use of editing and printing images.
Photoshop is known to be able to do so much and learn so quickly that it looks like a one-stop-shop, but Photoshop is not the best programme for all types of artwork and design.
Illustrator works off vectors, which are points used to create perfectly smooth lines. This programme is designed to create and edit vector-based work, such as graphics, logos, and other design elements. Vectors are scalable images that can be as small or as large as you need to be, but look the same when it comes to clarity and resolution.
Illustrator is not suitable for making multi-page documents, so using the software in this manner will produce certain disadvantages. Illustrator doesn't have a way to set up master pages the way InDesign does. It is a critical tool when creating documents that use models. Illustrator also doesn't require you to customise your page numbers. It is another feature that InDesign supports, which can be especially helpful when working with bigger documents.
Photoshop is a wrong programme to use when creating logos; it does nothing but cost you time and money. The design of a Photoshop logo cannot be expanded or altered in the same way that the Illustrator-based logo would. The type will print most clearly on vector-based rendering. The Adobe Creative Cloud Kit provides a wide variety of applications to create various arts in separate activities.
Choice of Career
Any design-related work requires naturally creative individuals. You just ought to cultivate and demonstrate the rare capacity to see beyond the box – if you don't get rid of the box entirely. You're meant to be a person who can create imagined castles in the air and make them a reality. You're meant to be fantastic with colours as well. When your mates find your passion for colour palettes and designs incredible, then you've got one of the most valuable qualities of a professional artist. Designers are dreamers who can transform their vision into reality, and that's the magic to develop work.
Demand for creative work, from apparel to graphic design and website design, has been gradually growing. If you're considering a career in website design, graphic design, or both, it's essential to realise what each one entails.
Graphics Designers
A successful graphic designer respects and places artistry first. This position calls for a near one-way working relationship with your employers, so you also need to put your best creative talents forward. The graphic design calls for more emphasis on visual theory in designs, and the final product must convey intricate messages in a language that people can relate to. There is also a need to consider the relationship between the elements and how they contribute to printing. By the end of the day, you shouldn't have a problem with reassigning assignments several times to make sure the job is flawless.
The Importance of Graphic Technology Experience in Web Design

Website design is essentially a coding process, and graphic design is a somewhat specific process. We have reasoning (coding) on one hand and development (creativity) on the other. We will have a significant part to play in building a fantastic website. As a consequence, many web designers overlooked the value of graphic design skills in the creation of websites, failing to build "attractive" websites. The graphic component of a website will potentially render a simple website style brochure more valuable.
Below are few key points that render graphic design an essential aspect of web design.
Professionalism
This is the key explanation that web designers ought to gain the experience of graphic design. I've seen a number of awesome pages that are well designed, with sophisticated JavaScript features, but we haven't yet mastered the visual aspect of the website. When it comes to selling a product, a business or yourself, using the right graphics can add a touch of professionalism.
Visual Connection
Everyone has encountered the expression 'a image is worth a thousand words,' well, the same may be said for the graphic elements of the web. Normally, you can best interact with a person visiting the web with easy graphic designs. I've been to the sites where we can sense the emotional condition of having this beautiful product. People want to see good stuff, so they generally come back to see even more. Graphic design can help you create an extra link that is crucial to your company.
Usability
Many web designers skip out on the most critical feature of the website-usability. The person viewing the site must be able to use it in the way it was intended to be used. That means they've got to be able to navigate and find the content they 're looking for. Having good visual communication knowledge will make it a lot easier than what regular coding does. This is necessary to remember that you will often go crazy with graphics, but if you hold things within a limited context, graphics will boost the accessibility of a website.
Web Designers
The need for technical expertise in web design work is more pronounced than in graphic design. Nonetheless, you must retain strong client contact, as the final result, which is the website must reflect and meet the requirements. That's where the boss is the client.
How fancy a website is for you doesn't matter. When the consumer isn't intuitive enough, the ability to construct a stunning graphic interface is not useful.
Web design is more technical than graphic design since you need to understand common or similar programming languages, scripting, and user interfaces, among others.
Some back-end knowledge is also needed, and you need to understand how the design will appear on various browsers and mobile devices, such as tablets, smartphones, or laptops.
UX-UI Design Course
It is a comprehensive preparation course for those who are not informed of the technological elements of graphic design. It involves the use of software such as Adobe XD.
The primary goal of the UX project is to improve user interaction on a device or program. It's all about a customer-friendly website that makes it easy for users to run the app. The goal is to solve customer-related challenges and challenges in order to maximize profitability, performance and user experience.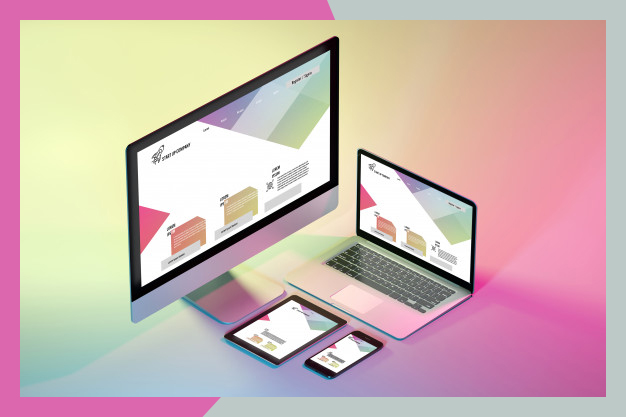 UX Designer:
As a UX designer, the full spectrum of user interface and brand engagement is important to you. They must collaborate alongside other communications department leaders and the broader company to insure that goods and services fulfil consumer expectations.
Your exact duties may vary depending on the organization you work for. Of starters, you might build e-commerce platforms for the internet shopping industry at the front end or develop a government platform to offer facts and advise to the general public.
What kind of jobs are graphic designers doing?
Simply put, graphic designers use shapes, colours, and images to create icons, logos, and animations to convey a message to a company. Depending on where you work — and there are several forms of graphic design work available; you may find yourself designing logos for sports teams, designing a magazine layout, or bringing a dull website to life. And if we live in an electronic world, graphic designers do have plenty of chances to work on print projects. You may need to collect photos and create photographs for different types of creative tasks, such as commercials, brochures, packaging, and more.
How do you work as a graphic designer?
About every company needs graphic designers. You should extend your skills to a range of career fields, such as marketing, video, web design, art direction, animation, and more, depending on your preferences. Graphic designers often have different working environments.
Most designers work in-house, which means they are on company-wide marketing, communications, or design team. Others are employed by an agency that enables them to work on a project for a variety of clients. There is also a chance to become a freelance designer as self-employed.
Designers may be generalists or may specialise in one aspect or another. For example, many designers specialise in a specific medium, say package design or web design. Others work only in a particular field, such as the music industry or the publisher.
All businesses in Bradford require designers in some form or another. You're sure to find a graphic design opportunity with a bit of research that fits your skills and interests perfectly.
Growing value for graphic design
Within today's dynamic era, where the market is filled with thousands of rivals competing with the same kind of goods and services, the best path ahead in business is by establishing a good name and identity. Digital marketing is a rising phenomenon today and building an upgraded website is a first move in that direction. Enticing graphics help a lot to attract visitors and for that you need to hire the services of a good graphic design firm. We act as facilitators, producing prototypes that allow the consumer to accomplish a function. It could be anything from finding information to recognizing a brand. It's also a great way to advertise with very little investment.
A lot of business owners don't know how important graphic design is to the prospective business. But they slowly learn that websites with great graphics are great tools in which businesses can display their products and services in an effective manner. It helps company houses to enter a larger market. Besides having attractive graphics, it is also very important that the website is easy to use and navigate. There is no point in building a website that is beautiful but not user-friendly. When a guest considers your website challenging to use, they can automatically switch to your competitor 's website. And it's essential that, along with fantastic visuals, the website should also be user-friendly.
Graphic design is not about the contrast between stunning and bland, it's all about the consumer selecting you versus preferring your rival. Proper graphic design helps to improve your image and also strengthen your brand. It also helps your company stand out from your rivals and markets your ads to your clients in a comfortable way. They help you build the brand, establish a corporate image and logo design that will make a huge difference and make you stand out from the crowd. Many such service companies are currently operating on the sector. So, it's important for you to do some research before zeroing on one.
Moving online is one of the easiest places to collect knowledge regarding such programs like the online courses in graphic design at Blue Sky Graphics from your home in Bradford. You should visit the websites of different graphic design service providers to review the variety of services they offer to their customers. You should glance through their portfolio and take a tour of their clients' jobs. This should give you a good understanding of the quality of their services. The word of the mouth is another significant process. You should ask others in your group of acquaintances and family who have direct knowledge in using such programs. Your suggestions and feedback will be really useful to you because they have the first-hand perspective of using such programs. You will read consumer comments and testimonials as well. If you have finished these steps, you should decide for a service provider that you think is suitable for your requirements and budget.
Who makes a Perfect Designer?
The number one attribute of a good designer is his passion for creativity. Unfortunately, there are a lot of fly-by-night designers — some with very impressive university degrees — that can't come up with anything original. It's also unwise to pursue a career in design because of a paycheck; doing something that you love as much as money is an important consideration. For graphic and web design, a combination of passion for design and technology is needed. Knowing the industry and holding it up to date is a positive first step towards the right career option. Just keep in mind that this job will consume more than 40 hours a week of your precious time, or perhaps even more, if you end up as an independent contractor or freelancer.
The Choice
Usually, the choice between graphic design and web design jobs or the occupation of one of them will be focused on the above considerations. Think of the area where you think you can best excel. The income levels of each of them depend on how you package your work for clients. When you produce high-quality products, you shouldn't have difficulty paying a fee for your experience. The graphic design industry has a bright future, and if you're not a copy-and-paste guy, you're not going to run out of things to focus on.
Freelancing for Designers
Graphic design is a lucrative field, and if you're creative enough, you can quickly learn online. Freelance has always been an innovative path for graphic designers. One of the most accessible opportunities to make money as a freelance graphic artist is to create stock graphics. You can design logos, business cards, and design brochures or vector images and sell them online.
As a freelancer, you can also start by making tutorials for beginners to show them how to create designs as people are motivated to buy a product when faced with a problem. E-learning has proven to be a large and growing industry, so you can earn money by hosting webinars or creating online courses.
Graphic designers can start making money online by creating a blog. It can take your money to develop a relationship with your fans, it can be difficult, but it can give you a lot.