Graphic Design and Web Design Courses Leicestershire
Graphic design plays a vital role in brand building and, at the same time, in highlighting your skills. While branding and design are a unified experience, it is necessary to understand the fundamentals of graphic design before embarking on any new project.
While working with clients, you get only one chance to make a good first impression. So why not infuse your expertise with your understanding and application of design elements to a range of projects such as — social networking graphics, web interface, videos, banners, advertising, etc.
A good design relies on the following factors:
Balance
Balance is stability and order to the overall design. To grasp it better, think there's weight behind every of the design elements. Shapes, text boxes and photographs are the elements that make up your design, so it's crucial to know the visual weight of and of these elements. Now, this doesn't mean that the elements always have to be equally distributed or that they have to be of equal size — the balance is either symmetrical or asymmetrical.
The symmetrical balance is when the weight of the components is equally distributed on either side of the design. In contrast, the asymmetrical balance uses size, contrast and colour to create flow in the design.
Alignment
Alignment plays a crucial role in providing a smooth visual link to the design elements. It gives an ordered appearance to pictures, forms, and blocks of text by removing the elements put in a dishevelled manner.
Hierarchy
Simply put, hierarchy is created when extra visual weight is given to the most important item or message in your design. It can be done in a variety of ways — through using larger or bolder fonts to emphasise the title; through placing the main message higher than the other design elements; or by adding emphasis to more prominent, more informative, and vibrant visuals than those less important or smaller images.
Repeating
Repetition is a key design feature, particularly when it comes to branding. It provides a rhythm and enhances the overall style by incorporating standardised elements such as logo and colour palette, making the brand or product easily recognisable to viewers.
Contrast
Contrast arises when there is a disparity between the two contrasting design elements. The most popular forms of comparison are dark vs. light, contemporary vs. old, big vs. small, etc. Contrast directs the viewer's attention to critical items, ensuring that each side is legible.
Colours
Colour is an essential basic design and determines the overall mood of the design. The colours you choose to reflect your brand and its sound, so be careful with the palette you choose. For a graphic designer, it's also essential to have a simple understanding of colour theory, for example, gold and neutral shades elicit an overall sense of elegance, bright colours signify pleasure, and blue generates a feeling of calmness. Colour palettes may be used as a contrast, or even to complement the elements.
Online blue sky graphics course
The course in graphic design is a formal advanced course in academia and industry that is ideally suited for beginners, intermediates, or people who want to improve their current skills. The course in graphic design is complete and planned to train participants to become professional graphic designers through our teaching methodology.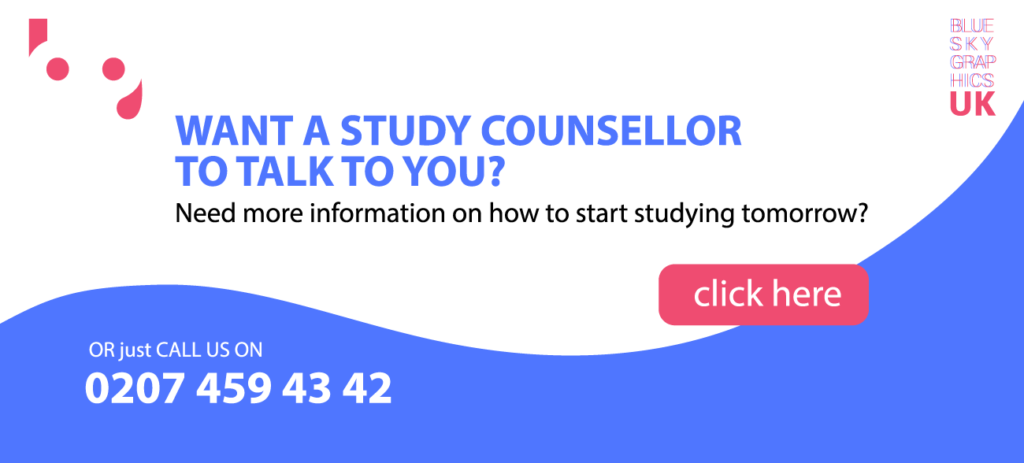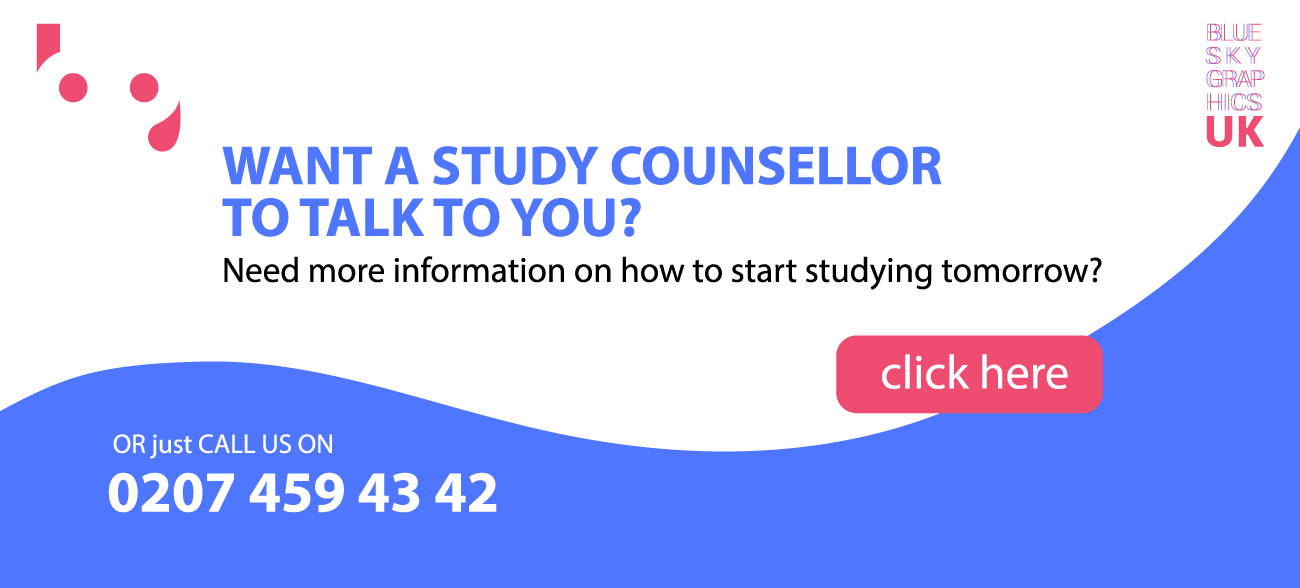 Emphasis is focused on organisational illustration, sculpture, painting, and logos, and graphic design, concentrating on curves, forms, patterns, shapes, and spaces. All of this will be used to display graphic elements after they have been processed for a visual representation of feelings and messages in graphic design software.
The course in graphic design lets you understand and learn how Adobe Photoshop works in a challenging yet fantastic environment. This curriculum explores the use of words, form, textures, shapes, sizes, and colours to express ideas and images to create a new concept. Graphic design is not only about layout and typography in a common misconception, but also more about principles of visual significance.
Graphic design can make a global company more successful by making communication informative, appealing, and capable of captivating the public. Companies' graphic design can easily use it to identify (or break down) their brands, raise sales, increase web traffic, or promote their website services and products to convey complex data directly to readers.
You must develop a range of technical skills to develop emerging technology, combine existing technologies, and investigate traditional methods for producing innovative outputs. You will make your business portfolio central to your professional success during the course.
Web Design
Accessible website design is, by far, the strongest approach to website design. This is a fact confirmed by a variety of studies and focus groups. Simplifying your website design will make a difference between success and failure on the site of your company!
You may have heard the term 'work smarter, not harder.' Open website design is a better strategy for building a company's website. Not only does a simple, organised and streamlined website take less time to build, it can also optimise your conversions!
What is the Web Design Course at Blue Sky Graphics?
The web design course enables you to learn advanced creative techniques and methods for designing new websites and transforming existing websites to explore the layout, visual appearance, and usability of a website.
You will be taught in a variety of main fields, including web design, graphic design, colour theory, design codes, web interface design, homepages, and web pages. It's all achieved through a variety of building software applications such as Photoshop, Illustrator, WordPress, or Elementor — a drag-and-drop page builder plugin that replaces the traditional WordPress editor with a live front-end editor to make complex visual layouts easier.
Please note that students need a domain and a hosting web system (if necessary, we will support you) so that they can apply the techniques learned directly during the course.
You will need specialised knowledge of graphic design software as a basis for mastering CSS and writing web pages in a mix of codes. Many web design students seem to already have advanced knowledge in graphic design. It's because web design is tough to know without knowing the basic principles of graphic design.
Upon completion of the web design course, you can create your portfolio!