Graphic Design and Web Design Courses in Dudley
Graphic design is a strategic art which utilises many disciplines to communicate to a group of persons a specific message or a piece of information. The word graphics design is also called visual or communications design. Often a graphic designer and a customer are involved in the creative process. To achieve the final result, the designer may use the various skills of topography, pictures, words, visual arts, and page layout.
The designer arranges various design elements on different media, such as websites, posters, or packages, with the help of multiple graphics software programs such as:
1. Adobe Illustrator
2. Adobe Photoshop
3. Adobe InDesign
At Blue Sky Graphics, you will learn how to operate the world of Adobe in our graphic design course via one-to-one lessons.
The field of graphic design is vast. There are usually three types of designers – print, web, and broadcast. The print consists of: logo, packaging, pictures, publishing, and layouts, etc. The web includes website/internet, and programming. Broadcasting involves film and animation etc.
Online Course on Graphic Design
Our training is structured to suit beginners, intermediates, or those who want to improve their existing skills. The course in graphic design focuses on corporate branding, logos, drawing, illustration, and advertisement. In this course, we only use the Adobe software. The Cloud is a collection of over twenty mobile and web applications comprising hardware, architecture, video, internet, UX, etc. Our program teaches design and runs several Adobe modules, including Photoshop, Illustrator, and InDesign.
Why is the Adobe Software Essential for Graphic Designers?
For the development and learning of an individual Adobe Creative Cloud offers any tool an illustrator, artist, and web designer or filmmaker uses in digital media. This course begins with a section covering a brief overview and a new context of communication relating to the interaction with peers and customers and the relevant technologies and materials related to communication. This leads to a vast field of graphic design to create a concrete language of design and to find inspiration for the development of the student.
Adobe Photoshop
Photoshop has been a favourite tool for graphic designers and photographers since its inception. The versatile tool for visual editing and the innovative variety of filters and effects make it a "go-to" app for talented artists around the world. This course will let you know why the creative world of the printing industry is focused on Photoshop. From banners to outstanding book & magazine covers, impressive logos to eye-catching icons, Photoshop keeps the creative world moving for graphic designers.
Adobe Illustrator
In this design course, Adobe Illustrator is used for its distinctive style, ranging from corporate logos to detailed drawings to animated designs. It can print layouts, create amazing website graphics, and give users complete control over typographies.
Adobe Illustrator is a designer vector that graphic designers around the globe use in creating and editing graphics by various designers such as graphic designers, artists in post-production, textile designers, fashion designers, motion graphic artists, etc.
We will provide students with all the skills necessary to make the creative vision a reality and make use of the design talents. You will learn how to create an extensive range of graphics with Adobe Illustrator. The large collection of instruments and features from Adobe Illustrator will teach from the design of logos to the tracing of complex images.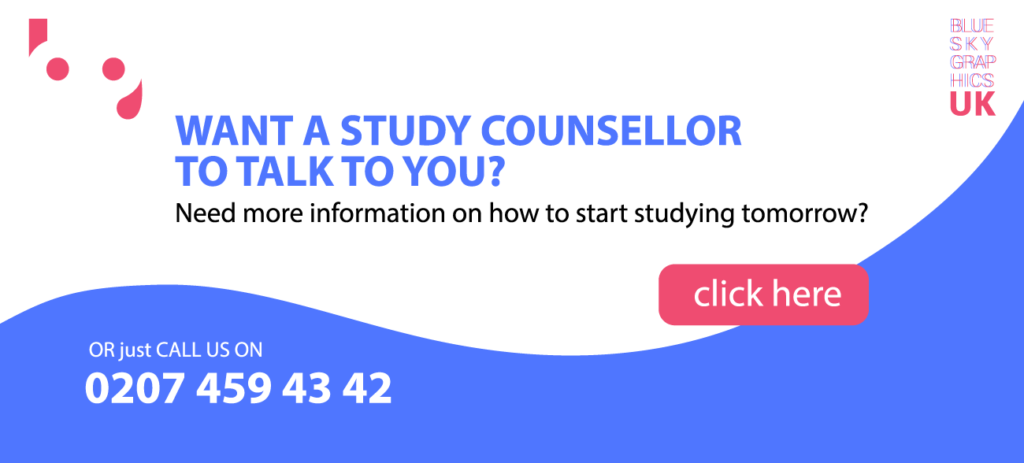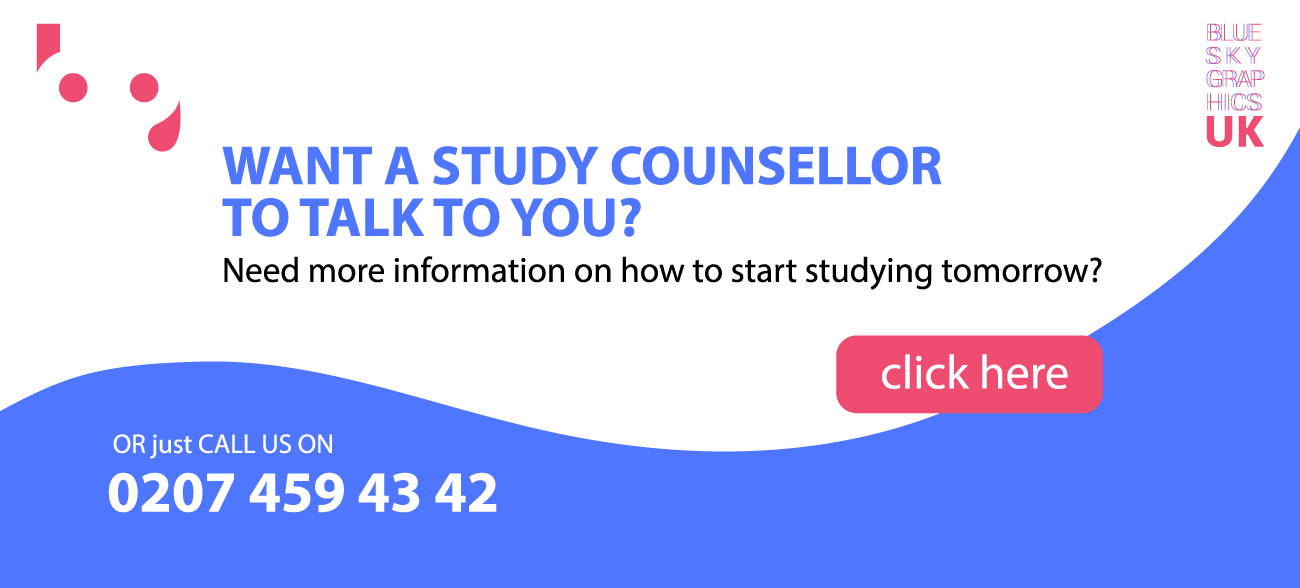 Adobe InDesign
InDesign is the market leader in desktop publishing. InDesign was the first program to work with the transparency of objects. It is a graphic design platform where you can edit text and design and release a wide variety of documents for various design professionals in print, online, and on mobile devices. Precise control of typography, integrated imaginative devices, and a built-in design environment allow you to create faster and more efficient sensational pages.
Job Prospects
Many talented people choose graphic design as their career and are therefore expecting intensive competition from graphic designers during job hunting.
A graphic designer's complete duties can be summed up as follows:
1. Meet the client for a project
2. Using Adobe Creative Cloud to create designs and photographs
3. Create logos for identity brands and provide a compact message
4. Design and selection of the right theme
5. Presentation of design templates to clients
Graphic design is an essential factor of brochures and logos for the promotion and sale of products. Visual artists also work closely with people in advertisement and publicity, public relations, and marketing. In addition, designers focus on a specific segment or customer class. Some artists, for example, produce illustrations for books, while others will focus on the visual designs for book jackets.
Graphic designers must be up-to-date on computer and software technologies to remain competitive.
Some people with a graphic design background can choose to be secondary school teachers and teach at design schools, colleges, and universities.
How Much Money can Graphic Designers Make?
Starting salaries for junior graphic designers range from £15,000 to £19,000. Within two or three years, you can make progress from the junior graphic designer to senior, the first few positions being stepping-stones. Networking and contacts are important at this stage.
Once you've gained some experience, salaries can go up to £27,000. You should expect £25,000 to £35,000 at the intermediate level.
Salaries range from £ 35,000 and £55,000 for senior designers or creative designers. A creative director can make an extra £60,000. After three to five years, successful designers can apply for a senior designer position. In large design partnerships, promotion from designers to management positions, such as studio manager or creative director, may be achieved.
As a freelancer, you can earn between £200 and £400 a day of the experience. Once you have an excellent track record and recommendations, you will be able to charge more.
Career development generally depends on frequent work movements to expand your experience and develop your portfolio. You will need to think about career movements strategically and consider opportunities for development within each role.
Salaries differ depending on the job market, place, and the background and reputation. Currently, the highest paying jobs are in London and other big cities.
Working Hours for Graphic Designers
Working times are typically 37 hours a week and usually flexible around beginning and finishing times. If deadlines approach, you will probably have to work extra hours.
There are, but it may be hard to find part-time work opportunities. For your self-employment, you will need years of experience and professional contacts.
Web Design
Are you interested in the world of web design – creating websites and managing user interface? If yes, then learn all about web design today with us! The Web design course focuses on building, designing, and implementing graphics for a range of websites. You learn how to work with the graphic design, the colour philosophy, homepages as well as internal pages using WordPress, Elementor and Adobe XD.
However, before taking this course, graphic design training is needed, since web design studies are relatively difficult without understanding the main principles of graphic design.
Web Designer vs. Web Developer
A web designer makes the website look pretty amazing. They focus on the style and overall feel of the page, using software like Photoshop to customise the visual elements of the website. They also use HTML and CSS (Cascading Style Sheets) codes to create their designs.
Web Developers, on the other hand, take the design of the website and make the website work. To bring the design files to life, web developers use HTML, CSS, and PHP, and other programming languages.
Small and medium-sized businesses searching for a website or a redesign of their current website may be confused by the blurred lines surrounding the words "Web Design" and "Web Development." While there are individuals who can do both, many businesses have dedicated designers who create a website model and then turn over the design files to a programmer who completes the creation.