Graphic Design Courses in Bristol
Graphic design is a method of combining art and technology to convey concepts. There is respect everywhere for the art of graphic design. Images on signs, standees, canvases etc. can be seen everywhere. If a person is born with the creative mind then the best option for the future is to pursue graphic design. Graphic design is an integral aspect of virtually every company which requires the combination of art and engineering. A good graphic designer needs to have a solid, intuitive sense of style with outstanding leadership skills.
Blue Sky Graphics is the perfect place to kick-start your career as a graphic designer!
What is Adobe Software?
We use Adobe software for teaching our students the desired course so it's important to know a little something about this app. Adobe Creative Cloud is the latest version (2020) and is defined as a set of user services and computing applications that allow users who usually pay to access advanced software collections typically for graphic design, web design and creation, photo processing and video editing purposes.
Adobe's CC subscription software is different in the way it is set up because it is cloud-based, meaning that users can access and transfer files and photos through cloud storage and their local device. Creative Cloud is a series of desktop items that users access and install on a local device or computer.
What is Adobe Illustrator?
Adobe Illustrator is a software program that uses the Windows or MacOS computer to create drawings, illustrations and artworks. It is now included in the Adobe Creative Cloud. The Illustrator has been used worldwide for the creation of high-quality artworks by graphic designers, web designers, visual artists and illustrators. The Illustrator has several advanced drawing tools which can reduce the time it takes for illustrations to be made.
Uses of Adobe Illustrator
Illustrator allows a user to import and use an image as a guide for tracing an object in the image. It is ideal for re-colouring or making a photographic look. Illustrator also allows text to be manipulated in several ways, making it a useful device for postcards, posters and other graphic projects using text and pictures together.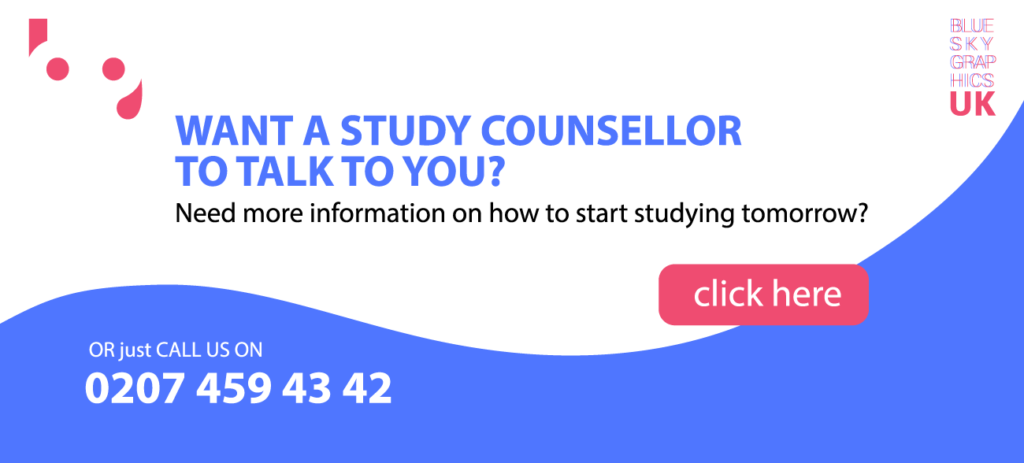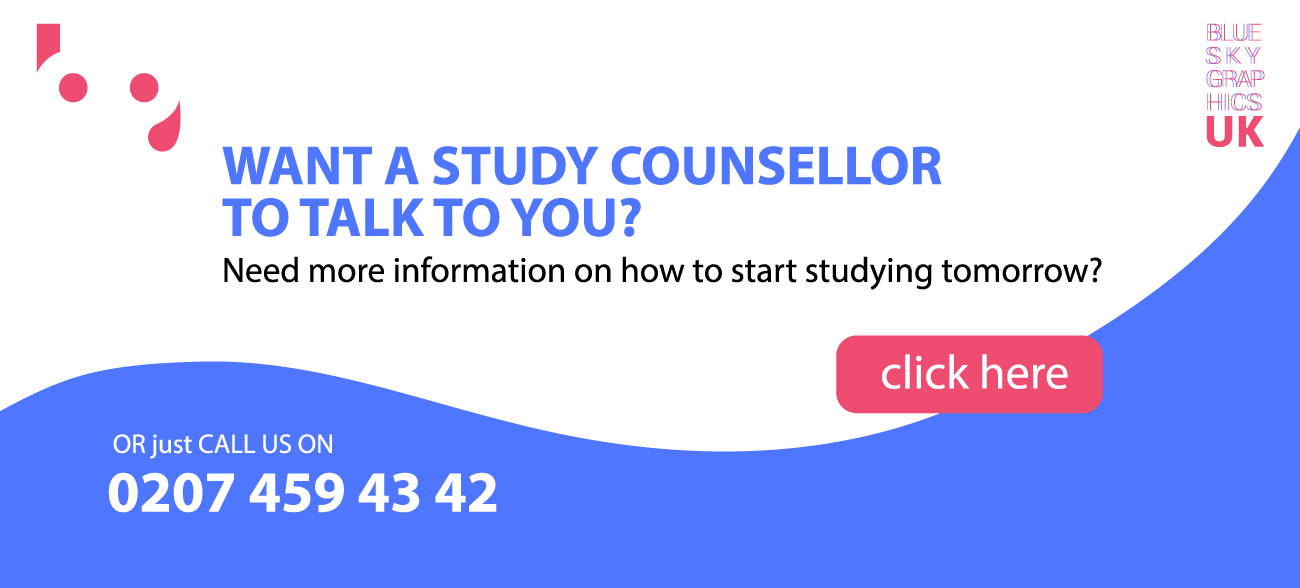 Illustrator is particularly beneficial for artists making logos because of the ability to position the text around a curve. Illustrator is also used to build mock-ups that display how the site looks when it's done and generate icons used on smartphones or websites.
Some of the most valuable aspects of Adobe Illustrator are that the accuracy of the artwork produced using Illustrator is independent of the resolution it appears at. This means you can expand or reduce an image produced in Illustrator without losing image quality. This is a characteristic of vector artwork, which uses mathematical relationships in defining lines, arcs, and other parts of an illustrator.
Graphic Designer Jobs
The scope is far from limited for a graphic designer. Graphic design jobs occupy the creative spectrum at both ends, some of which are discussed below!
Art Directors
Art designers are responsible for a creative team that creates artwork for display in magazines, on television, on advertisements, on the internet or on products. Art directors play a significant role in a project's production by making decisions on the project's visual elements and providing the final say on the selection of models, props, colours, and other elements.
Brand Identity Designer
The visual elements of a company or an agency logo or identity are addressed in brand identity design. The graphic element reflecting how a company wants to be viewed is a brand identity design; it is the graphic identity of the business, and it is how a business communicates its 'name.'
Web Designer
Web designers have the job of developing a website's look and feel by selecting the theme and designing beautiful icons, photographs and other visual features and applying them to the pages of the website. Web designers also create and build a website's navigation tools. As a web designer, you can determine what content is on a web page, where items are put, and how aesthetics and consistency are preserved from screen to screen.
Career opportunities for graphic designers

Layout logo design, 3D animation, business card design is all part of that vast field. It is seen as an ever-expanding field with many opportunities for future success and benefit. A trained graphic designer delivers a creative output that gives a professional job an extra shine.
Due to effective advertising, the need for graphic designers is rising day by day. Including clothing designs to labels and logos all needs a master of graphic design. Online graphic design courses have given people the convenience of learning a highly demanding and lucrative sector.
Graphic design is widely used in magazines to attract people towards a specific product. An excellent visual designer has the skills that create a luxurious, attractive model. Blue sky graphics is a name in this regard that is known for producing dexterous designers.
After online graphic design classes, participants can meet the needs of the online market as a graphic designer to interact and to produce images and typographies.
Exploring The World Of Graphic Designer Jobs

Graphic designer job is a perfect opportunity to earn more money by utilizing your artistic talents. Many of the people who work in this career have the freedom to plan their own hours to suit the lifestyle they want. If you choose this career as a freelance career, you will have to spend a considerable amount of your time advertising your services. At Blue Sky Graphics' online graphic design courses in Bristol, you are going to learn this factor in great detail.
In general, web designers are hired to design corporate images. Businesses need to have a unique and recognizable logo when starting up to be associated with their product. As a graphic designer, you can be employed on a stand-alone basis to create the emblem and collaborate for the client before the final picture is determined.
In addition to logo design, graphic designers often create photographs for advertisements, business cards, brochures and other marketing products. As a freelancer, you will be recruited on a particular assignment and you will be charged a defined fee. You may be hired in the future if the employer enjoys working with you.
The explanation why certain people prefer to work as independent web designers as opposed to in-house web designers is that it allows them more flexibility. When designing from your screen, you will spend more time at home with your family. Some citizens also plan to operate both in-house jobs and self-employed roles to earn extra money on the hand.
If you take a job as a web designer, you can expect to work with the company's art designers, coordinators and product managers. Since most of your jobs are likely to have to do with logo design and store front ads, you may end up with more unique work. Some of the most unusual designs had to do with book covers, furniture, CD covers and DVD covers.
Depending about how good you are at operating about your machine, you might get a position in this field without experience. While some people don't have any training at all, others go to technical schools and take college classes. If you're searching for an in-house position in this field, it's a smart idea to have a couple courses under your belt that you can put on your portfolio.
One of the most important things you can do to prepare yourself for the work of graphic designers is to work and study in this field. New software comes out all the time, and it is your responsibility to know how to use it. The more software you know, the more companies will be interested in hiring you to work for them.
Entry Level Graphic Design Jobs
After completing these courses and earning a Bachelor's degree in one or more of these fields, a student would then be eligible to work as an assistant in that specific department or for a position requiring only technical skills. After working as one of these things, a serious pursuer of these positions could then complete a 2-year or 3-year program to learn more about technical requirements. As a self-employed person, you can choose to work on your own and choose and choose your clients. Some people quit working with others and switch towards freelance because it requires time to create a portfolio of work to reveal.
Working Your Way Up
Most of those who enter an entry level or have previously been self-employed will need about 3 years of work experience before moving to higher positions. Some designers choose to leave the field to teach graphic design at colleges and universities. If a designer wants to continue in this artistic area, he may be elevated to Chief Artist, Technical or Art Director or Supervisor. Opening your own firm helps you avoid looking for graphic design job openings, or you could choose to specialize in just one area. Don't expect to start at the top with graphic design jobs at the entry level. Be willing to take up small jobs and work for others to increase your portfolio. Once you have a portfolio with a variety of work examples, you can show others that you can start to expand and increase your pay or make freelance preparations.
Types Of Graphic Design Fields You Can Work In After A Course At Blue Sky Graphics
Graphic design utilizes graphic designs to solve challenges and to express ideas through typography, animation, colour and shape. There is no way to do it, so that's why there are many styles of graphic design, each with its own specialty field.
Although they often overlap, each kind of graphic design requires a specific set of skills and design techniques. Some designers specialize on one type; others work on a range of connected, identical styles. Nevertheless, since the market is continually evolving, designers must be adaptable and lifetime learners so that they can change or incorporate specializations during their careers.
Whether you're an inspiring designer or looking for design services for your business, understanding the eight types of graphic design will help you find the right job skills.
Visual identity graphic design
A brand is a relationship between a company or organization and its audience. Brand identification is how an individual expresses its style, language and meaning, as well as its thoughts, feelings and experiences. Visual identity graphic design is precisely this: visual elements of the identity of a brand that act as the face of a brand to communicate those intangible qualities through images, shapes and colours.
Designers specialising in visual identity graphic design work with brand stakeholders to create assets such as logos, typography, colour palettes and image libraries that represent the personality of a brand. In addition to standard business cards and corporate stationary cards, designers often develop a set of visual brand guidelines (style guides) that describe best practices and provide examples of visual branding applied across different media. Such standards also maintain the integrity of products in potential implementations.
Visual identity design is the commonest of designs. Visual identity graphic designers must have general knowledge of all types of graphic design in order to create design elements that are appropriate across all visual media. They also need excellent communication, conceptual and creative skills and a passion for research.
Marketing & advertising graphic design
When people think of graphic design, they think of designs for marketing and advertising.
Companies rely on successful marketing efforts to tap into the decision-making process of their target audience. Great marketing engages people on the basis of their desires, needs, awareness and satisfaction with the product, service or brand. Since people will always find visual content more attractive, graphic design helps organizations to promote and communicate more effectively.
Communications consultants collaborate with company owners, executives, administrators or communication experts to build marketing campaign tools. They could work on their own or as part of an in-house or creative team. Designers can specialize in a specific type of media (e.g. vehicle wraps or magazine ads) or create a wide range of print, digital and other collateral. Although historically print-based, this style of design has evolved to involve more digital properties , especially for use in web marketing and digital ads.
Marketing designers need excellent communication, problem-solving and time-management skills. In addition to being competent in a number of graphic design, layout and presentation applications, they must also be familiar with print and online production environments. Entry-level positions in this field are a great way for new designers to learn processes and acquire valuable skills and experience.
User interface graphic design
The user interface (UI) is the way a user communicates with a computer or program. UI design is the practice of developing interfaces that allow them easier to navigate and have user-friendly experience. After completing our online graphic design course, you can benefit from our web design and UX UI design online course in Bristol.
The UI includes all the things a user interacts with — screen, keyboard, and mouse — but in the context of graphic design, the UI design focuses on the user's visual experience and the design of on-screen graphic elements such as buttons, menus, micro-interactions, and more. It is the responsibility of the UI designer to combine aesthetic appeal with technological functionality.
UI designers are specialized in desktop apps, mobile apps, web apps and games. They work closely with UX (user experience) designers (who determine how the app works) and UI developers (who write code to make the app work).
UI designers must be team members backed with both strong visual design expertise and an outstanding knowledge of the fundamentals of UI / UX, digital design and web creation. In addition to graphics applications, knowledge of programming languages such as HTML , CSS and JavaScript is required.
4. Publication graphic design
Publications are long-form items that connect with the public via public dissemination. Traditionally, they were a print tool. Publication design is a typical style of design — think novels, journals, magazines, and catalogues. However, there has recently been a significant increase in digital publishing.
Graphic designers specialized in publications collaborate with editors and distributors to create formats of specifically chosen typography and associated artwork, including images, animations and illustrations. Publication designers may work as freelancers, as members of creative agencies, or in-house as part of a publishing company.
Publication designers must have excellent communication, layout and organizational skills. In addition to their expertise in graphic design, they need to understand colour management, printing and digital publishing.
Packaging graphic design
Most products require some form of packaging to protect and prepare for storage, distribution and sale. But packaging design can also communicate directly to consumers, making it an extremely valuable marketing tool. Every box, bottle, and bag, can, container, or canister is a chance to tell the story of a brand.
Packaging designers create concepts, develop mock-ups and create ready-to-print product files. This requires an expert knowledge of printing processes and a strong understanding of industrial design and manufacturing. Since packaging design involves so many areas, it is not rare for designers to find themselves producing certain materials for a company, such as art, graphics and visual identification.
Packaging manufacturers can be jack-of-all-trades or specialize in a particular form of packaging (such as labels or cans) or in a specific sector (such as food or children's toys). In addition to a good working knowledge of print and product design, their research includes top-notch analytical and problem-solving abilities. They need to be flexible in order to meet the needs of customers, marketers and manufacturers and to be aware of current trends.
Motion graphic design
Simply put, motion graphics are graphics in motion. This can involve animation, music, typography, graphics, video and other effects that are used in electronic media, television and film. The media's influence has grown in recent years as technology has advanced and digital content has been the ruler.
"Motion graphics designer" is a new specialty for designers. Formally intended for television and film, technical advancements have shortened processing time and prices, rendering media more available and affordable. Motion graphics is now one of the newest design types and can be found across all digital platforms, creating all sorts of new areas and opportunities. Motion graphic designers begin by creating storyboards and then bring their designs to life through animation, film and traditional art. Depending on the business, good knowledge of communication, coding and 3D modelling may be classified properties.
Environmental graphic design
Environmental graphic design visually links people to places to improve their overall experience by making spaces more memorable, interesting, informative or easier to navigate. Environmental design is a broad type of design, and here are some examples:
Wayfinding is a specific type of environmental graphic design that consists of strategic signs, landmarks and visual cues that help people identify where they are and where they need to go so that they can get there without confusion.
Environmental graphic design is a multidisciplinary discipline that incorporates visual, architecture, outdoor, landscape and industrial design. Designers partner with professionals in each of these areas to prepare and execute their projects. As a consequence, artists seem to have expertise and practice in both web design and architecture. We ought to be acquainted with urban design principles and to be able to interpret and draw architectural designs.
Traditionally, environmental graphic design has created static images, but digital immersive displays continue to increase in prominence as a way of providing a more stimulating experience.
Art and illustration for graphic design
Graphic art and illustration are frequently considered to be the same as graphic design, but each is somewhat special. Designers develop designs to interact and overcome challenges, visual designers and illustrators produce unique pieces of art. Their work takes on a variety of aspects, from fine art to lighting to storytelling.
Although graphic art and illustration are not technically graphic design types, so much is created for commercial use within the context of graphic design that you can't talk about one without the other.
Graphic designers utilize any mix of tools and methods to produce their work, working with authors, publishers, executives, advertisers and creative directors in all styles of graphic design. They often have a foundation in fine arts, animation or architecture. Overlapping skills and applications make it possible to find graphic designers who also work as graphic artists and illustrators (and vice versa).
Use the right types of graphic design for the job
Graphic design is a growing field, and the demand for specialized and skilled designers is on the rise. If you're looking for the right person to take on a design job, knowing the different types of graphic design will help you identify the specialist you need.
Logo Design in Graphic Design:
A considerable portion of graphic design revolves around 'Logo design' as logos create the identity of a company. We at Blue Sky Graphics are here to teach you the finest logo graphic design in Bristol, all from the comfort of your home.
Your business wants a new logo design; you 're definitely going to consider your choices. Do you have a completely different logo or do you tweak the logo design that you already have? Either way, you may be wondering: what makes a perfect logo design? So how are you creating a logo that catches the nature of a company, individual or brand?
We 're here to address all your burning questions regarding logo design.
Adobe Programs in Logo Design:
Photoshop is a highly revered program to create professional logos for companies. Apart from Photoshop; InDesign and Illustrator are also of great importance in the graphic design world. Blue Sky Graphics' online graphic design course in Bristol covers all three software in a one-to-one setting to make sure the person enrolled in our courses is well acquainted in Photoshop, InDesign and Illustrator programs as without these three software; you cannot expect to professionally create images and manipulate them.
For a designer to work without tools is something unimaginable and a person claiming to be a designer who has no knowledge of Adobe programs is unimaginable too since these programs are the base of graphic and web design. 
You cannot expect to learn web design programs such as WordPress, Elementor and Adobe XD without studying graphic design and its programs prior. This is the reason Blue Sky Graphics' syllabus in online courses constitutes graphic design and its software first and then focuses on web design and UX UI design for those that want to increase their expertise.
Why is logo design important?
Your logo is the first point of communication with the outside world for you or your company. If people connect to your branding, the likelihood is that they will be more open to whatever they are offered. Great logo design requires a complex mix of design skills, creative theory and skilful application.
Any artist who is worth their salt will produce a fit-for – purpose logo, but actually learning all facets of the art requires time. Of course, logo design is just one small subset of branding, but the logo or brand name remains the centrepiece of most branding schemes. And we all know that it's often the part of a new identity that's most popular among the public.
Top 10 golden rules of logo design
When you think of a person who has had an impact on your life, it's almost certain that you can see what he or she looks like. And so it's with the brands that we often buy from. We can quickly imagine the emblem only by talking of our history with the commodity, organization or service.
Once there were only a handful of companies operating within a particular market or niche, there might now be hundreds, perhaps thousands, all competing for attention, all wanting us to look at them first. This creates an increasing need for brands to visually differentiate themselves so that they are not confused with competitors. This differentiation is achieved through the design of brand identity – a range of elements that all work together to create a distinctive image in our minds. Depending on the company, the identity may include uniforms, vehicle graphics, business cards, product packaging, photographic style, coffee mugs, billboard advertising and a number of other items, right down to the choice of font on the website.
It's important to remember that when we look at something, we don't read it first. We see colour before anything else, and if that's enough to hold our attention, we'll read. And, in any situation, irrespective of the product, the logo is a small yet important element in the identity of the brand. Our task as designers is to distil the meaning of a company into the shape and colour that is most likely to endure, as visual presentation plays a vital role in creating a bond in our minds between what we encounter and who we encounter (company) with. Across several respects, the business emblem is identical to the expressions of our loved ones.
When the right logo is aligned with an excellent product and is in place for a considerable amount of time, it can eventually become a priceless asset for any company. The Nike swoosh, McDonald's golden arches, the Michelin man, Mercedes' three-pointed star, the Wool mark symbol – these are just a few of the more prominent examples. But in addition to their pervasive existence, how can you give the mark the greatest chance to reach a comparable status? There are common features of any good logo project, and I've highlighted some of them here to help enhance the consistency of the marks you make.
01. Lay the groundwork
One of the most fascinating aspects about becoming a designer is that you experience different stuff for each new project. Each customer is special, so often in the same industry, people perform their work in a number of ways.
To make it easier to reach a consensus on your design idea, you need to ask your client the right questions from the outset: why are you here? What are you doing, and how are you doing it? What makes you different from that? Who the hell are you here for? What do you value most of all? These questions may seem quite straightforward, but they may be challenging to answer, and they will lead to further questions about the business of your clients. What you discover at this stage of the project will help determine the strongest possible direction of design.
Treasure your sketchpad
Using a sketchpad is a opportunity to relieve our eyes from the glare of vividly coloured pixels that appear to overtake our lives. Even most significantly, capturing various concept concepts will be a lot easier because there isn't a physical screen in our hands and minds. So if you wake up at night with an idea that you don't want to lose, the pen and paper on your bed is the ideal way to remember. Sketching always allows it easy to place forms precisely where you like them – there will still be room to digitize the drawings later. When describing design ideas to clients before digitizing a mark, it may be helpful to share a sketch or two, making it easier for them to visualize the result without distracting from the typefaces and colours. Don't share too much, though – just the best ideas.
Work in black and white
Leaving colour right near the end lets you keep your mind on the fundamentals of the design rather than on anything that's far harder to alter. A bad design can't be saved by an attractive contrast, but a strong design would always be nice irrespective of hue. Imagine a well-recognized icon. Just think of it now. It's the shape we recall in front of the palette. It's the lines, the shapes, the idea, whether it's an apple bite, three parallel stripes, four horizontal circles, or something else.
Keep it appropriate
A symbol must be important to the concepts and events it reflects. The sophisticated typeface is better appropriate to a high-end restaurant than a school. A palette of pink and yellow fluorescents does not support your post to attract male pensioners.
Crafting a symbol that shows a similarity to a swastika, irrespective of the business, is not going to succeed. You learn all these stuff. They 're clear to you. Yet it's moving a bit further. The more acceptable the reasoning for a specific product, the simpler it is to market the project to a customer. And that may also be the most difficult aspect of a mission. Designers are not about building. They're going, too.
Aim for easy recall
Simplicity increases visibility, particularly because too many companies fight for our attention. You want to give audiences a chance to remember a mark after a brief look, so that's not realistic for an excessively complex interface. A trademark must be conceptualized – have a clear 'plot' – and must, in most instances, be uncomplicated in nature. That is how it has to function in a range of sizes and implementations, from a website icon in the search bar to a building signage.
Strive for difference
When the consumers' rivals are also utilizing a similar typographic template, or a palette of the same sort, or a mark on the left side of the brand name, do something new. It offers you the ideal chance to set your clients apart rather than mix them in.
Yet that much competition in the industry doesn't automatically mean that the work has been harder, as it takes a daring customer to defy the tide. By displaying your creativity in your portfolio, you 're on the way to draw the kind of customer you desire.
Consider the broader identity
It's rare to see a logo in isolation, on its own, without a website or business card context, or a drink menu or an app icon. That's why a client presentation needs to include a variety of relevant touchpoints to show how a logo appears when viewed by potential customers. It's kind of like when you're stuck in a rut – it can help you step back, look at a larger picture, see where you are, what you're surrounded by. In terms of architecture, the broader image is every possible object on which the company logo may appear. Yet also remember how identification functions when the emblem is not seen, and while significant, the icon can only have an identification so far. One way to achieve coherent visuals is to create a customized typeface that is not only used in the logo, but is also seen in the marketing headlines.
Don't be too literal
A logo doesn't have to show what the company does, in fact, it's better if it doesn't, because the more abstract the mark, the more durable it can become. Historically, if it was a family-run enterprise, you 'd display the business, or maybe a heraldic crest, but symbols don't indicate what you're doing. Instead, they 're making it obvious that you are. The meaning in the eyes of the public is then added when associations can be formed between what the company does and the shape and colour of its mark.
Remember symbols aren't essential
A custom wordmark often does a job , especially if the company name is unique, such as Google, Mobil, or Pirelli. Yet the edition of the emblem, which fits in tiny spaces, can also support. It may be as basic as deleting a letter from the name by use the same colour, or that could have a icon that can be seen as a secondary branding feature (first wordmark, second icon) instead of a logo lock where all parts are displayed side by side. Don't be tempted to overdo the design flair simply because the focus is on the letters. Legibility is the key to any wordmark, and your presentations should show how your designs work in all sizes, large and small.
Make people smile
Injecting some wit into your job will not only make your job more fun, but it can also help your client to be more successful. It's not going to be appropriate for every profession, such as arms manufacturers and tobacco companies, but whether you choose to work with those companies is something else. Less contentious law and financial sectors are filled with companies identified by stuffy and sterile branding, putting some sense of humour in the identity of such clients is one way to separate them.
In Conclusion:
As the above text is enough proof, graphic design is not a field to be taken lightly, it has great scope and is progressing day by day. You mustn't become scared to step in this field because if you have the dedication and will to become a designer, our online graphic design courses right here in Bristol will help you become a star in field and that is a Blue Sky Graphics guarantee! So stop wasting your time and sign up to Blue Sky Graphics online courses right here in Bristol to make your way in this comprehensive field.