Graphic Design Courses in Belfast
For any business and organisation, graphic designers have become a necessity because they play a major role in advertising and selling their products. Graphic design practitioners work in many fields but mainly in the mass media or art industry, in particular in advertising, printing and logo branding. They also select the headlines, headings and text type, font, size, colour, and line length. The graphic designers also decide how photos and text on a print or webpage should go together. They create aesthetic graphics and effectively convey information to the public and promote complex concepts, but this cannot be achieved without basic design knowledge.
Importance of Learning Online
Our online courses have made students more open to attend their favourite lessons at home. One of the key advantages of taking online courses is that it saves time whereas in school or college, you might find it difficult to spare time from your busy schedule in order to stick to a fixed timetable.
Skills continue to be developed and constantly improved, with the innovations continually being applied in the industry. As a result, online graphic design courses are becoming increasingly popular not only among students but also among experienced designers, who need to refresh their knowledge and skills to keep up with the growing technical developments covered by the graphic design courses of today.
One-to-One Class System
Graphic design from home (one-to-one tutorials or online courses), the office, or any flexible environment of your choosing are just a few reasons why online learning is not only simple and versatile, but also very economical.
We have been in service for more than 10 years and our proven technology works well!
Adobe Software
Learning and understanding Adobe Creative Cloud is critical, because it houses many of the tools needed by digital media by the illustrator, photographer and graphic designer.
Posters, labels, and blogs – all web projects start with Adobe Photoshop. You can combine images and text to create new artefacts. The new Lens Blur algorithm uses your computer's graphics card (GPU) for Photoshop applications to create blurred edges of objects in front of the focal plane, a more natural bokeh look, precise colour handling for CMYK and LAB colour modes and more vibrant specular highlights in your images. You'll learn how to do all of that with us!
Why Do You Need a Portfolio?
Graphic design is a competitive sector. It is hard to get the best customers and getting a foothold for your product or service as a successful new competitor can be even more difficult.
Whether you are a freelancer or you are searching for new career opportunities in this field, it is important to have a cutting-edge online portfolio to stand out from crowd.
If you are looking for a career as a photographer, blogger, editor, or developer, one thing's for sure – the secret to a first impression knockout is a powerful portfolio that highlights your achievements. To increase your chances of standing out from your peers, you need an impressive digital portfolio that can highlight your competencies and achievements. It will help you land your dream job or get higher paying customers.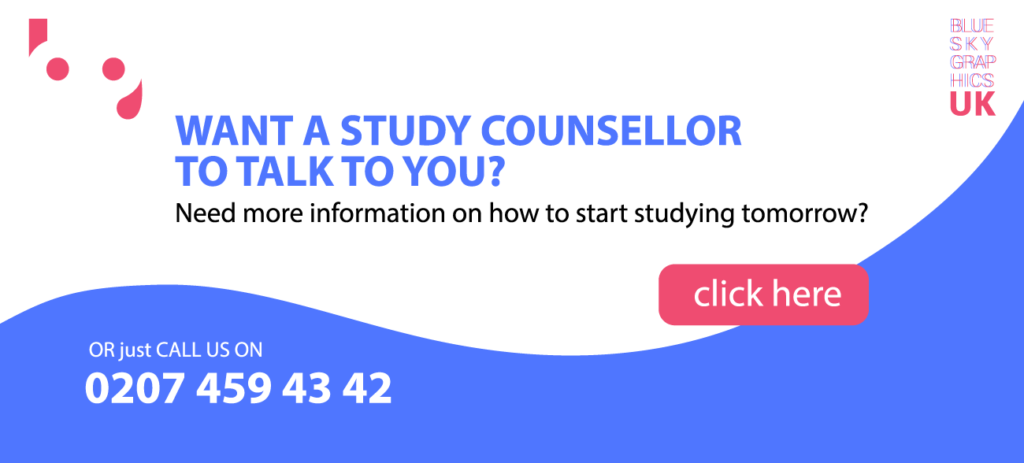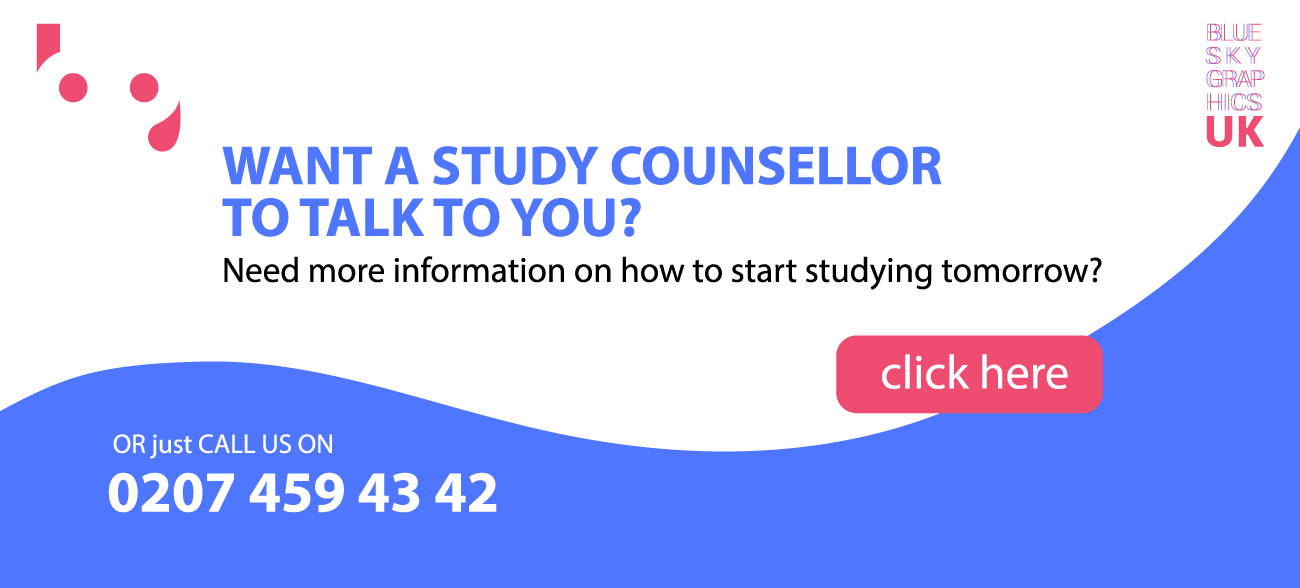 Portfolio Essentials
Can't decide what to add in your portfolio to impress your clients? Luckily, our courses cover the aspect of creating a portfolio and we can help you some more if you follow these tips!
Only Add Your Best Work
Use a critical eye when determining what to include in your portfolio. Quality over quantity is important here, so get away from feeling like you need to include everything that you have ever made. Think of yourself as a storyteller or curator who narrates your work. You want to attract your ideal customers too, so keep this in mind when picking your work. You will also want to ensure the work is up to date and new. Potential clients want to see new work, so keep updating and editing regularly as you advance in your career.
Show your talent fully
Make sure the presentation is balanced so that the full spectrum of your skills is on show. This can involve making use of personal projects or creative work that can help you channel the sort of client you have always dreamed of. If all the work in your portfolio tends to be too similar, customers may feel your imagination is limited and you're bound to only one form of project or aesthetics.
Look at the Bigger Picture
It's important to always keep the bigger picture in mind when creating a portfolio. This will help you understand if you don't have the best overall variety and whether the presented work fits into the image of the brand that you make. You may also want to think about the flow of the portfolio and how it appears to potential buyers to order your work, as well as whether the projects are straightforward on their own or could be enhanced by adding brief text descriptions.
Tips to Improve your Photoshop Skills
Photoshop is an excellent graphic design tool, but novice artists always have a lot to know, and for those with experience, there is still much more to practise. If you are currently working as a designer and looking to improve your skills, you will probably find that time is a major constraint on improving your abilities.
If so, you will need to develop a plan to improve your skills step-by-step in the time you have available. When you're an up-and-coming artist, you may have no idea where to start to reach the degree of popularity of some of the Photoshop masters that we see online.
We teach you the use of Adobe software (Photoshop, Illustrator, and InDesign) in detail, and if you are in Belfast, you can easily sign up for these courses and start learning!
Experiment
The only way to learn something else is to see it for yourself. While it would be incredibly useful to follow the videos, you can always take the time to test yourself and see what you can do. You can still incorporate the videos you have learned, or even play with stuff with which you are not comfortable. Photoshop has so many roles, functionality, and configurations that you just need to learn them to appreciate their value.
Free type of innovation will free up your imagination and help you feel more confident with Photoshop. To be able to bring the lessons you know from others into action for real-world situations, you may need to be able to do some experimenting and adaptation. There may be some guides that tell you just what you need to learn, but they're most likely to show you the ability or method that can be used on your ventures, so you'll need to change it to suit your own needs.
When working with experimentation, find something that works best for you to learn new things.
Start with the basics
There's so much to know with Photoshop and so many options that it's important to get a good grasp of the basics and the essentials before you attempt to push too fast. Like something else, the basis of your skills of Photoshop is key to the final product. If you're young, instead of having to follow up with advanced lessons, take some time to get acquainted with the basics before anything else.
Photoshop or Design Blogs
If you're trying to improve your skills with Photoshop, blogging on the subject will help you stay active in your pursuits and will force you to continue learning. Working on your blog's content would be an excellent educational experience. Not all forums are run by professionals – most blog followers love watching a writer who is growing along the way, and all of the followers will encounter similar circumstances of their learning.
When you have built your skills to some degree, you will want to see how to write for other design sites. Instead of getting a connexion back to your site, all of the larger bloggers paying authors and blogs of all sizes are open to free guest posts. Although writing on your blog would allow you to focus on learning whatever skills you want, writing for others will move you in many ways. In most cases, whether you're paying for your content, it's going to have to be professional work to be written. This means that you're going to have to keep stretching yourself and learning new things to develop the content. It may be hard to write for other blogs, but it's a tremendous growth opportunity if you're willing to get to work.
Online Gallery Subscription
Digital galleries showing outstanding works by numerous artists are an excellent source of inspiration for architecture. This inspiration is going to be useful when you're trying to try on your own and produce amazing results. Galleries are perfect as you can easily search through a vast range of products, plus you can subscribe to daily alerts, so you'll never lose motivation.
There are galleries for all kinds of purposes. If your work in Photoshop is mainly related to web design, you may want to subscribe to a few web designers or CSS galleries. Some of the top web design galleries are Best Web Gallery, CSS Mania, CSS Drive, and CSS Elite.
Apart from online galleries, social networking platforms that allow users to post portfolios may also be a source of excellent inspiration. In addition to showing the work of others, they may be a tool for sharing your jobs.
Find a follow-up specialist
Whatever area you are in, watching and studying from a professional can be extremely helpful, and graphic design is no different. If you're hoping to become a distinguished designer, why don't you find someone you admire and pay close attention to their career and work? Luckily, being in a field that is often closely related to technology, it's easy to find experts online and get exposure to their work, read their blog, and read interviews with them.
Read Magazines
Some of the downfalls of being in a profession that has so many options available online are that it's easy to forget about the wonderful offline services at your fingertips. While flipping through designer portfolios and subscribing to online galleries is a fantastic source of inspiration, you can lose out on reading no conventional print magazines.
In addition to the inspiring dimension, posts in design magazines can also be a bit different from the kind of content you would see on forums. When you're searching for well-rounded training experience, grab a few architecture magazines to see what applies to you. Of course, every magazine will focus or approach somewhat differently, so look around for a good match for your interests.
Participate in the competitions for design
Once you are quite comfortable with your progress in Photoshop, you might want to challenge yourself and have some fun at the same time by entering a design competition. For certain instances, there will be certain possible rewards, and you will be inspired to drive yourself into your true potential. Plus, you will also be able to see the work of other designers in a forum that will inspire you and give you a chance to evaluate your talents and success.
Although the aim of joining a contest can be to win something, you can also benefit just from competing. It will encourage you to build something different so that others will judge you. In some cases, you may get valuable feedback and see where you stand compared to some other designers.
What is Adobe InDesign used for?
Adobe InDesign is one of the easiest tools to use when it comes to web design and creation. It offers something for everyone, so no matter if you're a seasoned graphic designer or a parent trying to create some cool party banners for your child's party, Adobe InDesign can help you out. There's a lot of wandering through directions and tutorials to help you get the most out of your time with Adobe InDesign.
Adobe takes into account that not all of its clients have the internal knowledge to master the InDesign program. That's why they're selling five separate InDesign Creative Suites. You can use all of them to help you print beautiful photographs as each suite provides a wide range of production tools as well as productivity software that allows you to edit the images as you see fit.
Many business people love the ability to create interactive documents, helping them take their business to the next level with digital brochures. Companies can do so much for their businesses by creating product line eBooks that allow consumers to interact with rich media and animations. This makes a lasting impression on consumers, so they'll be sure to come back for more.
Publishing companies rely heavily on the output of graphics because they want to produce high-quality work so that their customers can keep coming back to them for business. InDesign helps you to use the app to create the ideal job for printing, whether it is for writing a book or creating a business logo to be featured on a range of items ranging from coffee mugs to t-shirts.
Use of the Adobe Illustrator
Adobe Illustrator is becoming a very popular application in the world of design. Why is it so famous for you? The versatility of this platform and the potential to export high-resolution artwork has made it killer software for graphic designers. Colours, lines, and strokes can be easily manipulated by the Illustrator. Let's find out what designers use this software for their everyday jobs.
1) The design of icons
Why draw icons from the Illustrator? Illustrator has a versatile grid system that makes it too easy to draw precise icon graphics. You can draw simple shapes like squares, rectangles, triangles, and match them to the grid. Snap and match software make it too easy to draw and organize your shapes. To fill it with a light, just pick the form and choose the light you want.
2) The making of maps
The line tool and pen tool make it too easy to draw lines and shapes in Adobe Illustrator. The pen tool allows you to draw all possible shapes. It can be difficult for beginners to learn how to use the pen tool, but once you get to know how it works, you'll figure out how easy it is to draw and edit any shape.
3) Infographics
Newspapers and magazines often use infographics to display figures and statistics. The majority of drawings are made in Adobe Illustrator since it contains several useful tools for the automatic drawing of graphs and pie charts by entering data figures.
4) Realistic Subject Painting
Adobe Illustrator can create accurate digital image sketches. The tools for gradient and mesh are the most common tools for creating realistic and smooth shading. The final performance is a realistic object drawing that shocks the client.
5) Cartoons drawing
The flat colours make it a casual look for cute cartoons. Adobe Illustrator makes drawing shapes and colouring so easy. In addition to the pen tool, the gradient tool makes it too easy to paint and tint the Illustrator. And if consumers do not recognise your paint palette, you can change the colours quickly.
6) Logos
Most professional logos are carried out in vector systems as they can quickly be distributed and used in other services. With the EPS file sharp and good-looking logo heads for business profiles and advertising materials can be easily printed. The isolated background makes placing the logo on your advertising materials so easy.
Basics in Web Design
In recent years, web design has been one of the trends. This contributed to the promotion of businesses, brands, and services across a wider variety of customers. The only problem is that web design should capture the attention and feel of your audience in less than five seconds. It's not enough time for five seconds to ask what you want and even to market your company, service, and concept to them. And how do you do that at a time where people expect fast feedback, especially now with loads of other competitive competitions?
The first thing you have to know is to get to the part you want to say. We live in a world in which everything is fast and done at once: fast food, weight loss in days, and even marriages start, and end are done in haste. The way people use the internet isn't that distinct, so you're dead if you can't deliver in four or five seconds.
This means that you will have something important to stop and talk about the client. Test your website while it is being locked and see how long it takes to load, what the first thing you can see, and how long it takes your visitor to understand what you want to convey.
Ideally, the site can be loaded from top to bottom, from left to right. The most striking elements should then start loading before everything can finish loading. Also, think about the images you'd use and the format you'd use. Using a method to display easily and do not test the patience of the user.
In addition to these elements of web creation, let users remain on your site and start reading. Provide them with something important, like useful posts, updates, and free advice. Make sure that the site interface can be conveniently navigated so that users can quickly access the pages.
To make effective use of your website, you can procure the services of a web production company that provides you with valuable and required Web design packages. For example, if you want a Flash and website with your content management system, static HTML, or e-commerce form, you can search for web design bundles that include all the content you need. You should not vote for Flash websites because you want a user-friendly website.
Ensure that the web development company you are hiring has appropriate experience with the type of company you run. When you're in the steel industry, select a firm with a prototype concept in its portfolio, which is in line with your product.
UX Design
Creating a great user interface relies not just on design aspects, but also on user understanding, product preferences, and overall customer perceptions. Notwithstanding the high degree of user participation in rendering user interface (UX) remarkable and fun, many companies neglect user engagement in UX design.
You can learn all about UX UI design from our online courses in Belfast in a one-to-one classroom setting and create user-friendly apps in no time!
The user interface from the consumer standpoint
The first time a user visits a website to search for items or services, whether on their laptop or tablet, they feel relaxed and accessible within seconds of their visit. We may be captivated by the very first experience. But it could confuse and frustrate them, too. User experience is what determines and develops the usefulness of a website in terms of its interest, ease of access, and level of pleasure in terms of experience. A strong user interface indicates a favourable reaction
The way a user behaves on a single website might not automatically be identical to how another user acts. There are, however, a certain behavioural commonality that is usually denoted by their consumer interface. This indicates that user interaction is a consideration that greatly influences the understanding of the user.
UX experts are responsible for delivering the highest quality of online experience when concentrating on individual customer needs. The goal will be to build a simple but eye-catching style. Good interface standards are also not commonly accepted and applied by organisations because they do not completely recognise all facets of customer experience.
Importance of Portfolio in landing a job as a Graphic Designer
After taking courses in graphic design online at Blue Sky Graphics in Belfast, you will realize it's time to sell your designs and ideas. Perhaps the easiest approach to achieve so is to build an online graphic design portfolio to display what sets you apart from the competition. In reality, by not building an online graphic design portfolio, you may be doing a massive disservice to yourself.
Experienced freelance graphic artists have been marketing online themselves for years and use their portfolios as tools to sell their services to prospective employers or clients. So, this is your turn. By adopting these simple rules, you are likely to prepare the path for success:
Creation of trademarks for digital design portfolios
Your first task is to use your creative abilities and to design a logo for your own marketing. The logo could be a basic illustration of your signature, or something more artistic that you feel represented in.
The logo is important because it is the first thing people see when they visit your portfolio, and it may be the deciding factor as to whether or not people will continue to look at the rest of your portfolio.
Take a peek at some of the icons on the web pages and see what some have been doing. This might help you generate ideas of your own.
Pick up potential taglines for graphic design portfolios
Your tagline is just as important as your logo. A well thought-out tagline defines the services you provide. The tagline should be quick and simple, but it should still be memorable.
Below are few suggestions for choosing a possible tagline for graphic design portfolios:
Once you have developed the emblem, come up with ten possible taglines.
Pick your three picks from these ten taglines.
Make a fellow graphic artist, ideally a seasoned one, look at the three of them and invite them to pick their choice. Tell them, too, to clarify why they make their decision.
Take an informed judgment depending on the input you get and on your intestine mood.
Again, it can't hurt to glance at what the others have done, just seek not to imitate it. Customers are also searching for originality and ingenuity. Keep out of the standard.
Creating and posting posts on web design portfolios
Have you ever thought about sharing your experiences with other designers? A forum may be the perfect place to do it. Including one in your online portfolio would not only boost access to your portfolio, it would also give you the ability to build a community-based graphic designer with whom you can exchange ideas.
If you're new to blogging and can't come up with any ideas, you could start by talking about what you did to create your online portfolio and ask for any comments. You might get some great feedback that you could add to your portfolio.
Pick the best samples to be included in the graphic design portfolios
When designing your online portfolio and choosing which samples you want to include to showcase your capabilities, keep in mind that less is more. You don't want people to feel like they're inundated with garbage. If the platform is too "loud," people may be frightened away.
It is also essential to display the range of samples that demonstrate the quality of your research. Ask a fellow graphic designer to test the prototypes for you. Collectively, you will be encouraged to select the job that better reflects your diversity.
It's important to take some time to introduce visitors to your online portfolio. Although no one wants to hear about your life story, provide enough information to make your guests feel more linked to you. How you represent yourself may be your best asset.
Certain guidelines to be adopted while building graphic design portfolios include:
Always sure that the online portfolio is simple to access and work.
Don't throw away your portfolio's hard copy. Some clients might prefer to see the hard copy.
Tell the graphic design professionals for advice and feedback. Also, it couldn't hurt to ask a couple of friends and/or family members to comment. Maybe they've had some awesome reviews.
Hold your online investments up to date. Aim to study and amend at least twice a year.
When you develop up a clientele, you may want to include a client information segment to improve a reputation.
Work from Home
Remote working is not a modern trend. Organizations usually expect remote work to support employees. Statistics regularly indicate that remote employees tend to be more successful. In fact, you will conserve money in the workplace and raising the turnover of staff. The biggest benefit in living from home is the freedom in functioning where and where you want to. When you are a well-established website creator, you will determine how many hours you normally spend on one project a day and plan it according to your timetable.
Please remember that if you choose to function as a freelancer, you may have customers contacting you at varying hours of day or night. In this situation, you need to be versatile when it comes to fulfilling those conditions, particularly if you choose to grow your portfolio and your image in an independent environment.