Graphic Design Courses Stockport
Graphic design is a tool for the communication of ideas in art and technology. The designer uses different methods of communication to convey a message from a customer to a wider public. Picture and typography are the primary processes. And if you're dreaming of becoming a designer you're at the right place! With some information about our graphic design courses and our teaching methods, we'll show you how to make your dreams come true.
Online Education
Online training has been a successful choice for students who have not been able to receive on-site education for a number of reasons. And although basic online courses are still available, the technology and online pedagogy have significantly improved over the past decade. And now, it seems quite unexpected that there are more and more instances where online schooling truly surpasses its equivalent of conventional teaching. Evidence of student performance and preference is emerging for the online classroom, which would help us all in general.
How Can Our Online Lessons Benefit You?
A lot of students do not have a university where they live. Others do, but they cannot leave their full-time job or give up their family to study at a college. Therefore, students are slowly shifting to online courses as they have become an enhanced and convenient way to learn.
Our online courses give you greater control over your own learning by allowing you to function at your own pace. More interactive multimedia content, undivided tutorial focus and less probability of external conflicts would contribute to improved retention methods.
Our online courses also use more regular evaluations. The more students are tracked the greater the ability of their respective tutors to track progress and intervene when necessary.
Some students might not feel comfortable speaking in a traditional classroom environment or asking questions in front of others. This is where our one-to-one class system comes to the rescue! In this setting, you can learn better and interact with the tutor without any hesitation.
On-campus students may have to attend in-person lectures the last few hours, but with online learning, you can just stay at home in your comfortable chair or garden table and learn. This can be especially helpful for those who haven't enjoyed sitting in one place for too long.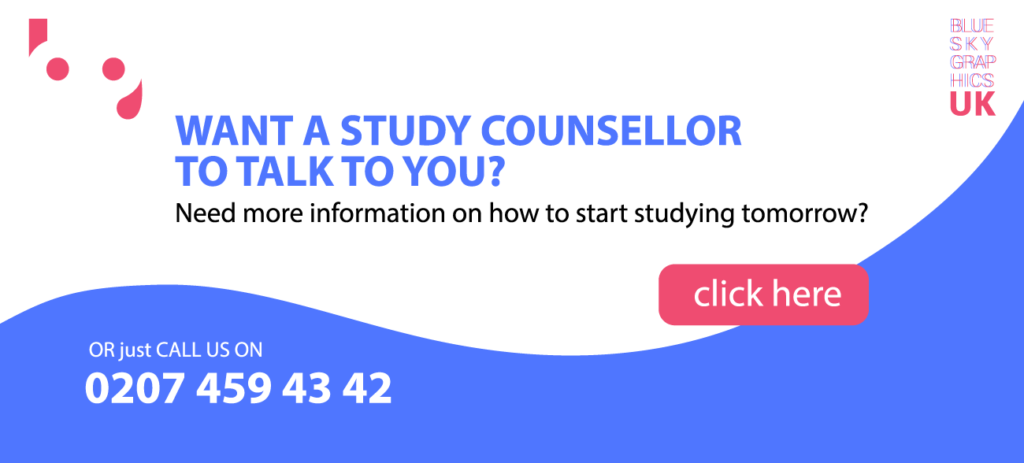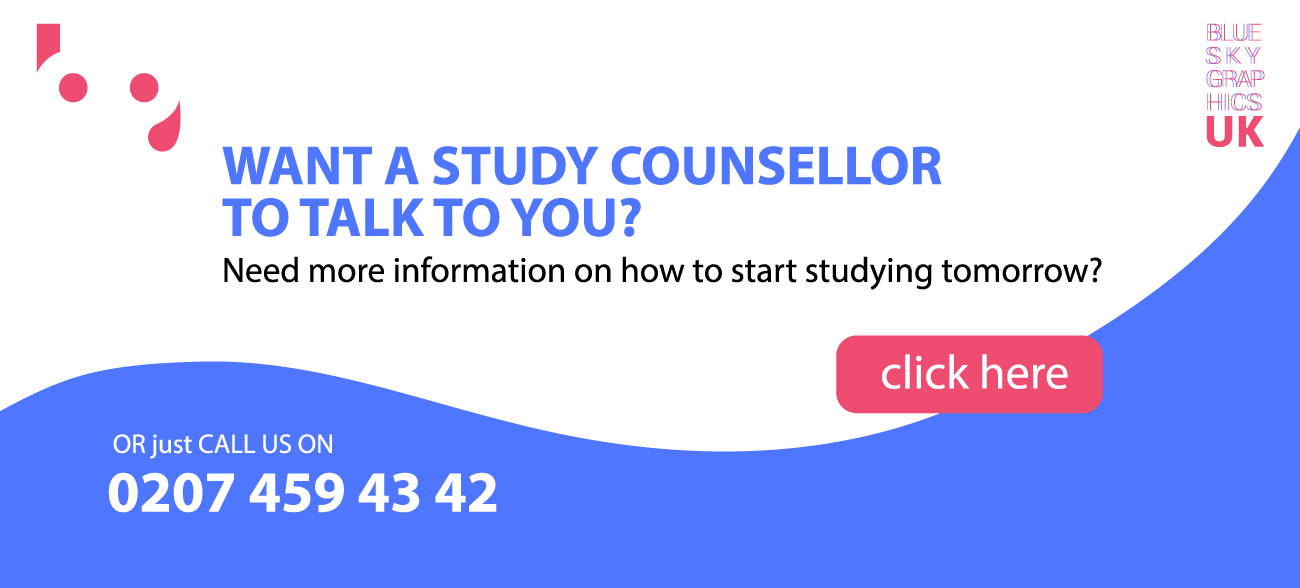 Our Course on Graphic Design
The graphic design course is a rigorous advanced course associated with universities and companies, suitable for full beginners, intermediates or those who wish to improve their current skill set. The graphic design course is comprehensive and is structured through our teaching approach to train participants to become professional Graphic Designers.
The emphasis is on corporate illustration, drawing, painting, and logos as well as advertisement designs, while concentrating on vectors, lines, patterns, shapes, and spaces. All of this will be incorporated into the way graphic elements are printed after processing in graphic design software to convey visually emotions and communicating purposes.
To become a qualified graphic designer you need to be able to skilfully run and show the industry standard program in a portfolio. It is also important that you know how to use Photoshop or Illustrator, but this is certainly not enough. You need to make some effort to study the design concepts and all their elements. You've got to set aside a lot of time to interact with the tutor in a one-to-one online session.
We use our software to construct any design you need including InDesign, Flash, Illustrating and Photoshop.
What Kind Of Work Do Graphic Designers Do?
Simply put, graphic designers create icons, logos, and animations using shapes, colours, and photographs to convey a message to a client. Depending on where you work — and there are several forms of graphic design work available; you may find yourself designing logos for sports teams, designing a magazine layout, or bringing a dull website to life. Though we live in an online world, there are still plenty of opportunities for graphic designers to work on print projects too. You may need to gather photos and produce images for various types of artistic assignments such as advertisements, brochures, packaging, and more.
Where Can You Work As a Graphic Designer?
Virtually every industry needs graphic designers. Depending on your interests, you can apply your skills to a number of career fields, such as marketing, film, web design, art direction, animation and more. The graphic designers have often different working environments.
Most designers work in-house, meaning they're on a marketing, communications or design team across the company. Others are hired by an organisation that requires them to work on a project with a variety of clients. There is also an opportunity to become a self-employed, freelance artist.
Designers may be generalists, or may be focused on one aspect or another. For example, many designers specialise in a specific medium; say package design or web design. Others work in a different area only, such as the music industry or the publisher.
All businesses are requiring designers in some form or another. With a bit of work you're sure to find a graphic design opportunity that suits your skills and interests perfectly.
What Jobs Can You Apply for After Completing a Graphic Design Course?
Here is a list of positions you can apply for as a graphic designer:
1. Web Developer with Graphic Design
2. Digital Marketing Intern
3. NET Web Developer – Remote working and Non-Remote working
4. Creative Video and Motion Designer
5. Junior Designer
6. Web Designer
7. Photography Junior Retoucher
8. Corporate UX Designer
So what is the Best Way to Become a Graphic Designer?
To conclude, the best way to become a graphic designer is by obtaining formal education in a controlled setting where you are free to ask questions and learn first-hand.
Graphic designers also use computer tools such as InDesign, Illustrator and Photoshop to bring their designs to life so it is certainly important to be more tech-savvy. But if computers aren't your strength, no need to worry! Our tutors show you exactly how it's done by taking control of your mouse on your computer.