Graphic Design Courses in Leicester
A graphic designer is behind every ad and picture that we see on billboards or the internet. Since decades, graphic design has become the cornerstone of print media interaction and has proven to be an important part of publishing culture.
Graphic design is seen as a by-product of the digital revolution that has brought creativity to a whole new stage. The area of graphic design is increasingly evolving as an innovative form of advertisement with the emergence of telecommunications, computers and online technology.
Elements of Graphic Design
To better understand graphic design, it is important to have an understanding of the elements and principals that make up design.
These elements include:
Colour
Line
Shape
Texture
Space
Form
Size
These components are used in conjunction or opposition to create striking visual and influencing patterns. Graphic designers also follow design concepts that include equilibrium, concentration, rotation, sequence, continuity, balance, flow, variation and unity. It's important to know how and when to use certain elements and principles to be a successful designer.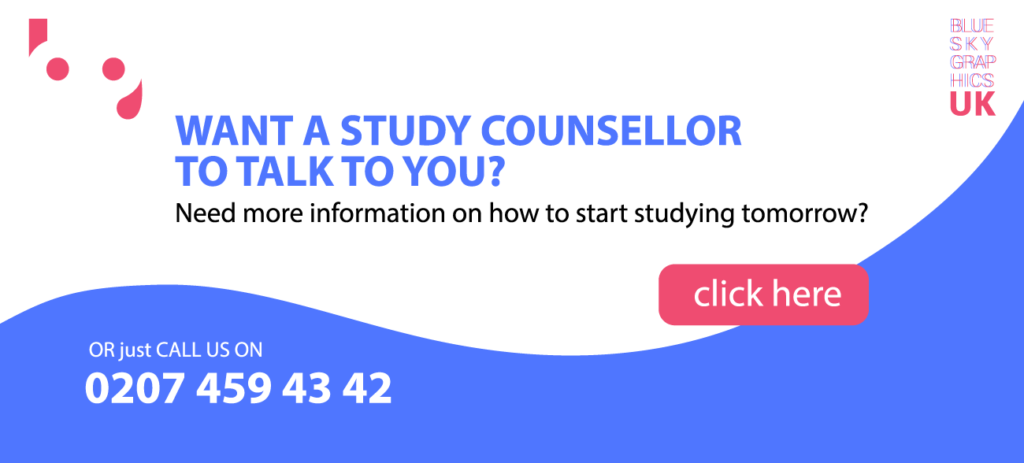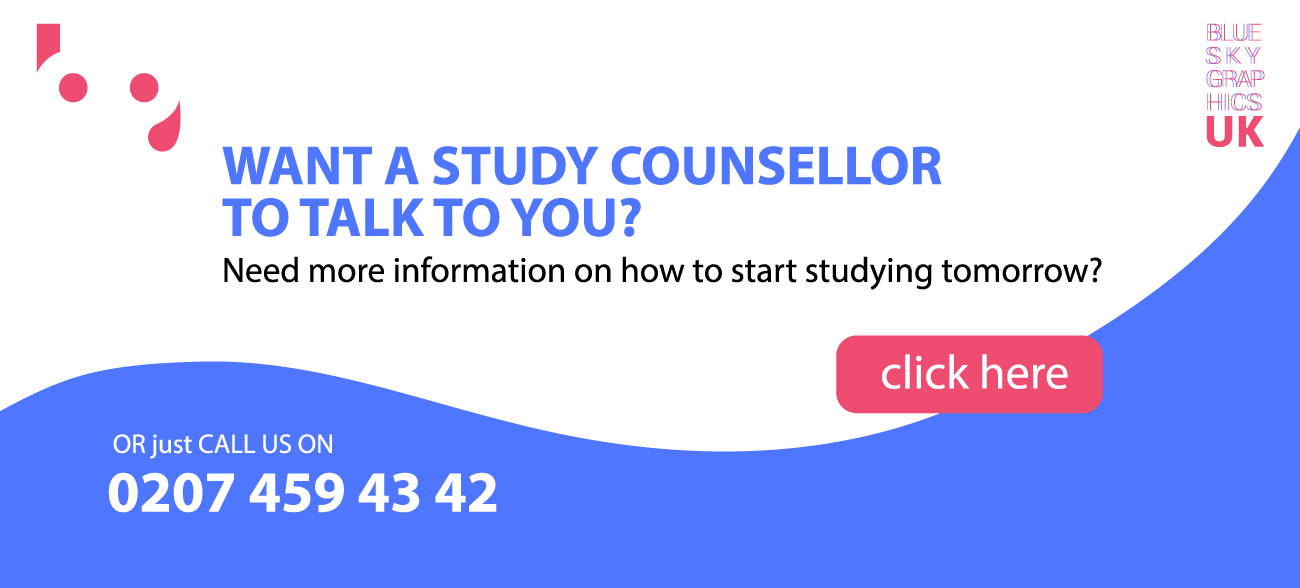 Our Tutors
Our tutors believe in the 3 P's – passion, proficiency and professionalism and wish to pass on the same attributes to their students. Successful tutors develop strong relations with their students. They play a role that is distinct from parents, and this places them in a special place to support students. Personal relationships are central to student success — the more attached a student is to his or her teacher, the more trust and gratitude the teacher generates, which are important ingredients for studying well.
Our tutors conduct thorough 90 minutes lectures for a better understanding of the subject and are always ready to assist you with any query you have related to graphic design. We know just what our students need to do and aspire to be a designer, a good one too. Hence we set up assignments (and there is a decent bit too) and we have high standards.
Online Learning in a One-to-One System
If you are seeking jobs to afford your tuition fees while studying overseas or you are now employed and searching for studies that lead to a career change or advancement, mixing job and studies is an important decision that will significantly affect your future.
Distance-learning solutions are very common because they are portable. Our online lectures might be perfect for people who cannot manage to take some time off from their busy schedule and go to school to learn a new skill.
However, if you feel you are not motivated enough to keep up with online classes without a strict schedule then you may arrange your activities around the studies. It will give you the impression of being enrolled in a typical classroom as a student and help you perform better.
Adobe Photoshop
The most commonly used device by artists is perhaps Photoshop, therefore, we use it to teach every design course. Photoshop is very useful for image editing. To radically transform and merge raster images (image files made up of pixels) you can mess around with filters and masks; it is also a wonderful tool to play around with colour.
Adobe InDesign
Things such as banners, leaflets, brochures, magazines, newspapers, presentations and books can be created using this. InDesign in combination with the Adobe Digital Publishing Suite will also publish material suitable for tablet devices. The primary customers are graphic designers and production artists, who produce and lay out periodicals, posters, and print media.
The simple editing and effects can be added to photographs in InDesign. You can also use the Tools in InDesign to construct simple vector diagrams.
Our courses cover the use of Adobe software in-depth so you can make some unique designs to add to your portfolio!
Why Blue Sky Graphics?
Although there are many online course providers online but there is no doubt that Blue Sky Graphics knows exactly what the students need to do and acknowledge being an artist. For this purpose, they partner with tutors who give useful and appropriate appraisal guidance. The teachers work hard and their only purpose is to render students ' ideas real so all their creations would be a masterpiece after Blue Sky's graphics tutorial.
Web Design Course
Web design refers to website design which is viewed on the internet. It generally applies to elements of website development to the user interface rather than to software creation. Web design used to focus on creating websites for desktop users; but design has become particularly important for smartphone and tablet apps over the years.
This course seeks to demonstrate the principles of Web Technology and its implementations. You will be taught how to work through the incorporation of website development systems, digital models and their overlaps. You need to plan a list of other websites in the course on Web design where you can create material during the course. The website's layout defines everything about the website-including the wording, how it looks and how it all operates.
The best practical approach to using Adobe's three primary design platforms – Adobe Photoshop, Illustrator, and InDesign. As the version upgrades and update patches add more and more features, it is important to know as a designer which software is the best solution in order to achieve the best results in your independent projects or projects. You can learn the use of Adobe software via our online graphic design course bases in Leicester.
Adobe Photoshop
Adobe Photoshop has several tutorials. However, there are so many Photoshop tutorials that many people email me saying that Illustrator or InDesign is not enough. It is good that there are many tutorials available on Photoshop; however, in the widely available information, there are some adverse effects. These instructional instructions help you to become a software expert. The problem: The vast knowledge network on Photoshop tutorials often allows people to get "too familiar" with Photoshop and continue to "try" to do everything with Photoshop on their own.
What is Photoshop?
It is a pixel driven application, which is the most important thing to learn about Photoshop. Photoshop was first and foremost created as a photo enhancer tool and not as much as anything like it is used today. Adobe has acknowledged that many people are beginning to use Photoshop to create intricate UI templates, web page graphics, AD banners, text effects, and more. Adobe began pushing out tools that help artists build images for print, video, motion graphics, and so on. But again, the dilemma is that there are occasions when Photoshop is not required to build those creations.
Photoshop is generally used for:
Photo enhancement/Photo colour correction
Software/Web/Mobile UI design
Motion graphics
Web graphics
Special effects
If your design contains any backgrounds, images, special effects, blurs, or some sort of pixel-based interface, Photoshop is the safest way to go. However, note to display some pixel-based artwork in 300 PPI resolution with CMYK colour mode. Don't give it RGB production. If you have Photoshop filters in your artwork, change your job to CMYK mode, or even add any of the filters in CMYK mode, it seems to be fading or not looking that fine.
To get around this: build all of your special effects, filter effects, etc. in RGB mode. After you believe like the work in Photoshop is complete, flatten the job (merge layers) and change the colour mode to CMYK. Again, after you send it off to the printer, you will regret not switching colour modes to CMYK. Your result will look significantly different from what you had hoped for.
Avoid using Photoshop for Logos and a lot of text
Because so many different places are used, logos need to be resizable. Photoshop is not designed to create vector artwork, so unless you decide to come through a lot of complicated workarounds, the pictures can only exist in one dimension. When you need to resize them, they are likely to get pixelated and distorted, making them inappropriate for printing.
If it's print or video, Photoshop cannot manage vast volumes of text very well. Headlines and short lines of copy for icons such as banner advertising and social media logos are great, but if you're struggling with text pages, try Illustrator or InDesign.
What is Adobe Illustrator?
Illustrator is a vector-based program, which means that unlike the Photoshop that is based on raster and uses pixels, Illustrator uses a math grid to map the artwork that is created, so any artwork created in Illustrator can be scaled, resized as small or as large as you like, and you will never lose any quality. Each company should have a vector version of its logo so that it can be applied consistently to the side of the buildings and also to the letterheads. You would be limited to the size you can print this without pixelating if you only have a version of Jpeg of your logo from Photoshop.
It's superior to creating a logo, and it has an impressive typesetting system within the program. Adobe Illustrator does one thing that Photoshop can never reach, and that's vector performance. In Illustrator, anything you create is scalable to the infinite power.
If you work with Adobe Illustrator, you have zero resolution problems. Since the graphics are based on mathematical equations instead of stored pixels, sharp lines can be printed in any dimension. You never sacrifice your clarity when dealing with graphics with this software, which means that you have a lot of flexibility when creating visuals for several purposes.
Illustrator is generally used for:
Logo / Logotype / Monogram / Design Insignia
Type settings for stationary systems / print campaigns
Web-based graphics
Motion Graphs
Vector Illustrations
Misconceptions about Illustrator
While Illustrator can be used to build websites in the fullest degree possible, Photoshop is still the best software for designing UI designs and other graphical features for your website. Of course, it won't be as harmful as creating business cards in Photoshop, but you'll quickly find that the snapping feature in Photoshop is much more accurate in terms of pixels than Illustrator is.
Illustrator is unable to perform an animation. If you're looking to do flash animation, Illustrator won't do that for you. The best technique is to create animations in Illustrator and transfer them to Flash for the main animation.
Illustrator filters do not work the same way Photoshop filters do. You're going to be shocked by how many users think the filters work the same as Photoshop does when it doesn't.
Uses of Illustrator
As stated above, Illustrator is excellent for designing logos, designing trademarks, logotypes, setting stationary systems, and creating greeting cards or wedding invitations.
Since the introduction of Illustrator CS4, it is now possible to create easy to complicated brochures, financial reports, and even books in Illustrator. The only downside to this is that it doesn't have an Illustrator master page feature like InDesign. It also does not support book templates and page numbers, such as InDesign. While Illustrator CS4 and up has support for multiple artboards to create "books," it is merely there to create short page brochures, or whether you want to produce several PDF books of your template variations to show your clients.
Adobe InDesign
There's not much misunderstanding going on when it comes to Adobe InDesign. Adobe InDesign itself is unique in terms of what it does do and what it doesn't do. However, Photoshop and InDesign both have common resources, interfaces, and the ability to produce web graphics at about the same level.
The latest InDesign CS6 comes with innovative new features and comprehensive improvements that give complete precision control over design elements such as composition, typography, and the pleasant essence of publishing that fits all media.
New Design Features
The design objectives have shifted significantly in the past few years. Given the increasing usage of smartphones and tablets in the communication environment, designers are compelled to produce several iterations of their prototypes that fit well between devices, irrespective of the models used by end-users.
The liquid layout is the newest innovation that lets creators create content with different page sizes and instructions across a wide variety of mobile platforms. By following the rules of the Liquid website, you can decide how the design elements of the website look when you construct an alternate layout with various sizes or ratios.
It's always a tough job for designers to play with text frame options. In order to make the scenario more available to a significant degree, InDesign incorporated adjustable column width solutions. With this feature, the number and width of the column can be easily controlled by modifying the text frame.
InDesign is generally used for:
Editorial design
Book design
Multiple page brochures
Annual reports
Interactive PDF documents
Avoid using InDesign when:
You need to plan for smaller jobs (such as business cards and flyers). Illustrator could work just as well.
You need to edit your pictures. InDesign has little or no ability to edit images. Photoshop can make more comprehensive adjustments, such as colour, contrast, and brightness.
You need to develop a logo. InDesign can produce minimal shapes, so if you need a logo for your project, first design it in Illustrator and then import it.
While it is possible to create things in InDesign, it is not preferable to drawing like it is in Illustrator. You do not draw the elements in InDesign, but instead, use applications such as Illustrator or Photoshop to draw the elements and import them into InDesign. InDesign also doesn't have filters like Photoshop. It's almost impossible to create a logo in InDesign.
While there is not much confusion about InDesign, there is a wide-spread controversy about Illustrator getting more robust style help than InDesign. InDesign, though, has more significant style support, if not the same as Illustrator.
Freelance Graphic Designer
Are you a professional with a particular skill set who would like to try freelance? Freelancing appears to be the perfect career choice-providing you a flexible way of working on projects that will attract your interest and choosing customers you are comfortable with, enables you to discover your professional competence and diversify your portfolio, and also luxuries in choosing your working hours and working from your comfort.
Yet, many people find it hard to take the plunge and give up their safe, predictable, full-time job to start freelancing. The reason being that self-employment can be a risk, mainly if you do not start with a trustworthy freelance portal that can protect your interests as a freelance worker. However, if you are knowledgeable and begin correctly, freelancing can be a secure and profitable career option because our economic climate supports outsourcing and freelancing greatly today.
How to Make Freelancing a Stable Career Choice?
Although we have found that freelancing can be a relatively rewarding and successful career option, can it still be called a "stable" choice of career? Sure, especially if a freelancer is interested in partnering with a credible freelancing platform.
Freelance platforms are the ultimate intermediaries; they provide you with a fascinating forum to browse for assignments, sell them at a reasonable price, and meet contractual terms and conditions for which you and the client are pleased. In addition, they ensure a steady stream of lucrative projects to choose from, so that you don't have to wait for clients to reach out to you, but have a ready platform where you can reach out to clients yourself. Simply put, these entrepreneurial networks take time out of the picture, and you've got things to focus on all year long.
They make the negotiations easier for both freelancers and prospective clients, where you and the client can discuss payment terms, payment methods, and payment timelines before starting the project as soon as you accept a job proposal. This not only ensures you can find lucrative projects to attract you, but it also guarantees that your payment will take place as soon as your project is submitted and all deadline date is met.
Do Freelance Graphic Artists have a Fixed Salary?
No, there is no set wage for people working on self-employed enterprises. The pay rate of a freelance artist varies concerning the assignments they get. If it's a high-value project, it's going to earn more. Unlike a full-time artist, freelance designers will work on multiple projects concurrently with a single client. Therefore, if the income from a particular project is not sufficient, it will work on another project at the same time. Yes, to make a small amount of money, they need to do quality work for all the projects they accept.
Although there is no fixed salary, working as a freelance graphic designer is no longer considered a risky venture. Nowadays, many companies are ready to outsource their jobs to freelance designers. And the talented applicants still have work to do.
Other Graphic Design Careers
These are a variety of significant business roles that include the services and, even the leadership of a graphic designer. In addition, the use of graphics and multimedia is only expanding as more networking channels are placed on the market, such as social networks and increasingly quickly growing mobile app applications. You can apply to any of these jobs in Leicester after studying graphic design with us!
Graphics design is at the heart of the products of each advertising agency. It is one of the critical fields of employment for graphics practitioners. Sometimes a graphic designer comes up with ad design, but often the designer is also responsible for colour, animation, sound, shading, and other effects when needed. In the case of marketing campaigns, the advertising manager may want storyboards for the introduction of the ad campaign conceptualisation, and it is the responsibility of the graphic artist to create them, either on paper or as a multimedia slide show.
Graphic artists are also a source of creativity in several web production and architecture firms. It is in this setting that the value of understanding of computer applications for interactive use is crucial. Web pages have been vital to all forms of companies, from independent stores to major corporations. Web presentations can involve sketches and well-lit photos, or complex video presentations, or something in between.
Jobs for a Web Designer:
Web Design is a type of graphic design that includes making illustrations, typography and images just like Graphic Design, but we use the World Wide Web. A domain developer or web builder will face a number of constraints about what they may do. Sites ought to stack easily and operate on a productive line. We need to reflect items like paper estimation, screen determination, and general pace and execution. On these lines, Web Designers often use lightweight graphics that offer up speed efficiency. Not at least as Graphic Designers or Web Designers would still have the capacity to turn their designs into a functioning web page design. This includes the knowledge of the Hyper Text Markup Language (HTML) and more often than not the Cascading Style Sheets ( CSS).
There's a promising and optimistic future for a web design aspirant if he / she wants to develop a career in web design, but it's vital to make a change in a few crucial aspects before you want to pursue a career in web design for a living. Design websites is a creative work that also allows aspiring people to show their inventiveness to others. The design of the web is incomplete if you haven't learnt graphic design. Graphical modelling and computer programming are not combined.
As is generally the case, a client only approaches a web designer when he / she experiences a need to design a website, as a professional designer can wow a client with stunning and eclectic designs and creative work. So when it comes to developing a web design, it involves creative thinking as well as using state-of-the-art web technology and tools to make the job look seamless.
When designing websites, it is important for web designers to have a set of simple steps in mind to produce clickable items. It is a crucial consideration which demonstrates that the incorporation of the Contact Us button is necessary anytime a consumer needs to inquire. Over all, it would make it easy for clients to click on the connection and send an e-mail to the company with all future questions and inquiries. The site manager will be conscious of how to utilize the File Transfer Protocol (or FTP) and insure that it is running.
On the other hand, if you are a web designer who is employed by a client, it is important to understand that not every client has similar servers. At the crossroads, you need to learn how to operate on several servers to build an increased advantage and have a fast-growing career in web design.
Any certificate in graphic design, or other comparable course through Blue Sky Graphics online courses in Leicester can allow you to start a successful web design career at a training centre. Due to the fact that the internet is that a lot, you would always require websites planned and developed by well-educated website designers.
Graphic and Web designer marketplace
Graphics and web designers are in high demand in today's fast-moving world. Unfortunately, for every designer who has too much work, there is another designer who has too little work to do. Although there are a variety of explanations why certain architecture freelancers are failing, there is one explanation that some of the most creative ones are out of jobs.
That's so many prospective customers are completely ignorant of latent architecture abilities. However, since creative talents typically tend to work more than one job to support their salary, many do not have the spare time it requires to dedicate themselves to selling their talents and finding a career.
As a consequence, these artists are frequently left disappointed and doubt their abilities within the industry. Nevertheless, all is not lost as there are design opportunities that will allow a designer to improve his or her abilities, develop a solid customer base and understand the level of work required by big clients.
Such marketing collectives differ by sector, but product-focused companies usually involve their expertise to create brands, develop blogs, assist with branding (packaging, fonts, etc.), corporate identity, and more. Sites like this have also equipped site and graphic designers with enough money to finance their own companies.
Thus, not only does one develop a solid customer base, but he or she can learn essential skills for potential design ventures. However, not every participant of the collaborative architecture would be able to survive. The strongest strive tirelessly to continually refine their art, sell their talents, grasp the corporate aspect of design and networking.
Both these abilities are essential to helping a graphic designer transition from a professional freelancer to one who runs a design company of his own. This is because a business is at the heart of all design. Designers who choose to work through the marketplace are exposed to a number of opportunities that no one else in their position would have been exposed to.
Many large international firms are starting to use marketplaces to develop their design talents. That's where a strong portfolio, experience and business skills come into play. However, a person who is new to the web with all of the features listed above might quickly find himself working on a multimillion dollar design project.
However, planners need to be ready and designs of this size would usually have consistent work for months to come. However, if designers are not qualified, they would soon be let out of the task.
Professionalism is key and, in order to take advantage of any opportunities, designers need to be very organised and understand how the project will work on the market. Design websites and marketing materials are simply another medium for businesses to interact with their consumers and have an impact on their bottom line.
Therefore, explaining easily to their customers how the final output of the designer can meet their interests on the market would offer the designer the highest professional consideration. And, even though one doesn't land the major job soon, they would always have unparalleled exposure to extremely skilled and accomplished designers who are all eager to share industry tips. The basic thing is learning the basics, all of which can be taught to you through online courses at Blue Sky Graphics in Leicester.
The computer game industry employs game production design designers and interactive practitioners. Within such settings, a graphic artist will collaborate alongside a computer engineer on the animation scene to concentrate on things such as colouring, positioning of characters to realistic lighting in the background.
Nearly twenty-five percent of all graphic designers are self-employed. People who contract their services may work for lawyers in need of graphic design, for publishers, for real estate firms, for fashion designers, for architectural firms, or sign companies. Most experts are consultants in one or the other industry field and develop a clientele based on advice.