Free Photoshop techniques 2022 – Photoshop CC tutorials
There are many programs available for digital artists, but none are as versatile as Adobe Photoshop. Originally just an image editing program, it has become one of the most useful and indispensable tools in the industry. Add to the fact that it is easy to use, and people become intimate with it very quickly. Even if you can only use it at a basic level, it can still deliver tremendous results on many creative endeavours or graphic design project.
But what uses is a program to make and edit images in our modern world? The answer to this is too long and perhaps too big to fit here. There are a few examples that can illustrate how important it has become. Have you seen a movie that had expansive 3D models and special effects recently? Chances are if you have been to the cinema for the past ten years, then yes. Would you be surprised to know that without images, those special effects would not make sense?
Testimonials:
While a 3D modeller can make stunning designs and characters for movies and games, they will be nothing more than grey avatars. This is where the need for competent and creative digital artists comes into play. These models and sculptures require textures to be intentional and good to be credible. Almost all the textures used are an image of something in the environment or an artistic pattern to cut and apply to the model.
The medium may have changed, the concept is the same, and traditional artists who can work with digital tools are in high demand. This covers the look of the movie and the game, but what else can the show do? For starters, you can edit images, resize them, graft them together, or make original artwork. There are several peripherals for the program that is essentially a pen and pad for you to draw on.
If you have enough skill, you can also change the colour and restore faded images or colourise old black and white photos. Both methods can be time-consuming, but they are rewarding. Many people have started businesses based on just these two facets of the program and have been extremely successful. Professional purposes aside, the program also offers various modifications to personal works of art.
While many artists work with the program, there are still many who prefer to do most of their work with old paper. Those who do their own work and want to touch it up or colour it simply use a scanner and import their artwork onto the computer. This takes less than a minute, and they have a digital copy of your artwork to work on.
Adobe releases a version of Photoshop every year or so and includes new features, as well as program improvements and bug fixes. This is one of the company's flagship programs, and there is rarely an unsatisfied customer.
Adobe Photoshop is the best photo creation and editing programs out there right now. There have been few programs that can be compared to his abilities, and he has given people many ways to start businesses and express their personal art. This program can take you to places you have never dreamed of, so if you have artistic talent, do not be afraid to use it.
Why Is Adobe Photoshop Beneficial?
Adobe Photoshop skills
Adobe Photoshop is useful for increasing software skills that have many uses including manipulation of images. For many people training is necessary with Adobe Photoshop to use the program effectively, but the more tools you must use with Photoshop, the more effective it will be.
General use of Photoshop
Adobe Photoshop is the most powerful illustration software packages. You can use this program to draw your own images or modify existing images. The program is powerful enough that it also supports adding many different types of tools from the outside.
This means that by adding external tools for use in Adobe Photoshop, you can micromanage what you need for a given product. Different projects need hugely different tools, so this ability is important. One way to obtain these additional tools is through sharing.
Multiple software
The Creative Cloud has a variety of applications and tools that allow you to do much more in Adobe than you could otherwise. It is useful to search for a part of the cloud that you want to find tools in. It is because there are different types of tools available, from brushes to plugins and images.
Filters
Filters add some styles to any project you are working on. They are exclusive to a powerful engine like Photoshop that works in multiple layers. By adding the correct filter to your project, you can stamp it with your style and get the exact feel you want.
An important advantage of using the cloud is that you get access to more filters. The ones you have access to in Photoshop may not be the right ones you need. By adding additional filters, you can make or break your entire project, as filters affect how every aspect of what you are working appears.
Accessories
Another benefit of sharing is access to plugins. These are programs that add to Photoshop skills. By getting an additional plug-in, you can substantially expand what you can do in the program.
Glow Brushes
An example is light brushes. Luminous brushes bring a great benefit to anyone's Photoshop experience. These are great for making effects in comics, for example. They will also work well in any artwork where you want any kind of magical effect. This is due to the particular glossy properties of this particular tool.
Swirl Brushes
Another example of a swap tool that can be quite useful is swirl brushes. These are a 2500-pixel swirl and can add artistic expression to any artistic endeavour.
The Cloud is a great place to fill the gap for what your project needs. It is a good idea to review the entire cloud carefully to make sure you do not miss out on anything that might be useful to you in the short or long term.
A Review of Adobe Photoshop
Adobe has really gone out of their way to create a good photo workflow management tool that is unrivalled on the market right now. Managing digital photos and the digital photography workflow (i.e., capturing images, editing them, sharing them) can be a tedious task.
There are not many software tools available to help you manage your digital photos and yet provide in-depth editing capabilities.
What is Adobe Photoshop Lightroom?
Well, Adobe Photoshop Lightroom is a tool to simplify photography from shoot to finish. At least that is what the sales literature says. The software does a good job of delivering on that promise. With modules like Library, Development, Slide Show, Web, and Print, you can do basically anything you want for a digital photo in the program. The Library and Develop modules are the meat of the program, while the rest are more secondary features.
The library module
The library module in Lightroom 2.0 is the part of the program where all images are displayed and managed. If you want a panoramic view of all the digital photos on your system, this is where it exposes everything.
The development module
If you are interested in non-destructive editing of JPEG, TIFF, PSD, DNG (and over 200 camera RAW formats), then Adobe Photoshop Lightroom is the tool for you.
A nice thing about Adobe products is their intensive integration with Adobe Photoshop. Adobe Photoshop Lightroom is no exception: You can easily search and find images, then edit them with full integration with the largest Adobe Photoshop editing program. Lightroom lets you easily edit images with some built-in features of its own. But for tougher image editing and layering effects, you should still be using Adobe Photoshop.
The slide show module
What good is a digital imaging workflow program if it doesn't allow you to create photo slideshows to share with others? Well, Adobe Photoshop Lightroom 2.0 allows you to do that easily. You'll be amazed at the simple point-and-click way you can set up a bunch of digital photos to incorporate into a slide show. Then you can burn those slide shows to CD or DVD if you want.
The web module
Adobe Photoshop Lightroom also allows you to submit your digital photos to the web to display the images of a customer (or anyone else) online. This is a good way to share your photos if you have broadband internet access. Of course, nothing is better than setting up your own domain and setting up a digital photography website or getting an account with a professional photo-sharing community like Smugmug.
The printing module
Ok, the final module that we will see in Adobe Photoshop Lightroom is the Printing module. The printing module allows you to print your photos in a variety of designs. In Adobe Photoshop Lightroom 2.0, print quality and versatility have been improved over version 1.0. You can also print photos in JPEG format, and there is a print sharpness system to create better-looking prints. Of course, make sure you get a good photo printer to print those images.
Great Features of Adobe Photoshop
Adobe Photoshop is the best and best software in the market. Developed by Adobe Systems, Adobe Photoshop has become one of the standard programs for many people, especially web developers, designers, ad agencies, and even professional photographers around the world.
First of all, Adobe Photoshop is packed with powerful features. The tools it offers will allow you to make many possibilities in image editing.
What are the Adobe Photoshop features you can ask for?
The first feature is the selection function. This is the most basic tool in Photoshop, but it is the most powerful feature. You can select a part of an image or a photo where you want the changes you make to take effect.
Cropping is another powerful tool included in Adobe Photoshop. This particular tool will allow you to select a part of the image that you want to retain. The unselected part of the image will be removed. It is like cutting the image.
The sharpening and smoothing tool is another great feature that Photoshop is known for. This tool will allow you to focus on blurry images, and it will also give you a blurry effect on the images.
Image blending is another great tool included in Photoshop. With this function, you can merge two or more images as one.
Removing unwanted objects from elements in an image is another great tool that Photoshop is known for. With this technique, one of the tools that you will use is the cloning tool, which is essential to maintain the image texture. This particular feature is particularly useful when removing distracting objects to focus more on the subject. This feature can also be used to remove acne marks on the face in close-up portraits and can also be used to make someone look younger by removing wrinkles and age spots.
Layers are another great feature Photoshop offers. With this feature, you can work on different parts of a photo and put them together to achieve a spectacular finish.
With these features, you can be sure that you can have a lot of fun editing and altering images. If you are a web developer or a photographer, Adobe Photoshop will be able to help you.
Features in Adobe Photoshop CC?
Adobe Photoshop is the leader in the fields of computer graphics, photo editing, and digital painting. Historically it has offered a wide range of essential features that make it the industry standard almost everywhere. Adobe's most recent release of Photoshop, CC, will be no exception to the old Photoshop quality rule.
The new content patch allows you to remove unwanted content from a photo or other image, seamlessly replacing it with the background. The tool allows you to remove shapes, vehicles, and a wide range of other images, then show Photoshop the areas you want to sample from. The program automatically creates a new patch without interruptions. This tool provides a significant improvement in match quality compared to Photoshop CS5's Content Recognition Fill Tool.
Mercury Graphics Engine
The Mercury graphics engine saves you from having to wait to see results when using warp, liquefaction, and other distortion tools. You can see the changes in the image and adjust its settings almost in real-time. That provides a high level of response and gives your workflow a much smoother feel.
New crop tool
The cropping tool in Adobe Photoshop CS6 offers a big change from the old one found in CS9. The new tool automatically selects the entire image and offers you a wide range of presets, including the "rule of thirds" and other popular image composition tools.
Easy video creation
Video tools are available in both standard and extended versions of the program, unlike CS9. They also allow for quick and easy audio trimming, adding and deleting, image adjustment, preset transitions, and multiple export formats.
Adaptive wide angle
The adaptive wide-angle tool in Adobe Photoshop CC allows you to easily straighten objects in wide-angle and fisheye panoramas or photos when they appear to be curved. On the canvas, tools can take into account the physical characteristics of a specific lens, making modifications based on the camera used to take the picture.
Save background
Photoshop CC now allows you to save images in the background while you continue working. This means that the workflow will not slow down while waiting for large files to be written to disk. You will find that your productivity increases dramatically and that you always have an updated copy saved.
Review of Adobe Photoshop
Adobe Photoshop just turned twenty in 2010. Although it seems like a small number and most young people in their twenties haven't done anything substantial with lives, Photoshop, on the other hand has really done it.
New smart features mean Photoshop can literally offer you unmatched new ways to create and edit your graphics. New filters, new brushes, and new toys give you the ability to move back and forth between other software with your Adobe. Adobe, based on the new elements that come out in each new version of its software, has by no means finished with the improvements and changes. There will be many new offers on the horizon for Adobe if this version is suitable.
The features that Adobe Photoshop offers us are literally endless. There are some salient changes that give artists the ability to do pretty much anything, which is impressive that Adobe was top-notch before adding the new features.
Some things you may want to check out are:
Content-conscious fillers
The new wet brushes
Better masking tools
3D faster
The new Adobe Photo store is functional on both Mac and Windows. With so many operating systems in the works, and since building for Windows 7 of course presented a significant challenge for the new version of Adobe Photoshop, the new Adobe Photoshop is nothing short of spectacular. They coped very well with the Windows 7 challenge.
The system requirements of the new version of Adobe are:
For Windows:
Pentium 4-AMD Athlon64 or better
Windows Service Pack 3 or higher (Vista, Windows 7)
1 Ram concert for the service
For Mac:
Multicore processor
Mac OS X v10.5.7 and v10.6
1 GB RAM
The most interesting is dragging and dropping smart objects. As computing and change, as the need for sharper and cleaner graphics changes, so does Adobe. Great tools and impressive improvements like these are the reasons Adobe gets more market share every year, and that's why we say it keeps getting better.
What You Always Wanted To Know About Adobe Photoshop Tutorials
Help is at hand, these easy to follow Adobe Photoshop tutorials are all you need, forget the books, just sit back and watch an expert show you right on your own computer, no software to install, no manuals to read, With no technical jumbo, all movies use the Photoshop interface that you actually see the author working on your computer, he explains what he is doing in a clear way, and you can stop movies at any time and rewind at any time and watch it from again, just can't go wrong.
Text
Some of the included tutorials are for creating 3D text, animating lightning, creating a Northern Lights effect, colouring photos, creating Faux 3D Objects, infusing, manipulating images in Photoshop, and more. These Adobe Photoshop tutorials fall under the following topics, basic tips and shortcuts, colour and colour manipulation issues, photo editing and scanning tips, text effects, special effects, textures and backgrounds, design of the interface, learning Photoshop tools and other tutorials Most of these Adobe Photoshop tutorials are related to special effects, text effects, graphics and web buttons, avatars like how to create web backgrounds, how to make borders, how to create an effect of the bevelled corner and more.
Image
Learn how to create good-looking images and download quickly, topics covered in these tutorials include web-safe colours, image segmentation, and HTML export, button creation, and more. Creating images for the web is the subject of this series of Photoshop tutorials.
These Adobe Photoshop tutorials analyse image correction from the photographer's point of view and provides an excellent resource for both beginners and experts. From simply adding a bevel to an image for the web to creating a special effect on a photo to print, these Adobe Photoshop tutorials show you must work with various filters, masks, and techniques to create incredible images.
Graphics
If you intend to create graphics for the web, these Adobe Photoshop tutorials will show you everything you need to know. Most of these Adobe Photoshop tutorials are related to special effects, text effects, graphics and web buttons, avatars like how to create web backgrounds, how to make borders, how to create a bevelled corner effect, and more. And with categories like Web Graphics, Digital Art, and Special Effects, you're almost sure to find the tutorial you're looking for. This list of helpful step-by-step tutorials is sure to help you become the graphic designer you always thought you could be.
Tutorial
Over 300 Adobe Photoshop tutorials that are suitable for beginner, intermediate, and advanced users. All aspects of these Adobe Photoshop tutorials are covered, including setting up a new document, program settings, colour management, working with layers, reverting to tips and tricks, using channels and skins, making selections. Each of the training CDs guides you through Photoshop using video tutorials, just sit there and watch the expert. In addition to the new additions, these Adobe Photoshop Tutorials also cover the fundamental points of this program, such as Tools, open a new document, use layers, work with channels, make selections, keyboard shortcuts, masking, filters, third-party plugins, and much more.
Beginners Adobe Photoshop Training Tutorial
This Adobe Photoshop Beginner's Guide will provide professional training for the most used core features of Adobe Photoshop computer software and will be the ideal information to start impressing your friends and relatives by creating a series of truly amazing photo editions.
Get rid of Red Eye
The most frequent difficulty that virtually any digital photographer faces is the terrifying "red-eye." Red eyes are generally produced by flash lighting reflected from the subject's actual pupil to the lens of your digital camera. Despite advances in modern technological knowledge, even the most expensive SLR you can buy will present this challenge. However, Photoshop includes a one-click resource that will recognize and remove red-eye.
Altering lighting or contrast
Dim lighting is no longer a challenge as Adobe Photoshop's lighting and contrast applications allow you to develop sharper, brighter photos. Although the program can perform many notable tasks, the main objective is to clean up the images.
Whether the flash is too bright, or you may not have applied additional lighting, using the sliders within the lighting and contrast selection box can help your image appear taken in ideal lighting conditions. Hopefully, you are seeing that using Photoshop; it is possible to take an image that you would normally get rid of and change it to something that will be quite surprising.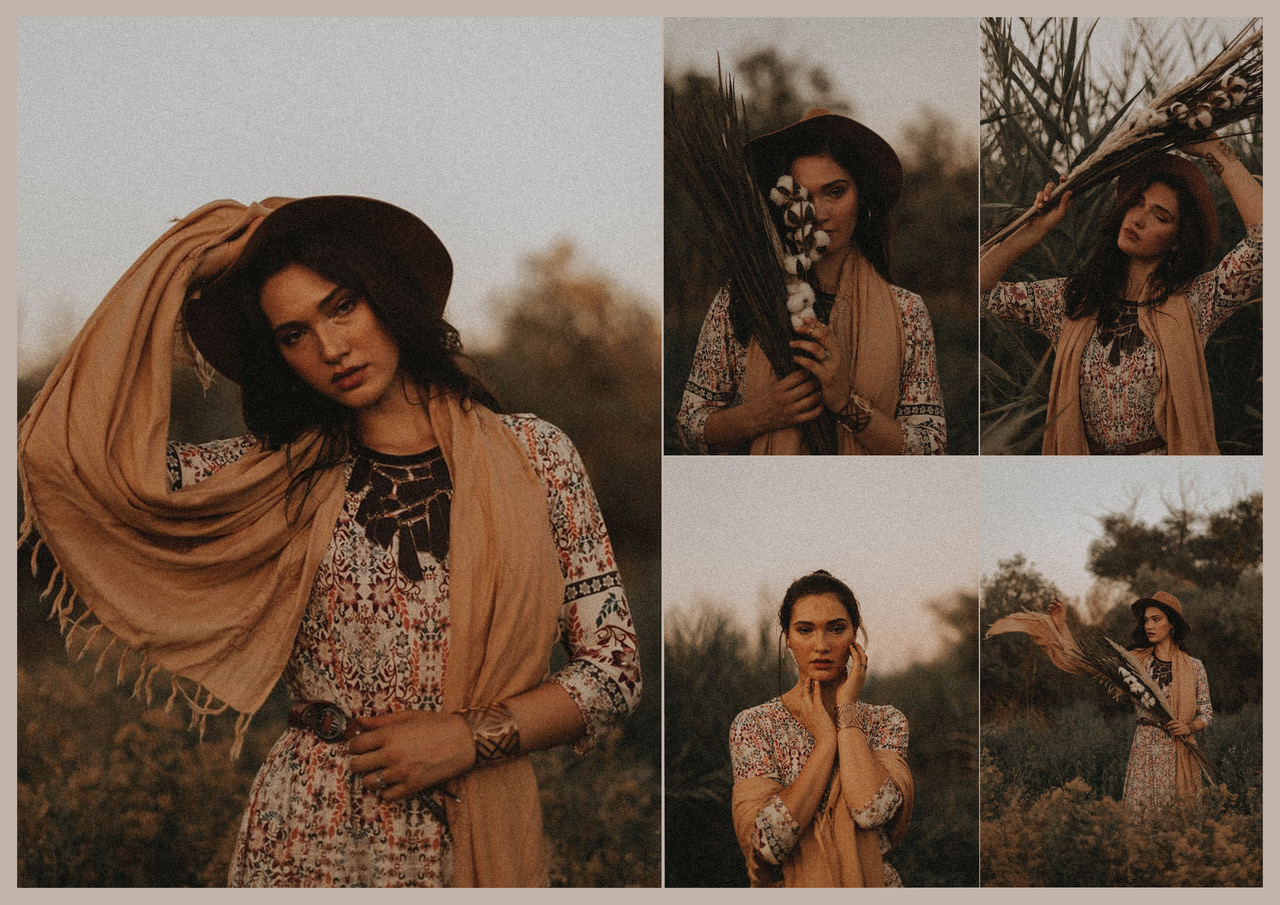 The crop tool
One technique that I use frequently is the clipping tool. She certainly has pictures of her colleagues. However, there is often some unknown person lurking and needing to get rid of them, and with Photoshop, that is not a problem at all.
You can even maintain the feel of your image while using the clone tool, so no one notices you have deleted an object. This tool is also remarkable in removing skin blemishes and can provide your subject with that "perfect model" level of quality.
These are just a small percentage of exactly what you will be able to do using Adobe Photoshop, so take advantage of this Adobe Photoshop Beginner's Educational Guide and put your own personal creative imagination to the test.
Different Tutorials for Adobe Photoshop
Photoshop is an extremely popular tool among people with photographic and creative interests. This software can be used by amateurs as well as professionals. If you are an amateur and new to Photoshop, a little guidance with the tutorials can make you work like a pro. You can use this program to make your images look real. There are many things you can do with Photoshop, such as colour corrections, setting contrast and sharpness, blurring unwanted things, creating collages, etc.
These are the Beginner Tutorials for Adobe Photoshop and the Advanced Tutorials for Adobe Photoshop. The beginner tutorials focus on the basic features of the product. The advanced tutorials focus on people who have a basic understanding of the tool. With the advanced tutorials, you can learn the advanced functions available in the tool, such as creating collages and keyboard shortcuts. Even if you do not learn the tool with the tutorial completely, you can still experiment using the different tools and learn the various functions.
The tutorials for Adobe Photoshop are available both in print and online. Most users prefer the online version of the tutorial as it is easy to use, locate, and navigate topics. The search function in online tutorials helps you locate relevant content in seconds.
There are many video tutorials for Adobe Photoshop available on the web. Video tutorials are highly effective for this purpose as they give you good visibility of what is really going on. Video tutorials are available for specific functions. So, you can browse the web for specific functions and view tutorials. You can find video tutorials on websites that offer Photoshop content, or there are people who host blogs solely for this purpose. If websites require you to become a member, you can do so as it would allow you to receive newsletters and updates about the tool very frequently. This will keep you updated on progress.
Another good way to learn Photoshop is by reading the blogs of people who use the tool. Before and after images will be uploaded on blogs, which will also give you an idea of ​​the effect. With specific instructions, you can also try working on your images. These blogs will also have a community of Photoshop users. You can interact with them and cloud ideas. You can also ask your questions and clarify them from the professionals on the list. There may also be links from where you can download the latest tool tutorials for free.
Adobe Photoshop the Perfect Tool for Photographers
The photos that were taken beautifully speak for themselves. It will attract people's attention and will make you famous for what you do.
Basically, Adobe Photoshop is used by photographers around the world to enhance, edit, restore and retouch opaque-looking photos and turn them into something elegant with vividly sharp colours that would be good enough for magazine and newspaper publishing.
These days, you do not have to be a professional photographer to produce high-quality photos. The best about this software is that it will allow you to correct colour saturation, light balance, and exposure compensation after taking photos.
Photos that do not stand the test of time can also be edited in Adobe Photoshop. Old faded, yellowed and broken photos with water damage can still be repaired with Adobe Photoshop. All you need is the scanner that will create a digital copy of the previous photograph. The discoloured image can be repaired, as well as other damage, such as water damage and tears. With Adobe Photoshop, you can turn old, faded, and damaged photos into something that appears to have been taken and developed just moments ago.
You can edit all these photos. It can make wrinkles disappear, make your face look thinner or fuller, make pimples disappear, and even add a healthy colour to a pale-looking face. You can make someone look like they just went to the beach for a tan.
As a photographer, you will adore Adobe Photoshop as one of your photography tools. You can sure that you will have a lot of fun with this software and that you will produce high-quality photos.