Graphic Design and Web Design Courses Nottinghamshire
Graphic design is the art of visual communication using text, images, and illustrations. Graphic designers combine these three components into a visual representation to convey ideas and messages. The compositions are evident from posters, web design branding, newspapers, signs, and more.
A career in graphic design is highly sought-after. A large market for graphic designers in a number of different industries is currently growing, and jobs are not limited to specific design occupations. Graphic design studies will open doors to you in a number of ways. Learning graphic design with Blue Sly Graphics will make you an outstanding employee of any corporation with the knowledge and skills you learn.
What are you going to learn at BSG?
Graphic design learning in a proven curriculum means that you understand the design principles and programmes used to communicate them. The Blue Sky Graphics graphic design programme offers you experience in the field of graphic design, composition, graphic illustration, typography, and colour theory.
You can also learn new technology, such as publishing tablet applications, through this curriculum. By learning graphic design, you know not only the philosophy and history of the industry but also master applications such as Photoshop, Illustrator, or InDesign.
Knowledge of colour theory will allow you to understand how you should choose a specific design to help you deliver your desired message efficiently. Blue Sky Graphics online graphic design course gives you a reputation as a designer and a comprehensive guide to skills and expertise in graphic design.
You can build your openings in businesses that are not structured but need success. It also enables them to transform ideas into visual representations using a fast, cost-effective, and controlled method. This would also increase the professionalism of a company to have an aesthetically pleasing and practical website. Graphic designers are already in high demand, and demand is expected to rise in the near future as the world is moving towards digitalisation. Not only can you learn graphic design to build a strong portfolio, but it will also make a successful choice for other work.
What skills should you have a Graphic Designer?
When studying graphic design, you will develop and refine specific skills that can enhance your marketability as a candidate in the workplace. It will foster your imagination, and it will continuously challenge you. You must practise time management as all tasks are scheduled to be completed.
As design techniques and technologies are continually changing, you must demonstrate the ability to adapt. It's going to show that you can communicate ideas through pictures. And you can show that you are qualified, committed, and diligent to receive a certificate from Blue Sky Graphics. They are all qualities and strengths that can distinguish you as a career candidate.
How does Adobe Photoshop, Illustrator, and InDesign differ from one another?
Adobe Photoshop, Illustrator, and InDesign are different from each other. You probably already know that the key features of the Adobe Creative Suite are Adobe Photoshop, Illustrator, and InDesign. However, you do not have a clear understanding of when and what each system should use — especially as these differences can confuse industry professionals.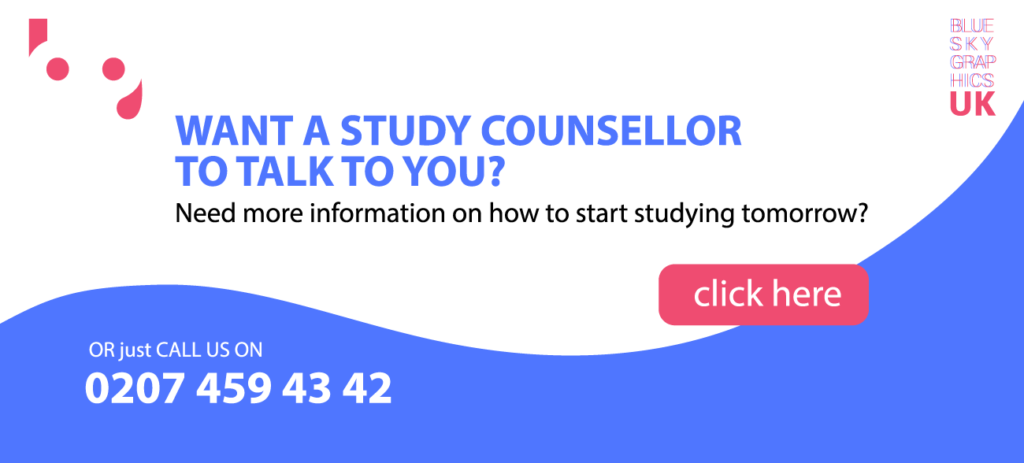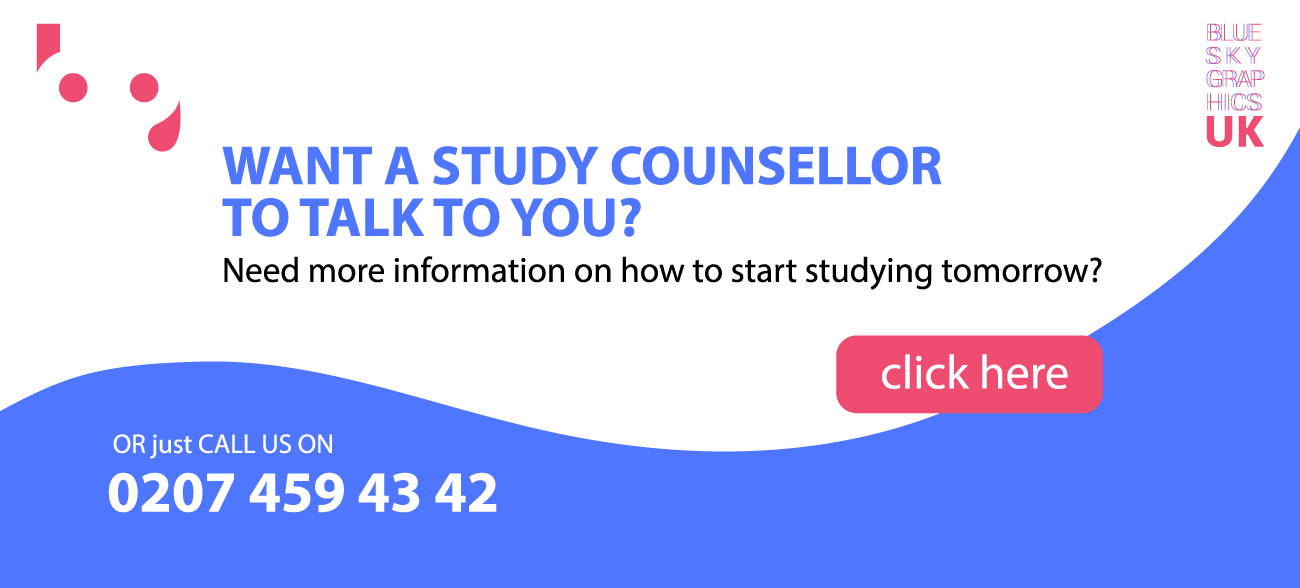 Understanding the differences is essential for better functioning, as misuse may result in an unusable logo, a messy text, or a blurred finish. Learn all about Adobe Photoshop, Illustrator and InDesign working with us in all three, because where one programme fails, the other fails.
The basics of the programmes
Here are the three programmes, divided by their fundamental functions:
Adobe Photoshop
Photoshop is a versatile tool when used correctly. It works at the pixel level because it is a raster-based device so that your text images can be pixelated in Photoshop. Photoshop is suitable for editing images, but not text files. You may also have problems designing print templates or web templates.
Photoshop is perfect for editing and creating pixels, banner ads, print images, video graphics, and user interface designs. On the other hand, Photoshop is not an appropriate logos programme because you can't manipulate or expand your files as much as you can with the Illustrator file. Use Photoshop when:
• Edit post and print photos
• Banner advertising, user interface, and video graphics have been developed.
• Build web icons and photos
Adobe Illustrator
Illustrator is very flexible, as everything from web designs to graphics to text documents can be created. It's a vector-based programme, so it uses lines to function and doesn't have any details or pixels. This vector base means that it is designed for modular design elements such as labels and logos.
If you change the size of items many times in Illustrator, they won't be blurred, much like in Photoshop. Select Illustrator to produce web graphics, full-page designs, and documents, but not to work with photos and straight images or large multi-page documents. Use Illustrator when:
• Building templates for the website
• Building text photos
• Building site or print documents, but not if they are large multi-page documents.
InDesign by Adobe
Adobe InDesign is optimised for printing materials and is mostly used in complex book layouts. It is also useful for newsletters, PDF reports, brochures, announcements, and anything that is required for main pages and multiple pages. InDesign was designed to allow users to collect and elegantly arrange the elements generated in both Photoshop and Illustrator.
Like Illustrator, InDesign is a vector-built software, and the only difference is that it focuses on master and multiple page capability, while lacking some other capabilities, such as photo editing. However, you can customise every page with InDesign, while also building a master view with page numbers, logo, etc. The text wrap feature of InDesign is much simpler than in Illustrator.
In addition, the templates produced in Illustrator appear to be overly broad and fall within the category of commercial optimisation printers.
Use InDesign when:
• Building the layout of a book
• Formation of the file document
• Creation of newsletters, PDF presentations, brochures, ads, and anything that requires a master page.
Understanding the goals, strengths, and limitations of each app and experience mean that you can choose the best resource for any mission.