What Software Is Used For UI Design?
The user interface (UI) is the space in which human and computer experiences exist. UI is an important part of user interface (UX) and consists of two main components: graphic design, which conveys the look and sound of the product; and interface design, which is the technical and conceptual arrangement of the elements. The aim of the user interface design is to develop a user interface that makes it simple, effective and enjoyable for users to communicate with the product. Learn about the various types of UI and the basic architecture specifications for each type of UI. You can study graphic design and UI design with Blue Sky Graphics so join today!
What is the UI Design?
The UI architecture gives priority to the user's visual experience. A strong user interface is functional, consistent and pleasant. User interface design can minimise the time that the user has to spend in communicating with the app and help users achieve their goals easily.
Designers use user-centred develop approaches (user interviews, direct impressions, etc.) to learn from their target group to ensure that the visual vocabulary they use in the UI is adapted to their needs. It is important to make the UI aesthetically appealing, since interfaces with high aesthetics are viewed as more functional by end-users, based on the aesthetic-usability effect.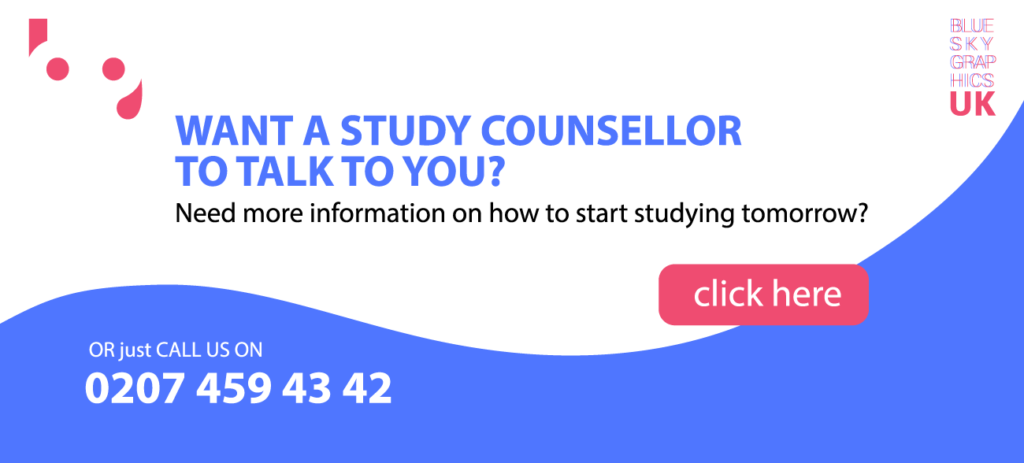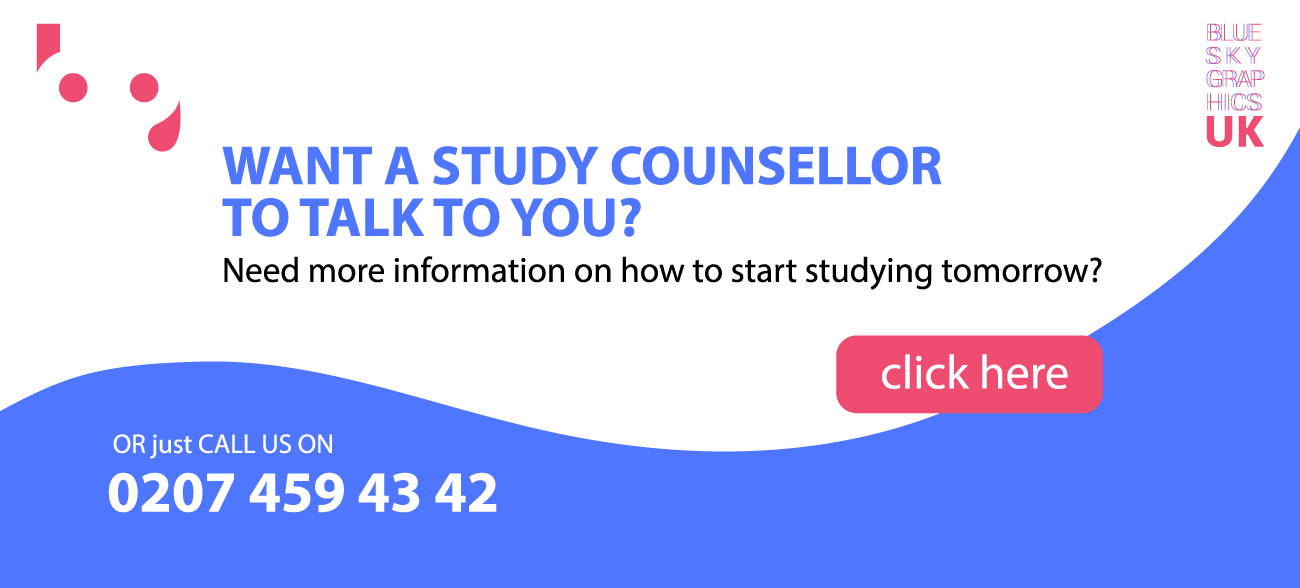 What are the most important UI design elements?
Good UI architecture is crucial to the performance of the product. Without it, users can find the product unusable. Many designers adopt a series of user interface design guidelines to direct their projects and ensure that their products are successful.
The most critical elements of the architecture of the UI are:
Place users in interface management
Make it easy to communicate with a product
Reduce emotional burden
Build compatible user interfaces
What are the three major styles of UI designs?
There are different forms of UI architecture, but three of the most common are graphical user interface (GUI), voice user interface (VUI) and menu-driven interfaces. Users communicate with details in GUIs by manipulating visual objects on a computer screen using a device or a gesture. The features of a well-built graphical user interface should be designed to promote good learning and discoverability. When users see common visual elements and patterns of interaction, they can understand how to communicate with the UI only by looking at it. It is also necessary to ensure that the elements in the GUI are compatible – the UI should be consistent in providing a sense of control and reliability.
Voice user interfaces (VUI) are rapidly gaining popularity. The increasing number of voice-enabled assistants sold all over the world proves that consumers find such applications useful. Voice user interfaces take a particular approach to design. Designers need to build an effective, conversational UI where words and syntax play a key role. In order to build more human experiences, designers need to engage in understanding human psychology and concentrate even more on validating their design choices using voice-based prototypes.
Another key style of UI is a menu-driven interface that provides users with a set of commands in the menu or list form via a drop-down or drop-down, full-screen, or pop-up.
What are the design patterns of the UI?
UI interface trends are a vital part of UI design. These best practises are generic solutions to basic issues in the IU. Style trends help organisations develop reusable, consistent solutions to the user interface challenge.
Create a user experience that is perfect for your product and business by searching our list of frequently updated articles that include tips, tricks and best practises to help you level your skills.
Why is the UI Design so important?
User Interface Architecture is one of the reasons that the website will start having a traffic flow. It pulls people in and holds them in it. That is what helps users recommend the platform and become regular customers. It can never be forgotten, no matter what everyone does.
One thing that surprises people is how large an effect even the slightest UI Design modifications can have. For example, did you know that the shape of a button could decide whether or not someone knows how to perform a task? It is an insane thing to think of, but it is real. People have some instincts focused on visual information that play a role in how they communicate with websites, and web and app development firms need to take these into account. Creation is talking to people and should be taken seriously if you want to be successful.
In addition to simple style improvements such as button shapes and colour combinations, odds are that users would not linger on the web if it is impossible to engage with them. When users visit your site, their user experience should be one of your top priorities. When users have positive feedback with your platform, retention rates are higher and they want to tell more people about this. This means more chances to increase your revenue and even more opportunity to increase your customer base. When customers have a negative experience on your platform, the odds of your product or business getting denied are increasing exponentially. This is particularly true if you are depending on Internet marketing to get in touch with more of your target audience.
UI Design is critical because without it you would actually have to return to printing flyers and making cold calls. People make rash decisions, because when they visit the platform, they would rather waste 30 seconds launching a new site than meddling about with a tough one. If your user base considers your website too complex, misleading or challenging to use/navigate, an otherwise exceptional product will easily fail.
Simply put, User Interface Design is really critical and it will make or break the customer base. It causes fewer challenges, enhances user engagement, improves reliability and creates a direct bond between your customers and your website.
Adobe XD
A tool that is designed for wireframe, build, prototype, present, and share awesome online, smartphone, speech, and more experiences—all in one app.
Adobe XD is designed for programmers, creative teams and companies who need to build on a scale. It is what you need to work more effectively, work together seamlessly, and build and maintain your design framework.
Sketch
Sketch is a vector-based programming platform that can design interfaces easily and efficiently. It is like a hybrid of Photoshop and Illustrator, but a lightweight programme with often 100+ or limitless artboards. Make the symbols of the pre-designed feature and use it whenever appropriate. The sketch is a programme intended to spare artists from the hustle of software swapping.
Adobe Illustrator
If you are connected to design in some way, Illustrator is not a new word for you; it is the best tool out there to render logos, drawings, typography, icons, smartphone apps, websites or even complicated illustrations supported by Adobe.
Illustrator has been the industry standard for many years. It is a tool that lets designers produce pixel-perfect art.