Media creatives and multimedia professionals look to the world of Adobe for a variety of powerful software with a specific use. From the tiny little emojis found on WhatsApp and the app icons that you see on your tablet to the visual effects in the cinema, Adobe has a powerful array of amazing tools that artists and media professionals use across the industry. The chances are that you have already heard about Photoshop, but can you name the rest of the Adobe products?
Have you once ever before asked yourself what the difference is between After Effects and Premiere Pro or Photoshop and Illustrator? It often makes it more confusing because Adobe has several software with functions that might seem like they overlap in each category, but each product has its own niche and advantage over the other.
The plethora of software by Adobe can be quite overwhelming even for professionals, let alone students of graphic design, to understand what each one is used for, so in this article, we summarise the main uses of each software and why to use it.
What is Adobe Animate?
Flash is no longer around and has been renamed to Animate. Due largely to poor performance issues and the advent of better technology like HTML5 and industry criticism, Adobe Flash changed to Adobe Animate. It also added cool new features to export your animations in more formats, including HTML5. With Animate, you would typically use this software to design interactive animations for games, TV shows, and the general worldwide web. With it being an exciting and in-vogue software, you can use Animate to bring cartoons and banner advertisements to life. As a graphic designer, you can communicate with your audience in a fun, moving, and a catchy way through animated doodles and avatars.
What is Adobe Air?
Adobe Air has been taken over by Harman. Air was a cross-platform technology that allows you to make apps and games. It is used mostly by developers who can easily work with and combine Adobe Flash, HTML, ActionScript, JavaScript, and Flex to deploy web apps on desktops, IOS, laptops, and android.
What is Adobe Character Animator?
Adobe character animator makes it possible to create 2D animations that have to animate it frame-by-frame. It lets you animate any Photoshop or Illustrator file using your face and voice with your computer's webcam and microphone to copy your facial expressions.
What is Adobe Photoshop?
In a nutshell, Photoshop is the go-to software that graphic designers, photographers and general creative professionals would go to enhance or manipulate photographs. Branding agencies are likely to have a talented graphic designer on hand that knows Photoshop inside out.
The word 'Photoshop' is so famous in English that it's now actually considered a general day-to-day word in ordinary layman terms. Adobe Photoshop has a variety of useful functions that make it a great tool for creating digital artwork and making posters, advertisements, wallpapers and stationery. Artists are also likely to use this software to draw and sketch. It would be very uncommon for a photography house not to use Photoshop since many of these are projects involve retouching and editing photographs.
Since Adobe Photoshop allows you to alter, manipulate, enhance, filter and just generally improve (or change) photographs, it can be used for all types of illusions and enticing adverts. If you have ever seen a group of polar bears from the North Pole lost on a beach in a whitewashed Caribbean beach, then the chances are that the image described was made with Photoshop.
Other important aspects of Photoshop are composting, preparing web files, working with 2D and 3D images and painting with a mixer brush, among lots of other super cool tools.
One very useful thing about Photoshop is that it enables you to create raster images in layers, mask images and use alpha compositing technology.
Many people use this incredibly versatile software for various things. Still, predominantly, on the one hand, it is used among photographers to enhance and touch up their photos, while on the other hand, it is used by YouTubers to make catchy (or cringe) thumbnails.
Find out more about Photoshop here.
What is Adobe Illustrator?
It is very easy to make a comparable list of similar functions that overlap when considering Photoshop and Illustrator, especially as they are used to both design images. However, the key difference to note is that the way the images are stored is completely different. On the one hand, Illustrator works with vector art, which stores images as mathematical algorithms. On the other hand, Photoshop stores images with Rasta art, meaning that all photos are stored as pixels.
That is why the vector graphics created within Illustrator can be scaled to any size without losing quality or overall resolution. It has zero resolution issues when working with Adobe Illustrator. Because the graphics are based on mathematics equations instead of stored pixels, you're always given a sharp, nice and crisp line.
A vector is an object that has both a magnitude and a direction. So, the difference between Photoshop and Illustrator or raster and vector is that raster-art (PS) becomes pixelated if it is enlarged; however, the vector-art (IL) can be enlarged infinitely without losing its quality.
Professional artists are increasingly doing their work in computer software, even if they can conceptualise art by hand. That is where Adobe Illustrator comes into play and is helps graphic designers worldwide create stunning graphics.
There is certain software that simply would not use to perform certain things with, and the most obvious example of this would be using Illustrator to edit photographs. This would be terrible because photographs require pixels and a high resolution because they are very detailed images that need to be scaled up. On the other hand, Illustrator would be great for creating vectors such as posters, logos, and icons (something that Photoshop would not be suitable for).
Find out more about Illustrator here.
What is Adobe InDesign?
InDesign is great for specific tasks or projects that require a specific multi-page layout commonly found in magazines, tabloids and newspapers, and certain books. The software is good for arranging a large number of texts and photos which can then be directly ready for printing. Publishers and publishing houses use InDesign, often used in conjunction with Adobe InCopy.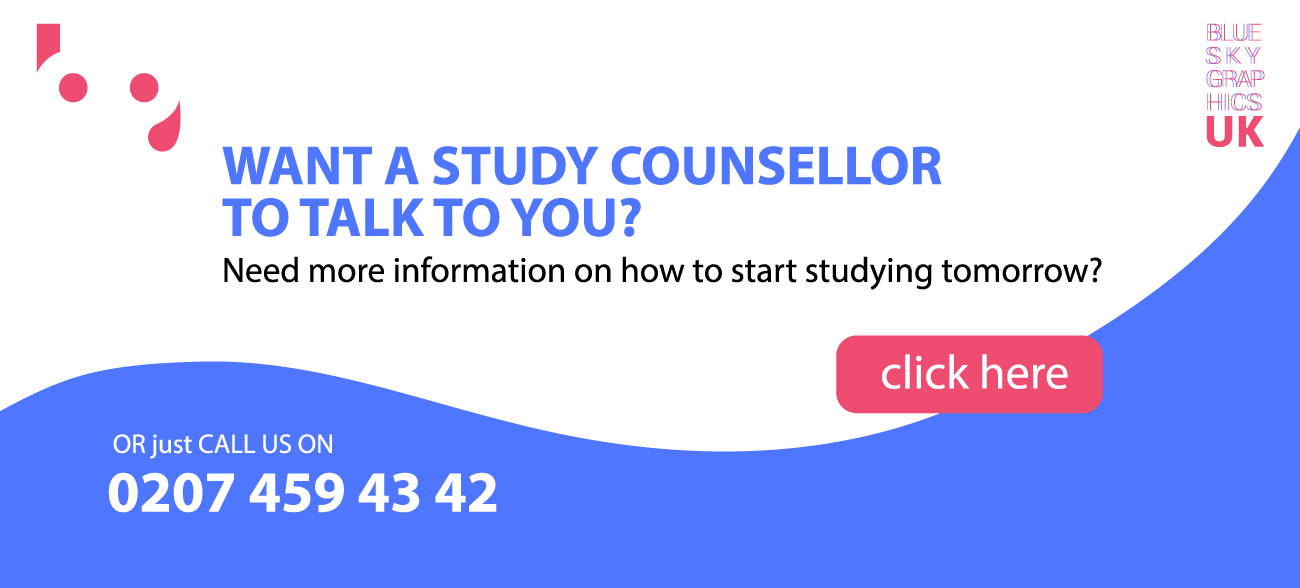 What is Adobe InCopy?
Adobe InCopy is a useful piece of software in that it allows people to work on a specific project while performing different tasks. In this way, the software is quite efficient because several people can be working at once across different things like editing text and designing graphics.
If you think about the different people found in a publishing house like designers, editors, writers and photographers and a job with a tight deadline which requires the collaboration of several professionals from various fields or departments to jointly collaborate in making a magazine or newspaper.
In this way Writers and Graphic Designers can work simultaneously thanks to Adobe InCopy and InDesign compatibility. In this way designers can do their creative thing while editors can type away. The software is used in the industry as it improves the efficiency as several people can work on the document simultaneously.
What is Adobe LightRoom?
Adobe Lightroom can easily be compared to Adobe Photoshop – both for editing and managing photos, but the main difference between the two types of software is the capabilities. Lightroom is designed for small changes to brightness, contrast, colour, or balance and works specifically well with large photos collections.
Adobe Lightroom does not have the same pixel levels as in Photoshop; however, the software is very straightforward to navigate and has a simple interface. Photographers may use this to manage their workflow since Lightroom is good at efficiently organising and filing or cataloguing post-processing which can be done in mass.
What is Adobe Bridge?
As the name suggests, Adobe Bridge is a very good bridging software that works very well in incompatibility with many other Adobe software. It allows users to manage Media visually like a universal file manager.
You may be thinking that Bridge and Lightroom do the same thing, so why are there two software? Well, while there is a big overlap, the difference is that Bridge can handle more types of files, and LightRoom is exclusively and specifically designed for photography.
What is Adobe Premiere Pro?
Premiere Pro is professional by international and industry standards as a video content editing tool used for making everything from TikToks and YouTube clips to epic Blockbuster films that you can cut, edit, or trim quantities of clips with. It is then possible to sequentially arrange them in a structured timeline.
Adobe Premiere Pro earns its status as industry-standard video editing software. It offers innovative tools like connected clips, auditions, and a trackless timeline to ease organising and editing.
Adding extra sound effects (non-diegetic) to your video with Premiere Pro makes it easy. You can also add text transition audio effects.
What is Adobe After Effects?
Adobe After Effects is a powerful software for creating all kinds of visual effects is basically Photoshop for videos; it is commonly used for creating animations. It is also the industry-leading digital visual effects and motion graphics software. Graphic designers and creatives working in the media production world tend to rely on After Effects to create wonderful and dazzling visual effects for film, television and video.
The software is very sophisticated, and to use this properly, users are expected to know and operate a variety of internal tools. At Blue Sky Graphic, we teach After Effects on our Motion Graphics Course, and topics include Tools and panels, Navigating the timeline, transform properties of layers, Keyframing layer properties, Effects and presets panel, creating a composition, importing media into a project, adding layers to a composition.
In this way, After Effects can be used for keying, tracking, compositing, and animation in the post-production process. It can be used for creating all kinds of visual effects videos, and it is commonly used for creating animations, motions graphics and other cinematic effects.
The main difference between After Effects and Premiere Pro is that you can only work on a single video at a time rather than working on multiple videos. It is worth noting that After Effects is not designed to edit the final content for a sequence of videos but more for the visual elements, which need to be exported into Premiere Pro, where the final edit would be made.
What is Adobe Media Encoder?
Adobe Media Encoder is a specific piece of software used primarily for rendering videos created in Premiere Pro or After Effects. So, for example, with this software, rendering is made easy because original file sizes could potentially be very big and need to be compressed and converted into a file format and resolution that allows it to be played without any issues or powerful processors with lots of Ram. Media Encoder conveniently compresses media files, reducing their size.
What was Adobe Prelude?
Adobe Prelude is no longer in use and discontinued by Adobe in 2021.
Prelude was very useful for editing video content because it allows you to tag the content before editing. It uses metadata for workflows and post-production workflow systems and searches footage; however, this software has been discontinued.
Remember, a movie might have several hours of footage shot with different cameras, so Adobe Prelude is used to chop up unnecessary parts, synchronise the shot, and tag the content before sending it to the main editing team.
What is Adobe Audition?
Audio is important, and Adobe Audition is a digital audio workstation and professional software used for audible purposes to do things like editing, recording, mastering and mixing audio. It is basically a digital audio workstation that provides a platform where an individual or multiple files can be selected, and various audio processing functions can be applied to them.
What is Adobe Flash?
Adobe Flash Professional is the software used to make simple 2D animations, games, and applications. You may recall at some point while browsing on the internet that certain sites ask for you to install Adobe Flash player to load certain games or animations. The chances are that these games or videos were made with flash and usually prompt you to download a player.
What is Adobe Flash Builder?
Flash Builder (previously called Adobe Flex Builder) is encoded using Action Script language and the open-source Flex framework. Adobe Flash Builder is a 2D animation software used for programming and is commonly used for making games and apps. Creatives may use this to streamline their workflow by debugging and publishing content in Flash Professional while editing code in Flash Builder.
What is Adobe Scout?
Adobe Scout is not a popular software and is used for analysing performance issues in a game made with flash.
What is Adobe Dimension?
Adobe Dimension makes it easy for graphic designers to add 3-dimensional mock-ups and a 2-dimensional image to make deposits of both elements together or brand visualisations. Composites of both elements are useful in making product models for advertisements prototyping and package design. With recent updates, Adobe Dimension has evolved into a powerful 3D rendering tool that allows you to create rich 3D visuals that can take assets from 2D or 3D applications and render them to a professional level quickly and easily on a wide variety of computer hardware.
What was Adobe Fuse?
Adobe fuse is now part of Maximo. Maximo is available free for anyone with an Adobe ID and does not require a subscription to Creative Cloud.
Fuse was another tool for making 3-D humanoid models. 3-D human models can easily be exported to Photoshop or any other 3D software, and you can create highly customisable models by deploying on tools that can change physical attributes like making a moustache, eyebrows or just adding textures or colours to their clothes.
What is Adobe XD?
Adobe XD is a highly powerful and user-friendly vector-based experience design platform that allows you to create an interactive prototype without needing third-party plugins as you would in Sketch. The Adobe prototyping editor makes it seamless to quickly make the mock-up of your app and allows designers to visually connect interactive areas to other screens using wires and setting up transition. Adobe XD handles complex frameworks and image libraries. It also includes instinctive devices for effective display interface and intuitive model building that can be used in customer testing without the code requirement. It enables users to craft prototypes that look and feel like the real thing.
Before XD Adobe was working on adding features for UX designers on their established tools like Photoshop and Illustrator. In XD, you can make an interactive prototype without third-party plugins and thus effortlessly be able to visually connect interactive areas to other screens using wires and setting up transition.
What is Adobe Dreamweaver?
Dreamweaver is a web designing software that lets you visually make websites on the internet or even the Intranet without having to touch the code. It is declining in popularity due to InDesign, but it is still good since it features a powerful code editor that supports numerous programming languages like HTML, CSS and other web standards, thus allowing you to customise the design however you like. This is good for developers using design and then code to manage websites as well as mobile content.
What is Adobe Acrobat Reader?
Adobe Acrobat Reader is the standard piece of software for viewing, printing, and signing all kinds of PDF documents, but if you want to make PDF files, you need.
What is Adobe Acrobat DC?
Adobe Acrobat DC (previously Adobe Acrobat Pro) is used to create and manage PDF documents and is the leader in the best PDF solution.
What is the Adobe Creative Cloud?
Adobe Creative Cloud is a subscription cloud service that costs about £49.50 per month. With Blue Sky Graphics (if you are a student with BSG), you will be eligible for the highly subsidised student discount subject to terms and conditions and ahead of the course commencing, we will help you install the discounted subscription. The student discount is a heavily discounted rate for students.
Broadly, Creative Cloud can be used for nearly any task and with membership, you'll have access to the entire Creative Suite in the areas of graphic design, video editing, web development or photography. Adobe Creative Cloud applications are widely used by professionals in their field. With Creative Cloud, you receive new features as soon as they happen.
What is Adobe Stock?
Adobe Stock is used by graphic designers and those wanting to source stock photos videos from 3D models. It is easy to source the perfect high-resolution, royalty-free, stock image to enhance your creative work, and it is available from within the Adobe Creative Cloud (mentioned above).
What is Adobe Fonts?
Adobe Fonts (previously known as Type Kit) is where to source good fonts and has a bank of more than 20,000 fonts.
What is Adobe Behance?
Adobe Behance is the place you need to be if you want to get noticed and potentially find some work or network with like-minded individuals. It is essentially an online social media platform that works with audiences around the world to share their works for self-promotion.
What is Adobe Portfolio?
Adobe Portfolio is the space you would use if you want to promote your work on your own website and is commonly used to make a basic website using your photos and is a good tool for graphic designers.
What's next?
If you are as excited about the Adobe software as we are teaching it, then consider enrolling with Blue Sky Graphics. As an online graphic design school, most people that join us do so either as a non-graphic designer looking to become a professional graphic designer. Many of these who excel in their portfolio and ability go on to become In-house graphic designers and Freelance graphic designers. We have great links with the industry, and all our tutors are from the industry too.
Our next enrolment may be just around the corner, so check out more here.