What Is A Career In Graphic Design
Being a graphic designer seems to be the best work for anyone looking for a creative future. This area provides many ways for you to demonstrate your artistic side by developing fresh and ground-breaking ideas. Now, let me explain what graphic design is and how you can make a career out of it. Examine it out!
Graphic design, also known as communication design, is the craft and technique of producing and projecting concepts in visual and textual forms. It would help if you created prototypes for an organisation of any size, from a plain poster to the visuals on the company's website.
Graphic design is, as we all know, an artistic practice, but did you know that it is also the process that pervades everything that an organisation does these days?
A graphic designer's skilled hand can be seen everywhere, from websites to device interfaces to food packaging. It will be a demanding and exciting work environment for you if you are trying to make a career as a Graphic Designer.
Progression of Your Career
Graphic designers have a variety of work titles based on the industry sense and level of their profession.
1. Junior Designer
In certain organisations, such as agencies or magazines, a graphic designer may advance to the senior designer position. Later, depending on your background as a graphic designer in the industry, you can advance to positions such as production director and art director. Is not that incredible?
Yeah, indeed! A junior designer may be referred to as a graphic designer, UI/UX designer, visual designer, motion designer, digital designer, web designer, animator, development artist, or graphic artist in the ideal world.
2. Mid-Level Designer
You will advance your career by being an information designer, interaction designer, product designer, environmental graphics designer, information architect, kit designer, event designer, experience designer, or content strategist. As previously said, your position is often determined by the type of company/industry for which you work.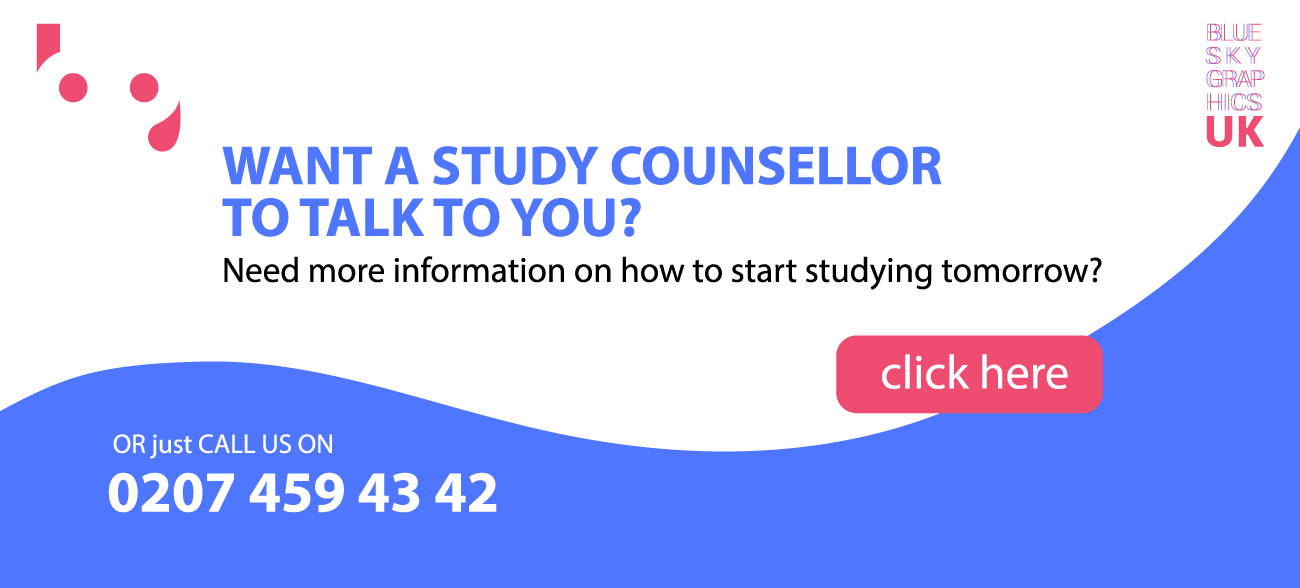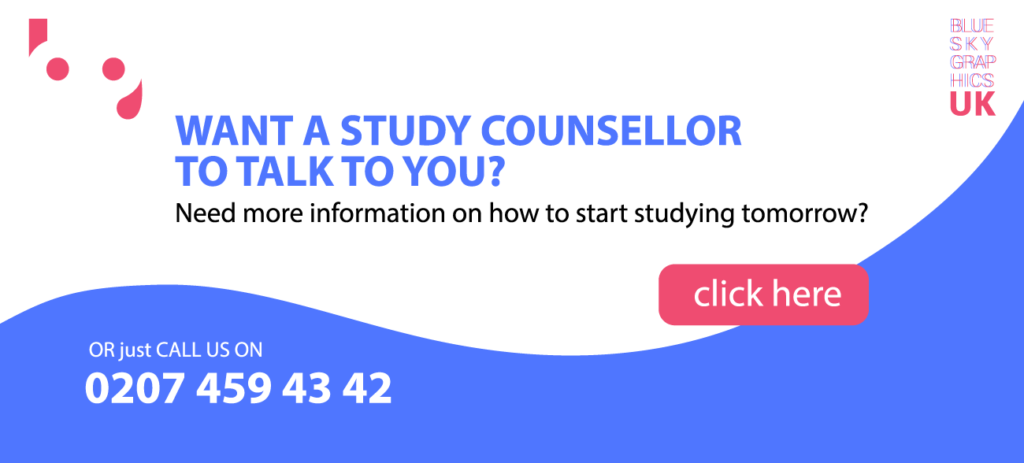 3. Executive Role
Once you have acquired ample experience and understanding of the design segment, you will be able to apply for very lucrative work titles. Designers may hold positions such as owner/founder, executive creative director, head of development, or chief creative officer at the executive level. Graphic artists at the corporate level are commonly referred to as the company's Creative Head.
1. A Bachelor's Degree Is Not Needed
Students from any discipline may apply for a position as a graphic designer, but you must have appropriate work experience or an associate degree to be considered. Nobody can hire you until you can demonstrate that you have had proper instruction. If you lack valid qualification evidence but are enthusiastic and creative, your portfolio will assist you in obtaining a job. You can learn graphic design and create an outstanding portfolio with Blue Sky Graphics.
2. Knowledge of Design Software
Photoshop, Illustrator, and InDesign are the most widely used and influential graphic design tools. However, there are several other technologies available, and new software is being developed with numerous advanced features.
As a graphic designer, you can understand how to use these programmes, not all of them, but the majority of them. It is strongly advised that designer aspirants keep up to date with modern and innovative applications in order to avoid falling behind the times.
3. Colour theory
Colour theory can be understood not only by painters but also by graphic designers. Since it is indistinct, learning how to use, contrast or match colours would be a helpful ability.
4. Fundamental HTML
A graphic designer should be familiar with the fundamentals of HTML and CSS, which are programming languages. You may go under the hood of a website or CMS to change the pages and templates. To set the architecture of a web page, you must be familiar with a programming language.
Potential Earning
The estimated annual salary for a Graphic Designer is £54,000. After ten years in this sector, the majority of employees go on to other jobs.
Adobe Acrobat, Cascading Style Sheets (CSS), Adobe InDesign, and Adobe Dreamweaver are the abilities that improve pay the most for this work. These are some of the most important skills and credentials to have if you want to be a professional graphic designer.
Career Prospects
Professionals in this sector are in high demand today, as the modern age has only intensified the emphasis placed on photography of all sorts. Consider the following examples if you are unsure about which profile will better fit your goals.
As a technical illustrator, you will be able to find work in a number of media markets. A technical illustrator will be responsible for creating animation, 3D pictures, and storey boards. In today's campaigns, most technical illustrators use digital formatting and rendering. Acting as a freelancer or directly for an agent, such as an advertising agency, is an option. Illustrators are also required in television and film production houses, as well as game design firms.
Layout Artist
A concept designer is another fascinating job in the field of graphic design. A layout artist's usual employer will be a print media organisation, such as a magazine. An individual with this profile will be tasked with managing a number of issues. This can include assembling art elements to be pleasing to an audience, as well as selecting suitable typefaces and fonts. Knowing how to use the most up-to-date architecture tools will be immensely beneficial, as it is in many other professions today. Aside from advertising companies, there will be opportunities in marketing firms and food makers.
Web Designer
A web designer is likely to have the most job opportunities for individuals with this level of degree. The internet has developed into a much larger movement than anybody might have imagined about a decade earlier.
To be aesthetically stimulating and convenient to use, all websites must consider simple design principles. If this is a career that interests you, it is critical that you enrol in a training programme that focuses on this area. Working as a web designer from the warmth and ease of your own home is possible.
Brand Identity Designer
Brand identity designers create merchandise and promotional materials that influence how the audience perceives the company. A brand identity is the visual representation of a company's image. Designers chose the look, sound, and application of specific products and labels. The brand name is also what makes people remember the brand and, in most cases, what prevents them returning.
Advertising
Working in ads entails more than simply designing and laying out pages. To be a good advertiser, you must first consider publicity, public relations, and customer behaviour. Your knowledge of those market fields, together with your graphic design skills, enables you to create and implement effective promotional campaigns.
Illustrator
While some people consider illustration to be an entirely different discipline, the skills you develop as a graphic designer will help you break into work as an illustrator. Illustrators create the visuals in books using tools such as Adobe Illustrator and Corel Painter, or by hand.