Web Design and UX UI Design Courses  Doncaster
Have you ever imagined what being a web designer would be like – designing business websites? Web design is one of the most creative fields, and varies from other industries. It includes visual communication, technical details, etc. It also includes interacting with the business environment, where expertise and passion are part of creative work. This line of work relies on the know-how of the field and creativity of a person.
Web designers use computer tools such as WordPress, Adobe XD and Elementor to bring their designs to life so it is certainly important to be more tech-savvy. But if computers aren't your strength, no need to worry! Our tutors show you exactly how it's done by taking control of your mouse on your computer.
Why Learn From Blue Sky Graphics?
Choosing to take advantage of our courses is certainly the best thing to do in terms of managing time and effort, since we engage students in the field of web design creatively. We help you create a solid and presentable portfolio for your career by harnessing your strengths, creativity and abilities. Our tutors are highly skilled, and they are hired because they have vast knowledge of the subjects, business expertise and teaching abilities.
The online courses often have very convenient timings. We start each day from 7.30 a.m. till 10.30 p.m. This helps you to select a reasonable time period for learning graphic design despite your busy schedule.
Course Syllabus
The courses at Blue Sky Graphics includes
1. Graphic Design Courses – 9 months
2. Web design and Development course – 8 months
3. UX-UI Adobe design course – 8 months
This course on graphic design teaches you to run Adobe Software and highlights other aspects, such as the creation of logos and advertising which contribute to creating a unique design.
The web design lesson is about designing or upgrading your own website using Photoshop and WordPress.
UX-UI programming course includes the construction of a user-friendly website, so that the public can understand it easily.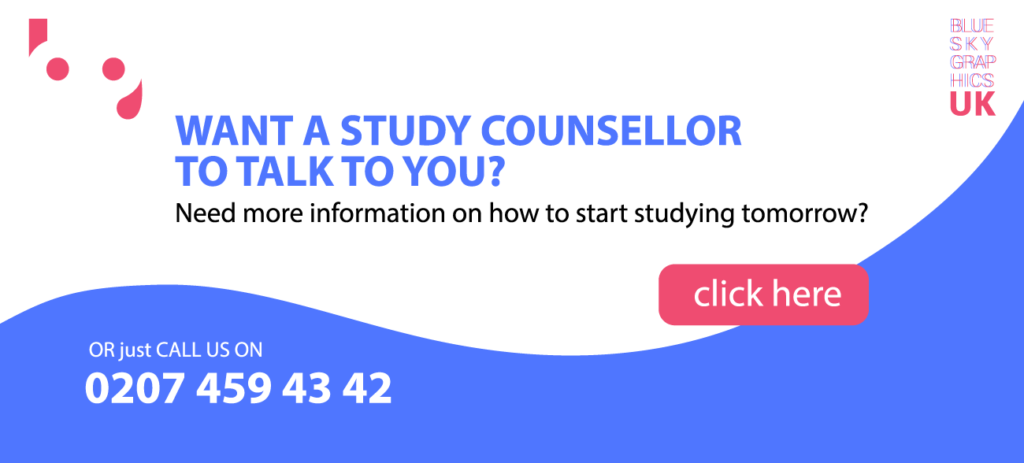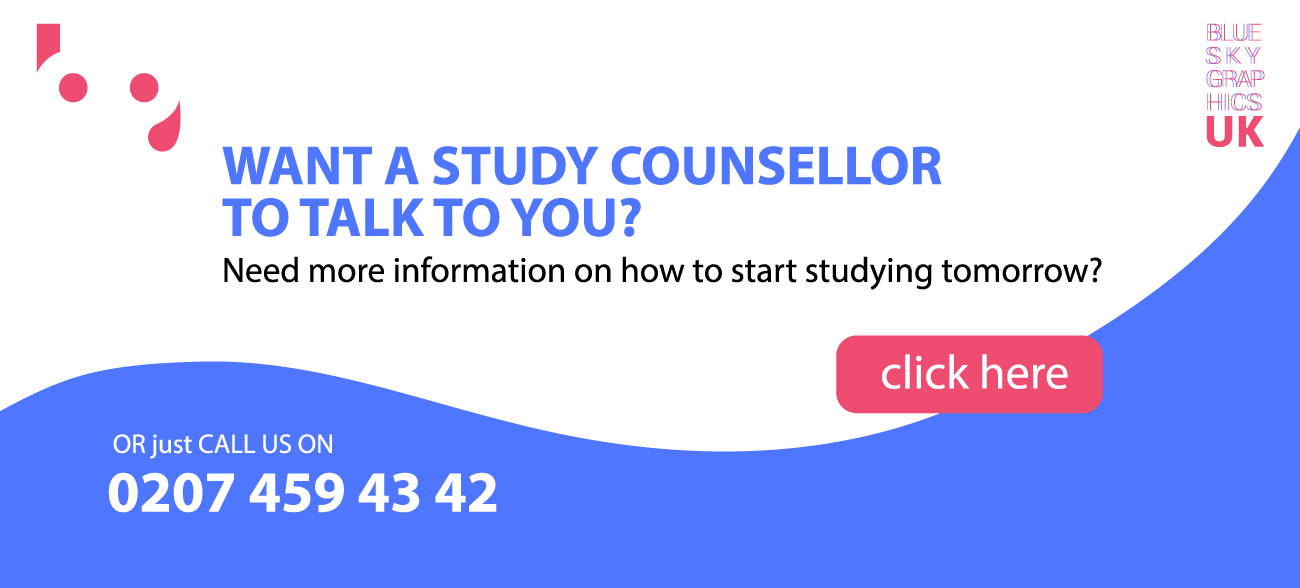 What Role Can You Play as a Web Designer?
Web designers can work for themselves, from self-employment to partnering for big corporations. You start your private label by taking online courses with your skills and perfected concepts.
By being educated in this area, you can be a web developer, creator, senior web analyst.
Graphic professionals are expected to design websites and produce numerous visual images for site owners to convince them to buy their goods and services. There are some things you can do for artistic projects in your own home. If we choose to do so, graphic artists can either continue with a project-based approach or increase the work size.
Job Outlook for Web Designers
If you choose to work in web design, you can work in a couple of different settings.
1. Consultation with companies in the industry, such as product consultants or branding services (graphic design agency)
2. Function with any company (in-house graphic designer)
3. Work on your own remotely (freelance graphic designer)
Graphic design and web design are becoming increasingly relevant to the marketing and sales of both companies and products. However, web designers tend to work with public relations and marketing professionals to consider how the intended ideas can be conveyed.
Whether you work with contractors or set up a workshop, you will open your doors to a variety of creative careers with a portfolio in web design. The creative director, the animator, the visual artist, the illustrator and they are directly related to graphic design activities. Some designers set up their own studios and work as artists or as members of the collective studio.
You can be part of an advertising design team that includes the identity and branding of events or corporate communication. You can also act as a writer. Most publishers use their talents to develop, manufacture and sell books and build digital and electronic product design, newsletters, journals and newspapers.
Graphic designers well taught in web design and UX UI design are also used to create positive representations of organisations, individuals and goods, as well as to provide creative solutions to generate sales or increase business interest.
Web Design
One of the courses that we teach is the Web Design course, which takes place over a period of 8 months. The Web Design course includes the possibility of developing and reorganising existing websites using specialised technological techniques and methods to explore the layout, vision and usability of a website.
There will also be training in other areas, such as web design, colour theory, and architectural concepts. It's much easier to have a web domain so you can quickly apply the information you have gained as you move through the course. The use of WordPress completes a large part of web design. With WordPress you can use the configuration of your search engine to support your website in an organic form.
UX UI Design
UI Architecture is a Virtual User Interface. That includes the click-on buttons, the text they're displaying, the photos, sliders, data entry fields and all the other things the user interacts with. It involves configuration of a computer, switches, animations of an interface and some other micro-interaction. And, after taking the advanced course in UX UI design from Blue Sky Graphics, you can effectively determine the appearance of every website. This course is conducted over an 8-month span and is ideally fit for those who already have any experience of graphic design.
Making Money as a Freelancer
If you're operating at some company, web design classes at a university are difficult to follow. That's where online classes are useful! You will take courses and work as a freelancer, based on your lifestyle and flexibility. Such classes deal with the field of graphic design, including architecture, key features and principles that give students an understanding of what makes a good design. Adobe XD, WordPress and Elementor needs to be known as basics of web design. By learning these high yield programs, you can become a freelancer to support yourself financially with ease.