How Can I Make Money By Creating A Logo?
Have you ever imagined what it would be like to work as a graphic designer, designing logos for companies and websites for businesses? Graphic design, which is distinct from other professions, is one of the most artistic careers. There is an element of visual communication, knowledge, and technology involved. This often entails interaction with the corporate world, when artistic work requires both knowledge and integrity. This line of work needs both expertise and imagination.
A graphic designer is more than an artist; he or she is a producer who is willing to use technologies and techniques. Their strategy can extend beyond successfully speaking, supporting, and presenting to the public. The objective is to clarify the condition using the facts provided.
Why Study Graphic design?
Wherever we go, we will see the strength and effect of graphic design. It may have an impact just by being seen in a journal, newspaper, or advertisement. This growth and development have turned this company into an exciting career prospect for a large number of people worldwide.
Businesses who invest in high-quality graphic design demonstrate increased trust.
Any business has the ability to make or destroy its image and view. Individuals are looking for professional indicators that they may believe you.
It's critical to understand that graphic design will help you differentiate your company from competitors. Effective architecture is impressive and has the ability to influence the preferences of decision-makers. Improved graphics efficiency significantly improves the company's potential to greatly raise the market for massive consumers.
Is Online Education Trustworthy?
Many people have reservations about the standard of online schooling, but it can potentially be more beneficial than a traditional lecture in a physical classroom. We've implemented a one-to-one class format to help you get a better understanding of the lesson by providing you with the professor's undivided attention. Additionally, it will benefit students who are unable to speak up in a crowded space and therefore stop answering questions, putting them in a state of uncertainty. In our teaching style, you can feel free to ask any questions you might have. Our tutors are exceptionally skilled and diligent, each specialising in a different aspect of graphic design, graphic design, or UX UI design, so there is no reason to be concerned about online learning!
Additionally, the online class standard is irrelevant, since lessons begin at 7.30 a.m. and end at 10:30 p.m. daily. You will then research or practise while also participating in training.
Any Interesting Facts About Us
To summarise, here are few things about us that you should be aware of prior to signing up!
• Classes are delivered in a non-traditional classroom environment, not in a traditional classroom setting. It's a one-to-one class scheme that allows you to understand more when receiving all necessary assistance.
• Weekday and weekend classes are also open, with flexible scheduling!
• The essential applications like WordPress, Elementor, and Adobe XD.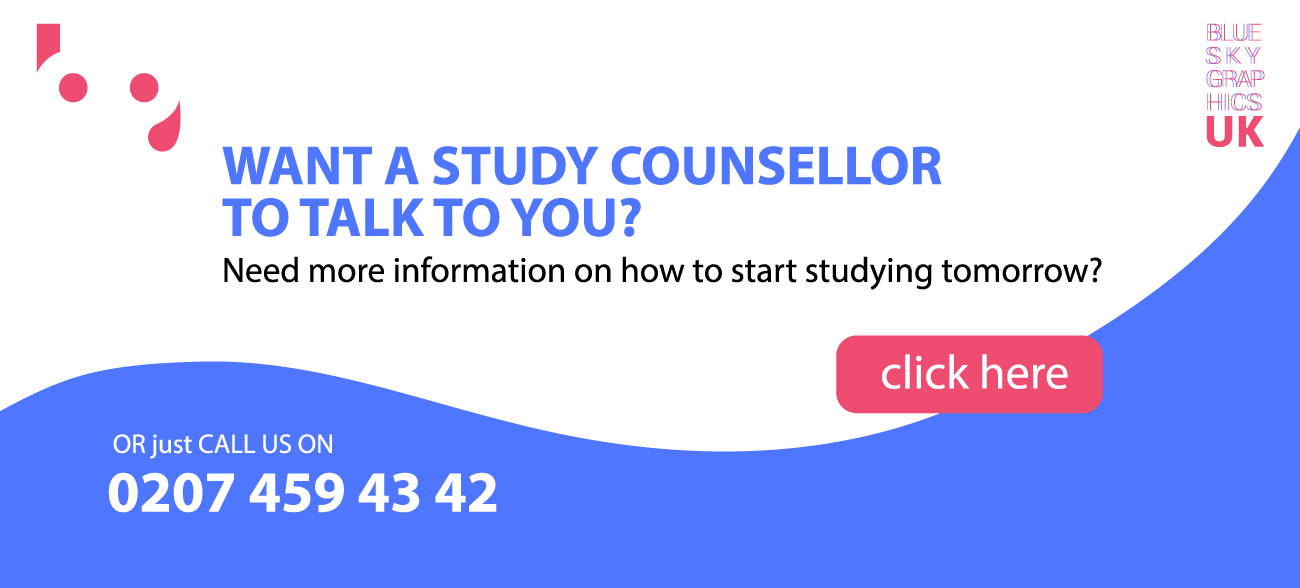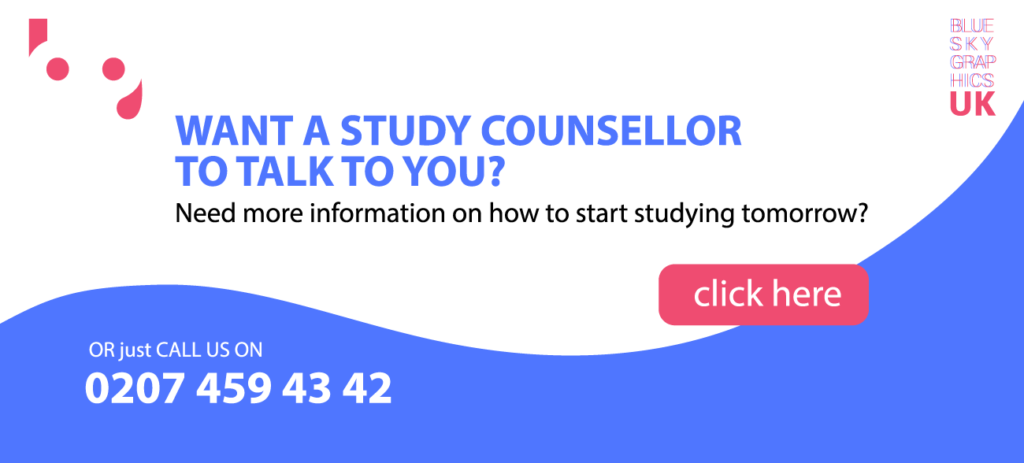 Online Courses vs. Classroom Study:
An individual might ask, wouldn't real classes be more useful for anyone looking to break into the field of graphic design? However, they are incorrect. Online courses are innovative, especially at Blue Sky Graphics, where our one-to-one approach ensures that each student receives the necessary individual attention. Nowadays, earning money does not need a degree; it requires expertise, which Blue Sky Graphics provides via our 24/7 one-to-one online design courses!
Our Online Courses: Online graphic design courses have grown in popularity over the last few years. When more people get interested in this field these days, the courses' success has grown as well. Nonetheless, our hectic schedules for learning this art form exclude us from attending a traditional education. However, online courses allow one to learn it without experiencing any difficulties.
Online classes that would assist you in entering a field such as graphic design seem to be too promising to be real. Many with expertise in this field understand that the techniques and skills required for graphic design cannot be taught through text and lectures.
How Did You Come to Choose Blue Sky Graphics?
As a result, Blue Sky Graphics provides only one type of one-on-one class to ensure that each student receives the individualised attention they want. Our 3Ps are our guiding principles at Blue Sky Graphics. Professionalism, zeal, and proficiency are reflected in those three Ps. The 3Ps encapsulate the Blue Sky Graphics tutoring squad, who will assist newcomers in this field in unlocking their creativity.
A graphic designer has a unique perspective on the environment. Interactive charts, shapes, and styles allow a novice graphic designer to grasp how the environment around him must be portrayed. Blue Sky Graphics assists individuals in obtaining an education by offering the finest online classes in the area of graphic design. Sign up now to gain access to your creative channel.
Website designers are asked to format websites to generate various visual representations for website owners in order to persuade visitors to purchase our goods and services. There are many artistic ideas that you can complete from the comfort of your own house. If they like, graphic artists may either begin on a project-by-project basis or maximise their output. Without a question, the industry is gaining popularity, and demand for graphic designers is at an all-time high.
How Are You Going to Earn Money Without a Degree?
We are led to believe that without a certificate or degree from a reputable university, there is little chance of finding jobs or earning a living wage. That is absolutely false, as users use our excellent skills to earn money on freelance platforms such as Fiverr, Freelancer, and Peopleperhour!
When seeking a degree, we lose sight of the primary reason we attended universities—to become a specialist on a particular topic. But, because the internet has enabled us to learn in a variety of fields through online study, it is pointless to take lessons in order to grow a skill.
Course on Graphic design Elements
Blue Sky Graphics' online graphic design course is delivered in a one-to-one class structure over a nine-month timeframe. On a simple and advanced stage of graphic design course, the programme includes WordPress, Elementor, and Adobe XD. This is broken down into a number of distinct elements, ranging from an introduction to contemporary graphic design to the construction of your own portfolio and course consolidation.