Graphic Design Online Course with Certificate
The term 'design' is about two things – a solution focused on design or a creative type of design. Our capacity to use architecture as an expressive system and a mechanism to create solutions is clear from our early stages.
Solution-driven architecture is an innovative challenge to tackle. The designer recognises or acknowledges the need and then sets out to find solutions. This is achieved by an innovative approach, researching cultures, individuals, finding out what is missing, and how it can be changed. Developing many designs, prototyping, and checking to see how they will work; this is a solution-driven design – where design facilitates a need or purpose.
Artistic design is a little different. It is self-expressive, subjective, abstract, and evocative. It is a method of experimentation, using all means, from brushstrokes to massive iron sculptures, to express the message of the artist. This design style allows the viewer to take part in the plot and participate on an emotional and psychological basis.
Graphic Design
Graphic design implies a graphic illustration of some form of art or discipline that expresses meaning. Several methods are used to create and connect different symbols and terms to generate a graphic representation of messages or proposals. The graphic designer uses typography, visualisation, and style techniques in this role.
Graphic design can mean both the method and the outcome of this message production operation. Popular examples are books, advertising, packaging of goods with the company logo, and the artwork of the design with the text, colour, and shape of an object.
The graphic design seeks to dominate the design industry and has become one of the key factors of design education. Graphic design is currently connected to industrial architecture, design, and, in particular, advertisement and business logo design. This art is used to construct road signs, technical schemes and interoffice memos, agency guides to express information and improve the visual impact of readability.
How does graphic design impact our daily lives?
Design surrounds us and can be seen in the smallest of locations and objects, even when we don't realise it. Take a look at the book lying next to you, the phone in your lap, the sign outside your house, the page you are surfing. Designers have deliberately and thoughtfully executed all these products. Creation makes us interact; it keeps us connected to the world, it helps us move through physical and digital spaces.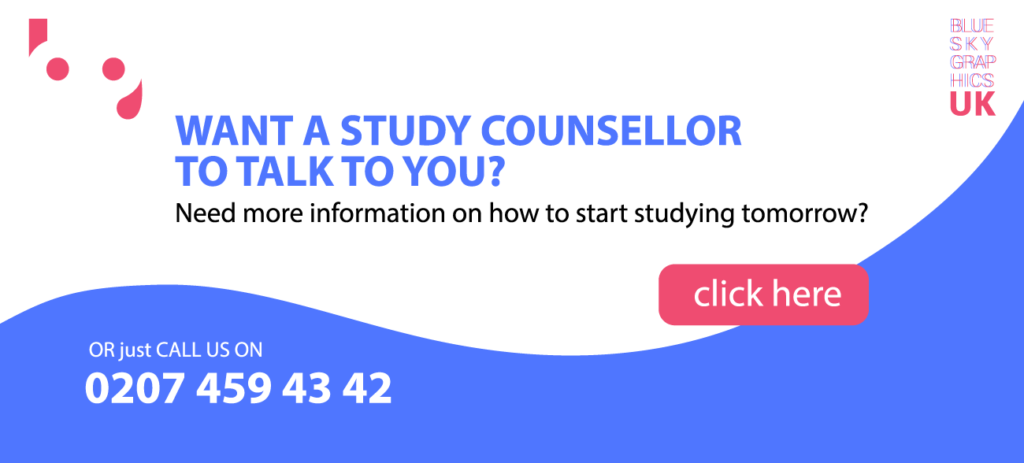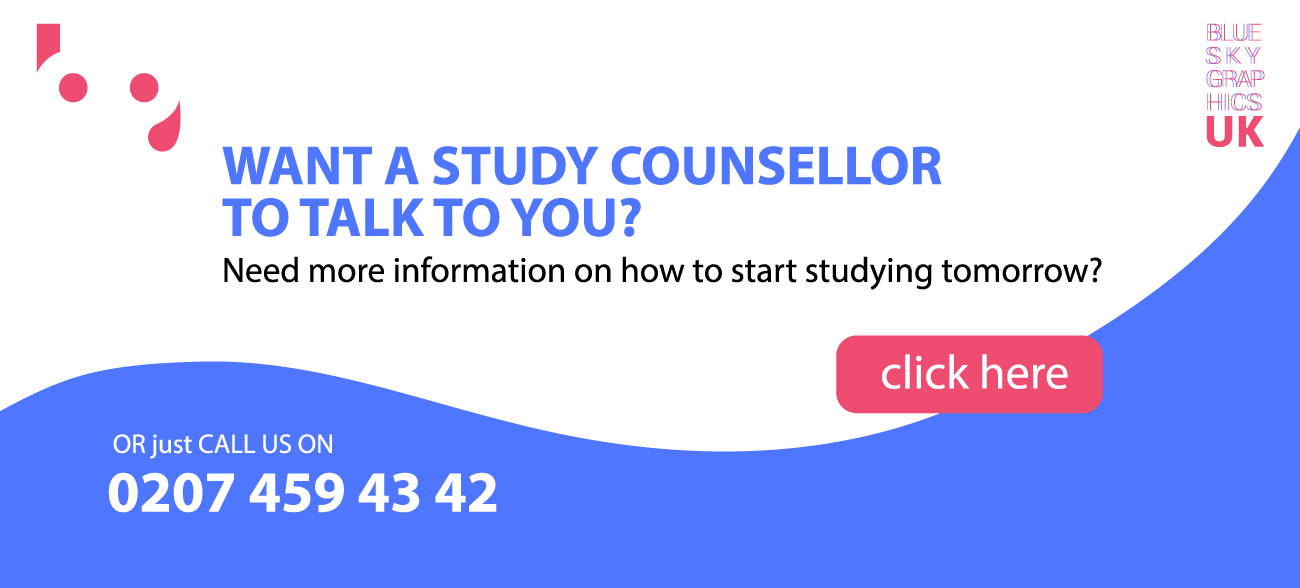 The layout is used to interact, based on who we are – it may affect our perception of actions and populations. It can reassure and inspire our decision-making process.
Wherever we see vocabulary in written form, we see the work of font and typography designers that unconsciously (or not) influences your understanding of what you hear. Graphic style influences and strengthens our brand's commitment to the items we purchase, the locations we shop and consume. Visual vocabulary, tone of voice, scenery, and textures have all been deliberately designed so that you, the reader, can be reached in a particular order.
From manufacturing, automobile, and communication design, good designers have always recognised the need to relate their products to the fundamentals of human dedication. If it does not enrich our real-world or involve us mentally, then it is nothing but thoughts.
Online Graphic Design Course
Learn how to design anything you want with inexpensive online graphic design courses. With the support of a private tutor, you can learn at your own pace. Choose the dream trainer from a number of seasoned professional graphic design tutors.
Blue Sky Graphics offers a graphic design online course with certificate for people interested in seeking a graphic design career or integrating design knowledge into their technical or personal experience. You will learn the fundamental concepts of design, including composition, symmetry, contrast, and hierarchy. You will also look at critical structural features, including lines, curves, shapes, and textures. This offers you a taste of what artists do in their day-to-day jobs.
Why Logos are built in Adobe Illustrator Over Photoshop and InDesign
There is a range of quality software programmes in the field of graphic design that allows users to produce beautiful templates for a variety of applications. Adobe Illustrator, Photoshop, and InDesign are easily the most commonly used applications available. Still, the general public does not appreciate that each of these modelling programmes is uniquely specialised in a niche collection of tasks. In short, not all systems are equivalent.
Sure, while one programme might be able to perform the feats of another loosely, there are inherent strengths and limitations within these software systems that make one a more suitable tool than the other for any particular mission. It is just a matter of assessing your project's breadth and the deliverables you intend to design and then finding the right method for your work.
Specifically relating to the nature of the logo, it is highly common for clients to recommend that designers use Adobe Photoshop for the project in order to be able to change the logo themselves in the future. Although this makes sense given the context that Photoshop is a more open and user-friendly application favoured by amateur artists, it is not the best platform for professional logo design.
Adobe Illustrator – The Logo Designer
Illustrator's most distinctive feature is that it is a vector drawing tool, ensuring that the output file is a vector graphic that can be resized to some degree without losing any accuracy. As you might have guessed, this is completely important for logo design because of the complex diversity of the uses – you need a logo to fit in spaces as small as a business card, but often as large as a billboard. Conveniently, vector files allow you to minimise or extend the finished design without any graphic integrity degradation.
Illustrator is also fitted with outstanding drawing capabilities that make it the perfect way of making more organic, free-flowing shapes beyond the simple preset of circles and squares. While clients can be overwhelmed by these advanced capabilities, the application's unique ability to draw next-level shapes and then save them as a vector file that can be freely resized without losing accuracy makes Illustrator the most appropriate tool and the simple software of choice for professional logo design.
Adobe Photoshop – The Editing Software
As the name suggests, Photoshop is the master when it comes to photo processing and editing. Thanks to this power, it is also the preferred method when creating something that includes images such as brochures, posters, postcards, flyers, etc. Think of it this way; on the other hand, Illustrator is the easiest way to create, from scratch, the individual items laid out in Photoshop to shape a more significant, more collaborative text. Although Illustrator deals mainly with vector files, Photoshop is primarily a raster-based software that creates bitmaps.
Adobe InDesign
Adobe InDesign also has its field of knowledge. Although Illustrator is ideal for designing individual elements and Photoshop is ideal for editing images or drawing up a single page sheet, InDesign is characterised by being responsible for multi-page products such as book design and multiple pages brochures, annual reports, catalogues, etc.
Despite the fact that it uses many of the same menu items as the other two applications in the Adobe Creative Suite mentioned above, the nature of its capabilities is rather a niche – it is not a matter of creating elements from scratch, but somewhat of creating several pages of details for the printing process. Yeah, since it lacks drawing resources and innovative picture filters, you will design some of the catalogue components you bring together in Illustrator and Photoshop. Then, lay them out in InDesign while you ready them for printing.
Working as a Senior Graphic Designer
There is more to it than hits the eye when it comes to becoming a senior graphic designer. There are specific abilities that certain senior graphic designers have in order to fulfil their duties.
When it comes to getting a career, a lot of people are looking for a main word or expression. Instead, it might be more useful to scan by sector since you might be ignoring work that you have never dreamed about in companies that you did not even consider offered positions similar to a senior graphic designer job description.
You can find that other work experience would help you become a senior graphic designer. In reality, many senior graphic designer positions need expertise in such a role as a graphic designer. Meanwhile, several senior graphic designers often have prior professional experience as art directors or visual photographers.
A senior graphic designer oversees all of the company's design activities, from design to development. One of their fundamental duties is to ensure that all designs conform to the client's choice and name. They also promote fresh team ideas, connect with customers or members, and maintain plans to fulfil all deadlines. In addition, as senior graphic designers, they are responsible for leading and mentoring a team of graphic designers in a collaborative attempt to accomplish the aims of the project.
These are the tasks and obligations that senior graphic designers in various companies are expected to fulfil in their positions.
• Confer to clients to discuss and define layout ideas, creating constructive partnerships that can maximise market growth opportunities.
• Manage internet ads, including posting advertising through the central corporate hub, reporting on advertising campaigns, and managing inventory.
• Build a mock-up of POS shop shows, on-pack ads, brochures, and flyers for customer presentations.
• Manipulate product images for new ads using Photoshop from the company's website.
• Maintain corporate identity and branding principles, maintaining a clear look and sound of both print and internet media collateral.
User Experience Designer
User interface designer (UX) helps design websites and apps. Their role is to make the service as satisfying and straightforward as possible to the end-user. To do this, they also have to go through several versions of a single GUI to collect knowledge about user behaviour.
UX designers then use the collected data to construct the configuration and overall design. But deploying a website is just one step of a UX designer's work. They will need to track user behaviour, evaluate the interface's usability, and make adjustments when appropriate.
Product Designer
You know how some people have brilliant ideas but can only get them on paper? This is where the designer of the product comes into action. Essentially, the goal is to make this vision a tangible product.
There are a few useful subjects that you need to hear about, including art, industry, and engineering. This experience will allow you to build design ideas so that you can get your idea right down to the pat. Only imagine how many fantasies you are going to make come true as a product designer.
The product manager's primary duties are to conduct design analysis, choose the right products, and create user storyboards for the customer and customers' best interests. Brand designers typically collaborate with a whole production team, record recommendations for producing high-quality results, or develop current goods following consumer patterns.
Product designers would also collaborate with other trained experts in order to improve their suggestions and advise customers on any possible changes that may affect the overall customer experience. A product designer should also have an extensive understanding of the consumer's taste to make the design more desirable and attractive.
Logo Designer
In a broad context, the logo designer is responsible for creating and implementing different innovative ideas for a brand's publicity and online solutions. They are active in creating different business branding items such as labels, collateral, leaflets, etc. To serve the job well, a thorough knowledge of graphic design, layout design, and typography is needed on the logo designer's part.
The core roles and duties as a logo designer are as follows:
• Creating layouts by following the applicable design standards.
• Works with rough directions to plan layouts for web ads, digital signage, online demos, etc.
• Creation of logos and collateral products as per consumer requirements.
• Coordinating with the construction consultant at all stages of project creation.
• Create and change Illustrator vector graphics.