Graphic Design Courses in Smethwick
Graphic Design, Web Design and UX UI design are the three key courses offered by Blue Sky Graphics. Such courses are tailored for students of all kinds-be it a novice or those with a prior design background.
The course in graphic design is comprehensive and aims to prepare learners to become qualified graphic designers by their instructional approach. This course shows you how to manage Adobe Photoshop, as well as showcasing certain other aspects such as designing logos and creating ads that help you create a dynamic look.
The web design course is about working out how to create or redesign your own web site. This also introduces you to the theory of colour and style, utilising Photoshop and WordPress.
UX-UI programming course is about creating a user-friendly website, which involves having it clearly interpreted by the public.
What is the One-to-One teaching system?
Training graphic design from home (one-to-one lessons or online courses), the workplace, the place of a relative, the bar, or anywhere you might be, are only a few explanations why online learning is not just functional and easy, but also rather economical. Students can not only join from everywhere in the country, but will also be equipped with qualified tutors by one-to-one immersive classrooms. Blue Sky Graphics has been operating for over 10 years and our established technology works well!
Why choose graphic design?
Many designers are gradually joining the field of graphic design, finding it harder to thrive as a graphic designer than in fields such as fine arts. Luckily, there is nothing you cannot do here in Blue Sky Graphics. It all begins with completing the online course and building a portfolio.
Advertising and graphic design firms create artistic images through tools used to express thoughts, brand graphics and captivate their viewers.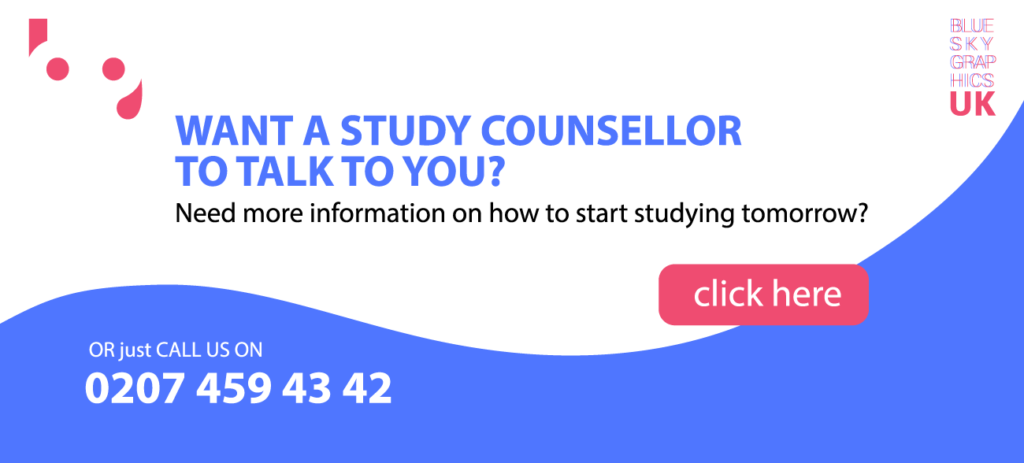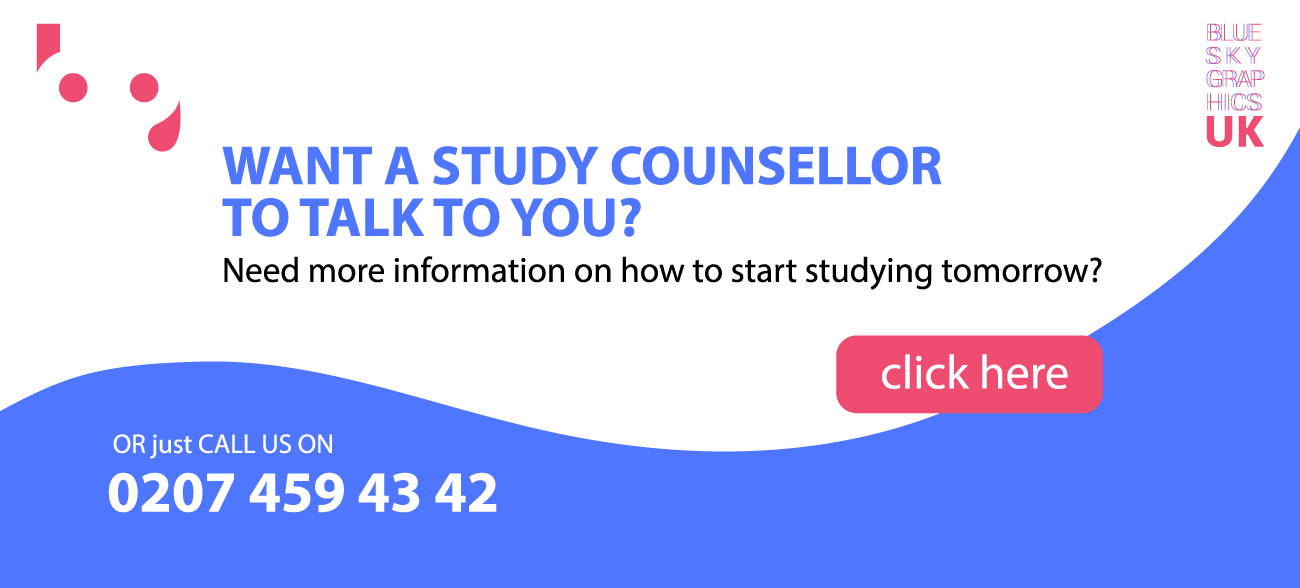 Designers are critical because if an organisation does marketing (and most of them do it!), someone has to develop these new marketing materials. As companies begin to grow and start up and emerge, graphic designers will still have a lot of work to do. The design and creation of graphics is also applicable through numerous print and interactive outlets, such as banners, ads, flyers, journals and business articles.
Adobe InDesign is ideal for graphic design projects, such as those found in web magazines. Whether you choose to build models for paper articles, brochures or digital publications, Adobe InDesign is the resource you need.
Photoshop is often known to be one of the popular graphic design applications for beginners. Using Photoshop, you can quickly merge several photos and even delete unnecessary artefacts from the frame. It offers simple functionality, including change viewpoint, mixing networks, and clone stamping software. Photoshop is operating on Windows and Desktop.
Importance of mastering the following software:
As a graphic designer, it is essential to learn which graphic design software resource to use. It is not easy to choose the correct one out of too many applications out on the market, but the ones above will support.
For both of us, the road to a good career looks special. After some thought, you begin to understand that a career in graphic design might be the right choice for you. One can earn as a freelancer, work in a company, and make a huge sum of money. Freelance programmers are expected to develop useful management techniques, retain clients, and control resources and budgets.
Learning Adobe Programs
It is well recognised, Adobe Creative Cloud or Adobe CC is a little like the metaphorical grandfather of a modern family with the key competencies, expertise and background of the graphic design industry.
Adobe Creative Cloud is the new version (2020) which is described as a set of cloud resources which computer apps that enable users who usually pay for the use of specialised software for design, web design and creation, picture processing and video editing to access advanced software packages.
The package contains the following:
• Photoshop, used for the copying, editing and retouching of photographs.
• Illustrator, used for graphic drawings and illustration creation.
• InDesign, used for printing and posting on mobile.
Earning from home through graphic design
As with the growth of online classes, it has become easier to earn money. You will develop the qualifications you need to become a professional graphic designer and then create your own platform to showcase your whole creative work and ventures. It is always a smart thing to have a voice on social media, as it helps you to meet a larger audience. Create your own portfolio with a list of all your work, so you can market your employment to businesses, or you can potentially employ a company with other business planning expertise. Master the ability in graphic design with Blue Sky Graphics and bring it on stand-alone platforms to make it tall!