Graphic Design Courses for Beginners
Graphic artists produce graphic images either by hand or by computer tools. They are masters in communication by mixing science and fashion. A graphic designer's key goal is to captivate audiences by sharing concepts that inspire and educate them.
Graphic artists are responsible for structuring promotional layouts, t-shirt designs, websites, magazines, etc., and use graphic features of design concepts and their skills to do so.
Learning Graphic Design with Blue Sky Graphics
Unsure on what imaginative path to take? Then why not try enrolling in our graphic design courses for beginners, where students are exposed to the basics of graphic design, enabling them to find the most suitable route of advancement for their objectives.
Our introductory stage course will direct students through the creative processes involved, through a set of creative assignments and activities, with one-to-one professional instruction. Students learning graphic design and illustration will examine the ideas of some of the best artists of these innovative subjects and will learn the skills needed to work as their favourite designers. Students will study what an artist is all for and depart with a professional portfolio of graphic design and illustration work.
Learn how to work on a creative brief as well as the generation and creation of ideas by creative problem-solving. Explore diverse approaches to painting, typography, narration, and abstraction, as well as various ways of communicating using both hand and visual methods and processes.
Our skills-based course concentrates on basic aspects of graphic design and illustration and is ideal for students who have a specific assignment in mind or method that they want to master. From A-Z typography to colour theory, our tutors will support students at every point.
Adobe Creative Cloud
Among the creative industry, Adobe CC is the pioneer in the creative kit. Our selection of innovative courses and workshops will allow students to discover the unique programmes needed to develop their design ideas and practise.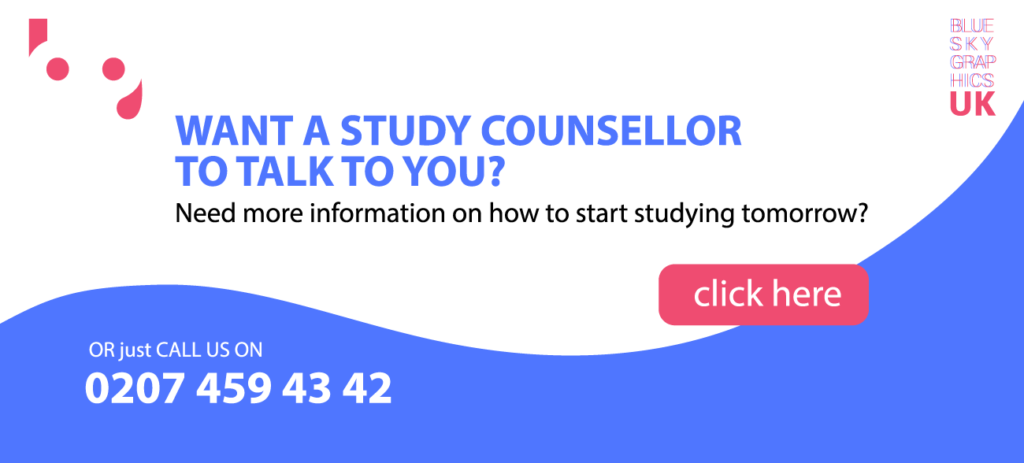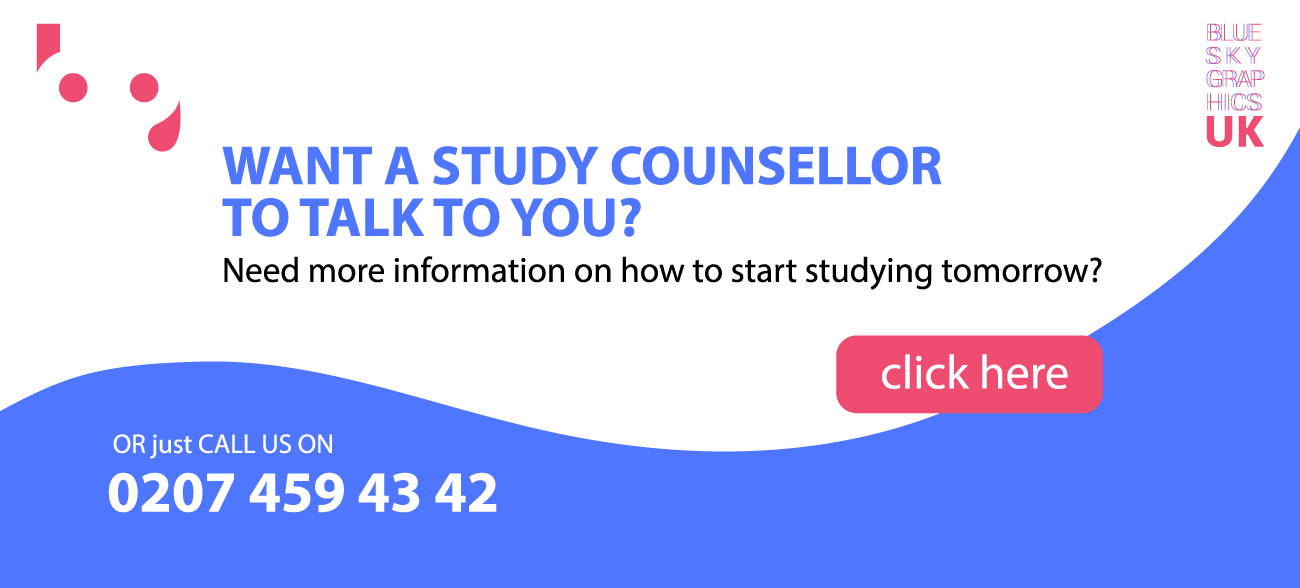 Learn how to use Photoshop, Illustrator, and InDesign independently through a set of imaginative experiments, or learn how the three applications will work together to bring ideas to life.
Our online graphic design course range from complete beginners and introductions to working with Apple Mac computers and Adobe CC applications, to our more intermediate seminars, all presented in brief versatile formats.
Trained by experienced tutors in our new design studios and design laboratories, students will be taught different innovative methods and how to create skilled design work through practical demonstrations and one-to-one guidance.
Adobe Photoshop
Learn all about layers, pixels, and graphics processing with Photoshop, how to create vector-based images, and digitally merge text and picture with Illustrator, or create page layouts and models for publication, packaging, or websites with InDesign.
This course is a solid introduction to Adobe Photoshop and has been planned for students who want to learn the most technical and reliable way to use Photoshop from the ground up.
Adobe Illustrator
Explore basic graphic design and illustration methods and processes using Adobe Illustrator with the ability to sketch and design on paper and work in Illustrator. Find out what you can do with routes, pen resources, colour, gradients, and form.
Adobe Illustrator
Learn and play with a number of techniques that combine vector and raster images and graphics used for animation, packaging, infographics, and promotional materials.
Tips for Beginners
Every ambitious graphic designer has a dream to make it big one day. But the journey to success is not an easy one, since one has to make a lot of commitment as well as hard work to make a success. Many who have already entered into the world of graphic design will certainly benefit a lot from these graphic design tips and highlight their work in the best possible way.
Right Color Use
Making use of the right colours in a graphic design project is one of the most critical aspects that any graphic designer has to remember. Each colour has various meanings and aims to communicate a clear meaning to the viewer. For example, yellow means youthfulness and confidence, red means boldness, green means prosperity and development, etc. It is the responsibility of each artist to carefully select the colours to express the message in the most effective way.
Framing Images and their Orientation
Photos may be given a professional look easily by applying frames. With the aid of grids, beautiful graphics can also be created when they can transform plain looking designs into something incredible. The structural equilibrium of an art piece is very easy to preserve with the aid of the correct use of grids. When it comes to grid systems, it is important to keep a close eye on the orientation of the image. It is not just about aligning pictures or text to the right or left of a design, but about making sure they are correctly balanced to make them visually pleasing to the reader.
Contrast
When settling on the colours to be used for the project, the graphic designer has to concentrate equally on how the colours complement each other. Effective use of colour contrast tends to draw the interest of audiences. If the artist needs to direct the viewer's attention to a single object, colour contrast is the optimal tool of choice. The components need to be entirely different in order to achieve the desired colour contrast.
Aim for Perfection
While it is not possible to reach perfection, the designer should make every attempt to get closer to perfection. The quality of work continues to increase with experience, and it should be the intention of any artist to do their best in any project they pursue. The desire to excel and to build extraordinary designs out of nowhere would certainly pave the way for a better future.
Build a Portfolio
It is very understandable that creating a portfolio at the beginning of a career in graphic design is too ambitious to ask for, but with practise, it can be done. It is still a smart idea to start creating a portfolio that shows some of the innovative and valuable work already being completed. However, the important thing to note here is that the portfolio can not be managed physically but even digitally.
Learn New Tools
In the present era of technology, it is important for any designer to know the ins and outs of applications that they use for better design work. The whole creative process is significantly improved if the designer is fully aware of the software being used. Watching lectures, consulting from experienced programmers, etc., are some of the areas in which they can boost their understanding of applications used for design.
Visual Identity Graphic Design
Every business, whether small, medium, or big, has a different storey to tell. There is a brand name in order for their viewers to hear their storey. Visual identity graphic design is, thus, exactly that: the visual elements of a brand identity that serve as the face of a brand to convey those intangible attributes through pictures, shapes, and colours. Designers specialised in visual identity graphic development produce objects such as logos, typography, colour palettes, and image collections that reflect the individuality of a company. In addition to traditional business cards and memoranda, designers also create a series of visual brand standards that illustrate best practises and include examples of visual branding implemented across diverse platforms. These recommendations help ensure the consistency of brands in future implementations.
Visual identity graphic designers must have a general knowledge of all forms of graphic design in order to produce design features that are suitable for all visual media. They will need outstanding coordination, conceptual and innovative capabilities, and a passion for the research markets, organisations, developments, and competitors. Visual Identity Graphic Designers typically have their expertise have improved in advertisement and promotional graphic design.
Web Design
You have certainly heard of the term UI and UX, but do you know exactly what it means? The user interface (UI) is the way a user communicates with a computer or programme. The design of the UI is the method of developing interfaces to make them easier to use and have a user-friendly experience. The UI involves all the items the user communicates with—screen, keyboard, and mouse—but in the sense of graphic architecture, the UI design reflects on the user's visual interface and the design of on-screen graphic elements such as keys, menus, micro-interactions, and more.
It is the responsibility of the UI designer to combine aesthetic appeal with technological functionality. UI programmers specialise in desktop applications, smartphone apps, online apps, and esports. They work closely with UX (user experience) designers who decide how the interface works and with UI developers who write code to make it work.
The smartphone industry is rising fast. Companies have begun to offer their content and services through smartphones. For a great mobile app design, you are not only responsible for making the product look gorgeous but also for creating a partnership between the app and the customer. Professional software programmers are well aware of the new trends. They know how to build an app with a beautiful interface, fantastic icons, and fantastic graphics.