Graphic design and web design courses Spalding
Graphic design is an area which is continually changing and growing. Designers need to try to keep up with all the latest developments and tools, otherwise they may find themselves left behind in the game. It often applies to artists who work as freelancers and to those who are interested in rising to higher roles within their companies. Take an online graphic design course at Blue Sky Graphics in Spalding and pave your way for a brighter future in graphic design.
Train with us
Imagine absolute independence, deciding what you want to read, how much energy to split between activities, etc., without being interrupted by certain classmates, or the fear of a professor coming in to test what you are doing on your screen. Through our online courses, you can sit at home on your favourite sofa and have the ability to acquire a new talent!
Getting the amount of freedom means you are going to have to plan and monitor yourself, and you are going to have to handle your time well, all of this will be taught to you in our online graphic design course at Blue Sky Graphics in Spalding.
Learning from one-to-one courses
Virtual courses help students move away from dull lessons and loud classrooms. You will also save money and reduce home-to-home or work-related expenses. Most students are considered time-limited and either have full-time or part-time jobs, and online learning has realistic advantages for them in terms of juggling education, personal life and work. Our courses are accessible any day of the week from 7:30 a.m. to 10:30 p.m. It gives you enough freedom to do the rest of your work and study whenever you wish.
How can you become a professional graphic artist?
There are many avenues people get into design – whether they are training at a college or having an online certificate by taking a rigorous online course like what we are doing at Blue Sky Graphics in Spalding. But all popular designers go the same direction – with a concept (that is the essence of a career in Graphic Design).
Educate yourself or take an online graphic design workshop
You will be able to use industry-standard applications effectively to become a qualified graphic designer with a portfolio. Methodology is necessary to become an artist, and it is not enough to know only the techniques or features of Photoshop , Illustrator and InDesign. You would have to study the subject extensively.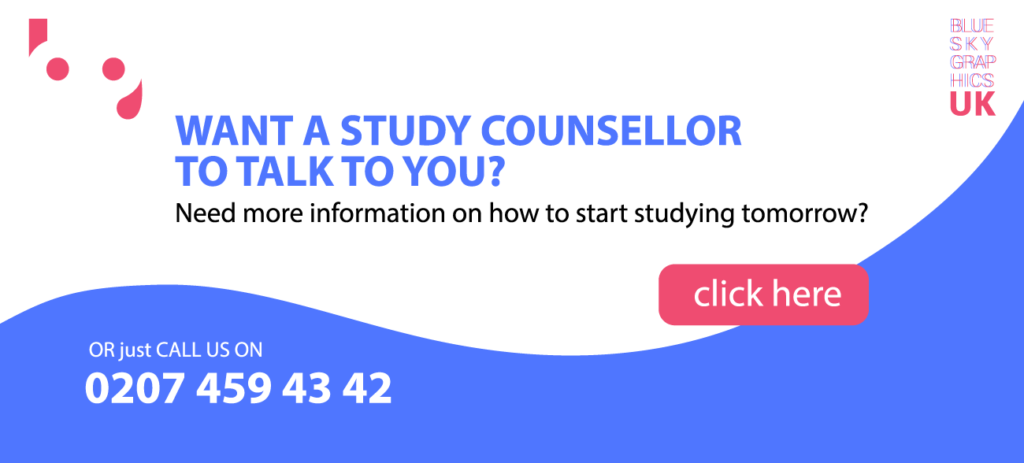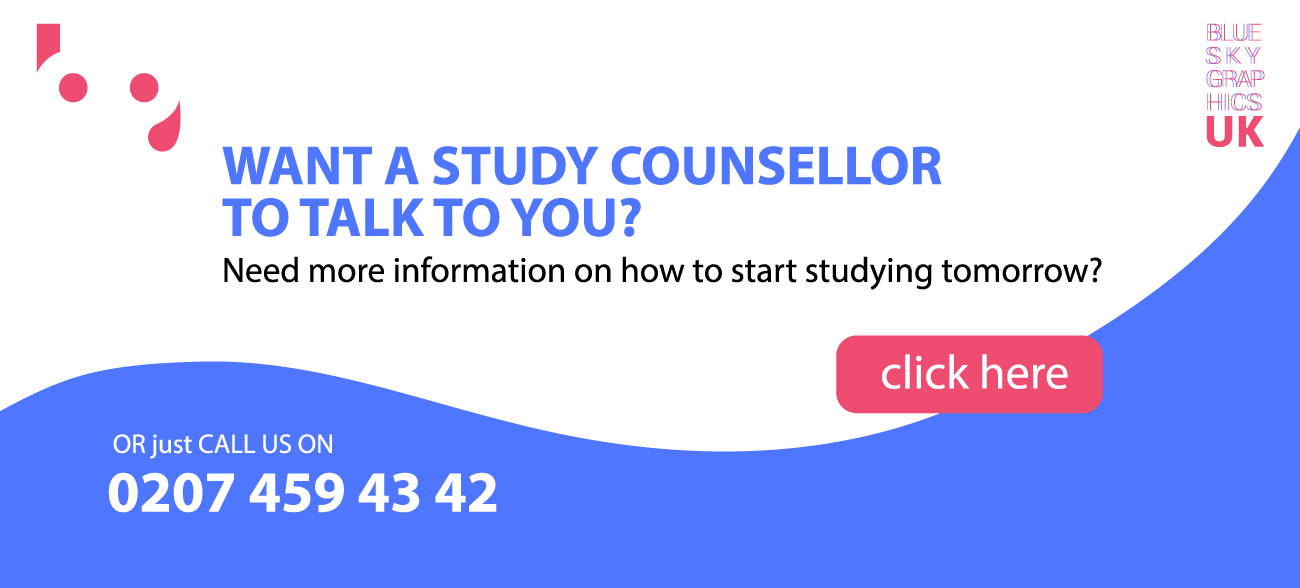 Our programme includes teaching Photoshop, Illustrator and InDesign so that you can create whatever project you want. You should make sure you have plenty of time to study for the graphic design courses if you are hoping to do well. We have made it our hardest efforts to ensure that our students have the undivided attention of the teacher by incorporating a one-on-one programme of classes. You can quickly pose questions and interact with the professor to know more about them. However, these are specific and comprehensive classes, so you can not be too effective if you do not invest enough time in training.
Be creative, be revolutionary
When you choose a profession in graphic design, not because of an excellent pay, but because you have a creative mind set, and this is where your talent is, and you can do well in this field. In fact, courses teach you how to be creative. You should have the opportunity to imagine something different, and then build it to produce the desired outcome.
Your portfolio is making all the difference
This can not be emphasised enough; the reality that graphic designers will have a comprehensive portfolio – full of the finest work. As this is not just a forum to describe your skills, but there may be someone who has a stake in your portfolio and is interested in hiring you on the basis of your results! Getting your reputation out there and turning your talents into a viral one is a brilliant strategy.
Use a keen eye to determine whether to apply to the portfolio. Quality is favoured over quantity, so keep away from feeling that you need to have all you have made. Find yourself a storyteller or curator who is going to share your storey.
The Knowledge Required
In order to produce convincing graphics that effectively communicate messages to consumers, graphic designers need to mix good analytical skills and creativity. While they expend considerable time designing designs on paper, they must also be willing to use advanced graphic design software. Much time is spent dealing with customers and coordinating work with members of the development department. Graphic designers are frequently required to carry out several tasks at the same time, so time management abilities are thus essential.