Graphic Design and Web Design Courses South Lanarkshire
Every other image that you see online is crafted by a graphic designer.
Graphic design techniques and technologies have significantly improved over the years. Most applications focus on one area, such as Photoshop, where you can easily, quickly and conveniently modify and alter images. They develop visual representations in an elegant and effective way to express any single sentence in a variety of tasks and duties.
Advantages of training from Blue Sky Graphics online
Classes are conducted online in a one-to-one setting at Blue Sky Graphics, which ensures that the student receives adequate training to pursue the classes in order to be able to become competent and qualified artists. You will communicate with the professor as if you were sitting right in front of them when you sign up for the online courses.
The pupil has the ability to study independently from wherever they are, by thinking and preparation. Online training is often said to be easier than teaching in the classroom. A lot of people prefer to take web design and UX UI online courses after completing graphic design online course.
Outline of our course
It does not matter if you are a newbie or already have any background knowledge in graphic design because the courses we provide are perfect for everyone!
The three major subjects to be offered are:
1. Graphical Development
2. Creation of the websites
3. Development of UX-UI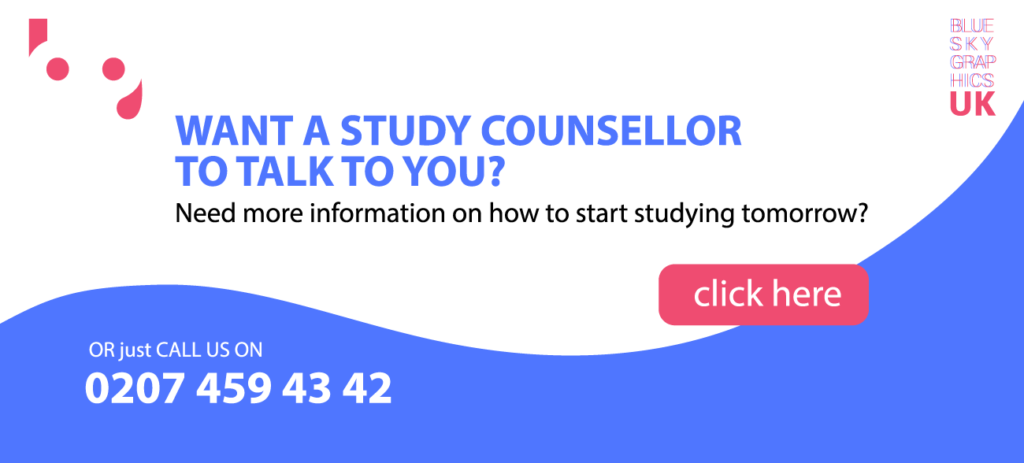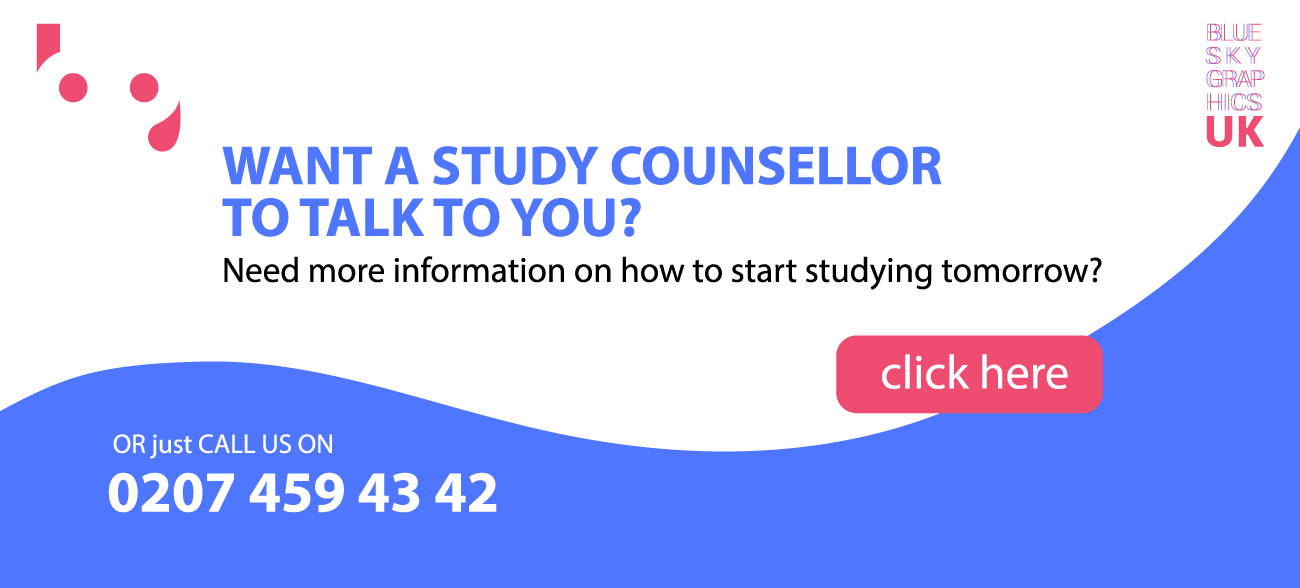 The graphic design course is extensive and aimed at training you to become a professional artist. It emphasises learning how to operate Photoshop software with an emphasis on painting, design and business illustration for our classes.
The Web Design course is for you if you want to develop your current skills by learning WordPress, Elementor, CSS, JavaScript, and HTML. This teaches you how to create your own website using technological tools, or to rebuild a current one.
UX-UI architecture course is suitable for students who already have an experience in graphic design because it is an advanced course. Photoshop and Illustrator are the main software used here to build user-friendly websites for easy surfing.
What is the Adobe Creative Cloud?
Adobe Creative Cloud is a network of apps and services that provide customers with access to a variety of tools for graphic design, video editing, web design , photography, as well as a set of mobile applications and flexible cloud services.
Adobe Digital Platform is also a place for the fostering of creativity and collaboration. In starters, Creative Cloud provides almost everything in terms of web design that someone would need to build fully functional websites from the ground up, irrespective of whether they have coding skills. Creative Cloud provides tools to work on video editing, web design, and even desktop publishing programmes.
Training Adobe software is a vital skill for graphic design. It is a common digital platform used in a wide variety of formats, from print to web, to interactive production and even to video.
Adobe's InDesign
Items including flags, posters , brochures, magazines , newspapers, exhibits, and books can be produced with this. InDesign can also publish content appropriate for tablets in combination with the Adobe Digital Publishing Collection. Primary customers are graphic designers and production artists who produce and distribute newspapers, posters and print media.
Specific editing and effects will be added to the images in InDesign. You can also use the InDesign software to create simple vector diagrams. Our courses include a comprehensive use of Adobe software, so you can attach those fun projects to your portfolio!
Photoshop
Perhaps the most commonly used resource for artists is Photoshop, so we are going to use it to teach any kind of design. Photoshop is extremely useful for editing photos. You can fool around with philtres and masks to radically rotate and merge raster images (picture files made up of pixels); it is also a great device to play around with light.
Adobe Photoshop provides a variety of cutting-edge tools that help create compelling web platform graphics as well as handheld devices. Photoshop is used by businesses for a number of branding and marketing purposes.
What is Adobe Illustrator?
Adobe Illustrator is simply Adobe Systems; a vector graphics programme. Usually they are used to make signs, graphics , images, diagrams , maps, true picture cartoons, etc. The method helps to make both visual and vector-print pictures.
Adobe Illustrator was developed by designers of all types who want to produce illustrations, computer graphics and typography for web, print, film, mobile and social media in a variety of forms. The software can be used by professional designers and talented musicians.
What is the purpose of making graphic design logos?
Logos are more than a simple image of a sculpture, maybe a pop-coloured letter. When you talk about a certain drug, the first thing that comes into the consumer's mind is the company emblem. A logo should be self-explanatory if it has been designed to clarify the individual, organisation or brand because the logo has already operated.
Logos are important for the identification and association of the company, but also because they are used in blogs, advertising and other organisations. The logo reflects a distinctive image of a corporate identity, a trademark, or merely a simplified product name and is typically designed to be easily identified.
How a strong portfolio will be beneficial?
We all know that winning a portfolio is crucial when you are preparing for a new career. At some point, you might be asked to meet the art director and chat about a raise or a new project that you did not even know of. So you do not want to be caught up in a graphic design collection that is not all it could be.
If you have invested a lot of time , effort and emotional energy into a specific project, you might naturally want to show it to others and include it in your graphic design portfolio. Nonetheless, if you want your portfolio to be the highest, it must be published without violence. And that means you are going to be successful with just the very best job in your portfolio.