Graphic Design and Web Design Courses Northamptonshire
Graphic designers prepare, evaluate, and develop visual approaches to communicate challenges, including specific messages in print and electronic media using colour, form, illustration, photography, animation, and various print and layout techniques.
Graphic designers are responsible for designing the overall layout and design of various publications, such as magazines, newspapers, journals, business reports, and other media, and for working in the area of advertising in other respects. Signup for the online courses at Blue Sky Graphics to learn more about the interesting areas of graphic design and its relevant fields.
Many of the roles of graphic designers in advertising include creating promotional posters, packaging and marketing brochures for goods and services, designing logos for products and companies, and developing signage and branding systems for business and government. Graphic designers also create computer and internet content, including web sites, digital media, and multimedia projects.
Graphic designers may work with drawn, painted, filmed, or computer-generated images, as well as letterforms for film credits and TV advertisements, books, magazines, menus, and computer screens. Graphic design informs, persuades, organises, locates, recognises, draws attention, and gives pleasure.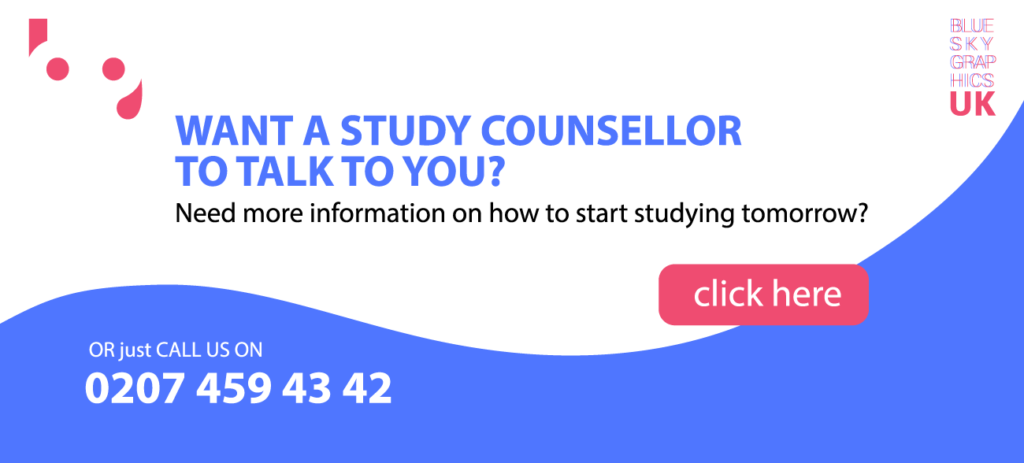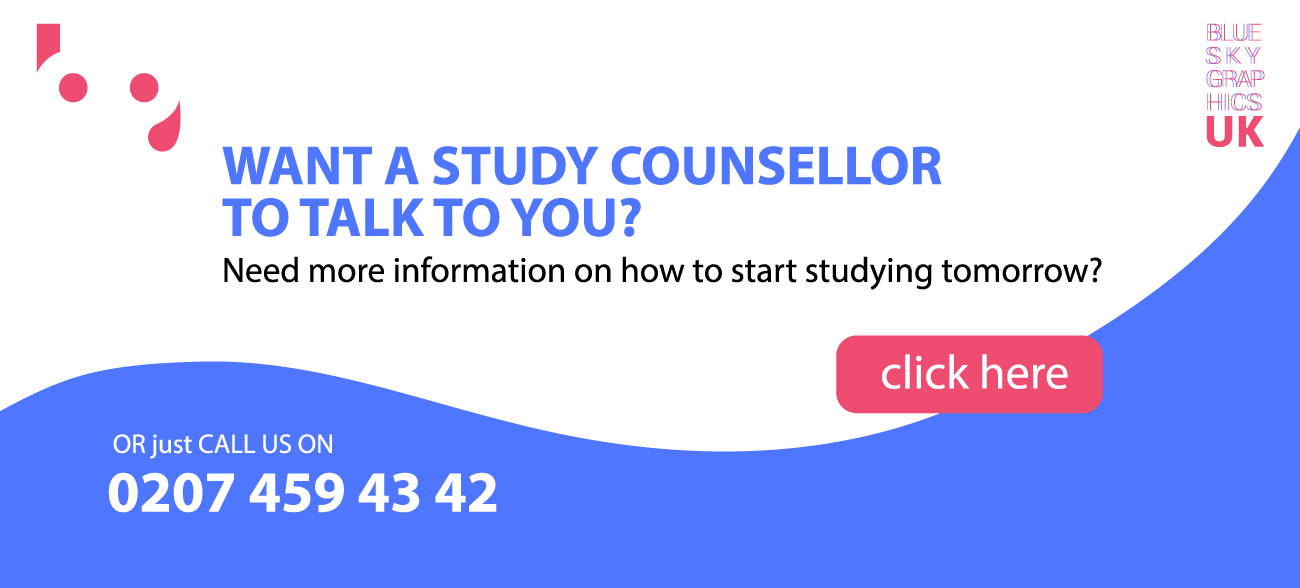 The graphic design blends art and technology to express concepts, interacting with a range of communication devices to transmit messages. Graphic designers reflect their designs in two key mediums: picture and form.
For advertising, graphic designers use details such as the client's needs, the planned design message, and appeal to consumers or users when designing a new design. Graphic designers collect knowledge related to their projects by consulting with clients, creative or art directors, and doing their research.
When they have obtained this knowledge, graphic designers produce drawings or models, either by hand or with a computer, to outline their design vision and include elements such as colours, music, artwork, photography, animation, style, and other visual elements. Graphic designers then select the size and shape of the feature to be displayed on the page or screen, create graphs and charts from the data to be written, and consult copywriters about the text that accompanies the illustration.
The completed projects are then submitted for approval to clients or art/creative directors. When the draft has been submitted for publication or printing, graphic designers will also work with printers to help determine suitable types of paper and ink for publication. They will eventually review the published final copy to correct errors before publication.
Role of Graphic Design
Graphic design plays a significant role in the advertising business. Mentioning the term graphic design automatically brings ads to mind. In other words, graphic design is synonymous with the advertising industry. It is because the essence of advertising is such that it thrives on visual representations of goods, services, concepts, and ideas.
It's the primary way businesses around the world market their goods and services. Aside from using it to offer goods and services, it is often seen as one of the main means of generating social change.
Advertisements for goods and services are most effective when graphics stand out while retaining the relevance and consistency of the message. The right graphic will attract a good deal of attention and increase the probability that the viewer will purchase the product.
If businesses want to launch new goods and services, they raise awareness with the use of ads. Governmental and non-governmental organisations are now using this platform to enact new strategies and build social awareness. The use of graphic design plays a significant role in attracting the attention of the public. The creative use of colour and symbols helps to accomplish this goal. The visual appeal of the graphics is as critical as the message it conveys. The graphics are deliberately crafted to cater to the emotions and intellects of the people he hopes to attain.
Advertising or graphic design firms that create compelling materials know the psychology behind a good commercial. They spend time studying and analysing how best to cater to their target audience. Demographics (e.g., age, gender, income levels, etc.) of their viewers can decide which colours, ideas, strategies, and other contents to use.
Where are Graphic Designers Employed?
Graphic designers most frequently work in specialist design services such as advertisement, printing and related support operations, magazines, periodical books, directory publishers, and computer graphics development for computer system design firms. Emphasis is put on graphic designers with expertise in web design and animation skills due to increased demand for projects using interactive media.
The demand for graphic design within advertising will increase as advertising firms make print and web markings and promotional materials for more goods and services, especially in terms of internet ads. A strong liberal arts degree and backgrounds in marketing and business administration, such as the Liberal Marketing and Graphic Design Study Program, make applicants ideally suited to positions working on communication strategies.
Within these fields, graphic designers will produce projects such as banners, posters, logos, ads, brochures, magazines, book covers, newspapers, newsletters, product packaging, websites, etc. Commercials, advertisements, advertising, exhibits, film and video advertisements, and computer graphics.
Graphic designers should collaborate with copywriters while dealing with text to suit the image of the designers. They also work with art directors, design directors or creative directors, project managers, account managers, designers, photographers, illustrators, and web developers.
Graphic designers working in advertising are hired by significant advertising, publishing, or design companies and frequently work in well-lit and comfortable environments. Graphic designers working in ads, such as printing and publishing firms, are likely to work evenings or weekends due to production schedules with shorter and more frequent deadlines. Graphic designers working in such environments typically work full-time, but some even do freelance work.
Designers are working for smaller design consultancy companies or self-employed staff on a job or contract basis, changing their working days to suit company schedules and deadlines and preferring to work longer hours and in smaller, more congested settings.
Freelance designers need to satisfy customers and attract new ones to retain a stable income but are more flexible in their weekly schedule. Graphic designers also conduct full-time or part-time consulting work in these settings, in addition to being working in design or other professions.