Graphic Design and Web Design Courses Bromsgrove
So you're interested in a career in graphic design? Then you're lucky; you've selected a career where there's a clear demand from employers right now, and where the wages are pretty good, even for junior designers or beginners.
It's one of the best and most exciting occupations in the world.
Some careers have been mapped out before you even begin, but being a designer to lead you to jobs, companies, and places you might not expect.
With graphic design, you have numerous choices available to you, some that have not even been invented in a time of rapid technological innovation.
At Blue Sky Graphics, we have a lot of experience in educating graphic designers—most of whom have no previous design experience—and bringing them into paying work, mostly via our online graphic design course.
Why should you choose Graphic Design as your Career?
High in demand
Despite the age of automation, you should be certain that graphic design will always involve human thought and imagination – something machines and technology are incapable of doing. It's a key cog in the world of work, one that's needed for any brand or business.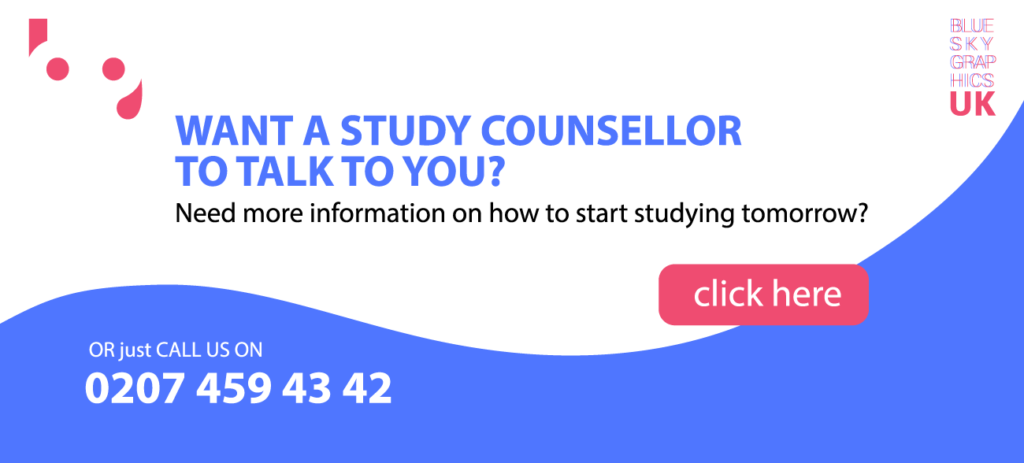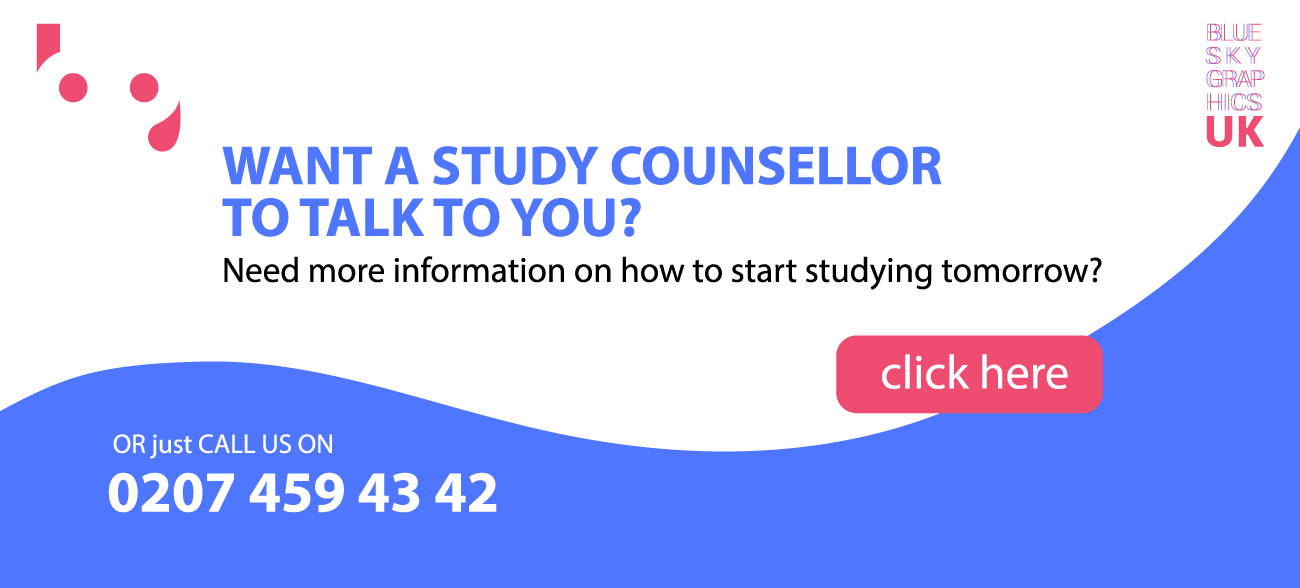 While basic design guarantees can be automated, a graphic designer needs to create holistic brands and insightful communication that is concise and appealing to the target audience.
Multiple Career Paths
You can add value to any workplace, not just a design studio. Creation is something without which no company can function.
If the agency isn't quite for you, you might want to venture into editorial design and work for a major publisher? Or do you join an internal team at one of the largest sports brands in the world? Your career path to graphic design is open to so many exciting routes.
Teamwork
Graphic designers are never alone; they are often part of a creative team or work closely with the client to work together and find the best solution possible. You're likely to get to know PR experts, copywriters, marketers, advertisers. You're likely to collaborate with senior management and be required to interact with company directors.
Your role will depend on many business relationships; the knock-on benefits will only enhance your skills and experience — especially your ability to deal effectively with different personalities. However, this doesn't mean you need to be an extrovert. In reality, many introverts — people who find the proliferation of social interactions overwhelming and stressful — become designers.
Because you don't have to spend all your time communicating with others, there's usually enough 'quiet time' in which you're focused on one task that allows you to recover.
New Perspective
Following a career in graphic design will reframe how you see the world. If you go down the street as a graphic designer, you can see things in a whole new way. It's because your work is going to be your life.
Through all that you see and do, you will find inspiration and save the next ideas for an upcoming project. Thinking like a designer gives a new view and allows you to learn new things. From art galleries to clothes and accessories, your life will be full of artistic wonder.
Important traits of a graphic designer
When you want to become a graphic designer, there are countless new tools, smart apps, and social media to help make it possible. But what about the stuff that money can't buy?
Besides talent, what are the characteristics, skills, and mindsets needed in this ever-changing creative industry to make it happen?
Communicate properly
The designer's role is to communicate the company's narrative, brand, and concepts, but you're also going to need excellent communication skills to continue, persuade, and negotiate for your work. It is important to retain a positive attitude in tough situations and to be open with the client on a brief basis.
Take Criticism
Perhaps the toughest thing for any artist, but everybody has to address the criticism. You need to be good at directing your work and building relationships as a designer. Be open-minded and sensitive to you.
Be opportunistic, listen to your colleagues, and use their experience to develop your design skills. It's a constant loop that always ends up producing positive outcomes.
Work on your problem-Solving your skills
It is important to have a specific plan in place before embarking on a new website or application design project. While a clear strategy will help you and your team to remain on track, challenges cannot be completely avoided.
Once a new project is underway, most new graphic designers appear to fall apart as they face obstacles. The graphic designer must take a realistic view of the situation rather than panic right away when faced with problems.