Evening Graphic Design Courses
Graphic design is the universal craft that has been with us in one way or another for decades. We see millions of designs on sidewalks, highways, magazines, posters, boxes, stickers, banners, and clothes. The key role of graphic design is to give the individuals visual identities to make them distinguishable. Flag designs, for example, help to distinguish individual nations. In the same way, badge styles mark the distinctive identity of various businesses. Imagine, without a graphic design, the planet would lose its colours and transform into grey.
A graphic artist designs signs, bus covers, billboards, packaging, logos, and publicity items based on the industry—graphic designers work in magazines, advertisement and marketing companies, and more. Selecting images and typefaces and designing promotional layouts, annual reports, brochures, magazines, and other projects are all part of the gig.
Pictures are more memorable than spoken words and written texts. Due to this reality, visualisation has been the best way to communicate easily today. A graphic artist is a specialist who transforms messages into beautiful graphic elements. It is an interdisciplinary profession that needs both creative thinking and modern technologies.
Learning Graphic Design from Home
The best choice for full learning is by taking evening graphic design courses. During busy day-to-day life, people do not have enough time to learn. In these cases, online learning is the only option. With online classes, any learner can begin as a novice or improve their current skills. There are a variety of different graphic design courses that you can take online, such as the one offered by Blue Sky Graphics. Carrying out an online learning course can be more comfortable, but it can also support you with your chosen profession.
In today's technological era, you will begin your education with the convenience of your household. These days, you can keep your current job while you obtain the requisite know-how and practical experience when taking classes at your leisure and your rate.
A few years back, if you chose to take individual lessons, you had no choice but to register for the class periods available and turn up at the designated place and time. There was likely to be a scheduling conflict over something, but it does not matter these days.
Graphic Design Job Options
UX/UI Designer
UX/UI architecture has to do with user experience and interfaces and relies mainly on the field's technical side. Although many are drawn to the visuals behind such an occupation, this unique discipline provides an excellent opportunity to acquire capabilities that are more closely related to programming, coding, and other technical considerations.
Web Designers
An excellent and enticing website relies more than just on UX and UI. In this respect, graphic designers will quickly become web designers who provide sites with the aesthetic sensitivities that many consumers want. After all, the website is meant to work wonderfully and look at the aspect as well. This is where the graphic element of the profession comes into force.
3D Illustrator
A 3D illustrator career is ideal for graphic design graduates who wish to merge their conventional expertise with contemporary computer processing. This helps innovative workers to manage and complete tasks that span a wide variety of topics, which is a perfect way to develop expertise and to be competitive in this area of artistry.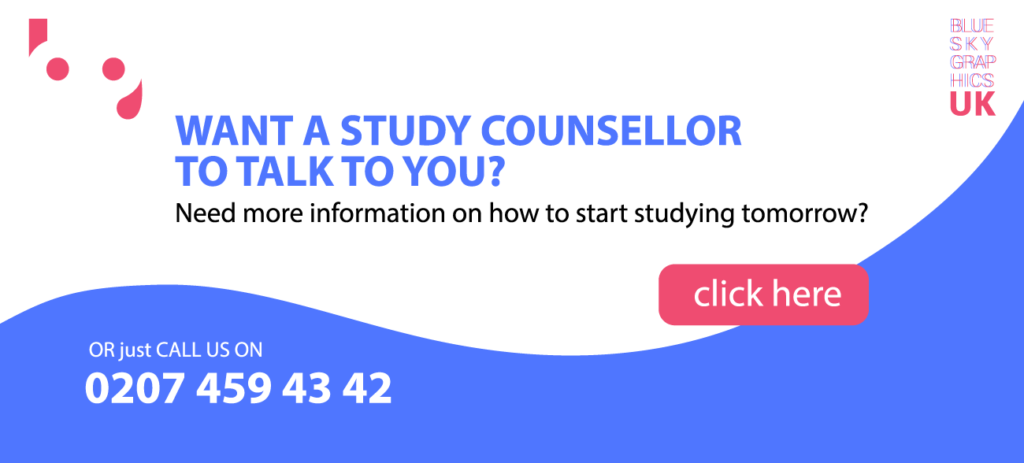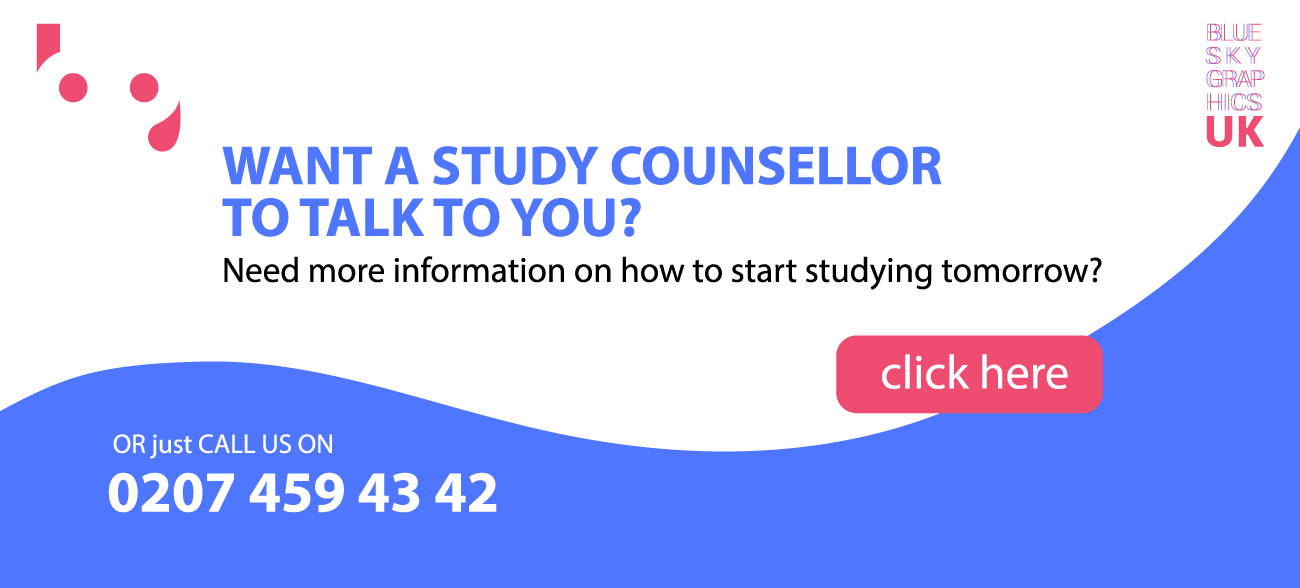 Book Cover Designers
Luckily, the vast majority of the population has not yet given up reading. And while many of us own Kindles or other forms of e-readers, paper books are also very valued. A competent book cover artist can make all the difference in the world in this regard since an enticing appearance still tends to sell more books.
Packaging Designers
The design of merchandise packaging is in the same style as the development of book covers. Nowadays, businesses are introducing publicity strategies that are highly creative with each passing day. This needs the promoted object to respond to the occasion and fulfil customer demands, and an aesthetically appealing appearance plays an enormous role in this.
AR Designers
Virtual reality architecture is the next significant phase in the technical advancement of today's experienced graphic designers. The AR sector is continuously changing and expanding, causing an increase in demand for positions. They also span a range of disciplines, from apps to hospitals and back.
Manager of Art
Experienced graphic designers have the potential to develop as an art director who oversees the operations of the entire artistic staff. Apart from the usual technical expertise required, the person named for this role must also have a sharp eye for detail so that he or she can double-check any single project before it is done to the customer.
Creative Director
The Creative Services Manager position is close to that of the Art Director but can cover more bases depending on the organisation in question. Generally speaking, this person will oversee a broad team of artistic practitioners and serve as a liaison between them and senior management. It is a vital task that only the most professional graphic designers can perform.
Teacher
Until now, many practitioners in the world of graphic design have grown into teaching professions. This is exceptionally feasible for older people who have spent decades in artistic fields. If you have such a vast amount of experience, you will find immense happiness by handing it on to the next generation of brilliant young men and women.
Muralist
There is an increasing fascination with street art, and all that has to do with it, so many aspiring graphic designers chose to become muralists. Modern cities worldwide commission the work of such artists to embellish the facades of ancient buildings and add an artistic touch to daily life, so why not do it?
Role of Graphic Design in Digital Marketing
Graphic Design is the creation of graphic messages that communicate with a particular target audience to generate visibility, influencing expectations, growing market share, and promoting brands. The main reason people favour graphics and photographs over overwritten text is mainly due to its level of absorption. This is an incredibly critical factor and also a significant downside in respect to a lengthy body of the text.
Custom Logo
A custom logo builds reputation, creates brand loyalty, and puts the business squarely in the market. Although there are several reasons for creating an impactful logo and visual identity, the colour scheme of your logo is a significant influence on your performance. Choosing your brand's colour scheme is one of the most critical ways to decide how the market will view your company. If you have heard about colour theory, you might know that such colour combinations give rise to distinct attitudes and emotions. Examining consumer patterns in your industry and knowing what colours your consumers are listening to will make a difference.
Advertising
Considering the relational influence your branding has on prospects, your ads ought to follow a similar set of rules. In a sea of expertly made advertisements, a badly constructed commercial is easily missed as a background. The odds of your ad turning prospects without a hero picture, good graphics, and a straightforward call to action are slim. In ads or any print or digital communication, the meaning of the brand speaks louder than words.
Website
A strategically oriented website must draw, connect and convert visitors. Developing a good site is difficult without considering the perspective of the customer and the messaging hierarchy. It is critical for your site to be intuitive and forward-looking in a predictable manner. Clear messaging and strategically positioned calls to action are of utmost importance. Please think of the impression that you want your guests to have and strive to make the measured design choices that move them from point A to point B.
In order for your brand to attract prospects and current consumers dynamically, your site needs not only to be visually entertaining, but the ease of use is important. Just like image optimisation, page load times, and overall speed.
Sales Collateral
Clean use of typography, suitable graphics, and material formatting are just the base of the many aspects that your graphic designer can consider when designing your new brochure or catalogue. Printing large quantities of text and sourcing stock images 'as-is' will dilute the brand and branding. This might quickly turn the prospects off. The mixture of creative folding methods, binding choices, paper textures, finishes, and weights will make the sales collateral stand out.
Marketing Collateral
The graphic design optimises the marketing strategies across all platforms and is critical to creating a professional brand. Keeping consistent with your marketing collateral helps your name to be readily identified and allows your clients and customers to get to know what your business has to deliver instantly. The ease that consumers and customers enjoy from consistent messaging can eventually contribute to reputation. Your brand should have a clear visual base to express its faith in its offerings and skills. This encourages consumers to interact more regularly with your company, which in turn leads to better customer relationship management (CRM).
Social Media
By leveraging graphic design, you can create a cohesive brand presence across all social media channels. Build a portal account that you know your consumers use most of the time. Using custom graphics in your posts will tie your visual branding to your physical marketing materials, contributing to clear brand identity. Branding your graphics will make your followers more interested in your company and excited to see what else will be shared in the future and therefore be more likely to visit you on social media.
Being in the age of 'custom all' exemplifies that people love to connect with the most special and rare. Without proper branding, the page can fall victim to reposts from rival entities that may pose possible challenges to the credibility and legitimacy of your brand's voice. Take the initiative to invest in creating your custom photographs and branded posts to extend the company's reach around the internet.
Packaging Design
Because most people buy with their eyes, a commodity that sits on a supermarket display or shelf may only be deemed as good as the logo or packaging that encases it. The attractiveness of the logo or box is made possible only by the skill of a team of graphic designers. Any product that your company plans to deliver should be specially crafted with your target audience's aesthetics, taste, desires, and expectations in mind so that you can easily attract their attention.
It is crucial to leave a lasting impression on the packaging, and it should be created by experts who understand branding and graphic hierarchy. In order for your company to succeed on the shelves, customers must memorably be convinced that they are missing if they leave the shop without your merchandise.
Presentation
You would need strategically organised and constructed slides to keep the viewer focused during a new presentation or pitch. This would be the hidden tool to win the audience over if it is combined with seamless verbal delivery. Sharing your tale with charming visuals that support your goods or services' advantages would allow you to sell. Be sure that the presentation flow is simple and concise with a hard start/stop to signify a new subject or chapter.
Adobe Photoshop
Photoshop is currently the most common application in the Adobe software kit. It is a bitmap editor that presents us with an (almost) perfect photo-editing environment, web/interface architecture, and motion graphics. Photoshop is a bitmap editor, all outputs (including text and shapes) are typically saved as a raster file.
Photoshop can be used solely for photo editing, different art techniques (retouching, photo processing, digital painting/drawing, matte painting), web/interface design, and motion graphics.
It is probably not advisable to build logos in it. A logo must always be generated in a vector programme – both to ensure its versatility and to ensure that no matter the scale of the production, the consistency remains flawless. A variety of other high-quality applications are available in the Adobe kit for text and vector editings, such as Illustrator or InDesign.