Evening Graphic Design Courses in Kent
If you are an aspiring graphic designer, or if you are dreaming about seeking a creative career in graphic design, you may want to carefully consider your training, goals, as well as your creative and professional history. Although career prospects are immense in the graphic design industry, it is essential to determine which path you want to pursue at the beginning of your college education. Choosing the right coursework and earning the right credentials will make a difference while working in the workforce.
Depending on the area of graphic design you plan to follow, your curricula can include website design, studio art, computerised design, motion graphics, printing techniques, commercial graphics, typography, and other related work in the field of fine art or graphic design. Other courses can concentrate on design concepts, including design theory and the learning of the design process. You can enjoy the luxury of evening graphic design courses in Kent by Blue Sky Graphics if you have a busy schedule but still determined to learn graphic design.
Keeping up with innovations and advances in business
It is also important that graphic designers keep up with industry developments and technical advances (including up-to-date computer graphics & design software) either individually or through advanced hands-on training programmes.
It is understood that consumers' tastes and expectations are evolving quickly, and, to keep up with ever-changing trends, graphic designers must be on their A-game at all times. Getting the opportunity to respond to innovations, work under pressure, stay well-read, and track fashion, music, and other cultural trends is an integral part of being a professional graphic designer.
It is also beneficial to work individually and collaboratively, have outstanding time management skills, have self-discipline, take actions, and meet business deadlines and production plans. Maintaining a sound business sense and a knack for sales and marketing are valuable qualities, particularly for those who work as freelance designers or run their businesses. It is also advantageous for graphic designers to maintain outstanding communication skills. When dealing with so many different people, you are required to express your thoughts succinctly through visual, verbal, and written.
Why seek a Formal Graphic Design Education?
While it may sound like a profession you can break into by studying at work or on your own, there is a range of benefits to getting your education in graphic design. For instance, you will be eligible for further graphic designer work – most companies will not even consider you a position until you have some degree or certificate in graphic design. Second, your profit increases dramatically once you get a certificate – often, you will make several thousands of pounds better than a non-degree employee.
Those with credentials and college experience often stand out from their peers: companies are more likely to recruit advanced schooling, knowledge, and skills than those who are self-trained or less educated.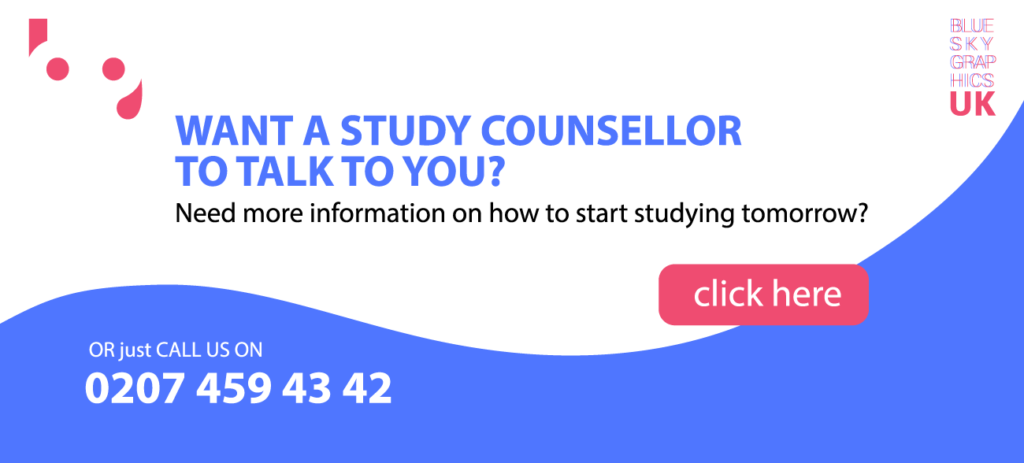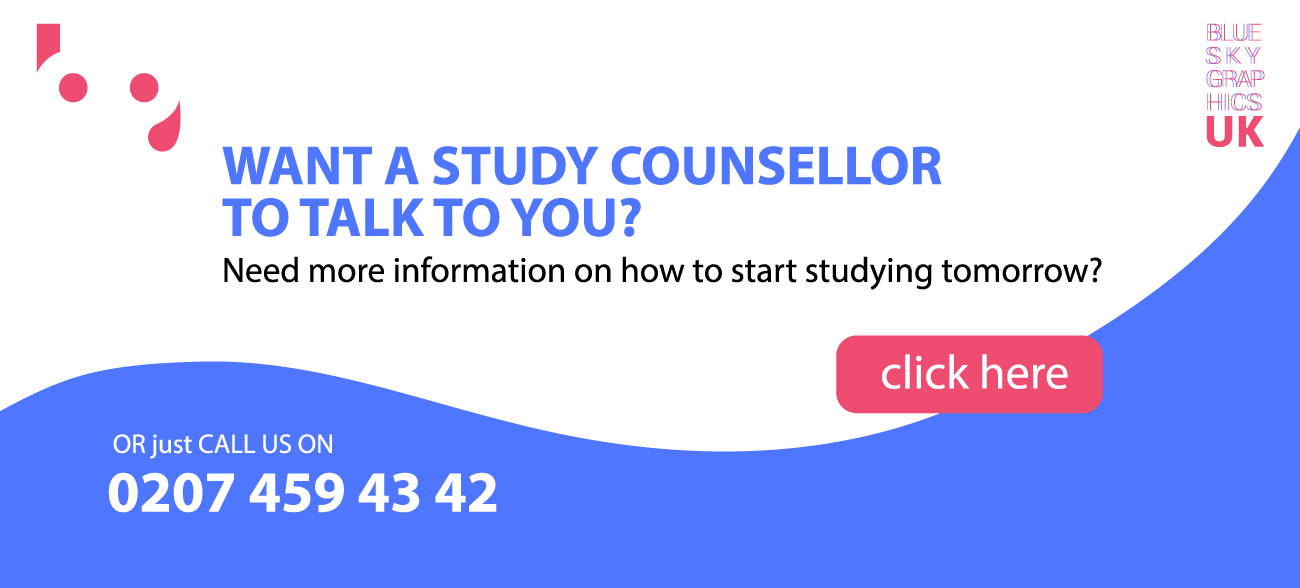 Finally, learning under professional supervision will provide you with the skills and experience you need for your future and encourage you to work alongside industry professionals. Tutors at BSG will help you develop a graphic design portfolio that encapsulates all the work you have done in your design classes. Your school's staff offers a quality of teaching and informal mentoring that can not be replicated by viewing online training classes or YouTube videos. It is also recommended for those interested in seeking a graphic design career to participate in the graphic design course.
Packaging Graphic Design
Packaging has a dual purpose, which is to secure the commodity when storing, distributing, and selling, and also to connect directly to customers, making it an incredibly useful marketing tool. Packaging designers build ideas, produce mock-ups, and create ready-to-print package folders. This includes expert knowledge of printing methods and a good understanding of industrial design and manufacturing. They need to keep track of patterns and rivalry. Imagine if a product is located in a department store close to its rivals in the same colour and shape, that it does not stand out at all, and that the customer will find it harder to spot it or not recognise it at all. Packaging must be creative, stand out, and "call" customers to purchase it.
Motion Graphic Design
Motion graphic design has been a real trend, and there is an increasing need for businesses to show their goods and services with short animations. But for commercial purposes, animations are used in computer games, apps, posters, illustrated messages, subtitles, and more. Nowadays, the massive success has a gif that is eminently widespread among young people. "Motion graphics designer" is a modern specialty for artists seen in all digital media, providing all types of new fields and possibilities.
Motion graphic design has been the most widely used effect in nearly all industries. The 3D artist possesses good computer and engineering expertise. Apart from photography and other computer-aided applications, they are trained in lighting, effects, and animation techniques.
Illustration and Graphic Design
There is a distinction between the graphic designer and the illustrator. Graphic designers create compositions to interact and fix challenges, and graphic artists create original works of art. Graphic artists use any mix of media and methods to produce their work, working with authors, editors, administrators, advertisers, and creative directors in all styles of graphic design. They also have a foundation in visual arts, animation, or architecture. Overlapping skills and applications make it easy to find web designers who still work as graphic artists and illustrators.
If you are a qualified expert or have mastered all the programmes on your own, graphic design is a company you have to sell and show your skills successfully to achieve success. The financial advantages of becoming a graphic designer are more tangible than the intangible benefits of freelance graphic design, such as flexibility and the potential for variety and improvement.
Benefits of becoming a Graphic Designer
Potential Business Opportunities
The same clients are likely to become reliable consumers on more than one job. Some websites will need consumer access to shopping carts; based on sales, these pages must be tracked and updated accordingly. And if you are selling a vector file image that you have made, the same customer will require more images later, and it is more likely to buy from an artist he is worked with before.
Project Opportunities
There are so many graphic design jobs—web design, fashion design, branding design, and advertisement are only a couple of the many options available. There are web sites that allow graphic designers to view their work and freelance positions with companies.
Job Stability
With so many possibilities, there is a fair bet that a graphic designer will still have a career. Economic issues may lead to an uptick in advertisements and increase businesses' need to employ graphic designers. While it is competitive, the graphic design industry is rising, and there are no signs of decline. Successful ads may make or break a business, so recruiting an expert graphic designer is always the first step towards enhancing marketing.
Graphic designers always have something interesting to do
Along with the many resources open to graphic designers, there are still plenty of opportunities for improvement. For people who welcome change and do not want to remain in one place for too long, overcoming dissatisfaction is as easy as mastering a new software application or going from web design to printing. There are no graphic design guidelines; just because you have a degree in web design, it does not mean you should not change your mind and become a 3-D designer. With graphic design, your future rests solely on your job and your ability to fulfil the demands of businesses.
Build your own studio
If you have ever dreamed of getting your workshop or workplace, you could turn your freelance business into a bigger activity and start operating your own studio. This is a perfect choice if you want to play the part of boss or art director and get a lot more recognition by doing graphic art for very big brands, not to mention making more money!
In-House Jobs
If you are not able to run your studio, you can still work with someone else on a full-time basis. Working at home will give you the security you need for peace of mind. Some designers fear that their imagination is constrained in-house, and this does happen, so you need to look at the benefits and drawbacks of making the correct decision.
There are also more opportunities to let your creative spirit run wild when you are not working in-house, so do not get too wrapped up in getting more limits on what you can and cannot do. It is just a matter of doing business.
You only have to focus on designing
If you are working as a designer in a company, you will only concentrate on doing that. You do not have to do banking, marketing, or anything else. That is a lot different from operating professionally, and they have to do it all. This is one of the differences between working in a design firm and freelance who prefers working in a company. It would not be a hassle for you to multitask in various fields since different groups of people are assigned to that mission. Everything you have got to do is design.