Client feedback Graphic Course
Graphic design is a discipline of colour and pattern that can convey subconscious minds' sensory and evocative memories.
Graphic designers develop prototypes that, by computer software or by hand, inspire, alert or attract consumers. In various applications, they establish the fundamental idea, designing posters, pamphlets, newsletters and business papers.
Train yourself online
For students who do not get on-site training for multiple purposes, simulated preparation has become a common option. And even though basic online courses remain, over the past decade, technology and online pedagogy have evolved dramatically. And now, online education tends to be increasingly preferable to its traditional equivalent in instruction. There is growing evidence of student achievement and the inspiration of the online classroom that benefits us all in general.
Course in graphic design
Digital graphic design for nine months in a one-to-one class structure. Photoshop, Illustrator and InDesign are covered. It is broken into many sections, such as the transfer of the portfolio to contemporary graphic design. The portfolio is a great chance to get to know your reputation and experience, and you are contacted by the potential client and hired to fulfil their needs. If your portfolio is innovative enough, an advertisement agency will use you to advertise the items and build a brand name that is growth-friendly.
Photoshop
Photoshop can be the most widely used method for designers, and we use it for all product training sessions. For picture processing, Photoshop is fine. Raster images, along with filters and masks (pixel image files), can be drastically modified and are also a perfect way to play with colours.
InDesign
Things including flags, posters, brochures, newsletters, articles, apps and books will be made. InDesign can also, in partnership with Adobe Digital Publishing Series, publish material for mobile devices. Graphic designers and creators are the main consumers, making and positioning books, posters and written media.
Easy editing and effects for images are added in InDesign. InDesign Tools also lets you create simple vector diagrams.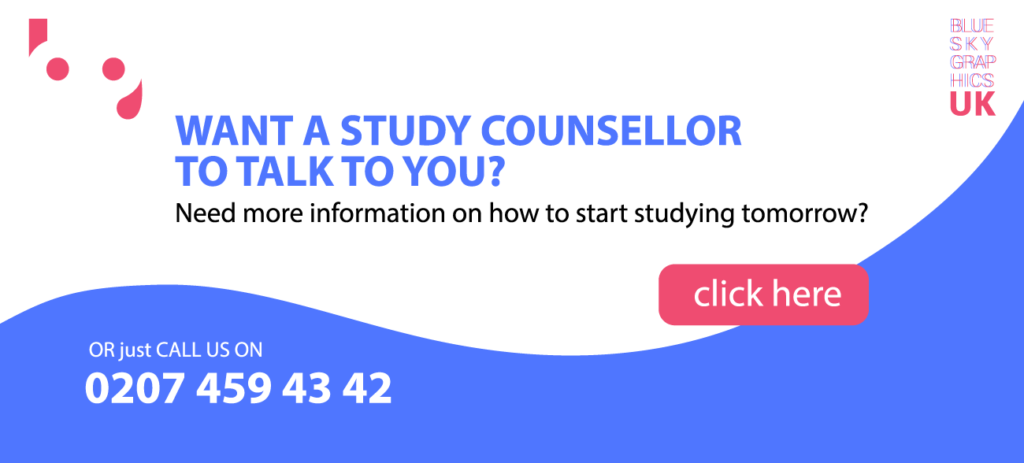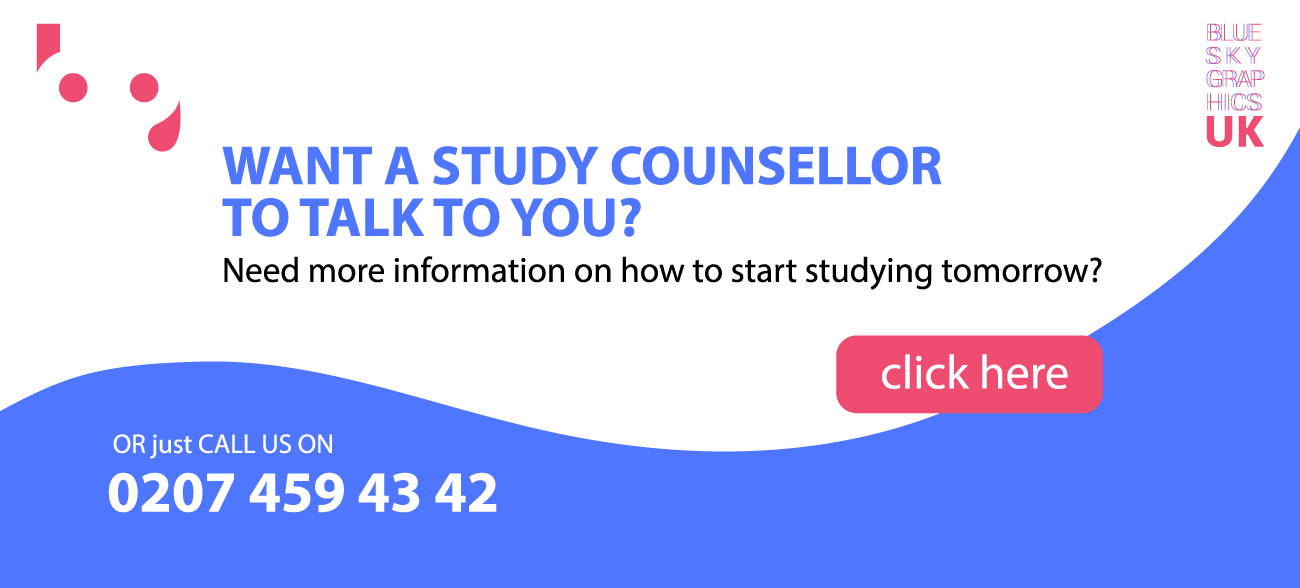 Illustrator by Adobe
For graphic design professionals, Adobe Illustrators is a pioneering vector network. To store info, this programme uses shape drawing algorithms instead of bitmap images. Therefore, vector graphics may be calculated on any scale without losing the illustrator's quality or overall resolution.
Adobe Illustrator employs everything from business signs to detailed illustrations to animated designs because of its distinctive appearance. It can print photos, produce beautiful website visuals and provide full access to users.
The Portfolio of Your work
You will build your portfolio from the work you have done during the year at the end of the course. If you want to work as a model, blogger, publisher or developer, one factor is a certain one-a robust portfolio that illustrates your successes is the nature of a first impression accident. To showcase your strengths and achievements, you need an impressive digital collection to improve your odds of standing out from your peers. It helps you to complete your dream job or clients for greater compensation. If you are a freelancer or looking for new career prospects in this area, it is important to differentiate a modern online portfolio from the audience.
Graphic design is competitive, because we are mindful of how important an artist's portfolio is. For potential ventures, we can even help you create the right properties! For some awesome online courses, see Blue Sky Graphics now! Client feedback Graphic Course at BSG is extremely positive.
Will your website contribute to your growth overall?
This is one of the world's biggest weapons, of course. Nonetheless, the benefits and pitfalls of mass media have been thoroughly discussed. Without a website, will a business succeed? The chances do not extend to them. Many prospective clients are part of a digital generation, forcing brands to utilise this channel to reach their target demand. Without a centralised platform, all social networking marketing will be useless. This brings to the golden question: how do you build your website?
Will you do this yourself or do you need the assistance of an expert? WordPress has rescued businesses from limited budgets. Because WordPress is a rich content management system (CMS) that is user-friendly, corporations may build their website. Save the money to build a platform to recruit developers.
Reasons to enter the field of graphics and create your own illustrations
01. Personalized
Can you think that most businesses frequently refresh their platform during the season? However, not all firms have money to do this. This is where the coding for WordPress blends in. Which gives specific guidance for the website to be created. The WordPress prototype can be easily revised to match the latest requirements.
From scratch, you can even build the platform or get market help. The rest becomes history until the initial prototype is created. It is possible to easily change individual apps or the whole architecture.
02. Fun for Consumers
A tonne of web developers use WordPress, due to its user-friendly design, giving their users the fastest connection. To build or redesign your website, you would not have to be a coder. It is clear. It is completely needless to practise.
A simple login panel is included on the WordPress dashboard. To support developers or business owners manage easily, the guidelines are very simple and organised. This makes it among the fastest websites in the country.
03. Templates
The process of WordPress is about the same as the creation of bricks. A number of free and charged templates are offered by the website. The business and design identify these models.
This software lets developers define the final version of their product. In addition, a complete description of the homepage and some pages is provided in the template. This allows enterprises to view their website template and develop it.
4. Plug-Ins
Set pages became redundant. Many people need a creative, immersive experience that allows them to discriminate between peers and customers. Mods have been given as a blessing. As part of the specification, these may be assembled, modified according to consumer norms, and replaced with new ones. Millions of plugin solutions are available at a cheap price on the WordPress website and are easily downloadable.
5. High rates
One of the biggest problems with website design is the expense. Although most organisations with state-of-the-art technology seek to develop a digital front, they lack financial power.
Offering free and paying versions is the benefit of utilising a WordPress platform. It is cheap to also pay options, offering many special discounts. It is one of the places where much of the functionality of the website can be bought.
Why are Logos created by Designers?
With a drawing, maybe a text and a touch of colour, logos are more than just a tiny illustration. When talking about a certain brand, the first item that the customer cares about is the name of the company. If made correctly, a logo should be self-explanatory such that the person, corporation or brand may not need to justify their business as their logo has already done the job.
Logos are particularly important to the company's logo and association, but also that the embodiment is often shown in websites, commercials and correspondence of the whole enterprise. The logo is a graphic representation, sometimes crafted to be readily identifiable, of a company, brand or its name.
Why do graphic design and web design vary from one another?
1. Medium Scale
Static pictures, including print advertising and social media graphics, are produced by graphic designers. When they are made, they are not interactive (if they are not animated, which is a different storey). Without focusing on the motion, graphics need to get across.
In the other side, using a diverse platform, web designers work. Interactivity will boost a website's navigation bar, call-to-action-buttons and other features. This boosts a user's experience and allows the overall website stronger.
2. Software Application
For graphic design programmes, concrete requirements are supplied. In other terms, they are required to create something on a specific scale with a certain medium. A Facebook commercial with a size of 1,200 by 630 pixels might be acceptable, for example. Under these limits, they have to work.
Different instruments, like personal machines, laptops and smartphones, need to be designed by web designers. Your final product should not be static and should conform to any screen size.
3. Professional Competencies
To allow them to code the platform, web designers either code websites themselves or collaborate with web developers. In every case, a productive website must provide at least an intermediate understanding of coding languages, such as JavaScript or CSS. Content management solutions often need experience, such as WordPress.
Graphic artists, without code, carry out their artistic vision, however they have other talents. They must be highly competent in the modelling systems, including Photoshop and Illustrator.
4. Methodology
On the machine, web designers work nearly entirely. If you build a new website or tweak the user experience of an existing one, your time is spent on a device.
Using actual devices such as ink, paper and colour, graphic artists often draw up sketches. It will enable them to work in a creative flow until it is constructed on a screen and provide them with input for a graph.